NCERT exemplar class 11 physics Chapter 9 Mechanical Properties of Solids make you ready for the CBSE class 11 board exam and all important graduate entrance examinations. This chapter is very important from the exam point for it has a good allotment of marks.
NCERT exemplar class 11 physics Chapter 9 pdf provide exemplar question from NCERT exemplar book, previous year question papers, sample papers, extra questions prepared by subject experts at BYJU'S.
A solid is the strongest state of matter when compared to gases and liquids. Understanding the mechanical properties of solids is important in understanding the characteristics of the material of the solid. To change the shape and size of an object, an external force needed to be applied.
Important topics of class 11 physics chapter 9 Mechanical Properties of Solids
Elastic behaviour of solids
Stress and strain
Hooke's law
Stress-strain curve
Elastic Moduli
Applications of elastic behaviour of materials.
Get the NCERT Exemplar Class 11 Physics Chapter Mechanical properties of Solids as a PDF below.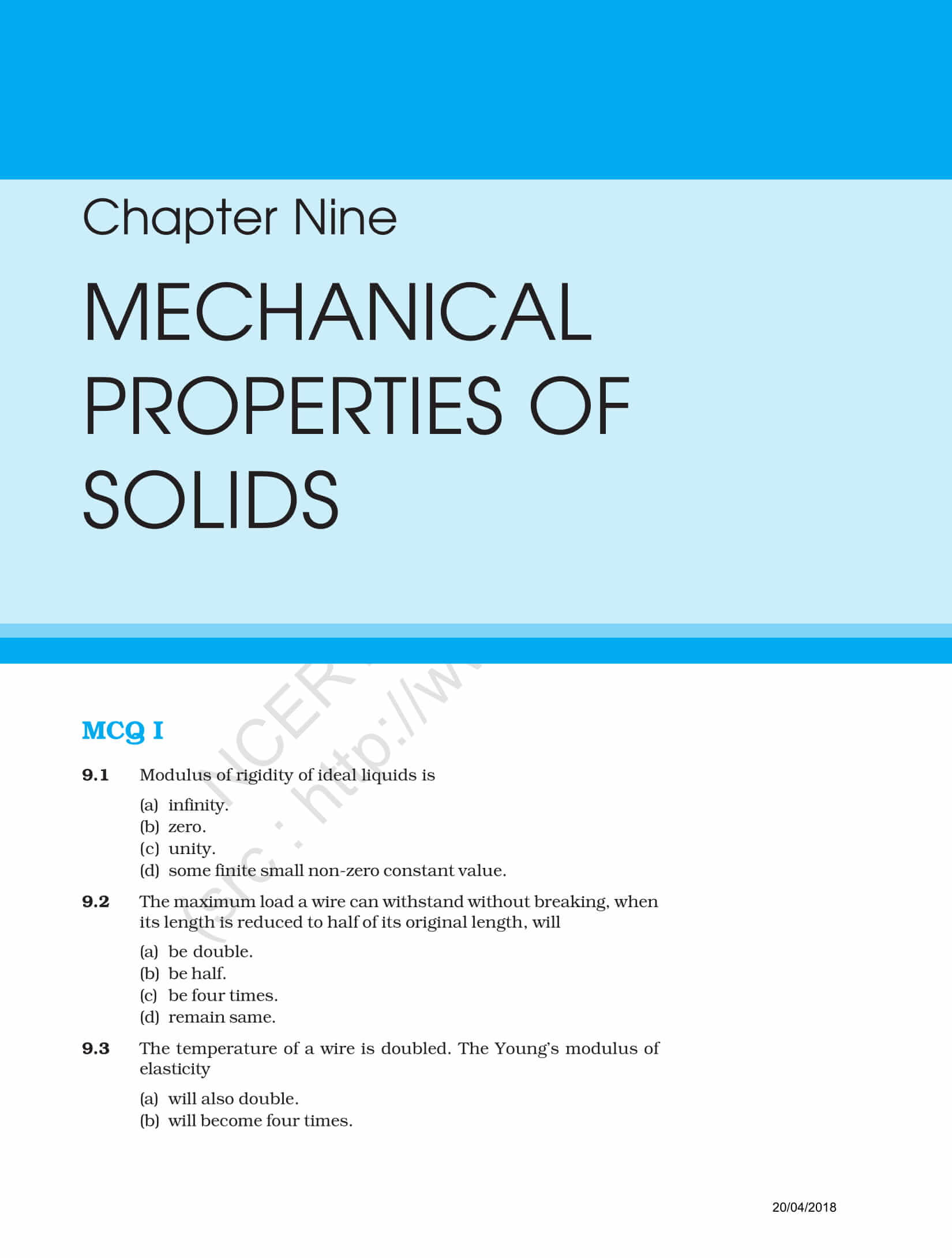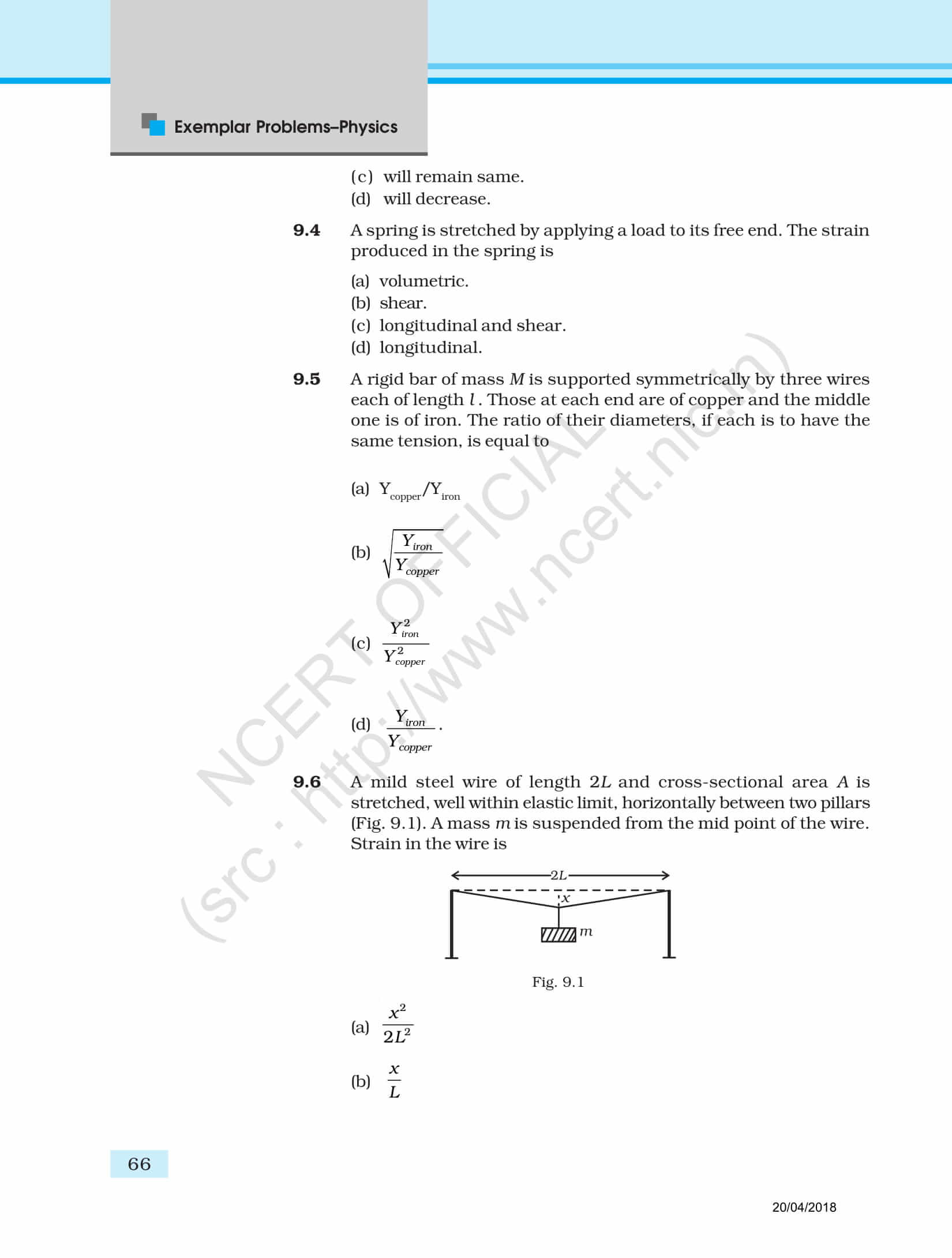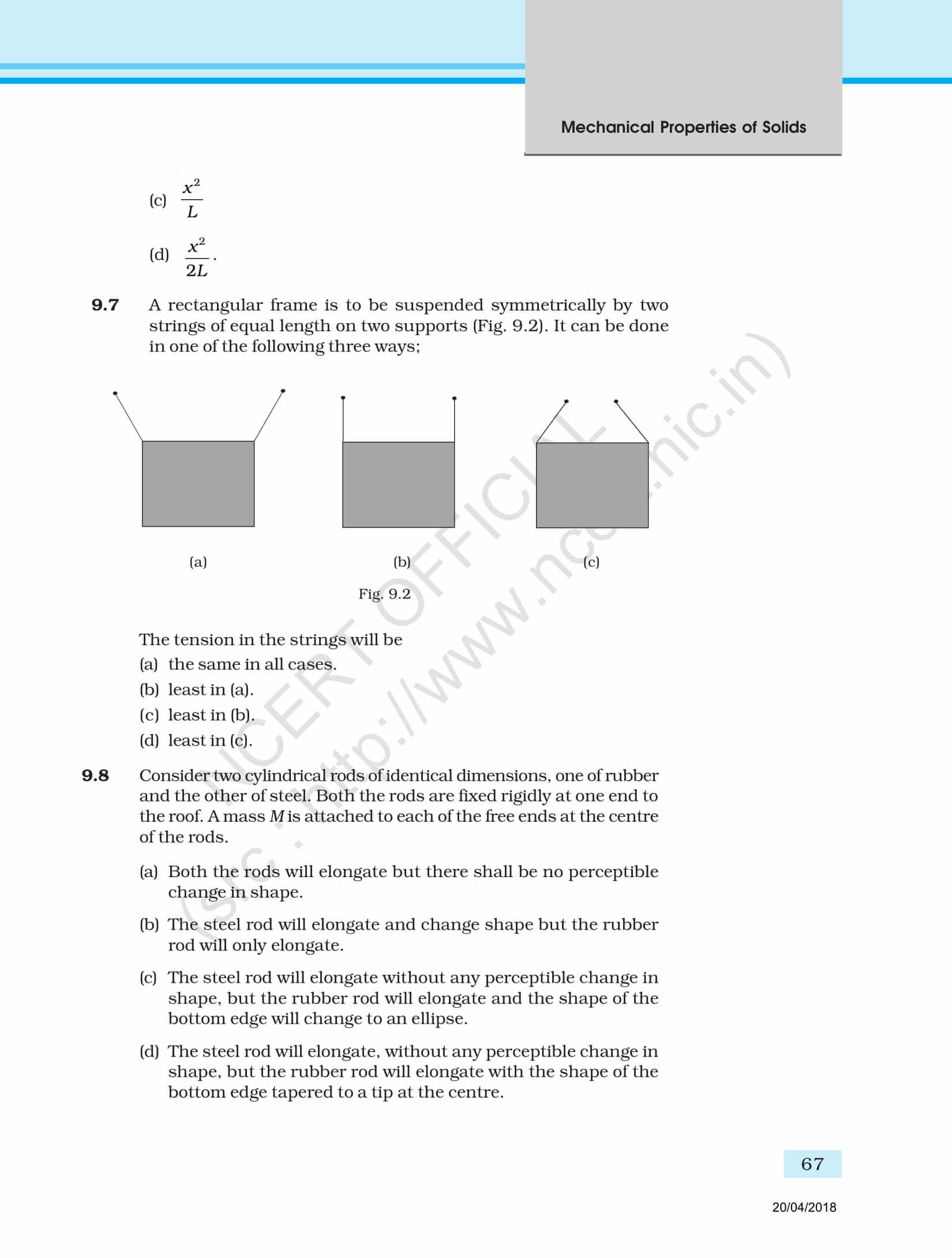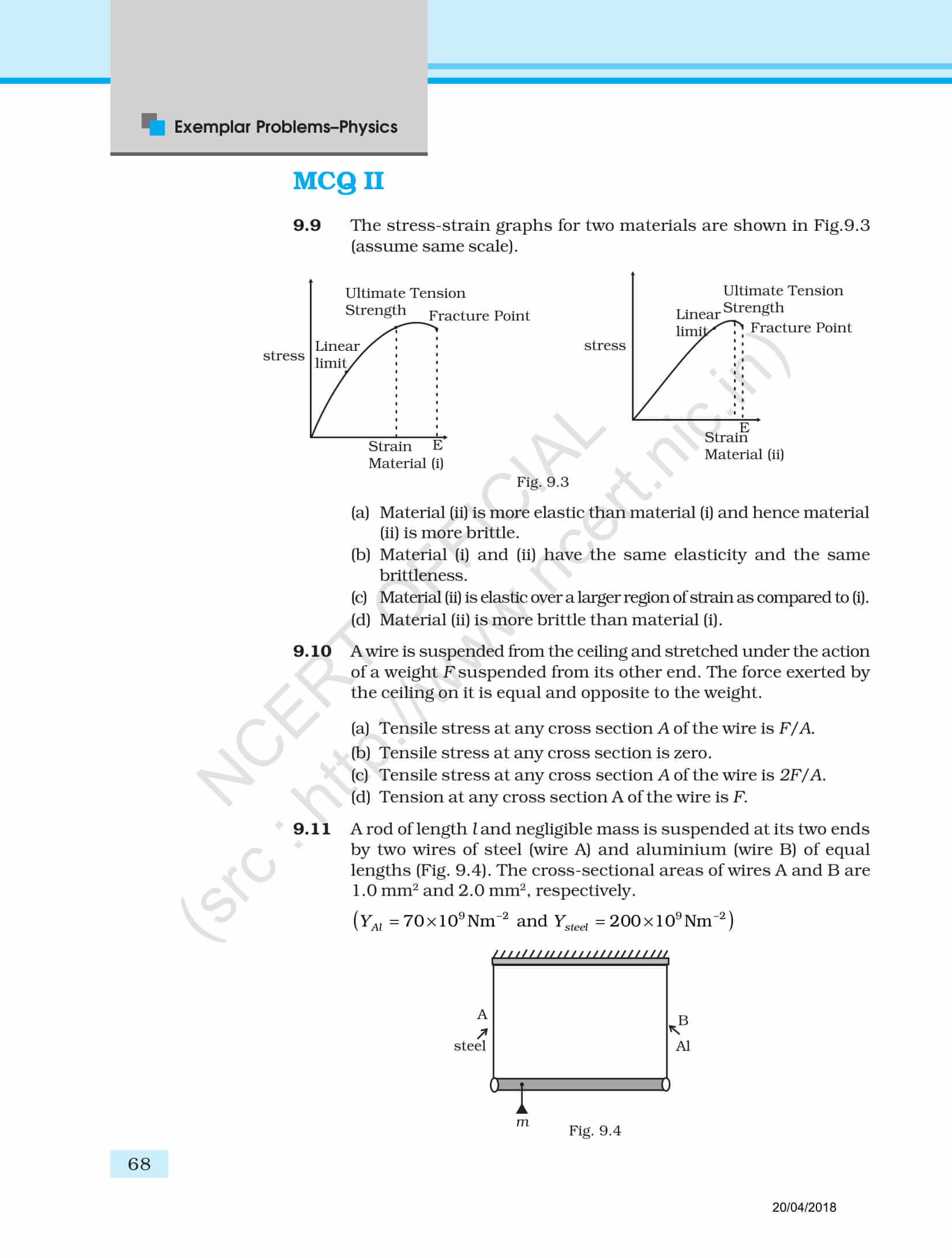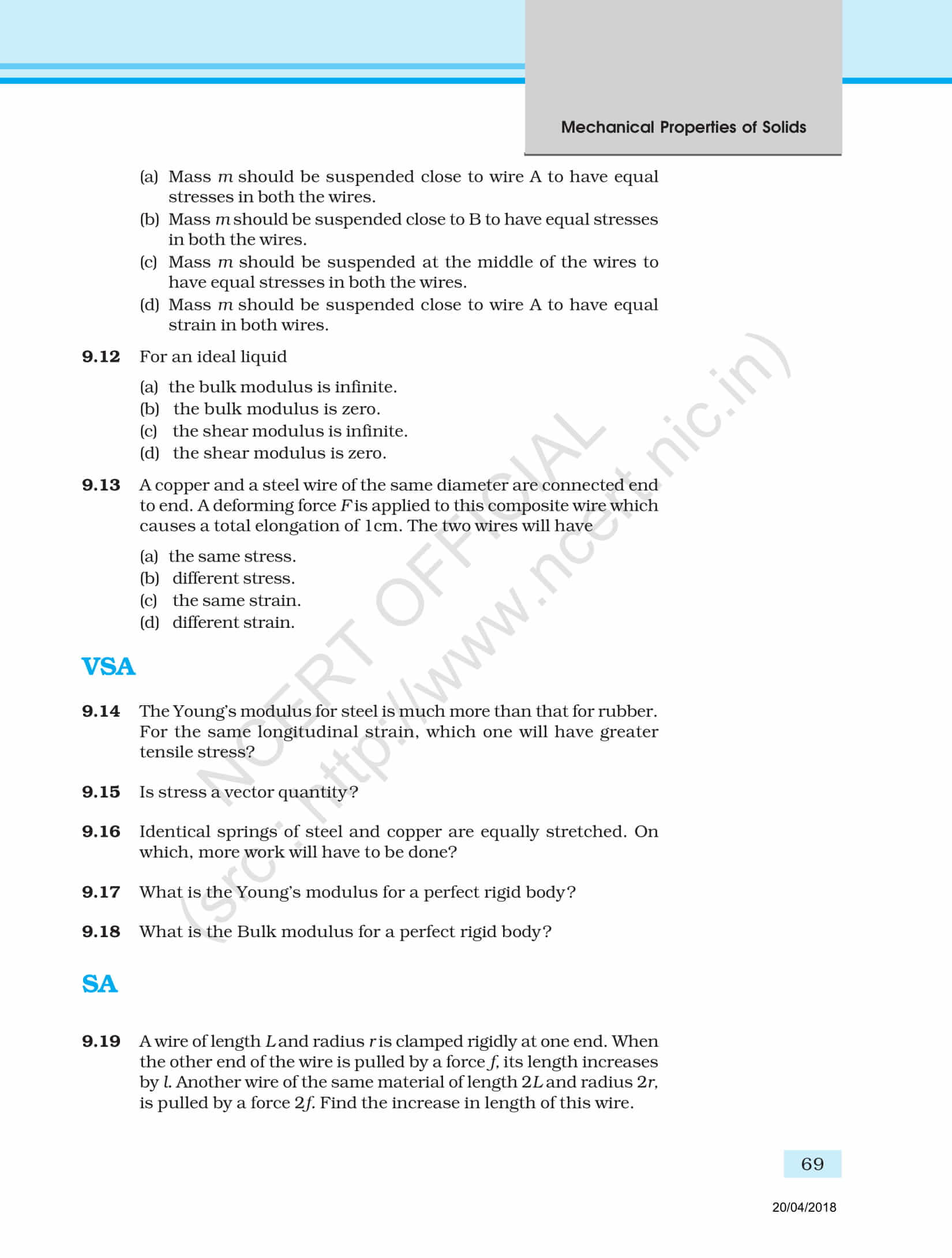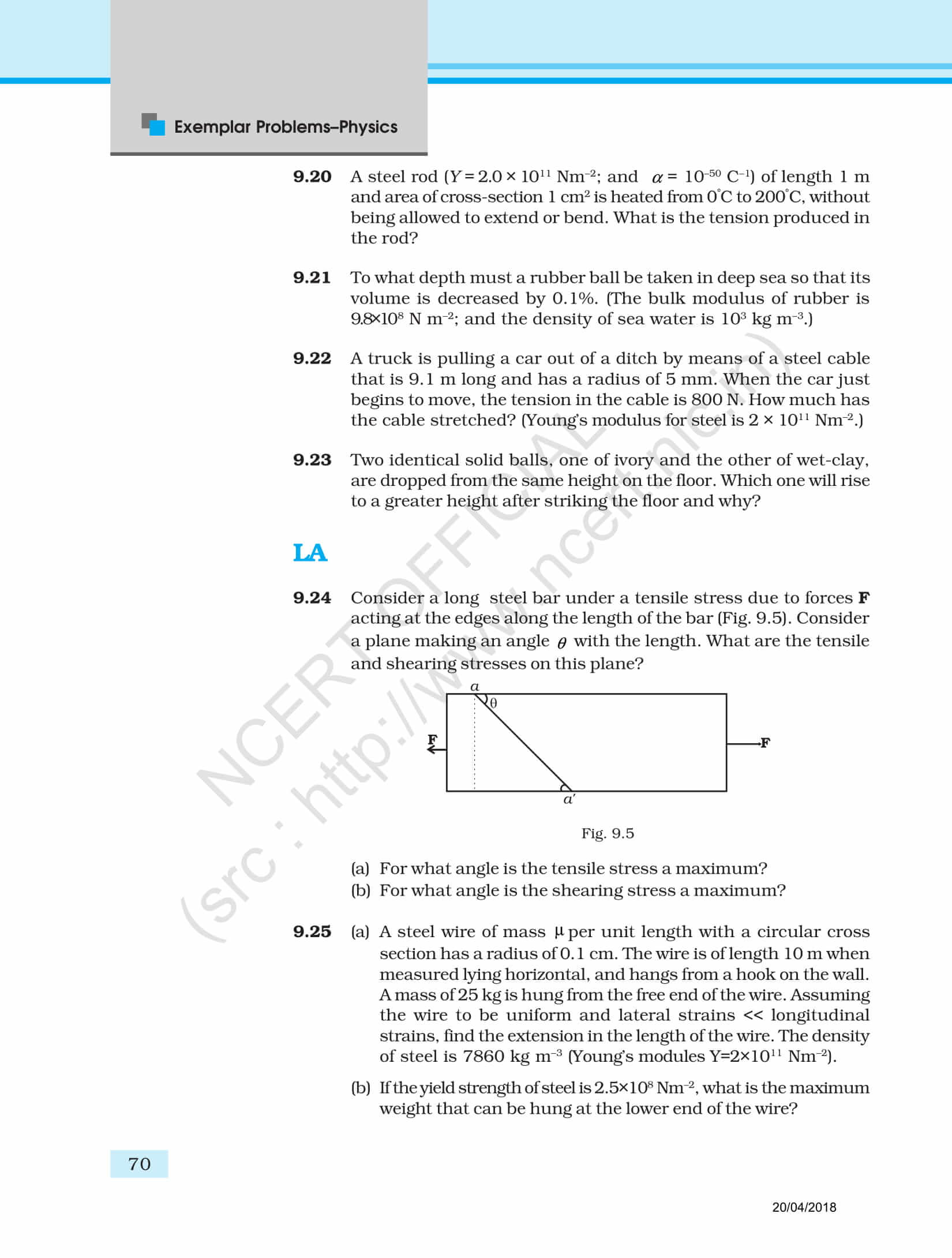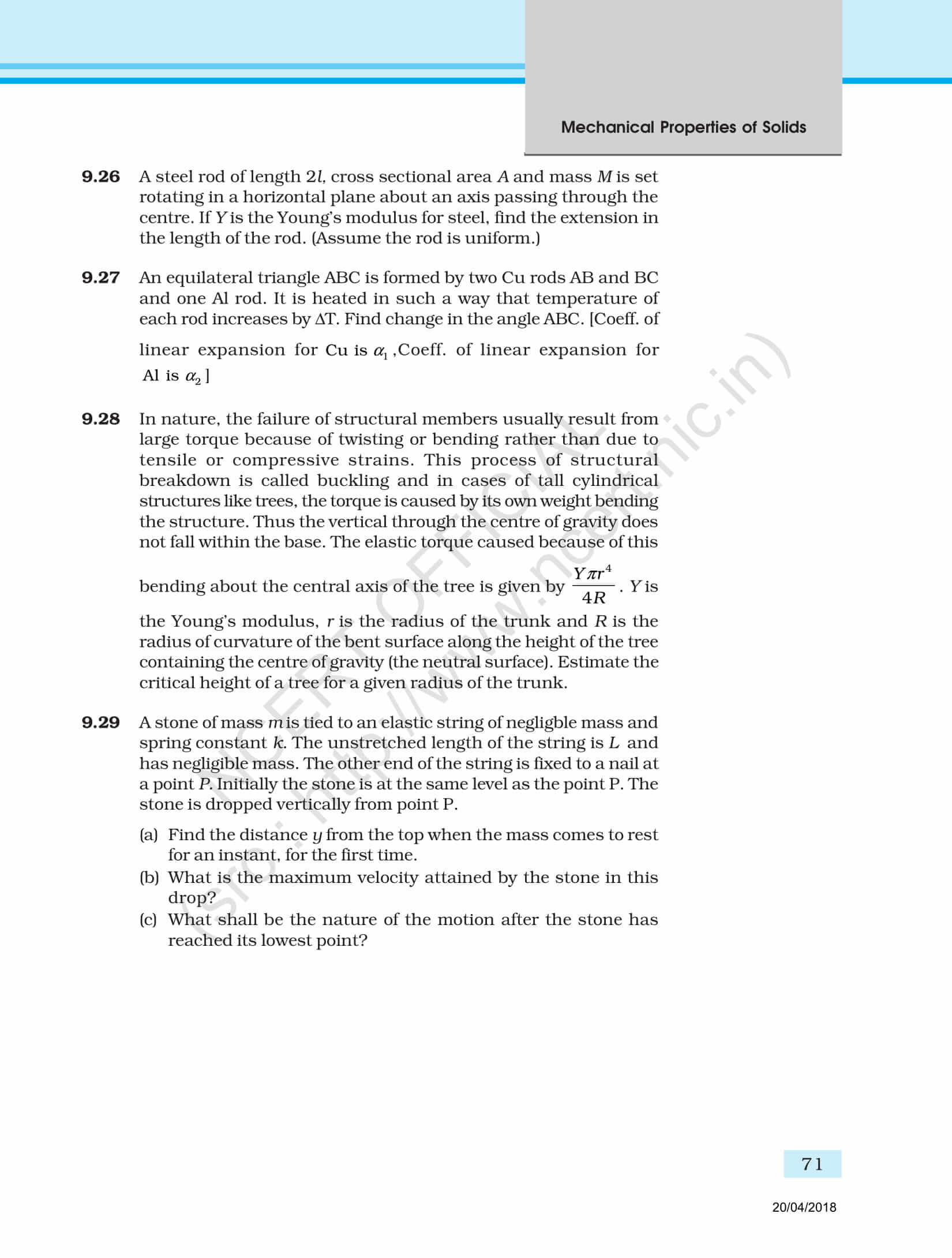 Why Opt for BYJU's?
BYJU'S provide you with elegant study materials, notes, sample papers, MCQ's, short and long answer questions, exemplar problems and worksheets. These will assist you in equipping better to face class 11 examinations and all important engineering and medical entrance examination.