The NCERT solutions of the first exercise of Class 11 Chapter 1 are available here. These solutions are available in the downloadable PDF format as well. The Exercise 8.1 of NCERT Solutions for Class 11 Maths Chapter 8- Binomial Theorem is based on the following topics:
Introduction to Binomial Theorem
Binomial Theorem for Positive Integral Indices
Pascal's Triangle

Binomial theorem for any positive integer n,
Some special cases
NCERT textbook contains a lot many questions in it, intended for the students to solve and practice. To score high marks in the Class 11 examination, solving and practicing the NCERT Solutions for Class 11 Maths is a must.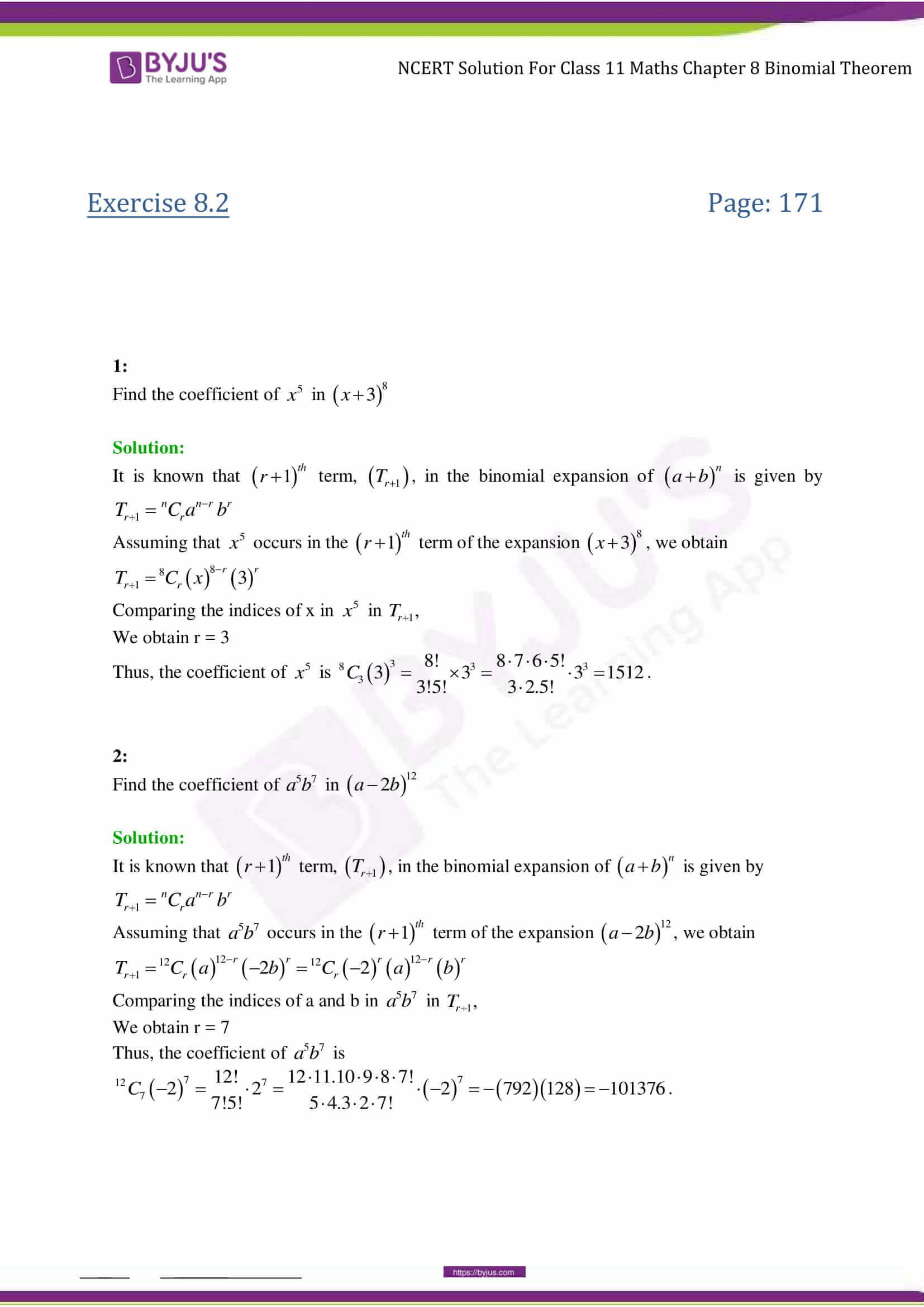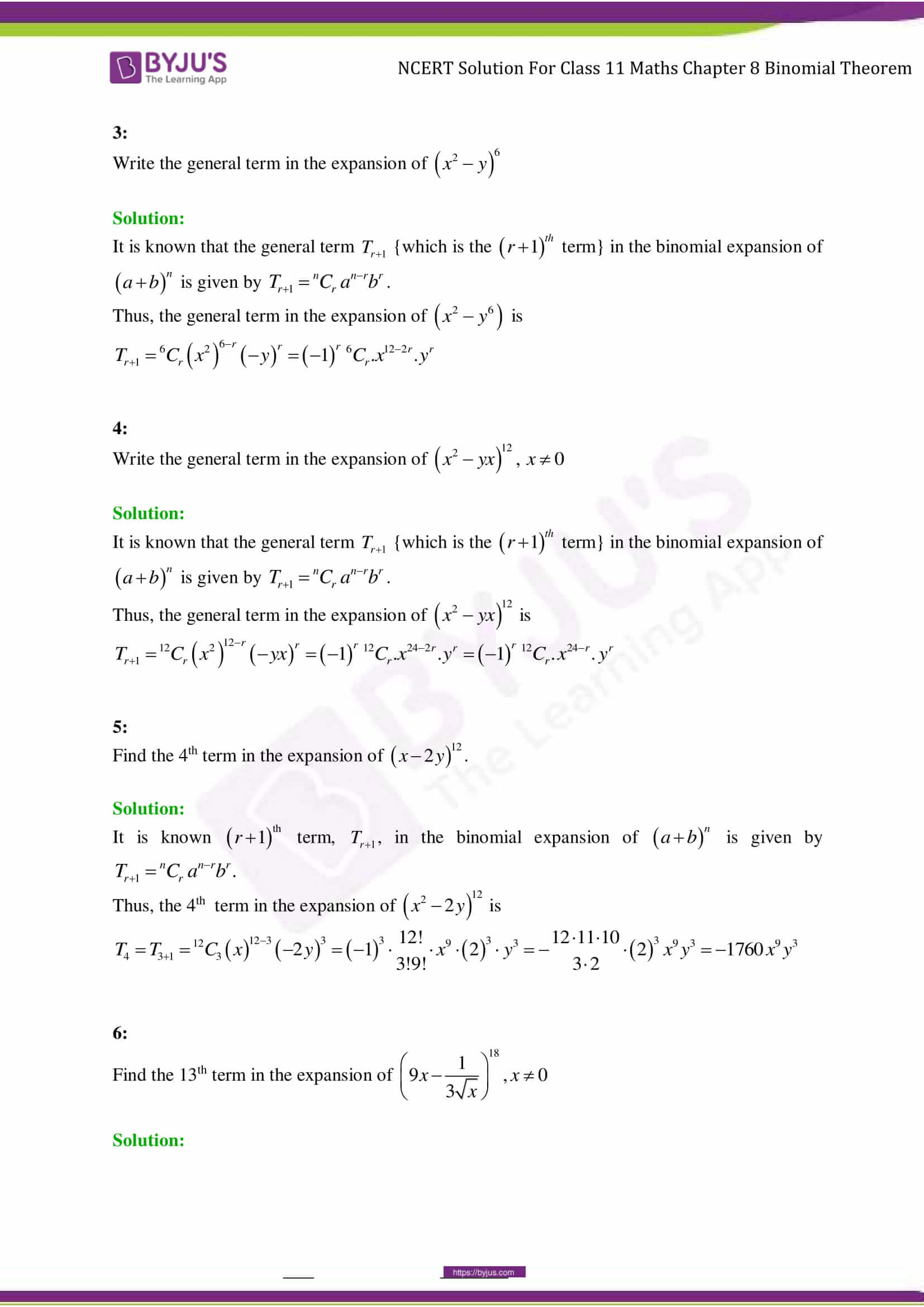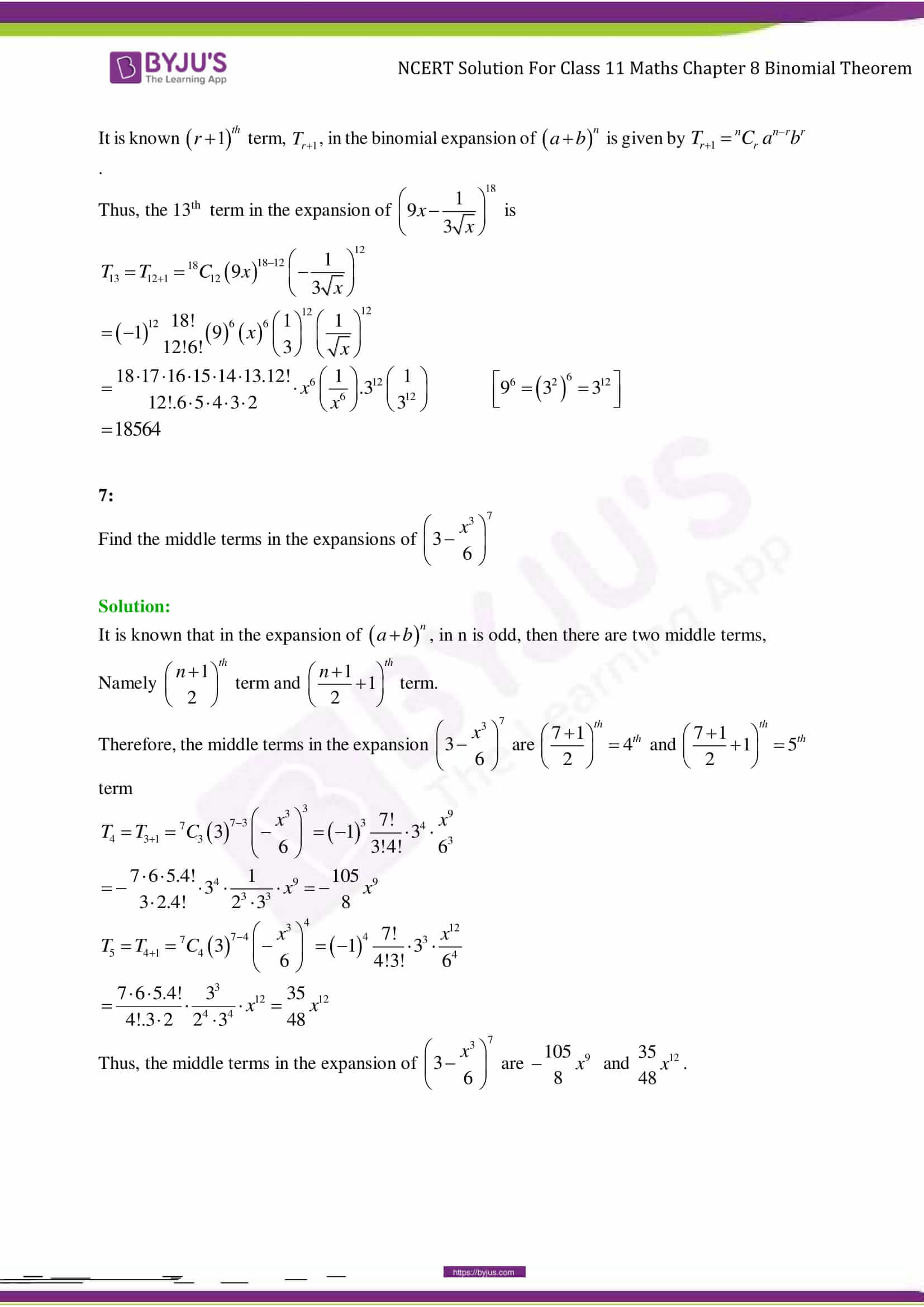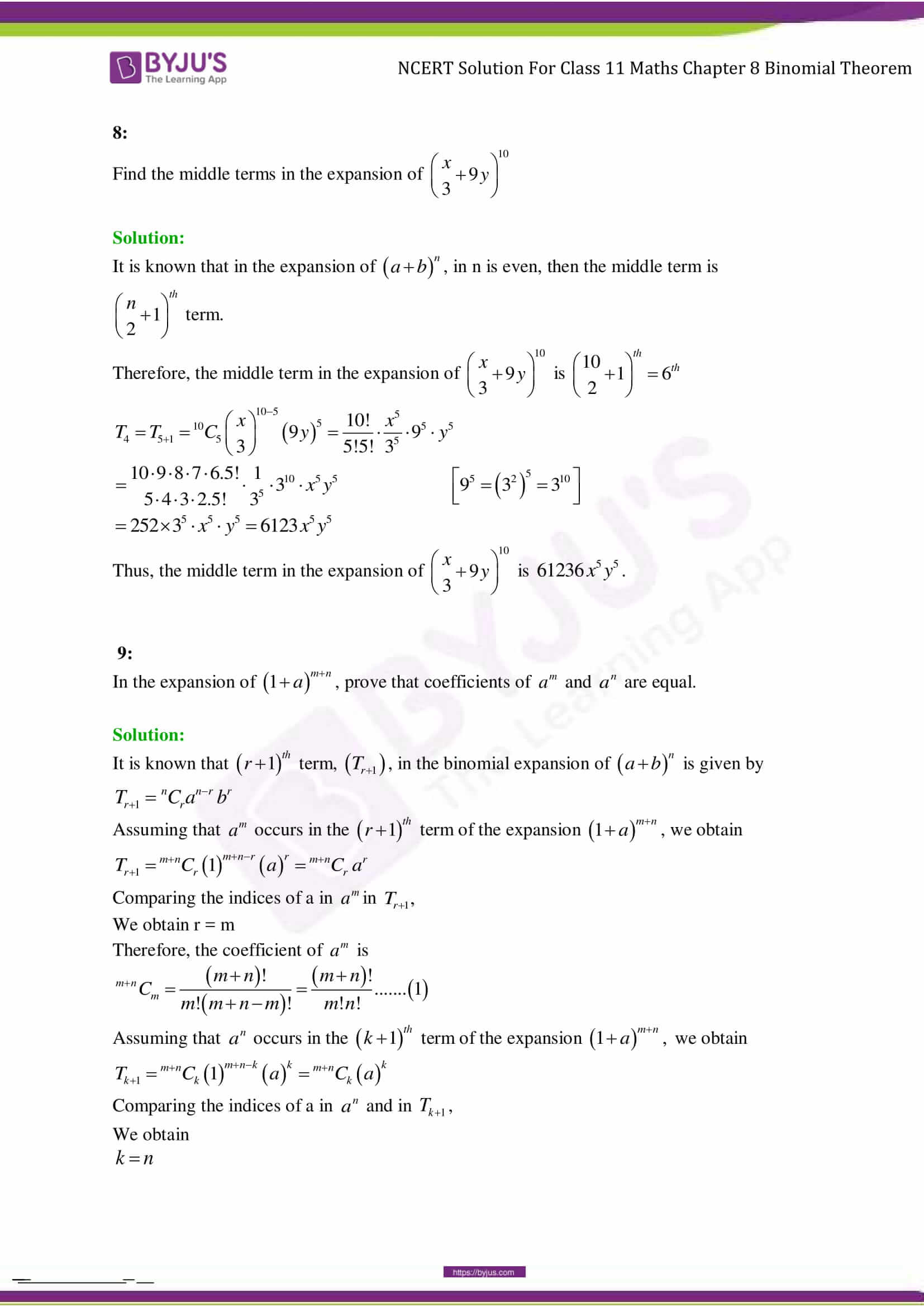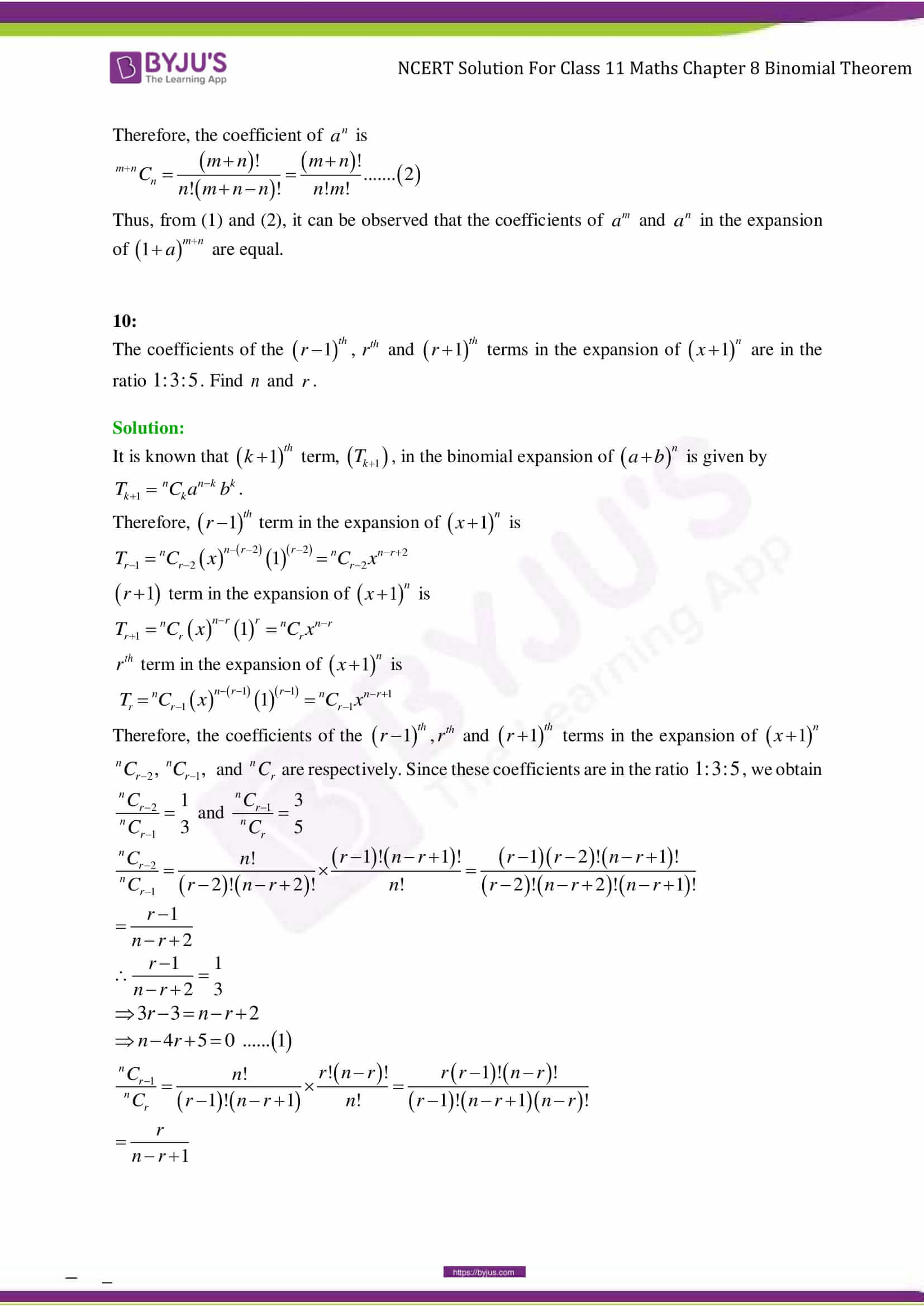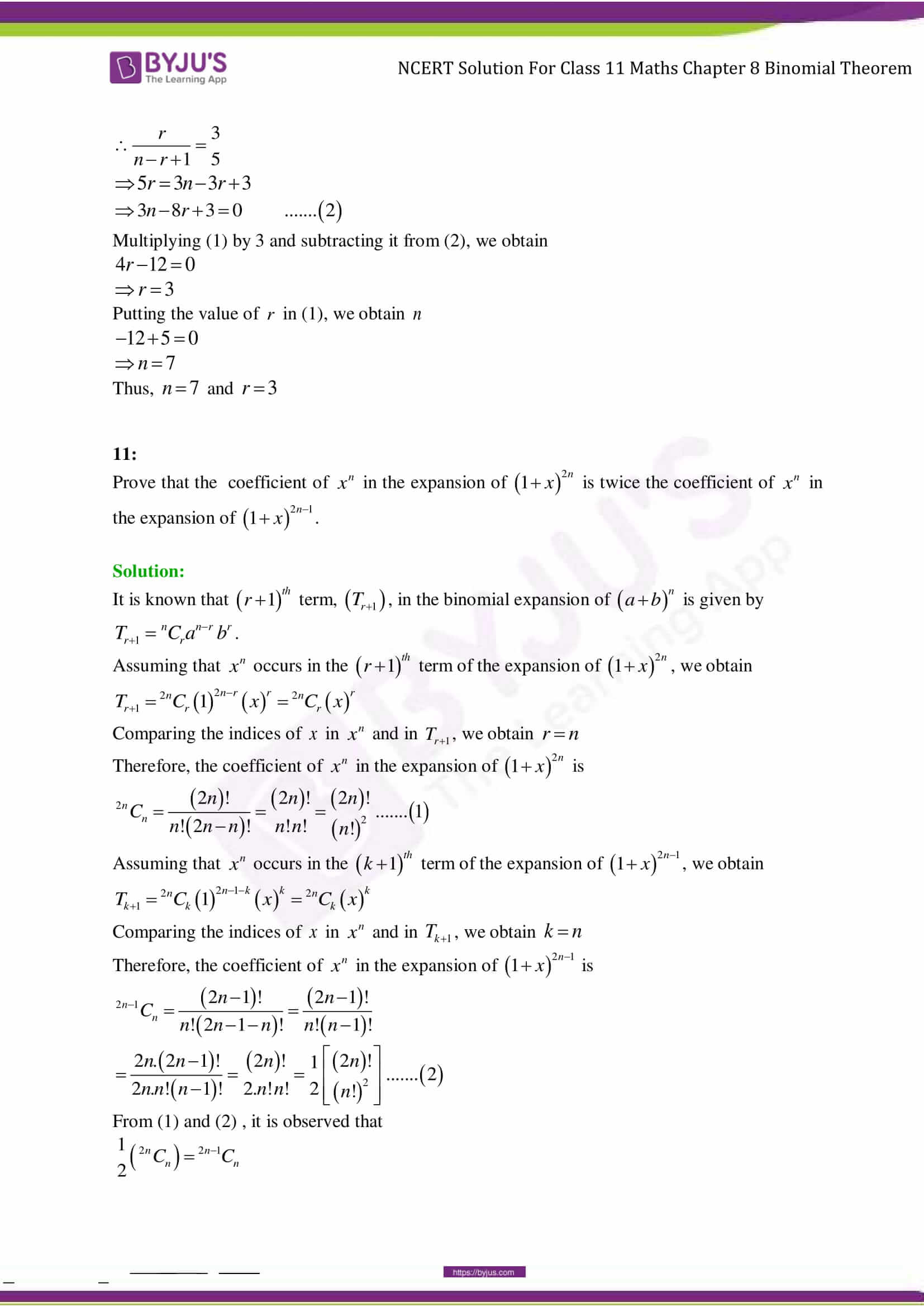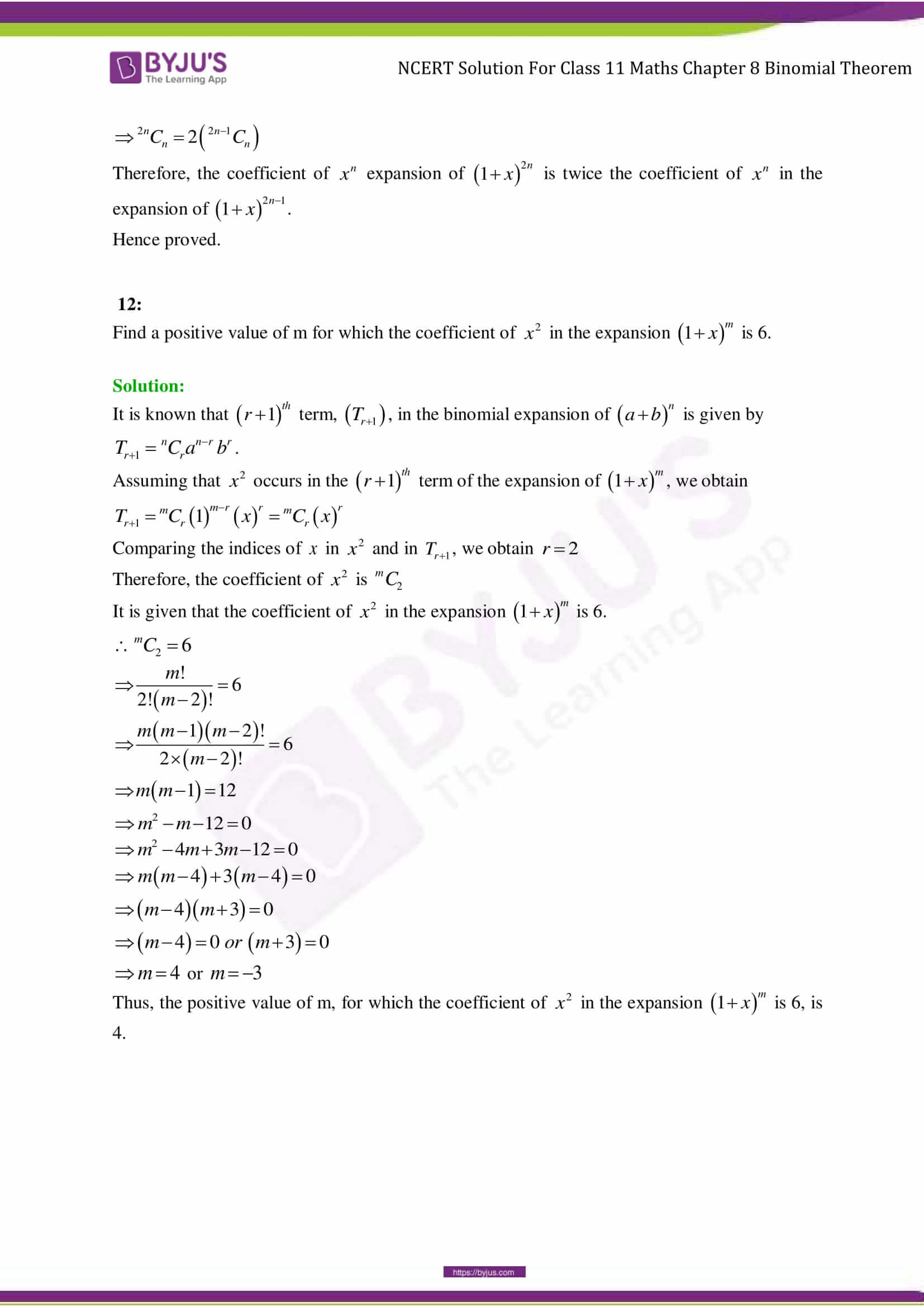 Access other exercise solutions of Class 11 Maths Chapter 8- Binomial Theorem
Exercise 8.2 Solutions 12 Questions
Miscellaneous Exercise On Chapter 8 Solutions 10 Questions