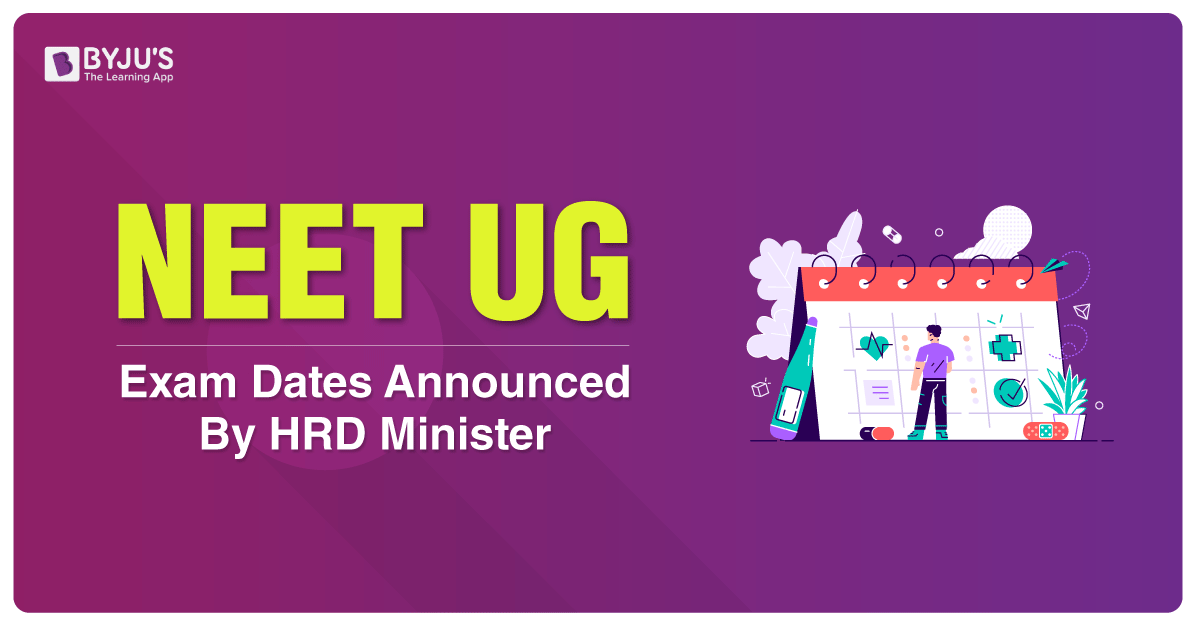 Students can finally take a sigh of relief as the NEET 2020 exam date is finally out. The Minister of Human Resource and Development(HRD) announced the fresh dates for conduction of NEET-UG 2020 exams across the country.
NEET UG 2020 exam which was earlier scheduled to take place on 26th July 2020, is now rescheduled to take place on 13th September 2020. The conducting body for NEET, NTA(National Testing Agency) shall continue to conduct the exam.
The exams are postponed in the wake of the COVID-19 Pandemic and the authorities had announced that dates. Now, the Ministry has released the date of NEET exams 2020. NEET UG 2020 will take place on 13th September 2020.
NEET 2020 Admit cards are most likely to be released 2 weeks prior to the examination. But, given the sensitivity of the situation, there are chances that the release of NEET 2020 Admit card gets delayed and issued prior to the NEET 2020 exam.
Subscribe to BYJU'S for the latest on NEET as and when released.
Also see: