Candidates have time till 5 p.m, on August 5, 2022, to raise an objection to the Joint Entrance Exam Main answer key 2022.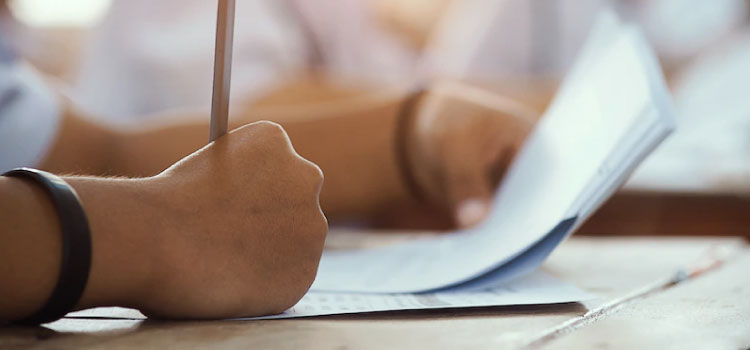 The JEE Main answer key 2022 for the session 2 examination has been released by the National Testing Agency and is available at its official website, jeemain.nta.nic.in. Candidates can now calculate their estimated scores or raise objections to the provisional answer key (if any). Follow the steps mentioned below in order to download the JEE Main Session 2 2022 answer key.
Steps to download JEE Main Answer Key 2022
The JEE Main 2022 Session 2 answer key is available at jeemain.nta.nic.in.
Then click on the link that reads' Download JEE Main 2022 Answer Key for Session 2.', on the homepage.
On a new redirected page, mention the valid login credentials.
The answer key will be displayed along with the question paper.
Check the answer key, download it, and save it for further reference.
The provisional answer key was released on August 3, 2022, and the deadline to raise objections to it is August 5, 2022. As per the data released, over 6 lakh candidates appeared for the examination, which was conducted between July 25 and July 31, 2022. The link to raise the objection is also mentioned on the official website. The final answer key will be released after resolving all the issues (if any) raised in the provisional answer key.
In order to raise an objection, candidates will have to pay Rs 200 (for each objection raised) and submit supporting documents for their answer. In the event of a discrepancy, candidates can call 011-40759000 or email [email protected].
After resolving all the issues raised on the JEE Main 2022 Session 2 answer key, NTA won't take much time to release the final answer key and the result. Shortlisted candidates will qualify for JEE Advanced, which will commence on August 7, 2022. Candidates are advised to keep a check on the official website to get more updates.