NCERT has dropped the modules which have come out as unnecessary or repetitive in nature.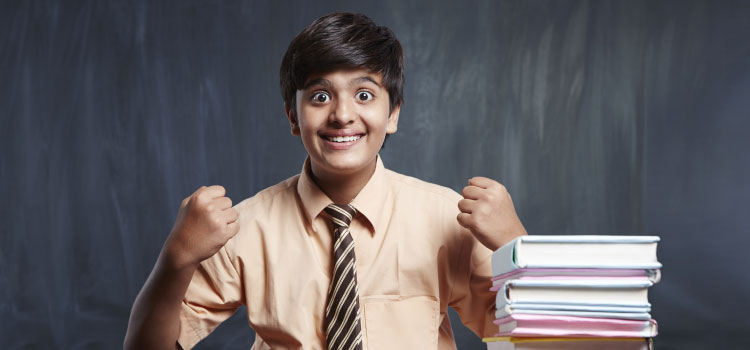 NCERT: On Thursday, taking COVID-19 into consideration, the National Council of Educational Research and Training (NCERT) announced the list of topics it has dropped from the class 6 to 12 syllabus. This decision has been taken in order to remove the burden on children. The NCERT textbooks are used by schools affiliated with CBSE and some other state boards too.
As per the information released, the council has removed the references which are related to the Cold War, Mughal Courts, and Gujarat Riots of 2002 from class 12 political science books. Apart from these, the content of some Dalit writers which were present in class 7 textbooks; and the write-up on the industrial revolution from class 11 textbooks have also been removed.
In the report of the information released, nearly 30% of the syllabus has been removed from the modules of classes 6 to 12. The aim is to remove the content which is homogenous to the topics present in other subjects or is irrelevant in terms of the present day state of affairs.
The process of excision commenced in December of 2021 for the academic session 2022–2023. After several months, the operation's removal has finally been concluded by a squad of experts from NCERT.
The online copy of documents which were released by the council showcased that pages 187 to 189 from Recent Developments in Indian Politics, class 12th, which includes context on the Gujarat Riots, will be excised for the session of 2022-2023 and the ones which will be upcoming. Topics such as the writeup on violence by the National Human Rights Commission (NHRC) and a recitation on "Raj Dharma" by former Prime Minister Atal Biahri Vaajpayee, modules on the Cold War and a verse on "The Dalit Movement" have also been removed from the class 12 Political Science textbook.
Topics dropped by NCERT for classes 6 to 12
In case of Class 11, the content titled "Central Islamic lands" and the Industrial Revolution, which were included in the history textbook, has been removed.
In the social science textbook of classes 7 and 8, contexts on Dalit writer Omprakash Valmiki have been excluded from class 7 as well as class 8. The pages on the Mughal Emperors (48 to 49) have been removed from class 7 book "Our Pasts-2."
Artist Ainee A Farooqi's write-ups on religious identity from the perspective of garments, which were present in Class 8 Social Textbook, Political Life-2, have been dropped. Also, the chapter on the constitution and its establishment in the book Our Pasts-3 (a social science textbook) has been dropped.
In the case of Class 10, for example, NCERT repeated the list of topics which were repeated in the notification released by CBSE stating the topics it had dropped from the syllabus, like poetry by Faiz Ahmed Faiz, which is mentioned in the chapter "Religion, Communalism and Politics."