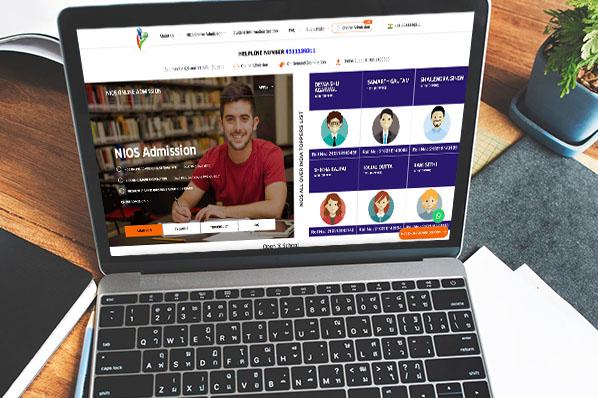 The National Institute of Open Schooling (NIOS) has started the registration process for Secondary, class 10, and Senior Secondary, class 12, from today, ie,1 June 2022, onwards. Students who want to register can visit the official website. The exam will take place in October and November this month.
A registration fee is needed to be paid by the students of ₹250 for every subject included in the NIOS exam and will also have to pay an additional fee of ₹120 for practical components which are required in certain examinations.
New learners and students who were not able to clear the previous examinations can register for the October/November exam session, without the late fee. The deadline to register for the exam is 31 July 2022, whereas the registration for the students who attempted the exams in April and May will start from 9 June 2022. The deadline to register is 30 June 2022. All candidates can register for the examination from 1 July to 10 July but will have to pay a late fee of Rs 100 per subject.
If the registration procedure is completed between 11 July and 20 July, then as per the guidelines issued by NIOS, A consolidated late fee of ₹1,500 per learner will be charged.
How to register for NIOS October/November 2022 exams?
Step 1: Go to the official website sdmis.nios.ac.in
Step 2: On the homepage, click on the exams and then click on the results tab.
Step 3: Select the exam that you want to register for.
Step 4: In order to start the registration process, click on the pay exam fee link
Step 5: Enter the required details to register for the NIOS October-November exam
Step 6: Make the fee payment, save and download a copy of the application for future reference
As per the notification issued, a minimum two-year gap should be there between passing class 10 and class 12, therefore it is the responsibility of the candidates who have passed class 10th in the year 2021 and have registered to appear for class 12 examinations to not pay the exam fee for more than 4 subjects for the Senior Secondary courses's public exams which will be conducted in October 2022.