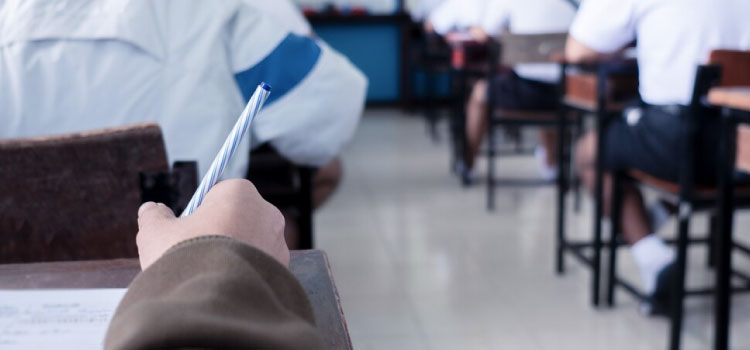 The Joint Entrance Examination, also famously known as NTA JEE Main 2022, is one of the most important national-level examinations which is conducted twice a year by the National Testing Agency for admission to various undergraduate engineering courses which are offered by the Indian Institute of Technology, the National Institute of Technology, and Centrally Funded Technical Institutions.
Lakhs of students appear for the JEE Mains examination every year. Its vast syllabus and hard-level questions make it one of the most aggressively competitive exams that are conducted in the country. Students begin preparing for this competitive exam as early as middle school. Until 2018, the Central Board of Examination used to organise JEE Mains.
Here are some of the most frequently asked questions by the candidates who want to register for JEE Mains.
When will the JEE Mains be held in 2022?
NTA JEE Mains has been divided into two sessions: NTA JEE Main 2022 Session 1 and Session 2. From today, June 24, 2022, onwards, JEE Mains session 1 has already commenced. The last exam for session 1 is going to be conducted on June 29, 2022. The examination centres have been arranged in 501 cities in India and 22 cities outside India. The chance to register for session 1 might have gone, but students can still register for JEE Mains session 2 before June 30, 2022. The session 2 exam will be held from July 21 to 30, 2022.
Can I apply for JEE Mains 2022 now?
Yes, you can apply for JEE Mains 2022. While session 1 has already started, students can apply for session 2, which will commence on July 21, 2022 and will end by July 30, 2022. The deadline to apply for JEE Main Session 2 is June 30, 2022. Eligible students can register for the examination through the National Testing Agency's official website.
What is the eligibility criteria to apply for JEE Mains 2022?
Candidates who have passed class 12 board exam or any other equivalent exam in the year 2021 or will be appearing for one in 2022 are eligible to apply for JEE Mains 2022. Students are allowed to appear for JEE Main for 3 consecutive years. Normally, students must score a minimum of 75% in the general category and 65% in the reserved category in the 12th class board exam to apply for JEE Mains, but NTA has decided not to keep any percentage criteria this year. However, candidates require their 12th pass certificate for registration.
Will JEE Mains be held four times in 2022?
In 2021, the National Testing Agency decided to keep JEE Mains 4 times in order to give students a high chance of getting successful in clearing the required cut off. But this year, the NTA has decided to conduct JEE Mains only twice. Session 1 has already started. Students who want to apply for session 2 can do so till June 30, 2022.
How many shifts are there in JEE mains 2022?
NTA conducts JEE Mains in two shifts. The first shift is the morning shift, which starts at 9 a.m. and ends by 12 p.m., and the second shift is the one which is conducted in the afternoon. The afternoon shifts start at 3 p.m. and conclude by 6 p.m.
How will JEE mains 2022 be conducted?
The JEE Mains will be conducted twice this year as per the guidelines issued by NTA. Exams for session 1 have started already. The first exam was conducted today, June 23, 2022. The last exam will be conducted on June 29, 2022. Session 2 will start on July 21st, 2022 and will conclude on June 30th, 2022. Both sessions have been arranged to be conducted in two shifts.
9 a.m. to 12 p.m. is the morning shift.
3 p.m. to 6 p.m. is the afternoon shift.
How can I apply for JEE Mains session 2?
To register for JEE Mains, candidates can refer to the steps mentioned below:
The registration forms are available at jeemain.nta.nic.in.
Click on the link that reads "Registration for JEE (Main session 2) 2022" on the homepage.
On the redirected page, click on "New registration."
Enter the required credentials and apply for registration.
The application number will be generated after the registration is completed.
Enter the generated application number and password on the application form and pay the application fees.
What is the JEE Main 2022 paper?
The JEE mains will consist of 2 papers. Paper 1 is conducted for B.Tech/B.E. and Paper 2 is conducted for B.Arch. B.Plan. Paper 2 is divided into two papers, in which 2A is conducted for B.Arch and 2B is conducted for B.Plan. Since 2A is a drawing paper, it is conducted offline.
The B.E/B.Tech exam consists of 90 questions worth 300 marks. The 2A paper, which is conducted for B.Arch, consists of 82 questions which are worth 400 marks, and B.Plan consists of 105 MCQs and is worth 400 marks. The exam is conducted in 13 languages.
Assamese
Bengali
Kannada
Malayalam
Marathi
Odia
Punjabi
Tamil
Telugu
Urdu
Hindi
English
Gujarati