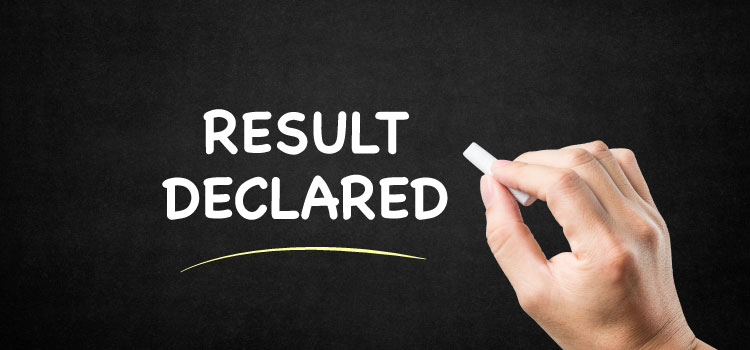 The West Bengal Joint Entrance Examinations Board (WBJEEB) has announced the results of the Joint Entrance Test for Nursing, Paramedical, and Allied Sciences Under Graduate Courses (JENPAS) UG 2022. Candidates can visit the official website of WBJEEB, wbjeeb.nic.in to check their results. Candidates need to enter their application number and date of birth to access their results.
JENPAS UG was conducted on 15 May 2022. The exam consisted of two papers, Paper-1 and Paper-2. Candidates were given an option to choose either of them or both. Paper -1 was for all the courses except for Bachelor in Hospital Administration (BHA) course and Paper-2 only for the BHA course.
Candidates who appeared for both papers are eligible for both GMR (General merit rank) and BMR (BHA merit rank). The candidates who appeared only for Paper-1 will only be eligible to get GMR rank and will get admission into all courses except BHA, whereas those candidates who appeared for Paper-2 only will be eligible for BMR rank and will get admission only in BHA course.
In case of a tie, the following tie-breaking rules will be followed:
Paper-1
Less negative marks
More positive marks in Physics, Chemistry, Biology, and English
More positive marks in Biology and Chemistry together or in Biology and Physics together
Less negative marks in Biology and Chemistry together or in Biology and Physics together
If the tie still persists, the date of birth will be considered. The older person will be given first priority
Paper-2
Less negative marks
More positive marks in Physical Science, English, and Logical Reasoning
More positive marks in Physical Science and English together or Physical Science and Logical Reasoning together
Less negative marks in Physical Science and English together or Physical Science and Logical Reasoning together
If the tie still persists, the date of birth will be considered. The older person will be given first priority
Steps to check your JENPAS UG 2022 result
Go to the official of WBJEEB for JENPAS UG, wbjeeb.nic.in/EXMJENPASUGCMS/
Click on the view/download rank card for JENPAS UG 2022 tab present in the page
Enter your application number and date of birth to access your result
Download and save the result for future reference