SSC has shortlisted 20 candidates out of 104 withheld ones in the SSC CHSL 2019 final result.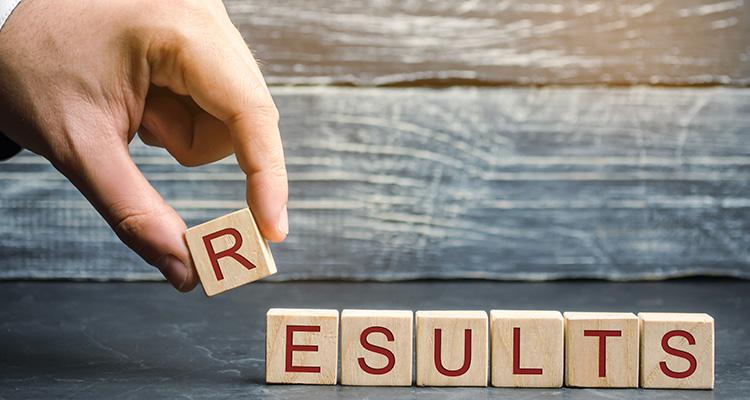 The Staff Selection Commission (SSC) has declared the SSC CHSL result 2019 for 20 candidates out of 104 who were withheld for suspicion of unfair means or discrepancies. A total of 104 candidates' results were withheld in the month of May 2022, when the final results were declared. The candidates can check their results by visiting the official website of SSC, ssc.nic.in.
Over 13,088 candidates were called for document verification, out of which over 4,684 candidates were recommended for services, and 104 candidates were withheld.
How to check the SSC CHSL result 2019?
Visit the official website of SSC, ssc.nic.in.
Click on the results tab.
Click on the CHSL results tab.
Click on the "Combined Higher Secondary (10+2) Level Examination, 2019- List of Withheld Candidates Now Qualified in Final Result (List-I)" link to view the PDF document.
The PDF document consists of the list of 20 candidates who are recommended for the appointment to various services.
The results for the remaining candidates are in due process and awaiting clearance of cases against them.
Frequently asked questions on SSC CHSL result for withheld candidates
I am among the 20 candidates finally recommended by the SSC for services, is this final or it might get further delayed?
Yes, the results of the 20 candidates are published based on the clearance by the commission. In the official notice published on the SSC website, it is clearly mentioned, "after due scrutiny of withheld cases, the candidature of 20 candidates has been provisionally cleared. Accordingly, the Commission has decided to declare the result of these 20 candidates (List-1)."
I am not among the shortlisted candidates (20 Nos), what shall I do, am I not shortlisted?
As per the official notice, "The candidature of remaining candidates is suspect and due process is being initiated against these candidates." This means the process is ongoing for clearing the remaining candidates if there are no discrepancies.
Why is my name on the withheld list?
The official information regarding this has not been conveyed, rather it is only mentioned that "withheld for further scrutiny owing to suspected use of unfair means/discrepancies." It is better to apply for RTI to gather the information from the SSC.