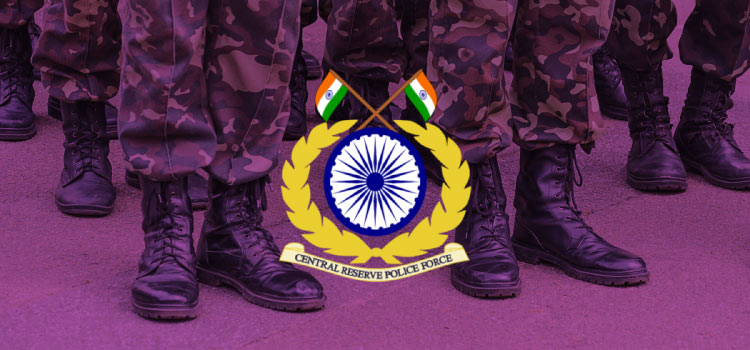 Candidates can now relax as The Union Cabinet, whose chairperson is Prime Minister Narendra Modi, relaxed eligibility criteria for tribal youths from three Maoist-affected districts of Chhattisgarh who want to join the Central Reserve Police Force (CRPF) on Wednesday, 1 June 2022. The work of CRPF is maintenance of law and order, tackling counter insurgency and maintaining internal security.
The proposal of relaxing the minimum educational eligibility requirement for class 8 to class 10 students for recruitment of 400 candidates as Constable (General Duty) in the CRPF from three districts of South Chhattisgarh, namely Bijapur, Dantewada and Sukma, has been accepted.
According to the new guidelines 400 tribal youths from three districts namely Bijapur, Dantewada and Sukma of Chhattisgarh state will enjoy the employment opportunities. As per the statement released relaxation would not only be given in educational requirements but also physical standouts for recruitment.
The minimum height requirement has decreased from 160 cm to 155.5 cm. Similarly, chest measurement is from 75cm to 73.5 cm. The new guidelines will be given by the Union ministry of home affairs.
Along with the formal education, study material, books and coaching assistance during the probation period will also be provided to candidates by the CRPF, but the decision on the serving of the candidates will only be confirmed after they achieve the Class 10 qualification through CRPF's training.
As per the reports, probation period can be extended if there is a requirement to facilitate new candidates. These new candidates will be registered with the National Institute of Open Schools which is recognised by central and state governments in order to take class 10 examinations.
The system has changed as earlier Chhattisgarh based battalion, Bastariya Battalion was recruiting Scheduled Tribe candidates from four of the districts which were dominated by tribals but the system didn't work because candidates could not acquire the minimum class-10 passing percentage.