BYJU'S Launches Digital Film #LearnUnlearnRelearn to Celebrate the Relentless Spirit of Teachers
National, September 3, 2021: BYJU'S, the world's leading edtech company and the creator of India's most loved school learning app, has launched a special Teachers' Day digital film #LearnUnlearnRelearn to celebrate, honour and thank all teachers across the country.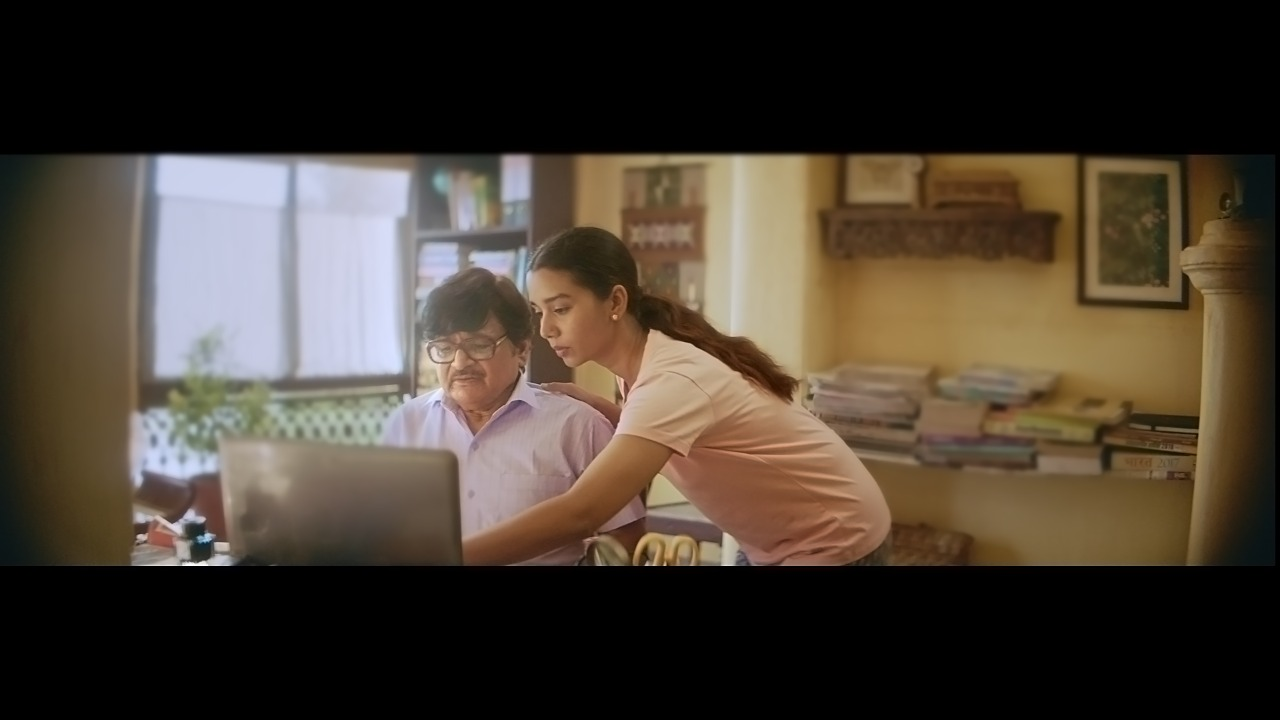 The film seeks to pay tribute to the selfless spirit and sheer perseverance of teachers who have made an everlasting mark in our lives. In their relentless pursuit of imparting the gift of education, not only have they created better learners but also shaped personalities and instilled the right values to make their students better individuals.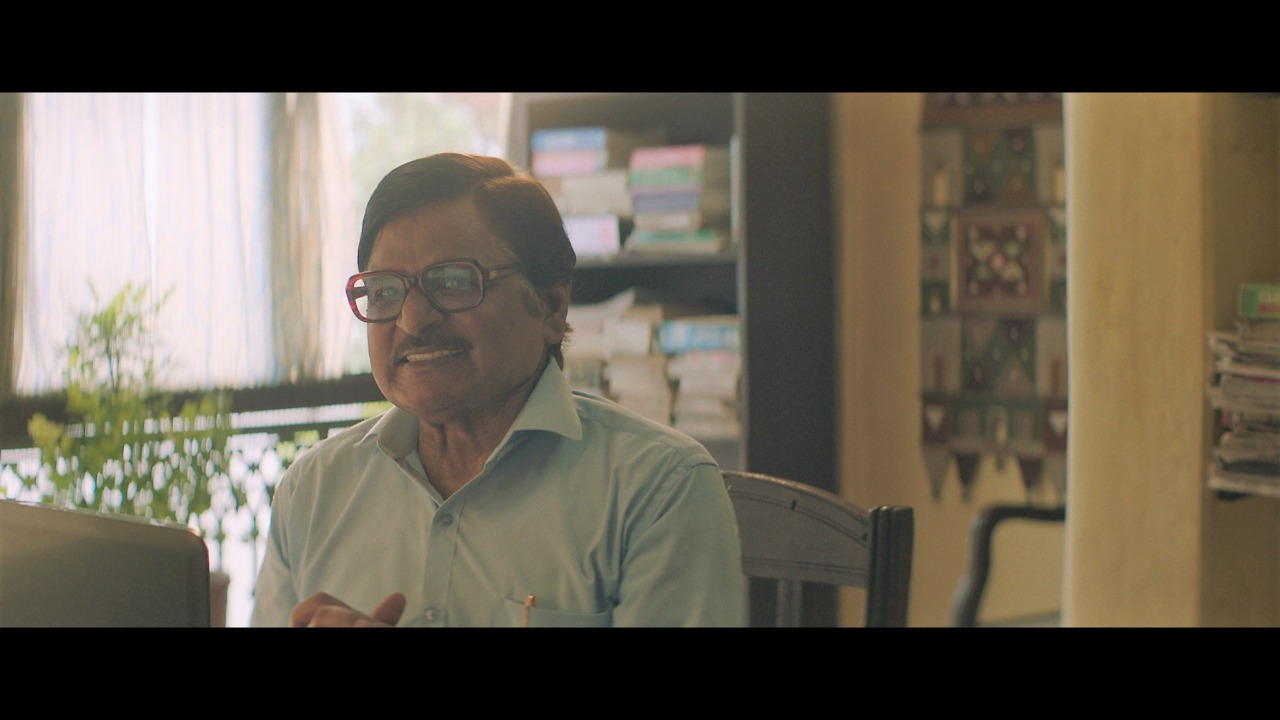 #LearnUnlearnRelearn film brings forward the eternal relationship between a teacher and a student and showcases that no matter the age, one can continue the learning journey anytime, anywhere. The film highlights how despite personal upheavals and the impact of the COVID-19 pandemic, teachers have been steadfast in their roles as educators and mentors to ensure their students have access to uninterrupted learning.
Conceptualized by BYJU'S in-house team, the film showcases the story of a 58-year-old teacher who struggles to adapt to online teaching. However, a timely phone call from an old student gives him the conviction to believe in himself and continue his duties as a teacher for the sake of his students. He realises that learning never stops and with renewed vigour, he embraces the change to continue his love for learning and teaching.
Talking about the film, Vineet Singh, VP- Brand and Creative Strategy, BYJU'S said, "The importance of a teachers' role cannot be overstated. From encouraging students to realise their true potential to shaping the future of tomorrow, teachers have been a guiding force. However, it was during the pandemic that people truly recognised their significance. Despite the challenging times, teachers have persevered, adopted new learning methods and kept students and their education at the centre of everything. We at BYJU'S would like to thank every teacher in the country for their consistent effort in ensuring learning never stops."
Watch the film here: https://www.youtube.com/watch?v=QY66oLehIpA
Credits:
Production House: Dora Digs Films
Male Lead: Raghuveer Yadav
Female Lead: Anjuman Saxena
Supporting Role: Priya Yadav, Zeeshan Nadaf
Directed By: Sameer Sharma
Co-Directed By: Vishal Sagar
Produced By: Akshay Shah
DOP: Anand Bansal
Editor: Shachi
Music Director: Sneha Khanwalkar
Sarangi and Singer: Ustad Rashid Khan
Voice over: Zeeshan Ayub
About BYJU'S:
BYJU'S is the world's leading edtech company and the creator of India's most loved school learning app which offers highly adaptive, engaging and effective learning programs for students in LKG, UKG, classes 1 -12 (K-12) and competitive exams like JEE, NEET and IAS.
BYJU'S launched its flagship product, BYJU'S – The Learning App, for classes 4-12 in 2015. Today, the app has over 100 million registered students and 6.5 million annual paid subscriptions. With an average time of 71 minutes being spent by a student on the app every day from 1700+ cities, the app is creating a whole new way of learning through visual lessons. The Disney BYJU'S Early Learn App was launched in June 2019, a special offering from BYJU'S for students in classes 1-3 featuring Disney's timeliness characters. In early 2019, BYJU'S acquired Osmo, a Palo Alto based maker of educational games to transform the whole offline to online learning experience. BYJU'S also acquired WhiteHat Jr in 2020, a Mumbai-based programming start-up focused on empowering children with coding skills.
In 2021, BYJU'S acquired the market leader and one of the most trusted test-prep service providers in India – Aakash Educational Services Limited (ASEL), Epic and Great Learning. Taking the vision of creating active learners around the world and expanding globally, BYJU'S also launched BYJU'S Future School recently. Powered by 11,000 qualified women teachers, this is available in the USA, UK, Australia, Brazil, Indonesia and Mexico and will progressively expand to more geographies in the near future. Furthermore, BYJU'S Learning App featuring Disney was launched in the USA in July 2021, to help children ages 4–8 explore, practice, and understand math, language and reading concepts through interactive learning journeys combined with Disney's world-class storytelling.
BYJU'S has been backed by strong and prominent investors like Chan-Zuckerberg Initiative, Naspers, CPPIB, General Atlantic, Tencent, Sequoia Capital, Sofina, Verlinvest, IFC, Aarin Capital, TimesInternet, Lightspeed ventures, Tiger Global, Owl Ventures & Qatar Investment Authority.
Delivering a world-class learning experience, programs from BYJU'S are making learning contextual and visual. The apps have been designed to adapt to the unique learning style of every student, as per the pace, size and style of learning. BYJU'S is paving the way for new-age, geography-agnostic learning tools that sit at the cross section of mobile, interactive content and personalised learning methodologies. BYJU'S is also the official sponsor of the Indian Cricket Team.