The Tamil Nadu Board Class 12 Botany Blue-Print & Exam Pattern I Marking Scheme will consist of the number of questions asked from each unit of the textbook in the board exam. The students can also get an idea about the objective and subjective type of questions asked. Knowing the entire Tami Nadu Board Class 12 Botany Blueprint and Exam Pattern Marking Scheme properly will help the students to know which area of the subject to focus more on and thus score more marks in the board exams.
To refer to the blue-print students can access it from the link provided below in the article.
The TN Board Class 12 Botany blue-print will be helpful for students in HSC 2nd year to prepare better for the exams. Other than the blue-print the TN Board Class 12 Botany Sample Papers also gives an overview of the question types.
Get an idea about the weightage of learning outcome and of various types of questions asked from a glimpse of the blue-print below: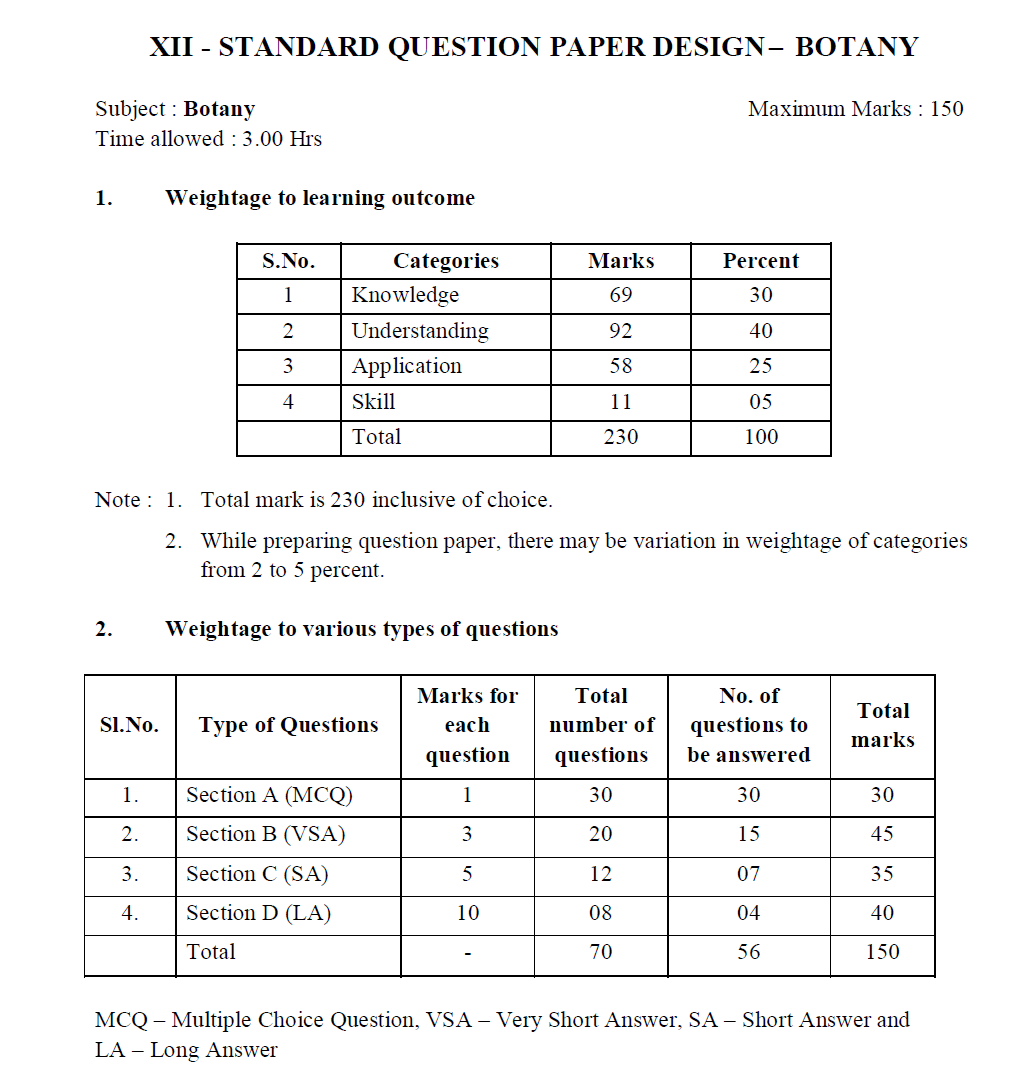 Students can also assess the difficulty level of questions and weightage of unit wise questions from the below details: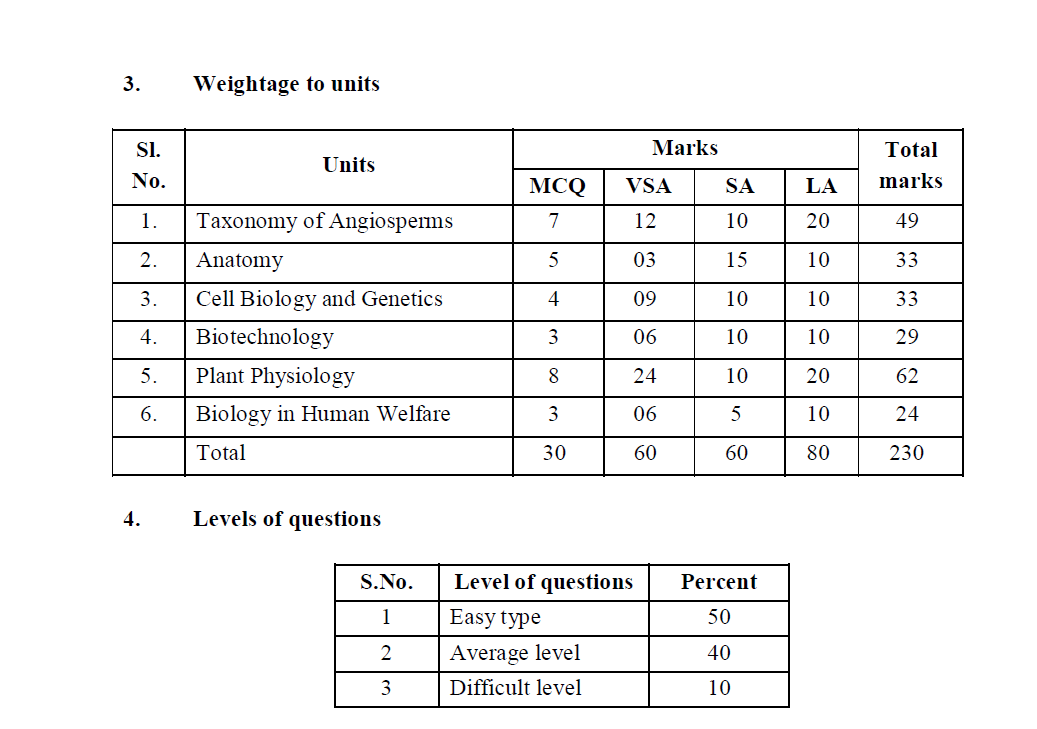 Stay tuned for more updates about TN Board! Reach out to BYJU'S for more news.