Karnataka Examination Authority (KEA) has suggested CBSE and ICSE boards to create a Student's Database for its Class 12 candidates consisting of student's basic details.
The Department of Pre-university Education (DPE), this year, has created a database which included basic details of students like, name, college, and address of 2nd year PUC students. This database generated a 13-digit student-number. This whole process has reduced the hassle of applying online for the Common Entrance Test (CET)-2016.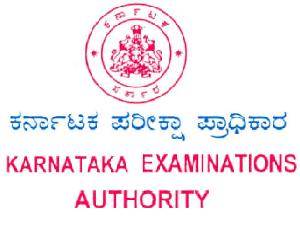 While applying online, with the help of this auto-generated student-number, 20% of the student details are filled automatically. Though there is a provision for changing these details in an online application form of Common Entrance Test (CET).
A KEA official stated that this system was helpful for not only the students but also the exam authorities. Entering student-number in the online form saved at least 10 minutes while it takes 20-30 minutes for a student to fill it.
Thus, the officials of Karnataka Examination Authority (KEA) suggested crucial boards like Central Board of Secondary Education (CBSE) & Indian Certificate of Secondary Education (ICSE) to consider this suggestion and create student's database. This will help students to apply online for various competitive exams like JEE, AIPMT, NATA etc.