The Central Board of Secondary Education (CBSE) is one of the most prestigious and preferred educational boards in India. CBSE Board aims to provide holistic and healthy education to all its learners so that students can get adequate space to develop mentally and physically. CBSE Board is known for its comprehensive syllabus and well-structured exam pattern, which helps students to get a detailed idea about the entire curriculum. There are around 20,102 schools under the board which follow the NCERT curriculum.
Important Highlights of CBSE Board
| | |
| --- | --- |
| | Central Board of Secondary Education (CBSE) |
| Abbreviation | CBSE |
| CBSE Full Form | Central Board of Secondary Education |
| Type | Governmental Board of Education |
| Founded | 3rd November 1962 |
| Headquarters | New Delhi, India |
| Chairperson | Mr. Manoj Ahuja |
| Phone No. | 011 2250 9256 |
| Official languages | Hindi, English |
| Parent organisation | Ministry of Human Resource Development |
| Official Website | www.cbse.nic.in |
| Tag Line | "Committed To Equity And Excellence In Education" |
Here we have provided the CBSE Board study resources for students' preparation. They can directly access it by clicking on the images below.
CBSE Board Class 10 Exam
CBSE Board Class 10 is a very important stage of learning for students. This is for the first time they appear for the board exam. So, CBSE Class 10 students have to really work hard throughout the academic session. The concepts that they will learn at this stage will help them in solving the problems of daily life. Also, it will benefit them in further studies. So, they should focus on building the concepts which will work as a strong foundation for their future.
CBSE Board Class 12 Exam
After passing Class 10, students have to choose the stream of their choice among Science, Commerce and Arts. The stream that they opt according to that they pursue their studies in Classes 11 and 12. CBSE Class 12 is the last stage of schooling, and thus it becomes even more crucial. Based on the marks scored in CBSE Class 12, students will get admission to reputed government colleges. Also, in most of the competitive examinations, the syllabus of Classes 11 and 12 is asked. So, students should leave no stone unturned for CBSE Class 12 exam preparation.
CBSE Exam Pattern
Students studying in Central Board of Secondary Education are assessed in two areas:
Scholastic: In this, students are focused on core academic areas. All the main subjects like social science, science, maths and language subjects are taught to them.
Co-scholastic: This area includes other activities such as games, sports, art, music, craftwork etc., which are essential for the development of a student. This has been added to make students healthy and fit, as it leads to better learning.
The academic year of the Scholastic areas is divided into two types of tests, which are Formative Assessment and Summative Assessment, conducted to evaluate the academic subjects.
Formative Assessment: In the primary classes, the formative assessment (FA) tests are in the form of oral tests, dictation, homework, class test, projects & assignments, storytelling, elocution, memory test, quiz, etc.
Summative Assessment: Here, students are tested internally. The Summative Assessment (SA) is conducted at the end of each term, i.e. two times each year. The tests are conducted by the school in pen and paper mode.
Check CBSE Marking Scheme to know the detailed marking scheme and exam pattern for Class 10 and Class 12.
CBSE Board Grading System
Students are awarded grades and not marks. The CBSE results are declared in 2 categories: Eligible for Improvement of Performance (EIOP) or Eligible for Qualifying Certificate (QUAL).
1. CBSE Board Grading System for Primary Classes
| | | |
| --- | --- | --- |
| Percentage | Grade | Remark |
| 90% to 100% | A* | Outstanding |
| 75% to 89 % | A | Excellent |
| 56% to 74 % | B | Very Good |
| 35% to 55 % | C | Good |
| Below 35 % | D | Scope for improvement |
2. CBSE Secondary School Grading System
| | | |
| --- | --- | --- |
| Grade | Marks | Grade Points |
| A1 | 91-100 | 10 |
| A2 | 81-90 | 9 |
| B1 | 71-80 | 8 |
| B2 | 61-70 | 7 |
| C1 | 51-60 | 6 |
| C2 | 41-50 | 5 |
| D | 33-40 | 4 |
| E1 | 21-32 | 0 |
| E2 | 20 and below | 0 |
CBSE Board Exam Sample Papers and Question Papers
Practice is very important for the students before the actual exam. It helps them in knowing how well they are prepared to face the exam. Also, it helps in assessing their performance. So, students must practice sample papers and question papers. CBSE Board has also released the 2024 Sample Papers for Class 10 and 12 students to make them thorough with question paper patterns. Solving CBSE 2024 Sample Papers will give them an idea of exam patterns, marking schemes etc. Moreover, they can also time their preparation level.
CBSE Previous Year Question Papers
CBSE Board Exam Syllabus and Important Questions
The syllabus is an important study resource for students. It not only gives an overview of what students are going to study during the academic session but also helps them in tracking the topics that they have covered. So, here we have provided the CBSE syllabus for all the classes 1 to 12. Moreover, we have also provided the CBSE important questions for classes 8 to 12 that are most likely to be asked in the exams.
CBSE Books
CBSE books are the most reliable learning tools for students. Without books, learning is incomplete. CBSE board follows the NCERT books for all the classes from 1 to 12. These e-Books are also available on the CBSE portal and NCERT website. The CBSE textbooks are written in simple language and cover the entire syllabus. The question paper is also designed from these NCERT textbooks. So, it is strongly recommended that students study from NCERT books.
The NCERT Books app is launched as an initiative to promote digital education and provide study resources to students. The app can be easily downloaded by the students and is available on Android, IOS and Windows platforms. It provides access to digital textbooks for all classes, supplementary books, audio in various languages, videos, images, maps, question banks, and details about the events such as exhibitions, contests, workshops etc.
CBSE Notes and Revision Notes
Once students solve all the questions of CBSE Books, then they start with the revision. For this, they need notes. So, in the table below, we have provided the CBSE Notes for Classes 6 to 12. Also, we have provided revision notes that will help students in their revision when exams are near to its conduct.
CBSE MCQs
CBSE has introduced the year-end examination for the academic session 2023-24. To help students prepare well, we have provided the CBSE MCQs for Class 10 students. They can access the chapter-wise MCQ questions for Maths, Science, English and Social Science subjects by clicking on the links below.
CBSE Practicals
Practicals are equally important as theory subjects. It improves learning, promotes basic skills and creates interest in students. The practicals are introduced by the CBSE board in Classes 9, 10, 11 and 12. Till class 8, there are no practical subjects. Instead, they have projects and models. The board ensures that all affiliated schools have the necessary infrastructure to carry out the experiments. It promotes laboratory work in the school system so that students learn things by doing it. The board also conducts practical exams similar to that of theory.
CBSE Extra-Curricular Activities
CBSE board introduces various extra curriculum activities to explore the talent of the students. This includes local art, craft, literature and skills, health and physical education, yoga, traditional games, indigenous sports, NCC, scout and guide, martial art etc. These activities will not only develop the skills of the students but also create their interest in other sectors such as sports, art and craft etc. Various competitions are also conducted within the school and inter-school to encourage and motivate the students. These extra curriculum activities integrate all areas of learning with each other in terms of knowledge, skills, comprehension, values and attitude. This makes the student a good citizen who contributes to making the world a happy place.
Essays for CBSE Students
Essay writing is an important part of English. In class 3, essay writing was introduced to the subject, and it continued till class 12. In lower classes, students are asked to write essays on topics such as my family, my school, my best friend, etc., and gradually the level increases as students enter into higher classes. The purpose of writing the essay is that students can express their thoughts in their own words. English as a language subject provides a medium for students to express their opinions and viewpoints in a better way. Here, we have provided essays on some general topics. By going through them, students will get an idea of writing a good essay during the exam.
CBSE English Study Material
Students can't ignore the importance of the English subject. If they want to score high on their board or annual exams, they have to study all the subjects. Most of the time, students do not take the English subject seriously and as a result of which, they can't score as per their expectations. So, to help them prepare better, we have provided English Unseen Passages.
CBSE Videos on Important Topics
We have tried to make learning easier and more fun through interactive videos. Here we have provided the links to a few videos. In these videos, the concepts are explained through various examples and day-to-day activities. It will help students to understand the topics easily. Go through them and enjoy learning.
Human Eye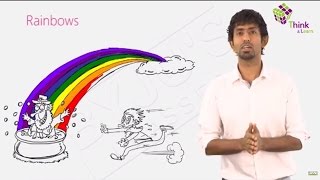 Thrust and Pressure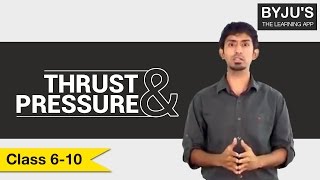 Area of Hollow Cylinder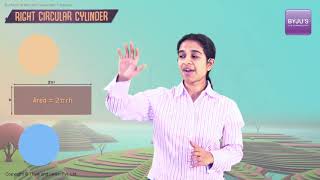 Electronic Configuration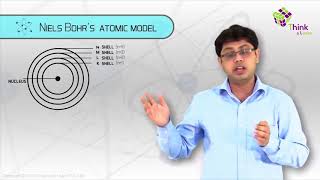 If students want to watch more such videos, then download BYJU'S – The Learning App from Google Play Store / IOS App Store. Keep learning and stay tuned to get the latest update on CBSE along with the syllabus, marking scheme, sample papers, previous year question papers and more.
Frequently Asked Questions on CBSE
Q1
What is the full form of CBSE?
CBSE stands for Central Board of Secondary Education. CBSE is a national-level board in India for private and public schools. It is one of the largest boards and is managed by the Union Government of India. There are almost 20,299 schools in India and 220 schools in foreign counties affiliated with CBSE.
Q2
NCERT Books and CBSE Sample papers are sufficient to score good marks?
The question paper is designed based on the syllabus prescribed by the board. Most of the questions are asked from the NCERT textbook. So, students must thoroughly solve the NCERT book, CBSE sample paper and previous year's question papers to get a better result. Along with this, they also go through the sample paper blueprint and marking scheme.
Q3
Can a student use a calculator during exams?
No, the use of the calculator is not allowed in exams.
Q4
What is the procedure for correction in the Date of Birth?
The correction in date of birth can be done by the board only within one year of the date of declaration of class 10 results. After one year, no correction can be made.
Q5
What are the passing criteria in CBSE?
Students have to obtain at least 33% marks (separately in theory & practical) in five subjects to be declared pass.
Q6
Can a student be detained from appearing in a Board examination?
As per Rule 15 of the Examination Bye-Laws, a student cannot be detained by the head of an affiliated school from appearing in the exam. It can happen only in one case when the attendance of the student is less.
Q7
What are the criteria for a compartment exam?
A student who fails one subject out of 5 subjects is eligible to give a compartment exam.
Q8
Can a student who scores less than 60% in class 10 get admission to class 11 with PCM subjects?
Schools have their own admission rules for the allocation of streams in Class 11. CBSE has no interference in such matters. So, if a student wants to get into the science stream, then he/she has to score good marks in Class 10.
Q9
Does CBSE award merit Certificates in Class 12?
Yes, the CBSE awards Merit Certificates in each subject to the top 0.1% of students passing that subject, provided they have passed the examination as per the pass criteria of the Board.