Parents know best | BYJU'S Tuition Centre Experience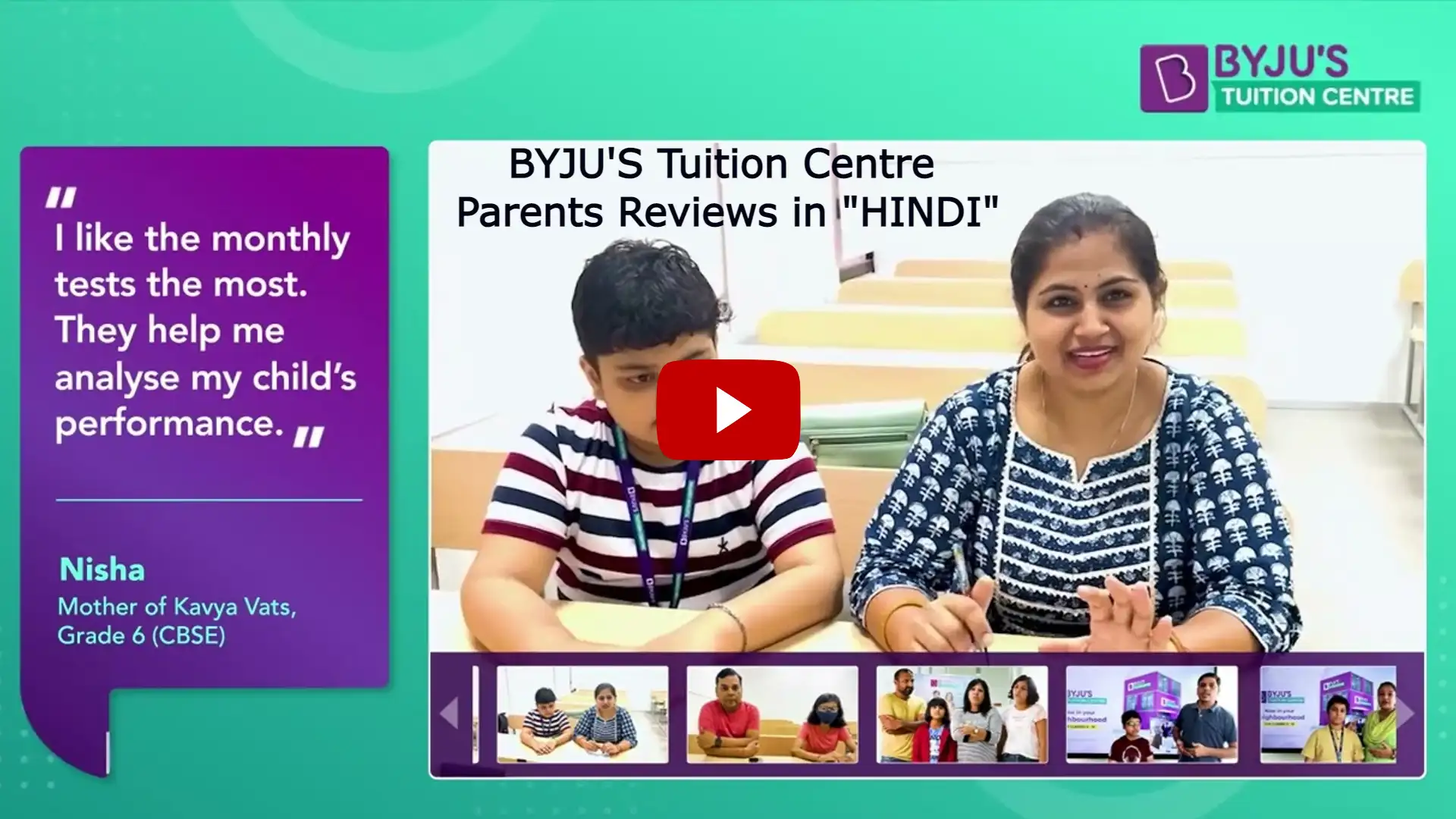 If you want your child to succeed in their academic life and design a career worthy of the acquired skills, it is important to have clarity about basic concepts. BYJU'S Tuition Centres in Purnia bring to you advanced teaching strategies that make learning a piece of cake for your child. We have experienced teachers in BTCs who are experts in fields of Maths and Science. Our classrooms are equipped with tech-enabled facilities that make learning fun with advanced teaching aids. Visual explanations of concepts are easy to follow. We make learning interesting so that the knowledge gained is remembered by the student for a long time. At BYJU'S Tuition Centres in Purnia, we offer classes for Grades 4-10 in Maths and Science for students studying under the CBSE syllabus. You can find your nearest BTC on our official website.
Benefits of BYJU'S Tuition Centre (BTC) - Purnia
We want every student with us to be able to follow our lessons and learn at the same pace as his/her peers. To facilitate this cause, we design courses and lessons that are inclusive of all learner styles and intelligences.
Steady learning is very important for achieving the maximum potential in academics in Maths and Science. To let students follow this pursuit comfortably, we offer our classes at very affordable prices.
A good relationship between a student and a teacher helps the student become more confident and open towards learning. Our teachers at BTCs maintain a cordial relationship with the students.
Doubts and queries are the primary obstacles that students face while learning. To curb these obstacles our teachers at BTCs resolve doubts and queries on the spot at the centres.
Students learn best when they are free of anxiety and any kind of physical threat. To facilitate this, we provide both online and offline classes.
BTCs conduct a lot of interactive activities to boost the students' confidence in participation and presentation. We want students to be able to share and present their thoughts, ideas and opinions freely.
Parents are an inevitable part of a student's life. We make sure that they are informed regularly about the students' progress in studies at the centre.
BYJU'S Tuition Centres in Purnia will definitely show your child a new world of marvellous learning opportunities.