IIT JEE (Joint Entrance Exam) is one of the most popular engineering entrance examination conducted in India for aspirants who are seeking admissions in some of the best engineering institutes across the country. Every year, lakhs of candidates appear for the JEE exam and successful candidates do get placed into renowned institutions like IITs, NITs, CFITs, amongst others which are privately owned or run by the government.
IIT JEE exam is mainly divided into two categories known as JEE Main and JEE Advanced. JEE Main is the first phase while JEE Advanced is the second phase of the exam. However, the main criteria here is that only applicants who qualify in JEE Main will be eligible to appear for the Advanced exam. Therefore, preparing well and clearing the first phase of the exam is really important. As for the examination mode, these two exams are mostly computer-based tests (could be either offline or online tests) and follow an objective questions type pattern.
Table of Contents
Overview of IIT JEE
Till 2011, the entrance exams were known by different names. JEE Main was known as All India Engineering Entrance Examination (AIEEE) and JEE Advanced was called IIT JEE. In the year 2012, CBSE changed the exam names from IIT JEE and AIEEE to Joint Entrance Examination (JEE). With such developments in this space, AIEEE was renamed to JEE Main and IIT JEE was changed to JEE Advanced. These exams are primarily conducted to select worthy candidates and grant them admissions in different IITs and other prominent engineering institutes.
It is worth mentioning that the JEE has undergone many changes since 2012. There is more transparency where students are given their answer copies and the cutoffs are announced in advance. Today, there are even options for online admissions and application selection procedures. Against such a backdrop, there has also been a recent change regarding the examination body for JEE Main. Well, from 2019 onwards JEE Main exam will be conducted twice in a year. The exam authority has also been changed. National Testing Agency (NTA) will be in charge of conducting the exam instead of CBSE.
In any case, students will find more details about the two exams below. However, before we read more about the exams we would like to state that good preparation is crucial for clearing the exams. Therefore, we are also offering various JEE resources to help students study more productively and be well prepared for the exam. Students can check what BYJU'S has to offer below.
JEE Exam Preparation – Free JEE Prep
What will you get in our Free JEE Prep Module?
Our free IIT JEE preparation module covers all the important aspects necessary to help each student have a smooth JEE Preparation. We are providing,
Complete IIT JEE – Joint Entrance Exam Syllabus
Video lectures on important topics for IIT JEE preparation
Question papers and sample papers for Mains and Advanced
Topic-specific articles
Strategy articles that can help formulate a study plan
Timely IIT JEE notifications
Complete study material for IIT JEE 2020
Previous year's question paper analysis
IIT JEE Video Lessons
What is Electric Flux?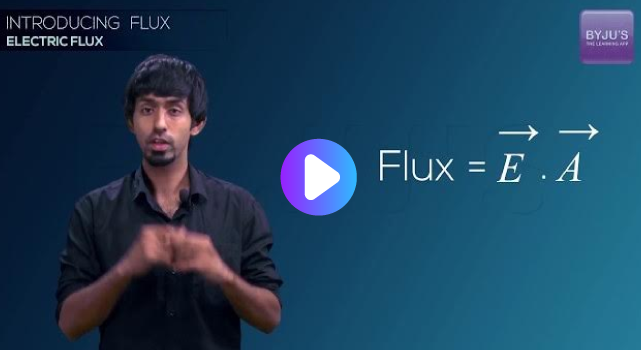 JEE Pulley Problems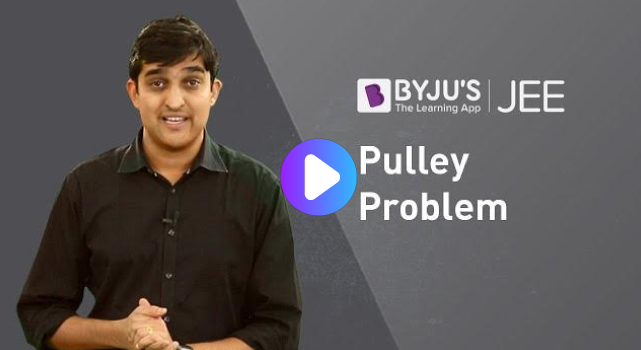 Fundamental Theorem of Calculus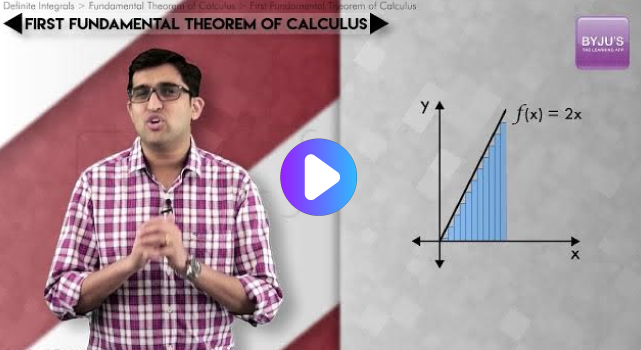 Shapes of Orbitals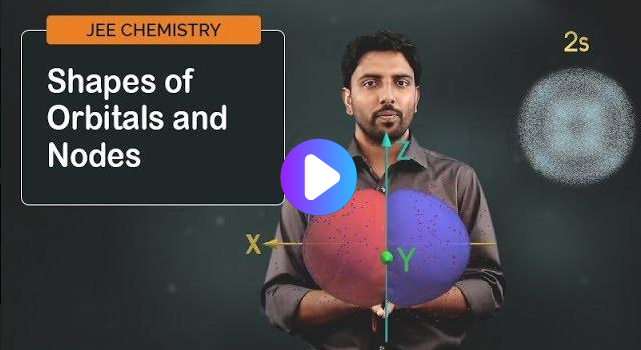 Complete Study Material for IIT JEE
To help engineering aspirants prepare effectively for IIT JEE 2020, we have come up with a comprehensive set of well-structured IIT JEE study material. These study materials are prepared by our IIT/NIT experts who have put in a lot of thoughtful work and spent a lot of time in providing a complete set of resources that promotes conceptual clarity on all the concepts covered in the latest IIT JEE syllabus. The students can access these free study materials from the links given below.
IIT JEE Question Papers
Students can further boost their preparation by solving standardized questions from previous year question papers of JEE Main and Advanced. It is one of the best ways to prepare for the exam and comes with several benefits. It enhances an aspirant's speed and time management skills.
Practicing these questions will further help students to analyze or test their preparation level. Soving different question papers will also allow students to gain a clear idea of the JEE 2020 exam pattern, its difficulty and topics that are important from an examination point of view. Students can also download the PDFs of JEE Main and JEE Advanced question paper along with their solutions and answer keys from the links given below.
JEE Sample Papers
IIT JEE sample papers for both JEE Main and Advanced are usually released by the examination authority few weeks before the examination. Soon after the official notification, these samples with solutions and answer keys are updated on the official website and students can also access these paper from our website.
Practicing IIT JEE sample papers will help students to identify their strengths and weaknesses. They can then work on improving these areas and be ready to face the exams. Students can download solved IIT JEE sample papers from the links given below.
JEE Preparation Important Links
IIT JEE 2020 Exam Dates
Phase 1: JEE (Main) – Online Exam
January 6th – 9th
April 3rd – 9th
Phase 2: JEE (Advanced) – Online Exam
17th of May 2019
Paper 1 (9 am – 12 pm)
Paper 2 (2 pm – 5 pm)
Importance of IIT JEE: Why Appear For This Exam?
If you are a JEE aspirant and wondering what this exam is all about or what it's worth, then to put it in simple terms, JEE is the most recognized competitive exam and probably the only way for aspirants to land a seat in some of the top engineering institutions in the country. Besides, students who get admitted into these institutions will be offered some of the best resources including, teachers, facilities and other amenities. In addition, students who successfully complete the course are placed in some of the top companies in the world.
Interestingly, apart from IIT colleges, other leading institutions also grant admissions based on JEE Advanced score. JEE students have a good career prospect.
JEE Main
As mentioned above, IIT JEE has two stages including JEE Main and JEE Advanced. JEE Main is the preliminary stage and candidates have to appear and clear this exam before proceeding to the next stage. From 2019 onwards, National Testing Agency (NTA) will be conducting JEE Main exams and they will also facilitate the counselling as well as the admission process. Admissions are provided for 20 IIITs, 31 NITs, and 18 other Centrally Funded Technical Institutes (CFTIs). JEE Main 2020 will be conducted in multiple sessions and the total slots included will be eight for both the January and April exams. Moving on, JEE Main 2020 will comprise of three papers where;
Paper 1 is mainly for B.Tech students and is computer-based. It includes sections like Maths, Physics, and Chemistry.
Paper 2 is set for B.Arch programmes. This paper is either computer-based or a written-based test. The test includes mathematics and aptitude test which will be a computer-based test. Students have to go through the drawing exam which will be in offline (pen and paper-based) mode.
Paper 3 will be for B.Planning courses. .
Students can appear for one or any two exams of their choice out of the three exams. However, only the better score between the two will be considered for admissions.
JEE Main merit list will be exclusively based on percentile scores and not on raw marks obtained by aspirants.
Learn more about JEE Main 2020 by following the given link.
JEE Advanced
JEE Advanced is the final phase of IIT JEE. Aspirants who secure a high rank and are within the top 2,50,000 (including all categories) will be eligible to appear for JEE Advanced. The main purpose of JEE Advanced is to provide admissions for B.E. or B.Tech. courses in 23 IIT and 9 Primer institutes.
The exam is conducted in the form of a computer-based test (online) and includes two papers. The test is carried out in two sessions on the same day and it is worth mentioning that the only students who appear for both paper 1 and paper 2 will make it to the merit list. IIT Delhi will administer the examination in 2020.
Get detailed information about IIT JEE Advanced including registration, eligibility, exam dates and more by clicking on the given link.

Important JEE Facts
IIT JEE is one of the most difficult engineering entrance examinations not only in India but in the world. The syllabus is vast and questions that are asked in the exams are very tricky. They require students to be academically strong and have adept problem-solving skills. Moreover, millions of students appear for this exam every year and the competition is intense. If we look at the previous year records, 1.2 million students registered for JEE Main in 2019. Meanwhile, close to 1.6 lakh candidates registered for JEE Advanced 2019.
JEE Preparation Tips
JEE is a serious undertaking and students should realize that they need to be focused and study smartly in order to clear the exam. They need to be organized, systematic and put in continuous effort to master all the concepts. When students and aspirants start their JEE preparation journey they need to develop a proper study time-table in order to cover all the topics given in the JEE syllabus. The good thing here is that the questions that are asked in the exams are mostly based on the prescribed syllabus which includes subjects such as Maths, Physics, and Chemistry. In any case, students can check out a few useful tips below;
The first thing that students should do is devise a suitable timetable. Having a dedicated study time and following it religiously will help them learn all the important topics in time. Students should allocate time judiciously for each subject so that each chapter, concepts, exercises are covered well before the final day of the exams. They should also have time for revisions.
Another important tip that students can follow is they should get a complete overview of the syllabus. Students should read the syllabus thoroughly and it will help them get an insight into all the important topics and spend more time studying them. One trick here is that as students will be preparing for both their board and IIT JEE exam simultaneously, they can compare the syllabus to know the common topics. It will make things easier for the students.
JEE exam is all about testing students' in-depth understanding of the concepts and their analytical skills in solving various problems. Therefore, it is crucial for them to have a clear understanding of all the fundamental as well as advanced concepts. They should avoid rote learning or mugging up concepts.
Sometimes students think that having many reference books or study materials is good or necessary. This thought is not right. What is more important is having the right resources. Besides, inappropriate study material can have a negative impact on their preparation and it could also lead to students wasting their time. Thus, they should choose their resources wisely and select those that will add value. Reading class XII textbooks and NCERT books is the right way to start. Alternatively, studying topic wise as well as subject wise can prove to be advantageous.
There is a popular saying that states, "practice makes perfect." This statement holds true in the case of JEE. Students should practice solving questions on a regular basis. They can start solving past question papers or sample papers or even attempt mock tests. All these study exercises will enable candidates to develop a better understanding of the questions paper format, question types and they can also extensively test their preparation level. They can further analyze the results and figure out the areas they need to improve.
To get the complete study plan for cracking JEE Exam visit the given link.
Advantages of Pursuing a Career in IITs
Candidates who appear for IIT JEE exam have one main goal or aim -to land a seat in some of the top IITs in India. Besides, this is the main driving force for many to work hard and get through this competitive exam. Successful candidates who crack the exam have a bright career to look forward to.
Joining an IIT is not all about excelling in the field of engineering or research but these institutes offer a lot more. Apart from academic learning IITs can significantly change a student's life and help them develop better life skills, etc. IITs are a great platform and a step towards achieving greater success.
Given below are some of the key advantages of joining and pursuing courses in IIT colleges.
IITs offer the best resources to students to develop their talent to the full potential. These institutions offer some of the best mentors and facilities that cater to most of the needs of the students.
Students can study with some of the brilliant minds harnessing valuable experience and knowledge about certain things.
IITs have some of India's experienced and top professors for teaching and research work.
Apart from just academic learning IITs also focus on the overall personality development of each student. The institutes have facilities for sports as well as communities for arts and culture.
Studying in IITs have one major benefit. Students have a high chance of landing a lucrative job in some of the top companies in the world with high salaries.
BYJU'S IIT JEE Solution
We at BYJU's are providing a comprehensive course for aspirants who are planning to appear for IIT JEE. The course comes with a validity of 2 years and covers the entire JEE syllabus. Students will get access to refined study materials including video lectures by experts in Physics, Chemistry and Maths subjects.
Furthermore, with our adaptive learning and visualization techniques, students will experience better learning and retention of concepts. The course also includes chapter-wise and full-length tests with tips and tricks and solutions for easy revision. Students can also get their doubts cleared from the experts as we also facilitate interaction with personal online teachers. Made by IITians and other top professors this course might be everything students need for their JEE preparations.
Stay tuned with BYJU'S to get more information on IIT JEE 2020 eligibility criteria, application form, syllabus, previous years question papers, sample papers, and other exam related details.