Welcome to the BYJU'S Daily Quiz series. The JEE quiz videos provided on this page have been exclusively developed to assist engineering aspirants to study productively and at the same time maximize their scores in upcoming JEE Main and JEE Advanced exams. Our JEE quiz videos are based on a variety of concepts covering all the subjects included in the JEE syllabus. More significantly, in these quiz videos, we will be taking you through questions that are highly important from a JEE perspective. All in all, students get a variety of quizzes and problems for daily practice.
Alternatively, students can not only watch these videos but they can also solve these questions and get a thorough grip on the most commonly asked topics with respect to subjects such as Physics, Chemistry, and Mathematics. Students will also find step-by-step solutions along with the logical explanations of each problem that will further boost their preparations for the national-level engineering entrance exam.
Daily Quiz for JEE:  Take Quiz 
JEE Daily Quiz Videos
Get access to several JEE videos along with detailed solutions that will help you build concept clarity before attempting the JEE exam.  The ultimate goal of BYJU'S daily quiz is to help students from classes 10-12 prepare efficiently at home for JEE Main and JEE Advanced. The quiz videos provide clear explanations of solutions covered in the JEE Main 2021 question papers and more. The quiz videos and the online quiz which students will be able to take shortly will also help them to build a strong foundation for the entrance exam.
BYJU'S platform will equip every JEE aspirant to take quiz-based tests online and enable fun learning from the comforts of their home. With a wide range of online JEE quiz videos along with hundreds of interest-based concept learning videos, BYJU'S platform will enable interested candidates to be ready to face even the most comprehensive competitive exam which is JEE Main and JEE Advanced.
Also Watch: JEE Advanced Videos
Daily Quiz Videos List
Daily-Quiz-176-Maths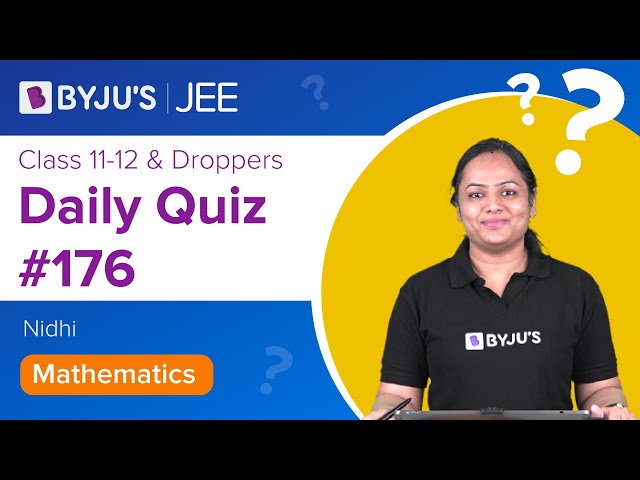 Daily-Quiz-175-Chemistry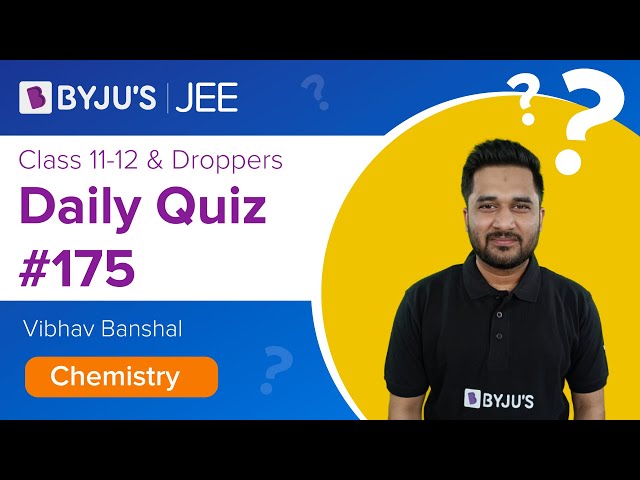 Daily-Quiz-174-Physics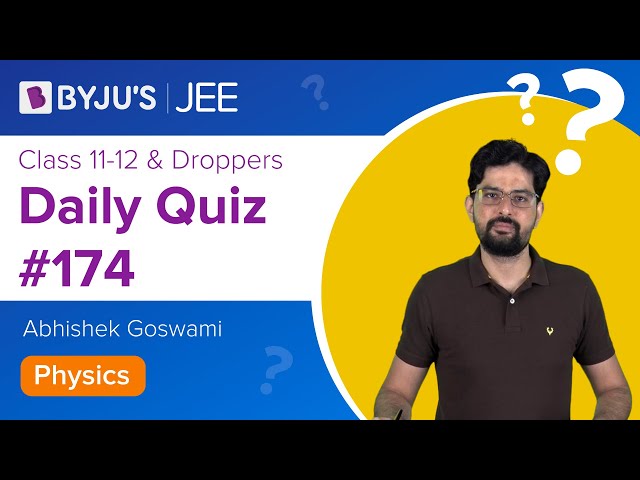 Daily-Quiz-173-Maths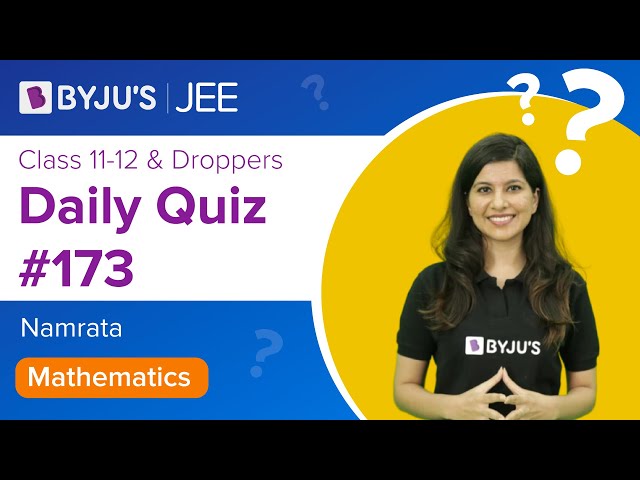 Daily-Quiz-172-Chemistry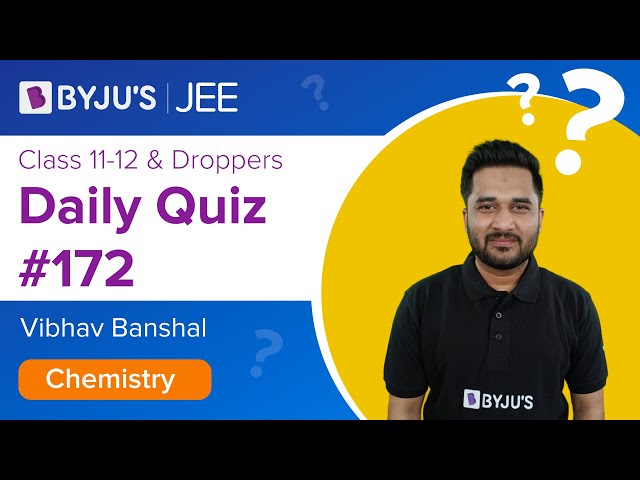 Daily-Quiz-171-Physics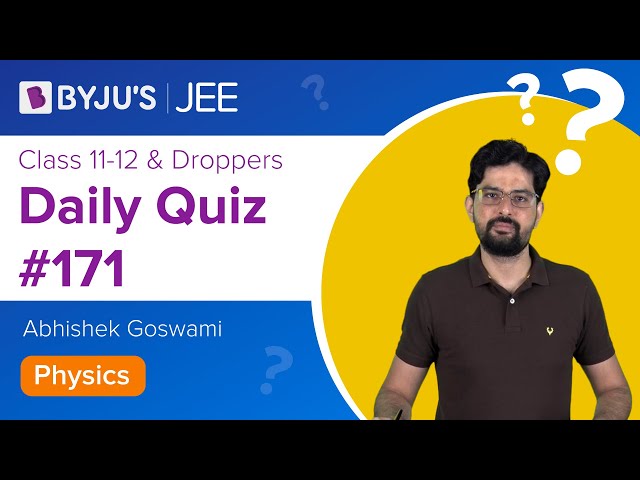 Daily-Quiz-170-Maths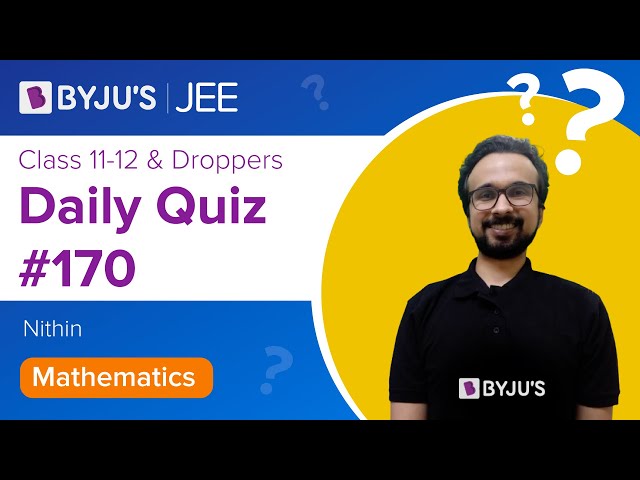 Daily-Quiz-169-Chemistry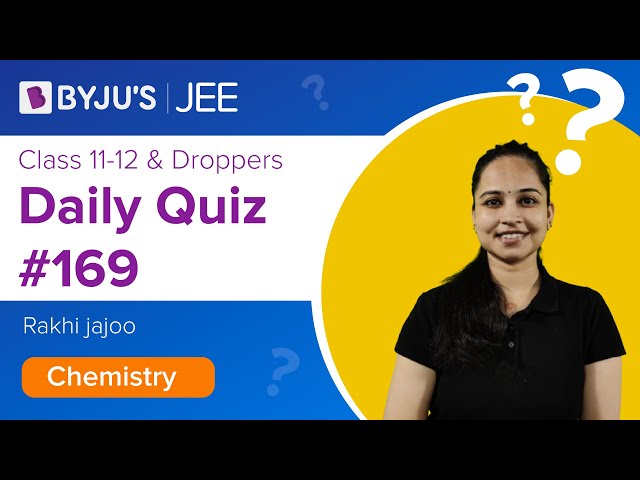 Daily-Quiz-168-Physics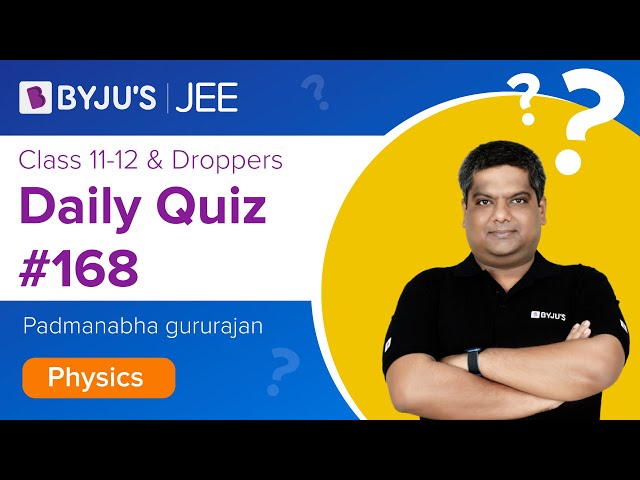 Daily-Quiz-167-Maths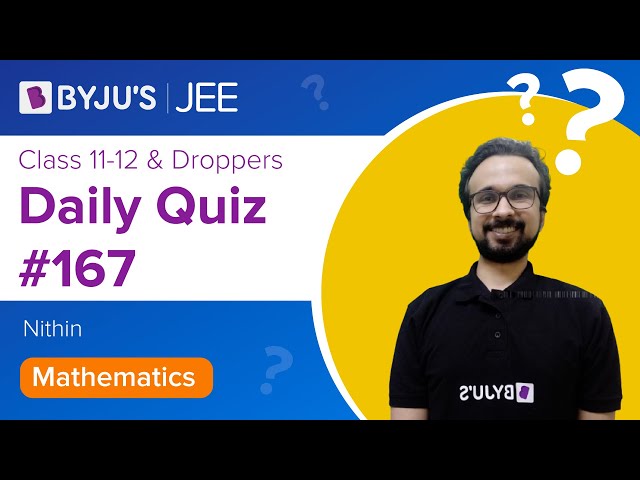 Daily-Quiz-166-Chemistry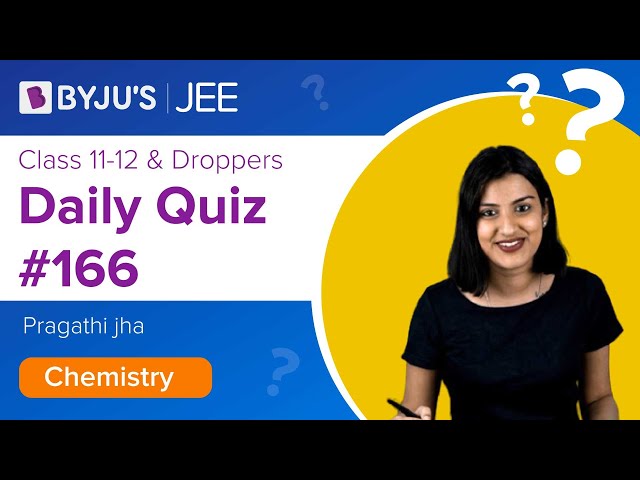 Daily-Quiz-165-Physics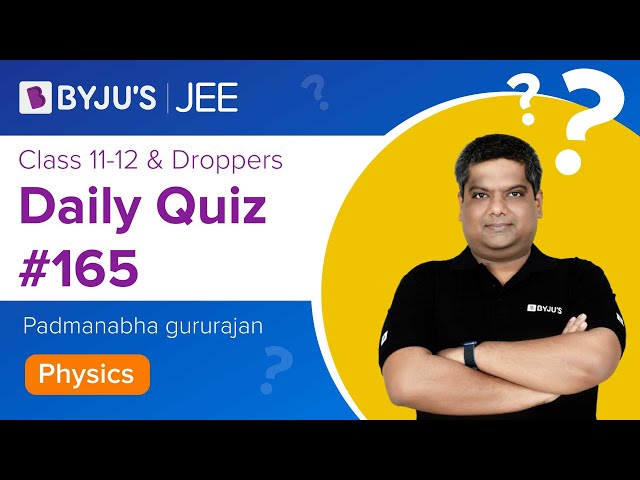 Daily-Quiz-164-Maths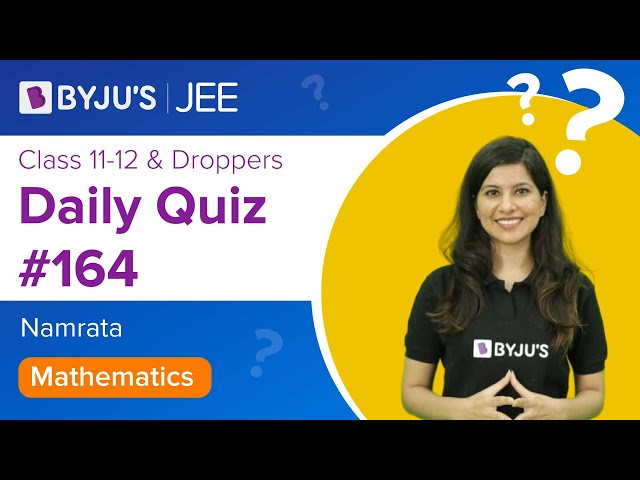 Daily-Quiz-163-Chemistry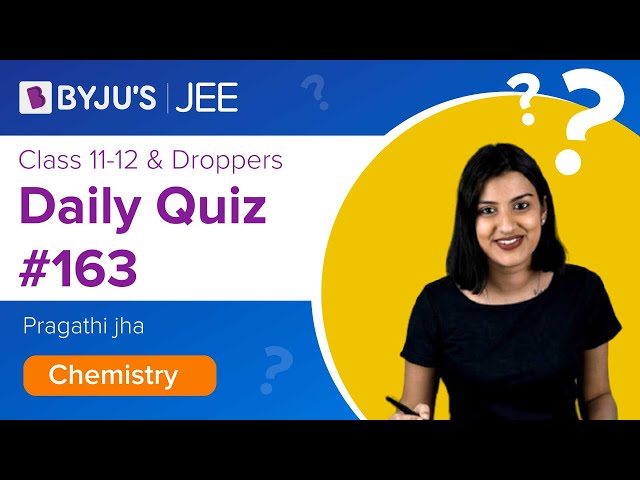 Daily-Quiz-162-Physics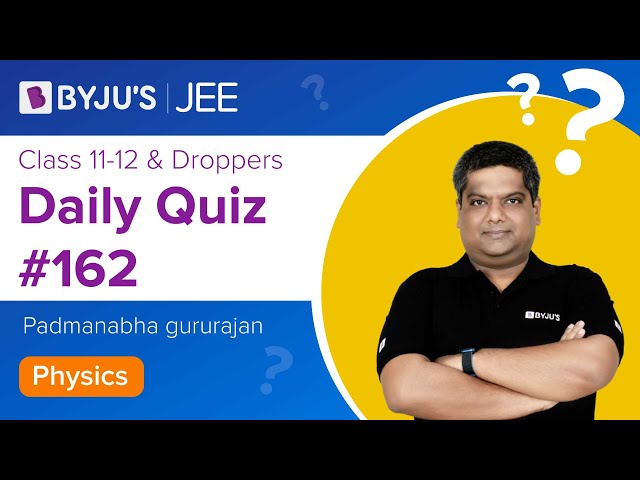 Daily-Quiz-161-Maths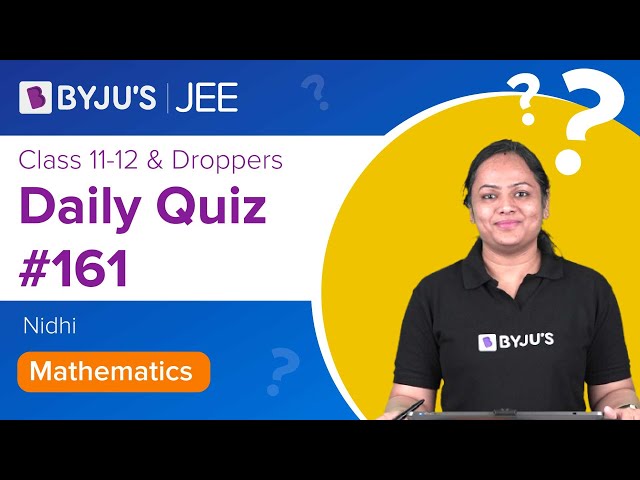 Daily-Quiz-160-Chemistry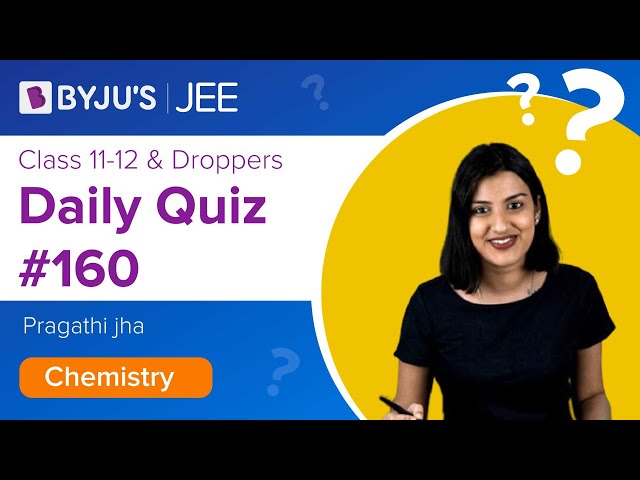 Daily-Quiz-159-Physics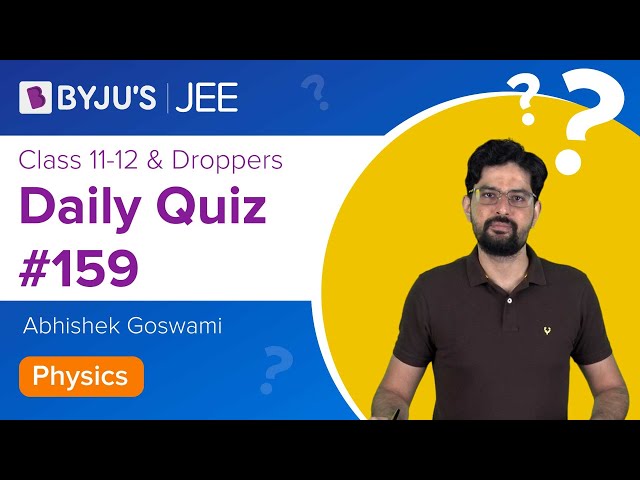 Daily-Quiz-158-Maths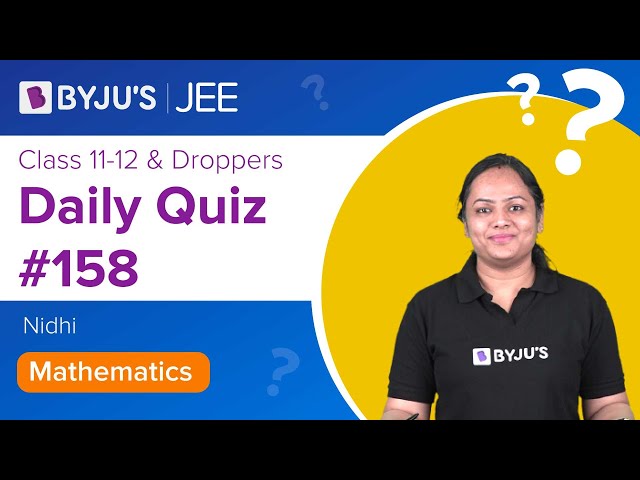 Daily-Quiz-157-Chemistry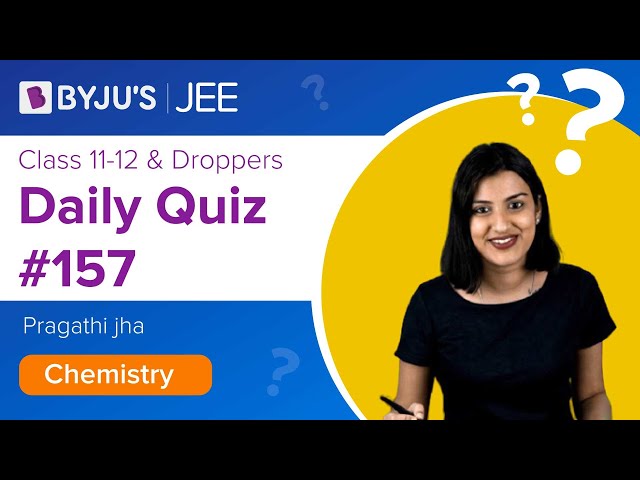 Daily-Quiz-156-Physics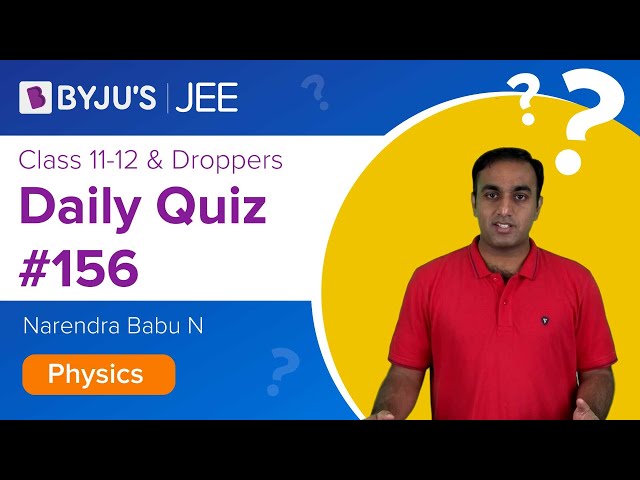 Daily-Quiz-155-Maths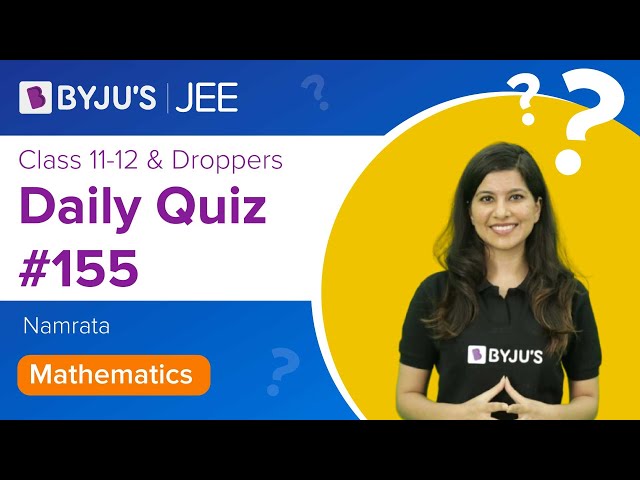 Daily-Quiz-154-Chemistry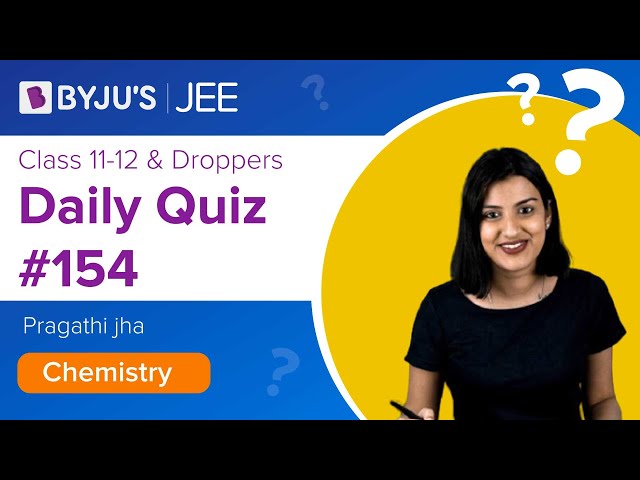 Daily-Quiz-153-Physics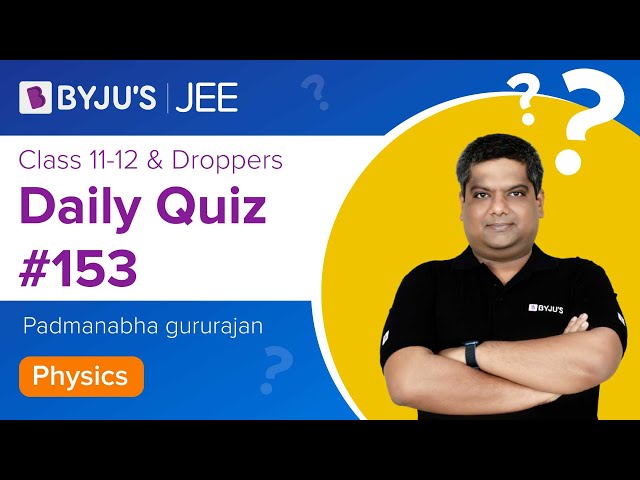 Daily-Quiz-152-Maths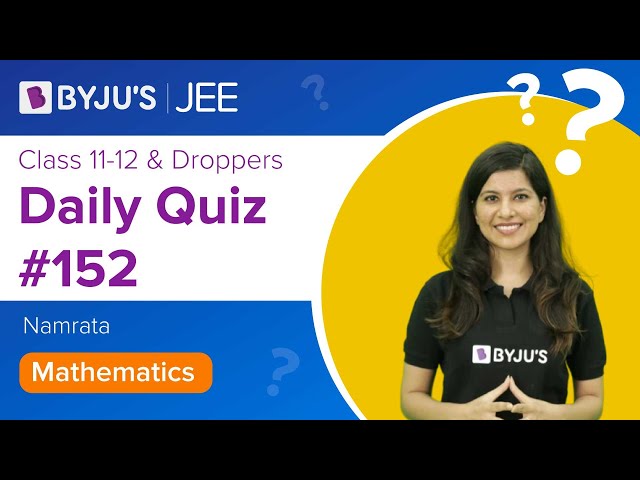 Daily-Quiz-151-Chemistry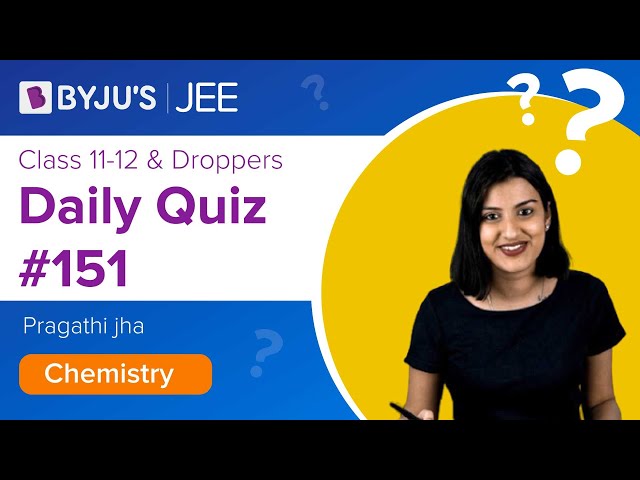 Daily-Quiz-150-Physics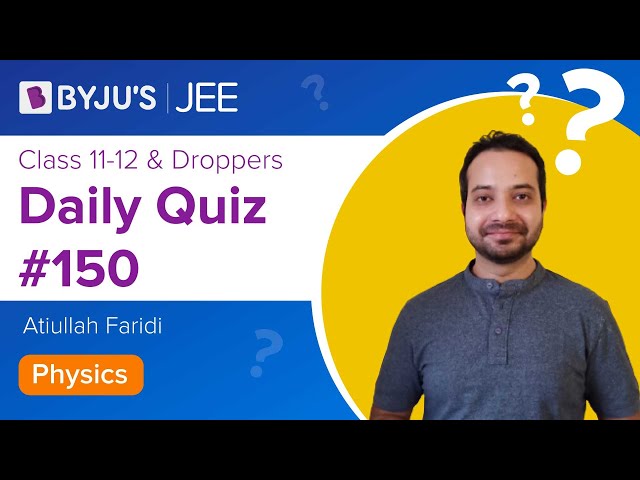 Daily-Quiz-149-Maths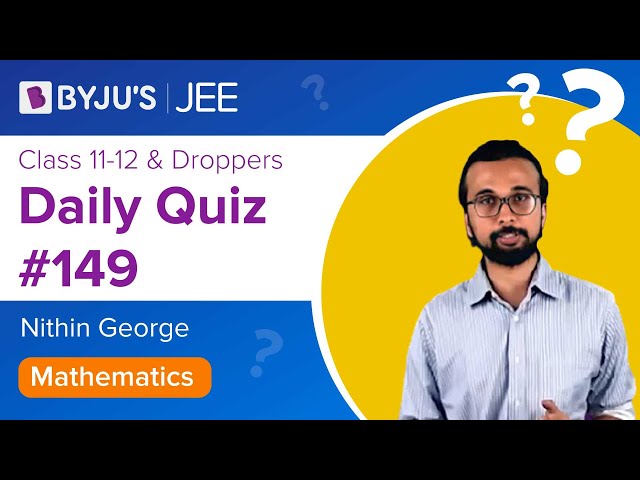 Daily-Quiz-148-Chemistry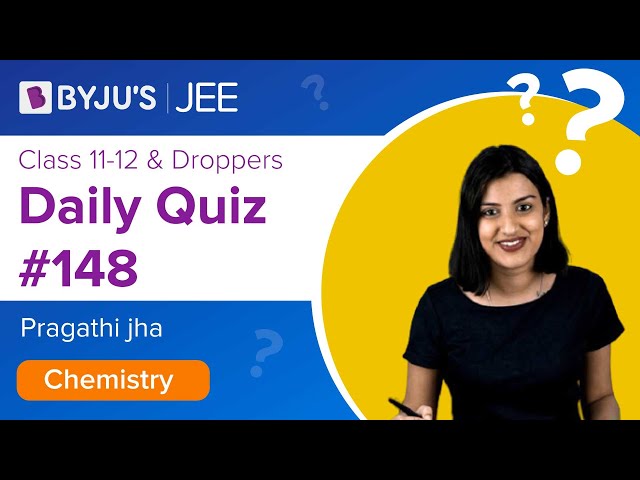 Daily-Quiz-147-Physics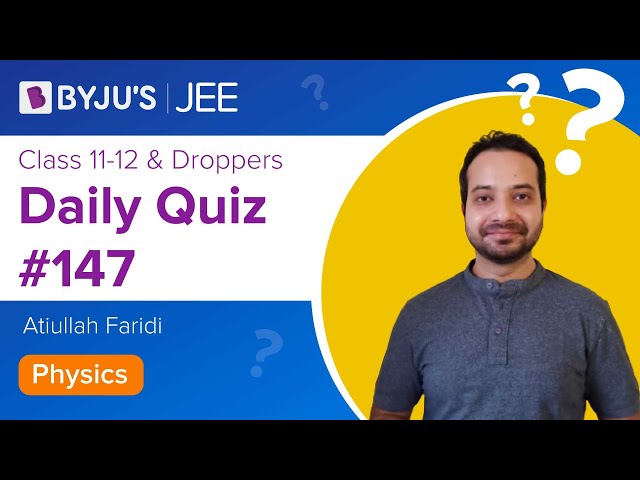 Daily-Quiz-146-Maths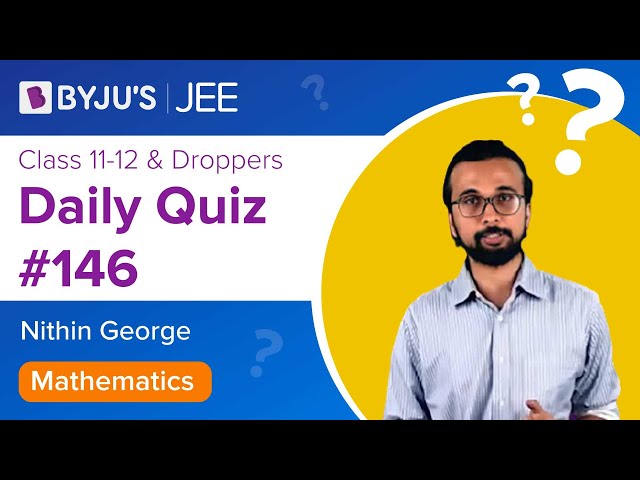 Daily-Quiz-145-Chemistry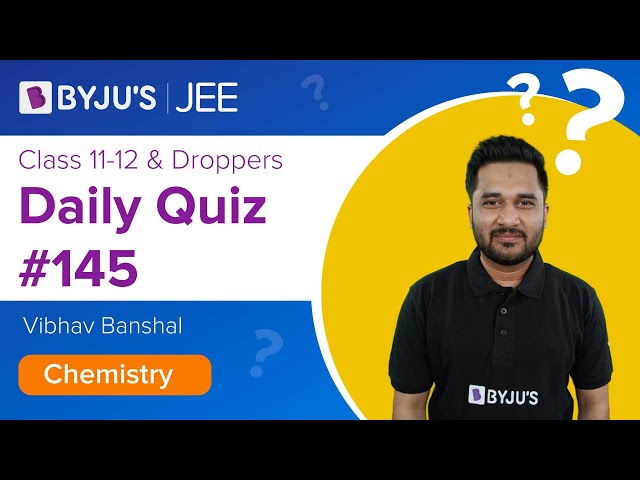 Daily-Quiz-144-Physics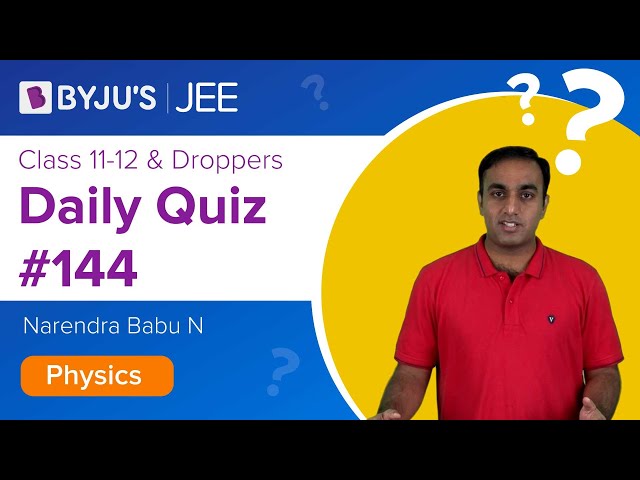 Daily-Quiz-143-Maths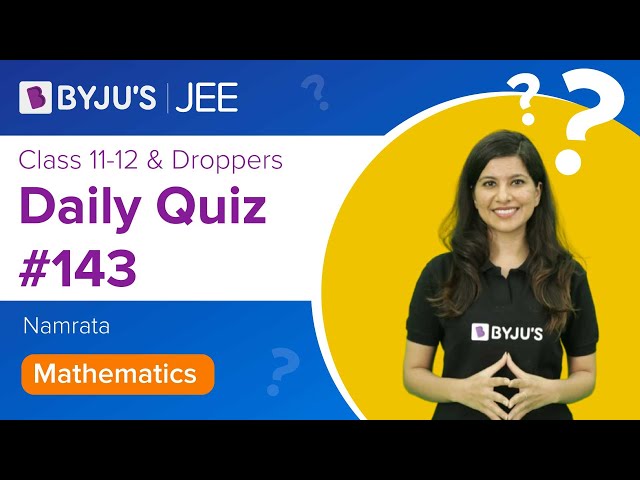 Daily-Quiz-142-Chemistry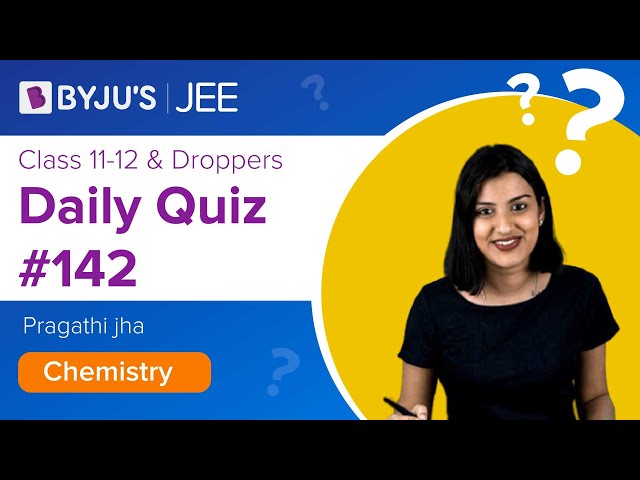 Daily-Quiz-141-Physics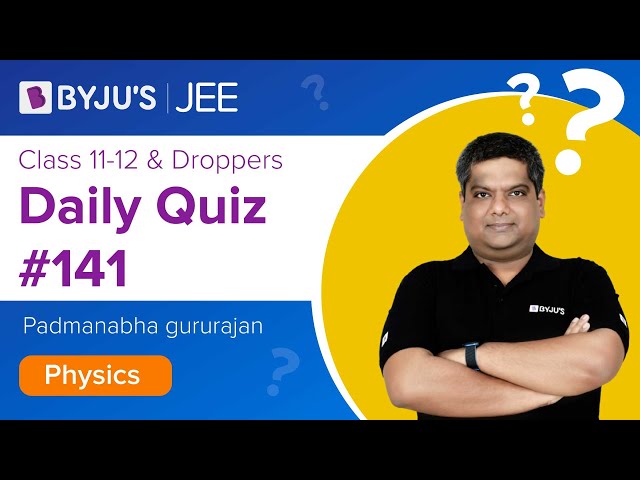 Daily-Quiz-140-Maths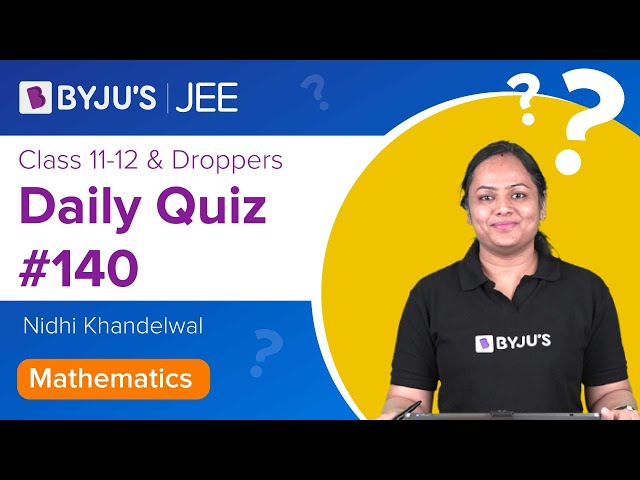 Daily-Quiz-139-Chemistry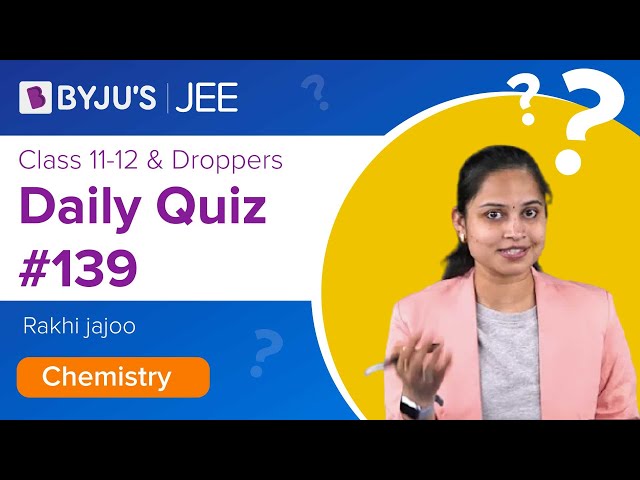 Daily-Quiz-138-Physics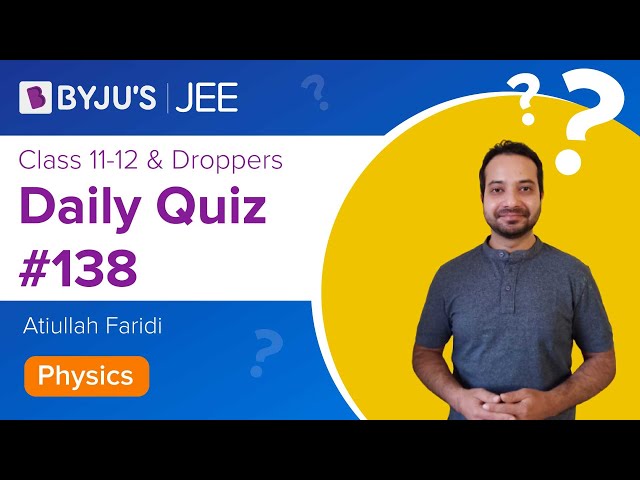 Daily-Quiz-137-Maths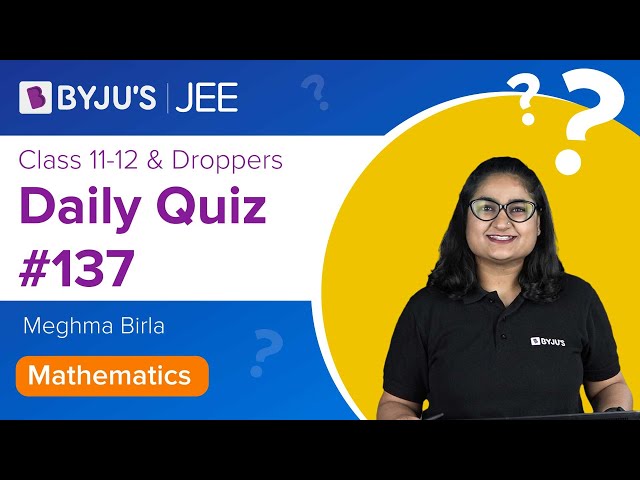 Daily-Quiz-136-Chemistry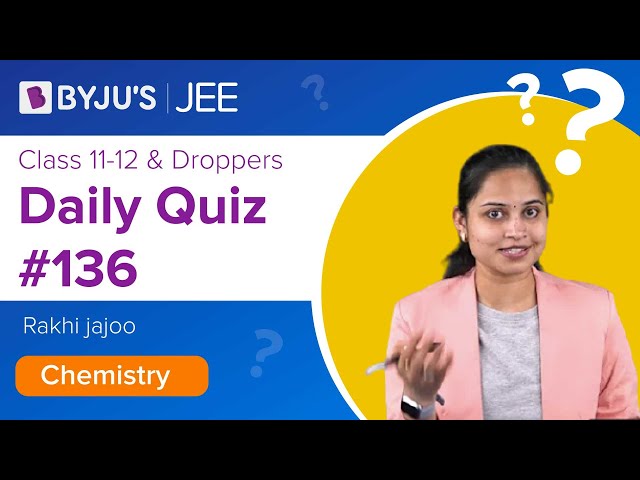 Daily-Quiz-135-Physics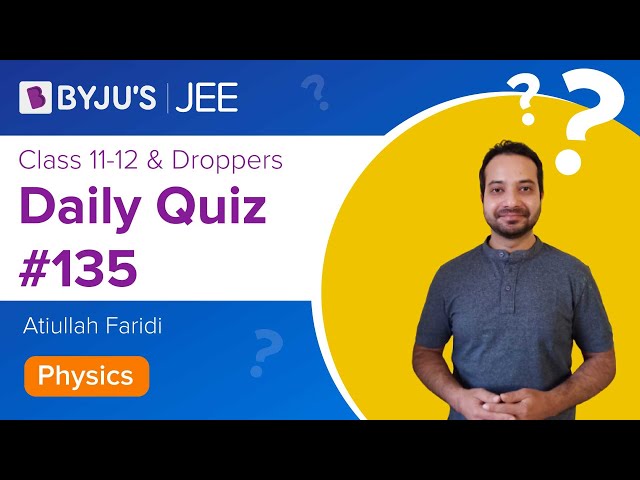 Daily-Quiz-134-Maths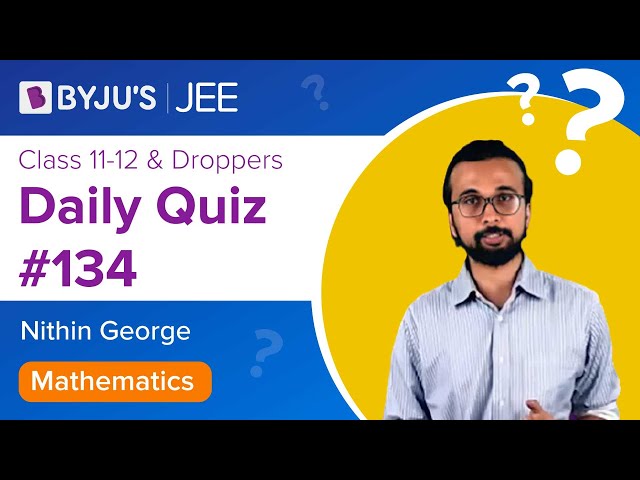 Daily-Quiz-133-Chemistry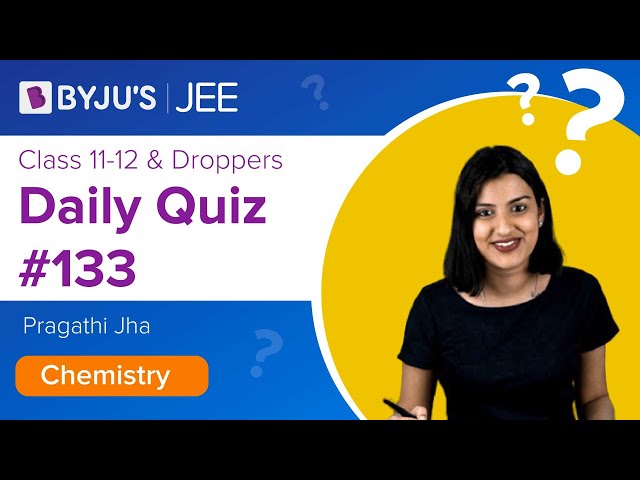 Daily-Quiz-132-Physics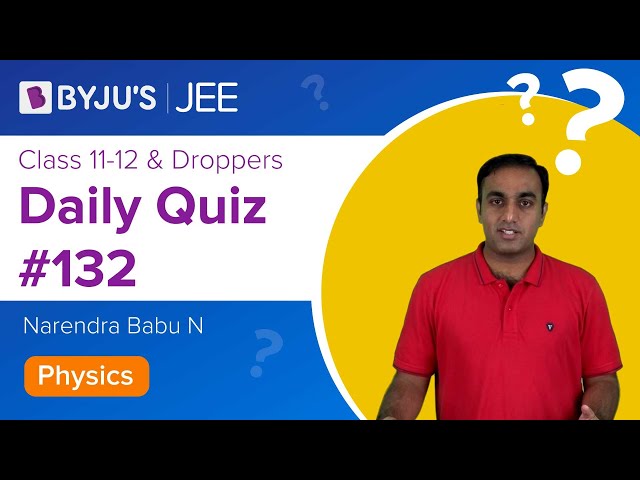 Daily-Quiz-131-Maths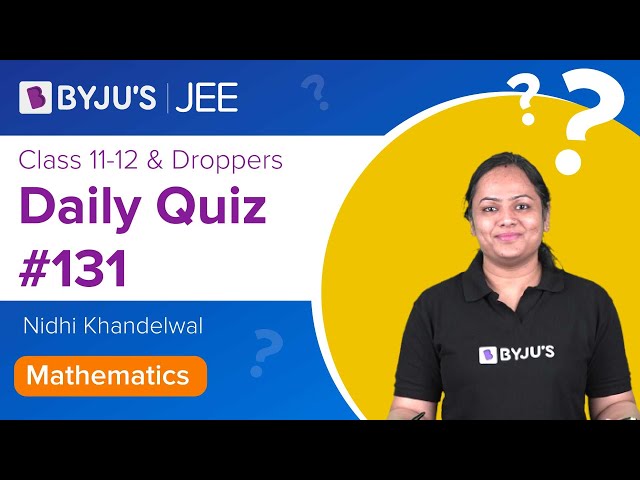 Daily-Quiz-130-Chemistry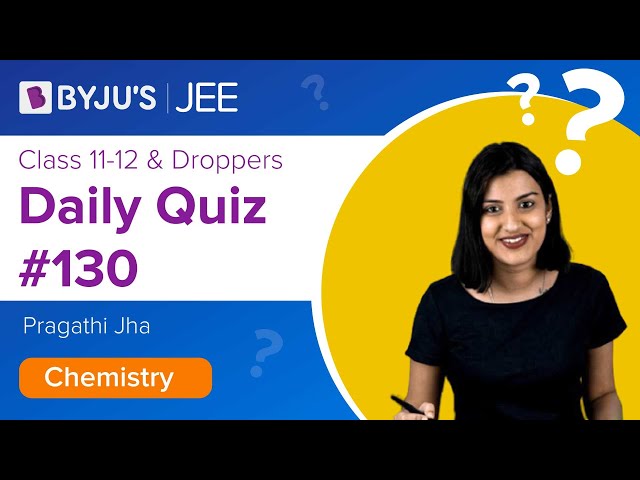 Daily-Quiz-129-Physics
Daily-Quiz-128-Maths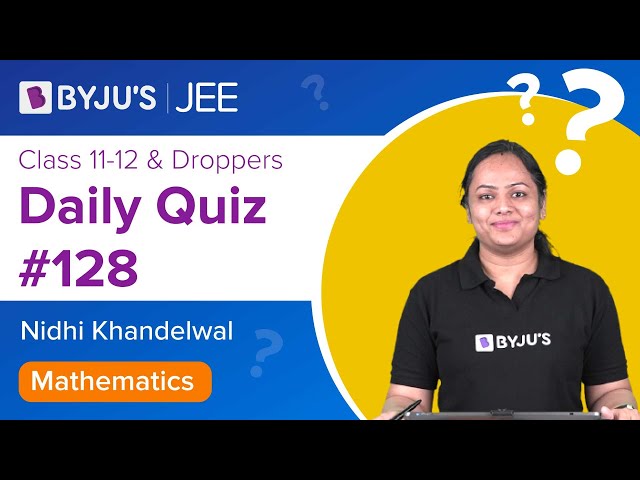 Daily-Quiz-127-Chemistry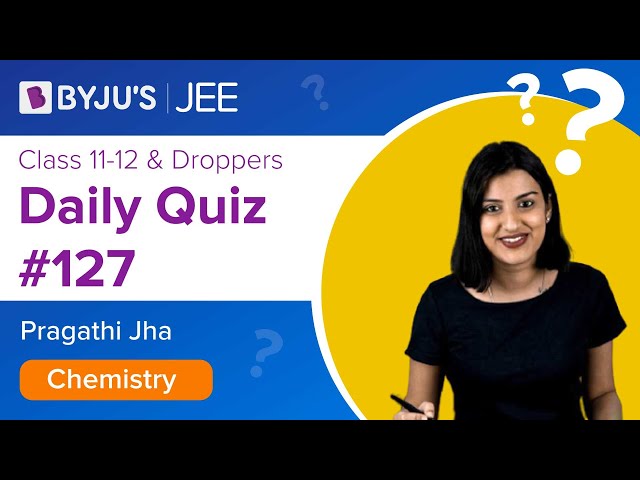 Daily-Quiz-126-Physics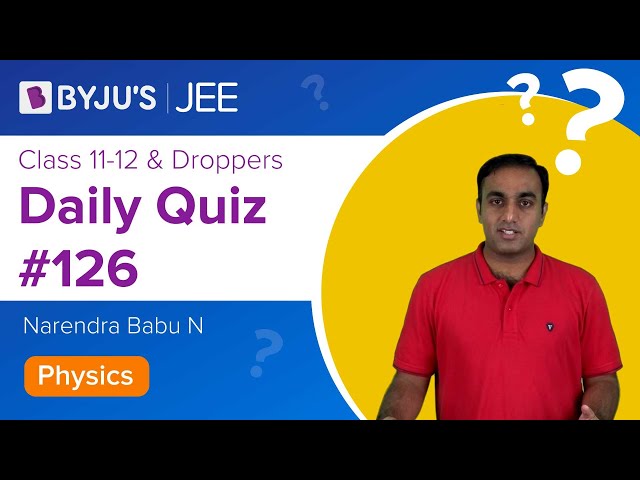 Daily-Quiz-125-Maths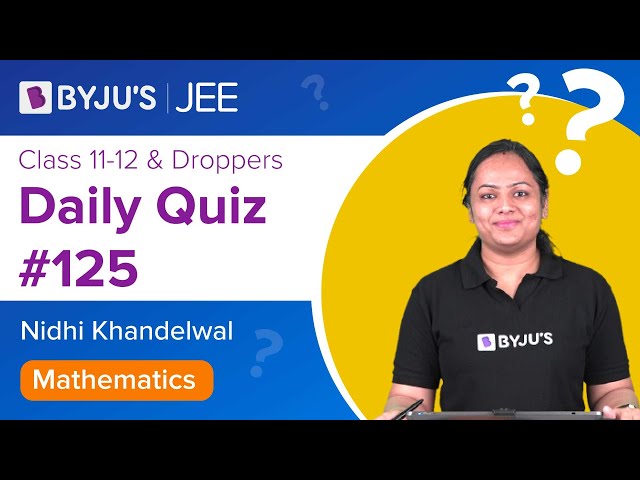 Daily-Quiz-124-Chemistry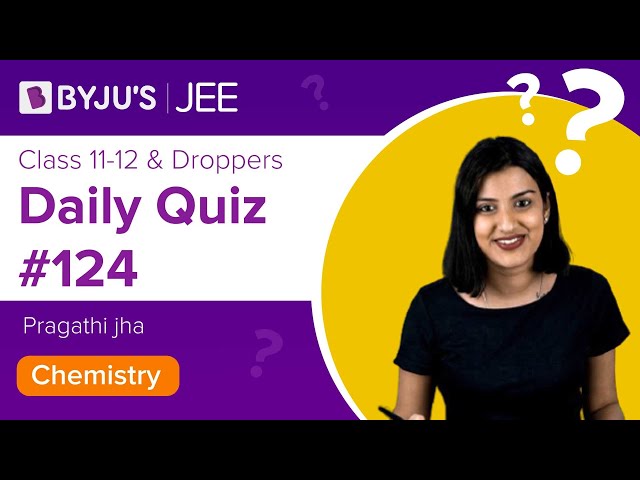 Daily-Quiz-123-Physics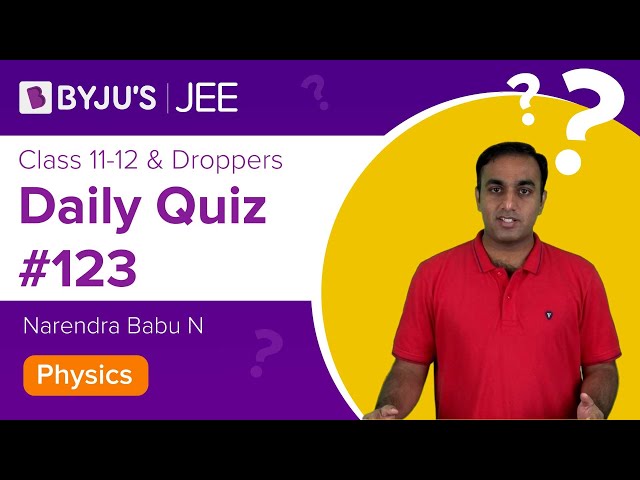 Daily-Quiz-122-Maths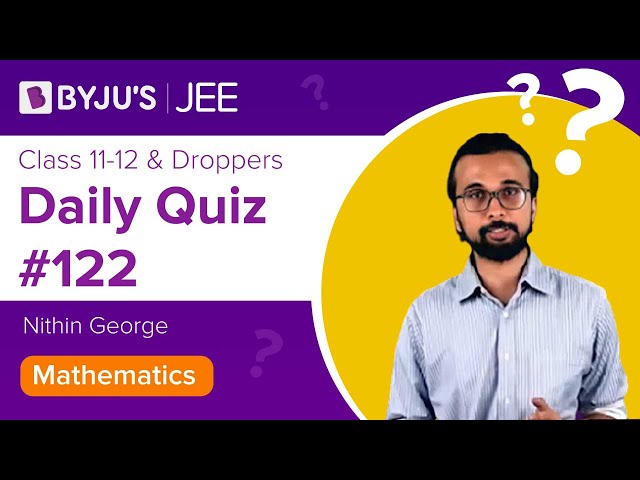 Daily-Quiz-121-Chemistry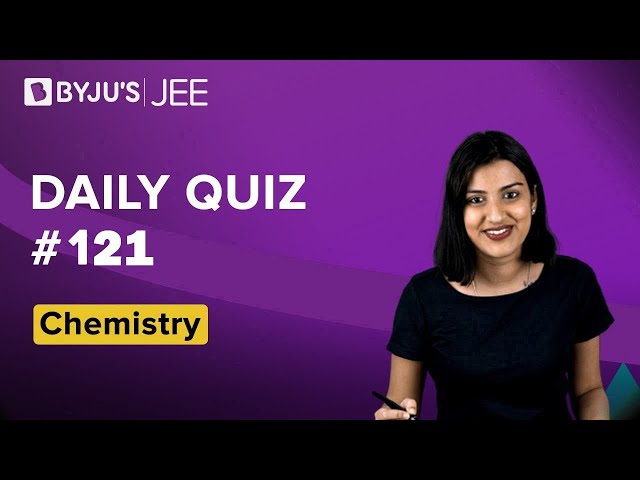 Daily-Quiz-120-Physics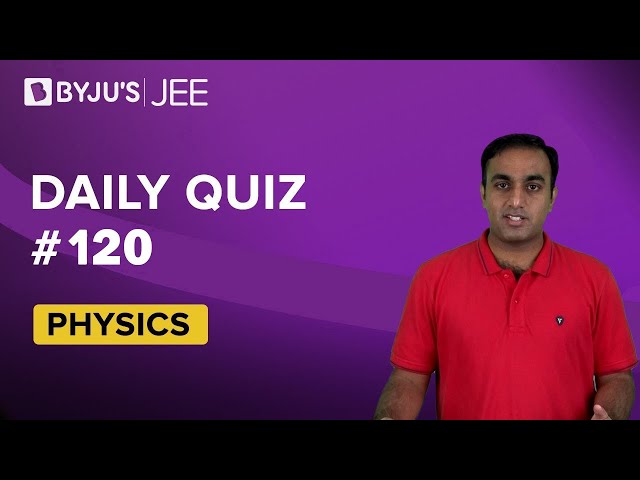 Daily-Quiz-119-Maths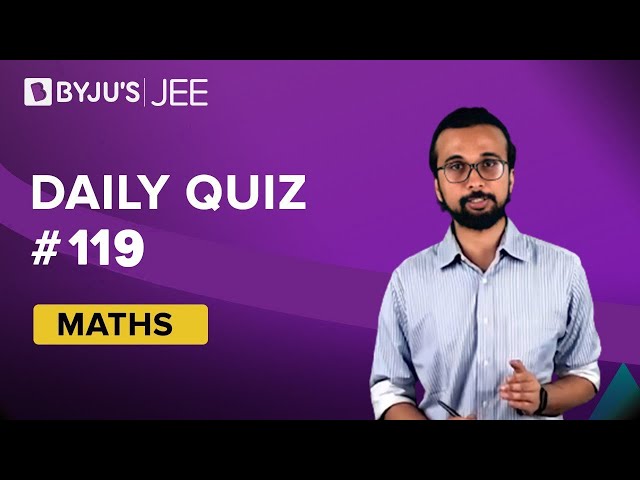 Daily-Quiz-118-Chemistry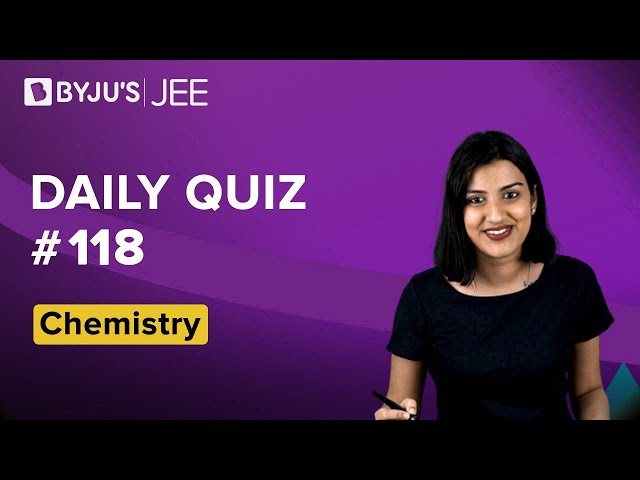 Daily-Quiz-117-Physics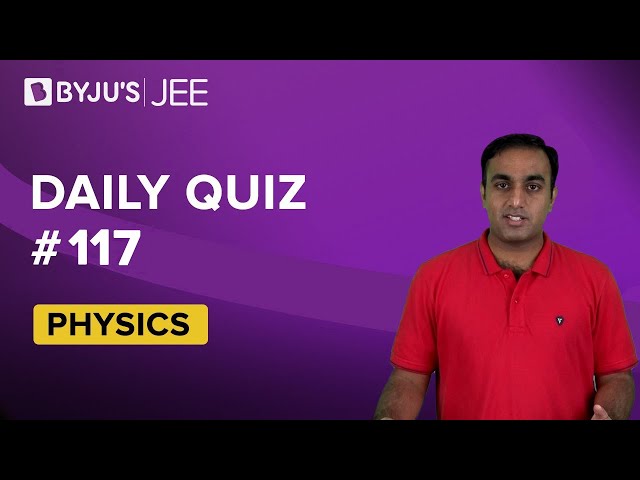 Daily-Quiz-116-Maths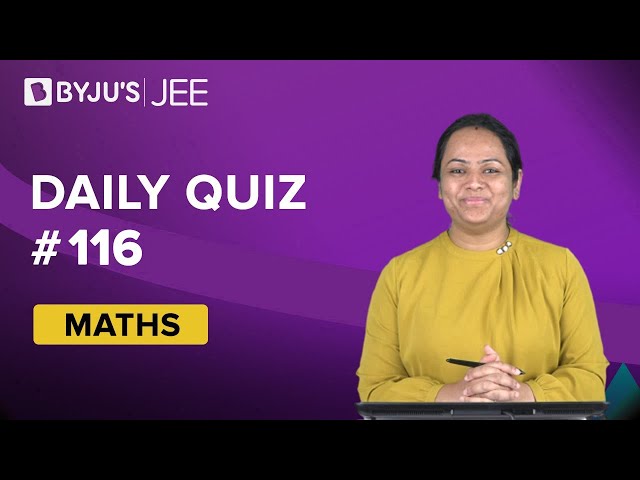 Daily-Quiz-115-Chemistry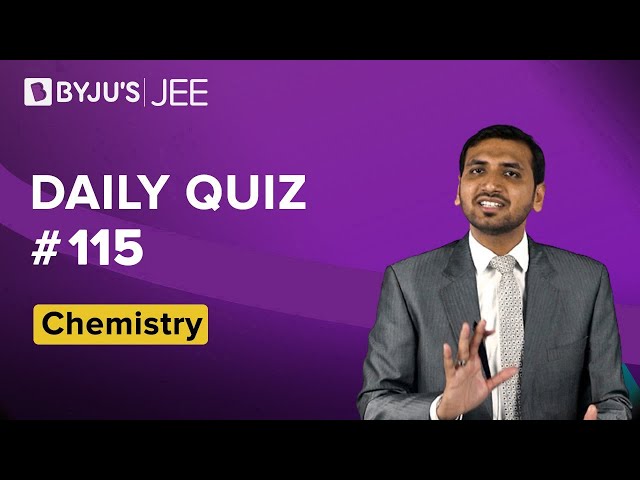 Daily-Quiz-114-Physics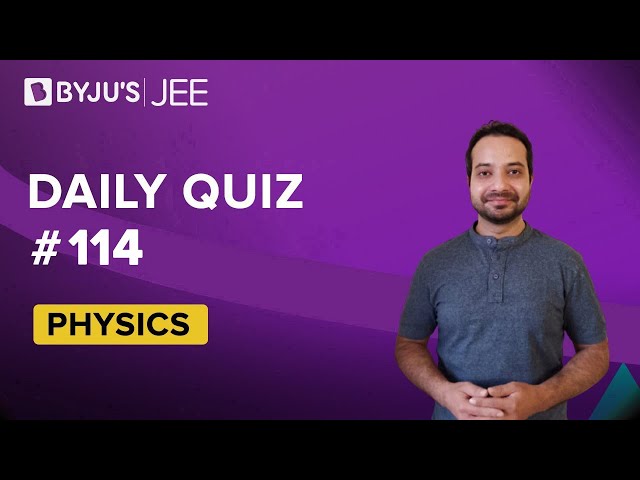 Daily-Quiz-113-Maths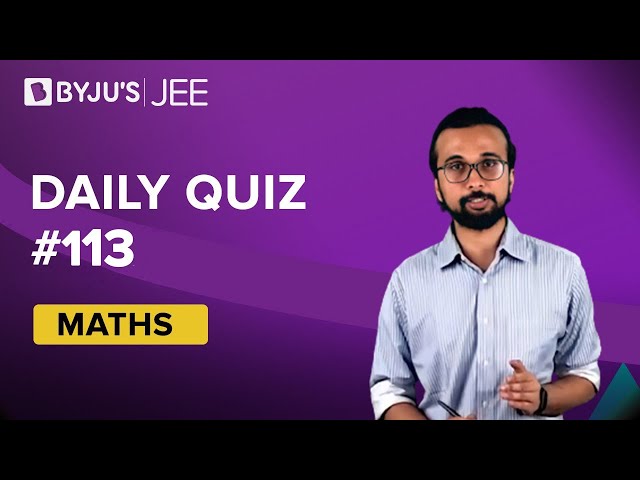 Daily-Quiz-112-Chemistry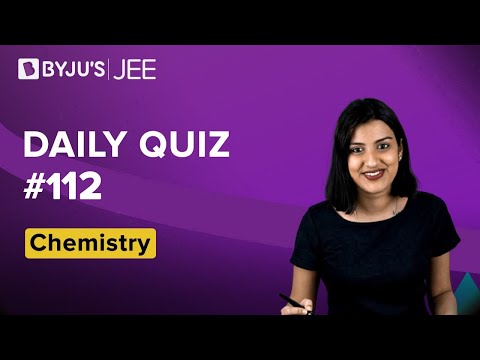 Daily-Quiz-111-Physics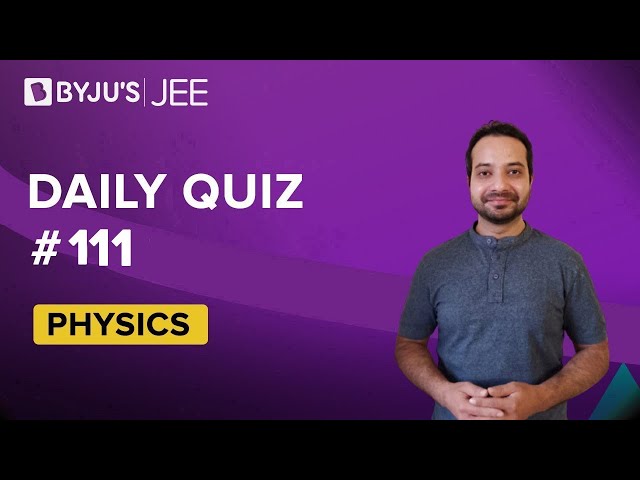 Daily-Quiz-110-Maths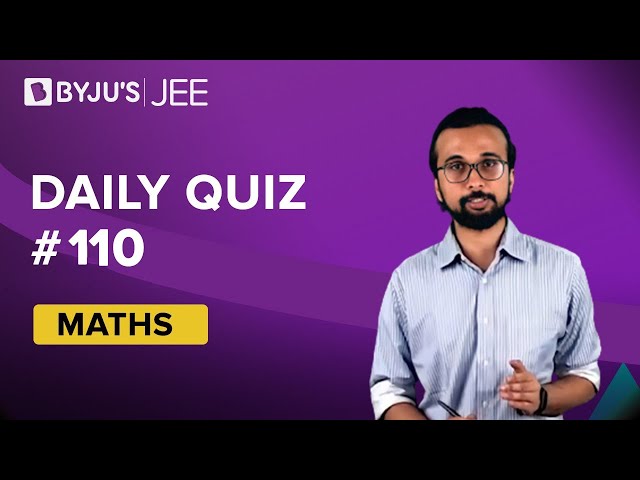 Daily-Quiz-109-Chemistry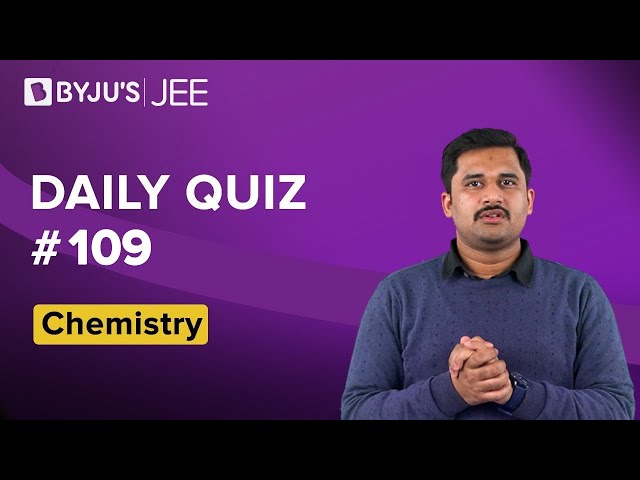 Daily-Quiz-108-Physics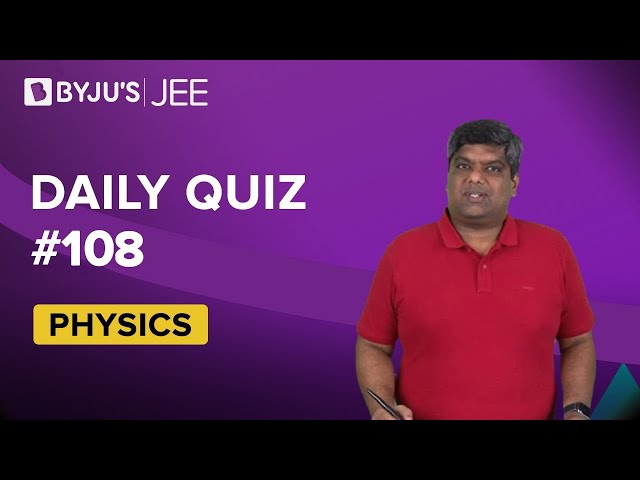 Daily-Quiz-107-Maths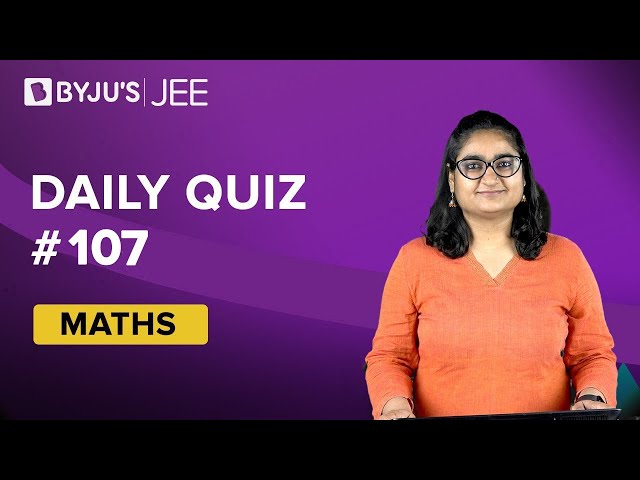 Daily-Quiz-106-Chemistry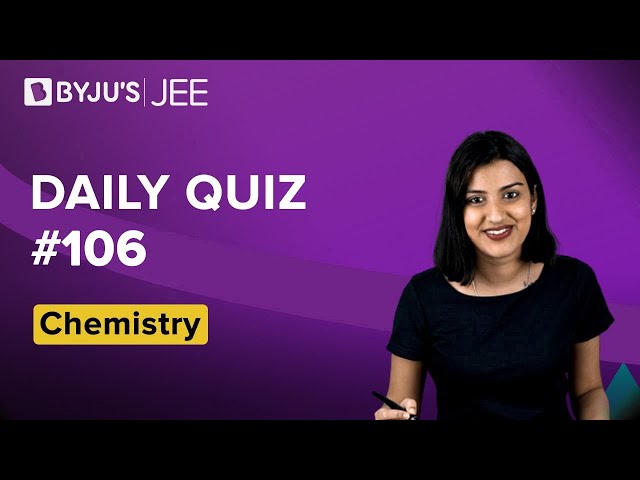 Daily-Quiz-105-Physics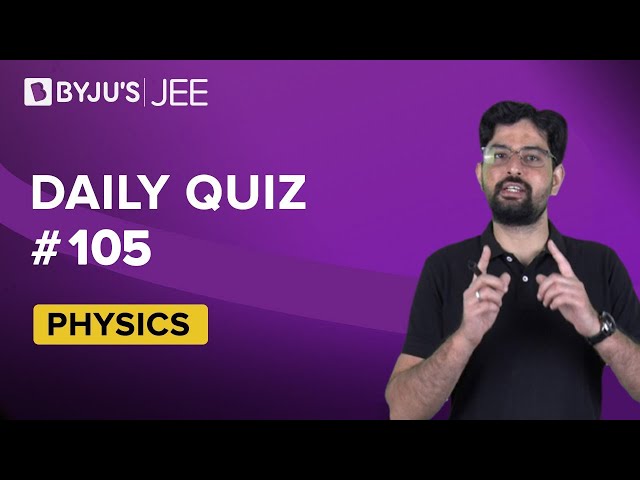 Daily-Quiz-104-Maths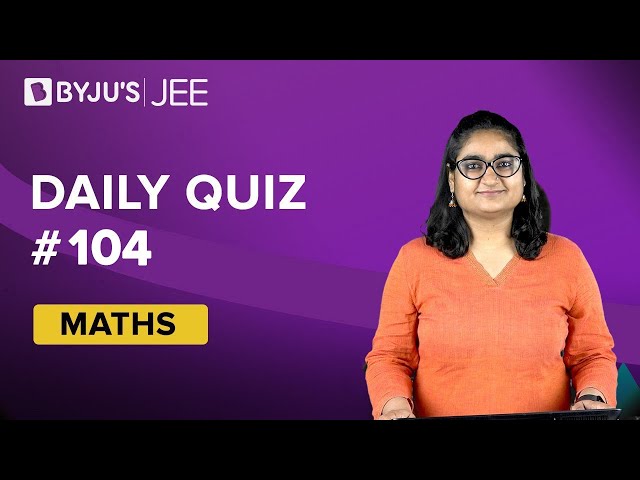 Daily-Quiz-103-Chemistry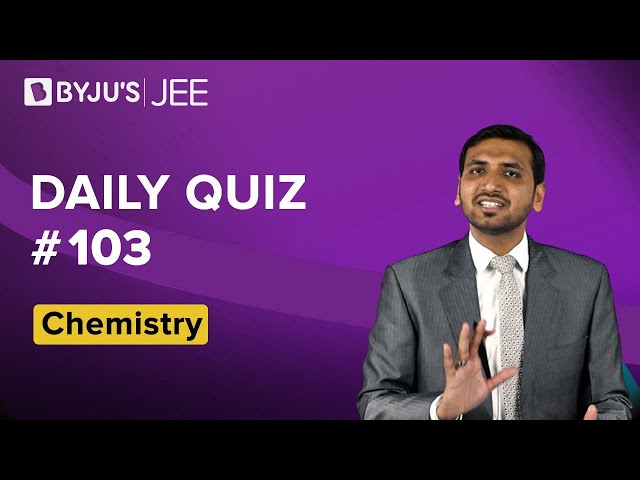 Daily-Quiz-102- Physics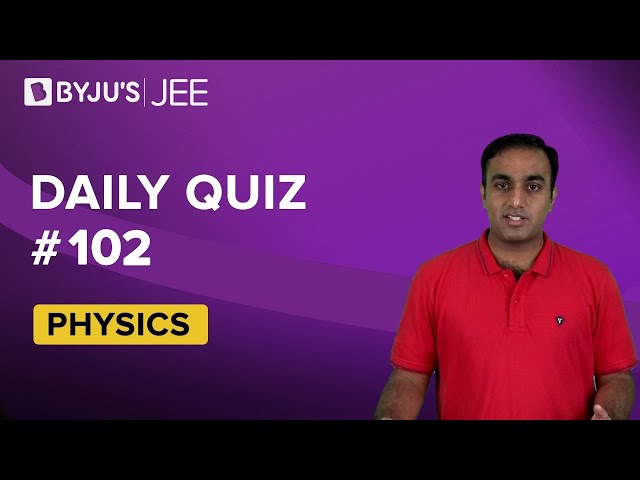 Daily-Quiz-101- Maths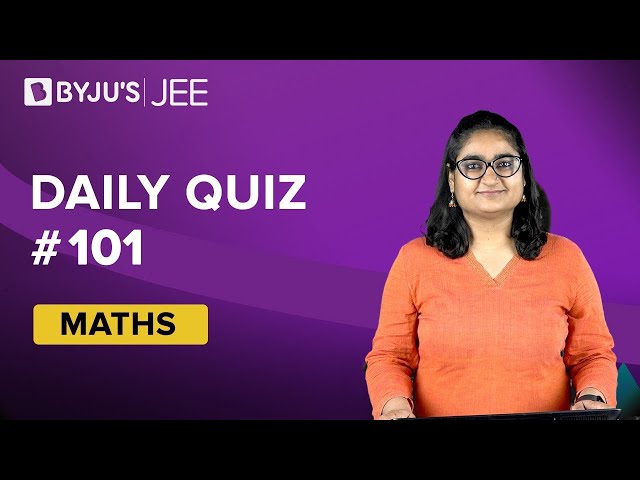 Daily-Quiz-100-Chemistry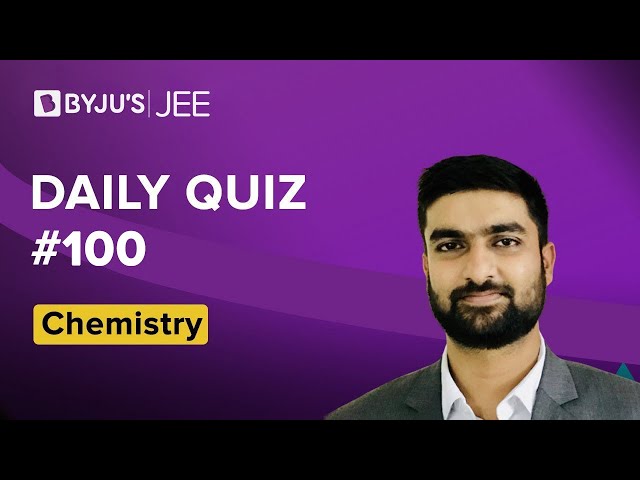 Daily-Quiz-99-Physics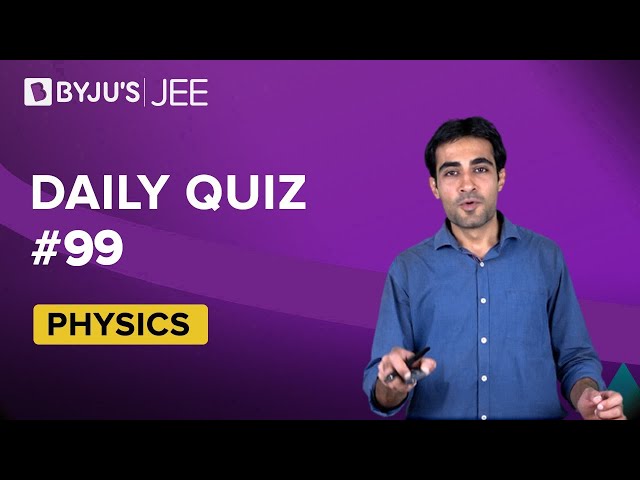 Daily-Quiz-98-Maths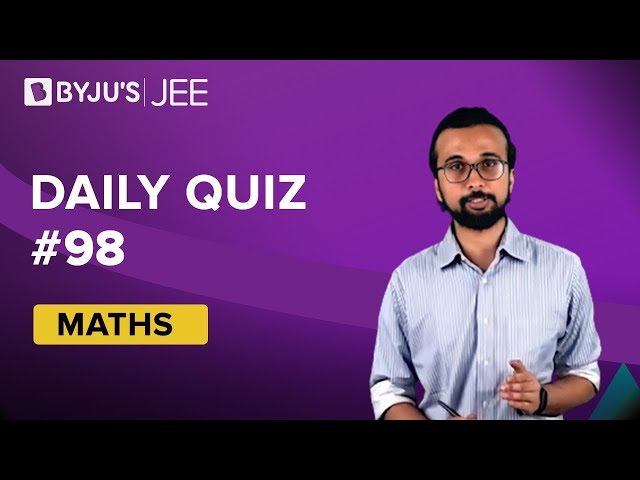 Daily-Quiz-97-Chemistry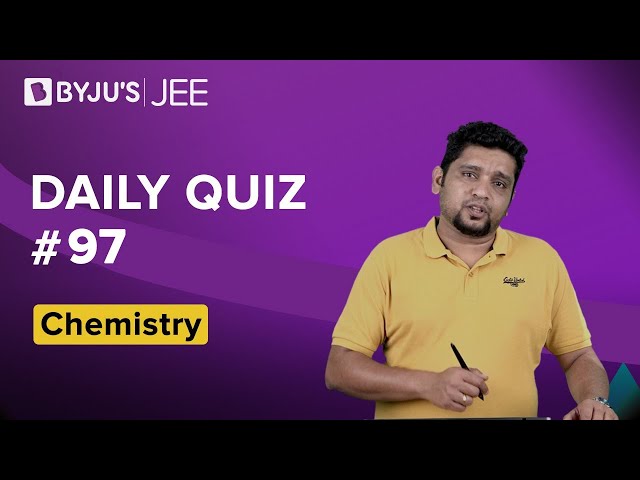 Daily-Quiz-96-Physics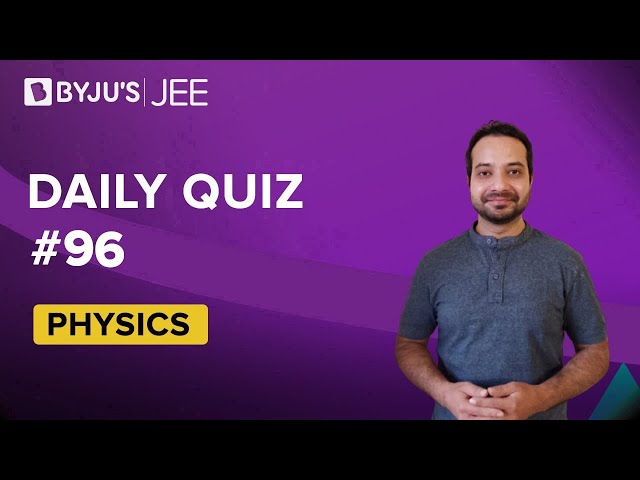 Daily-Quiz-95-Maths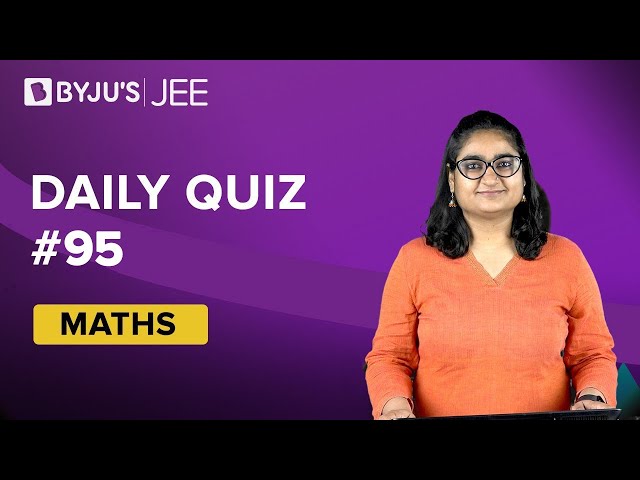 Daily-Quiz-94-Chemistry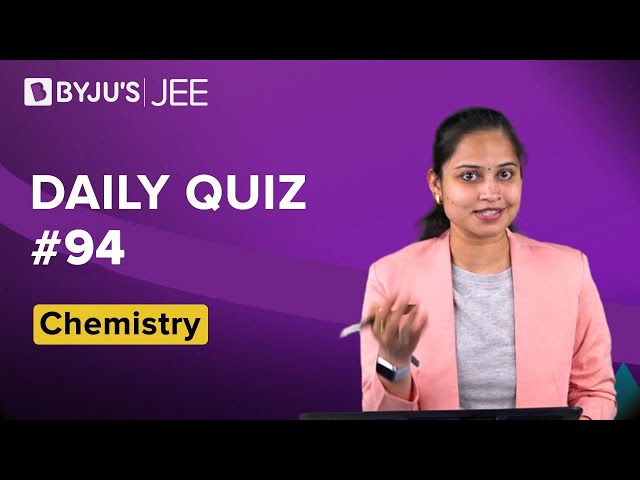 Daily-Quiz-93-Physics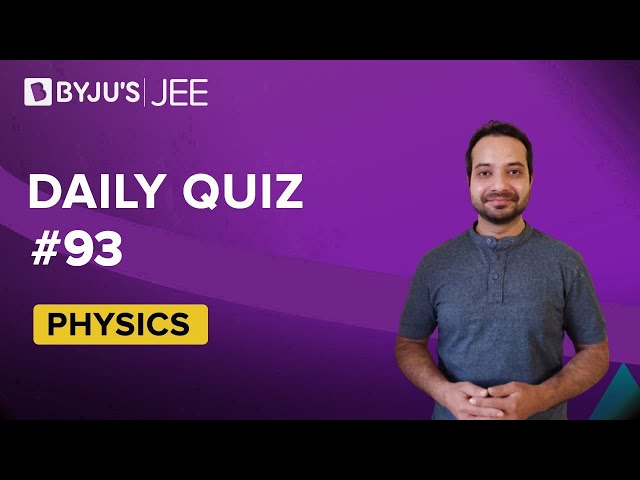 Daily-Quiz-92-Maths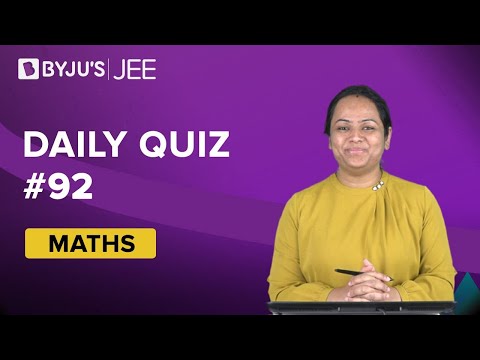 Daily-Quiz-91-Chemistry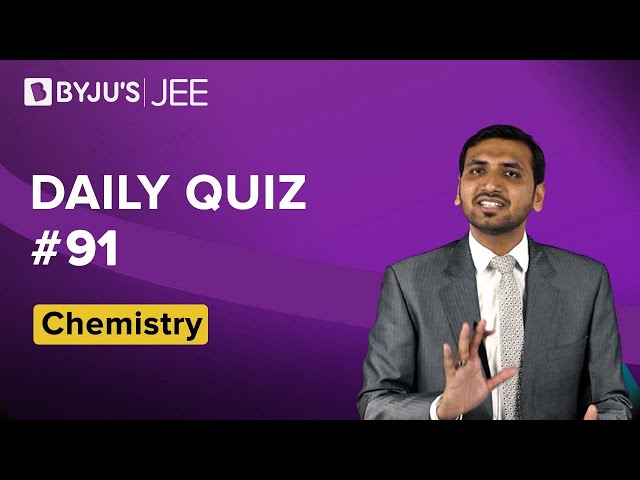 Daily-Quiz-90-Physics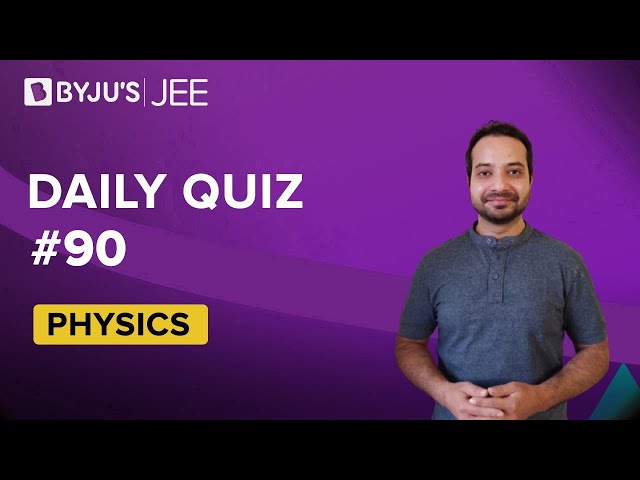 Daily-Quiz-89-Maths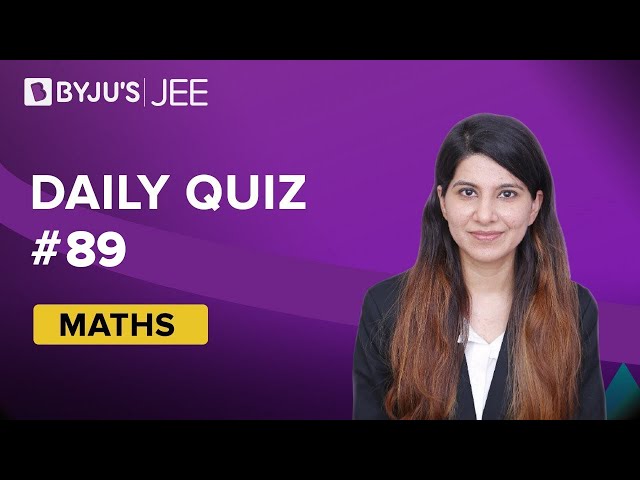 Daily-Quiz-88-Chemistry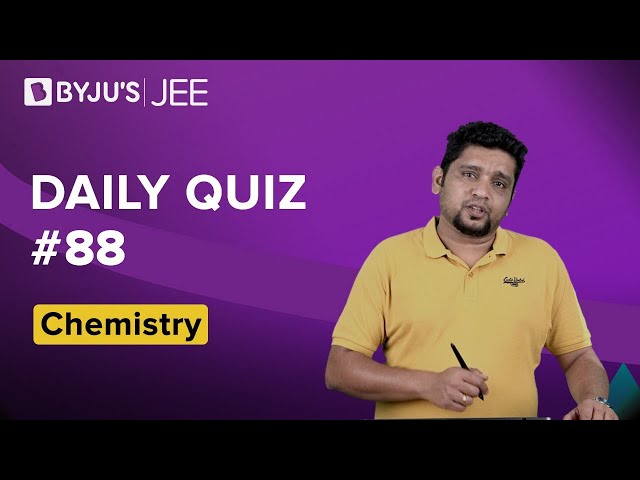 Daily-Quiz-87-Physics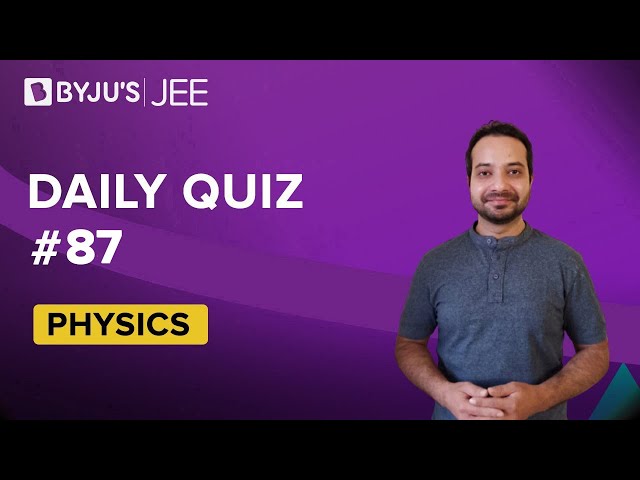 Daily-Quiz-86-Maths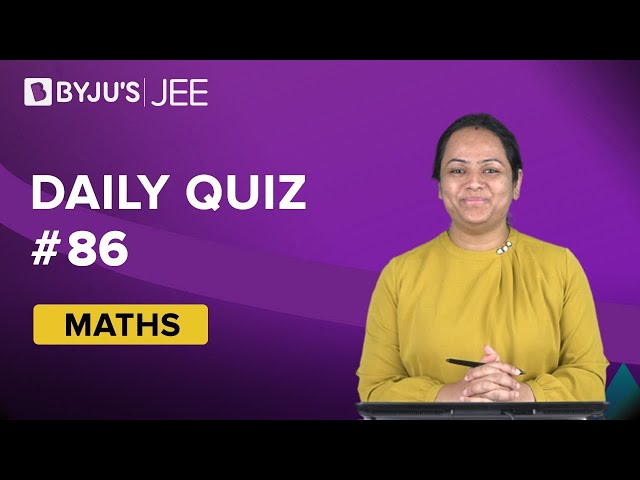 Daily-Quiz-85-Chemistry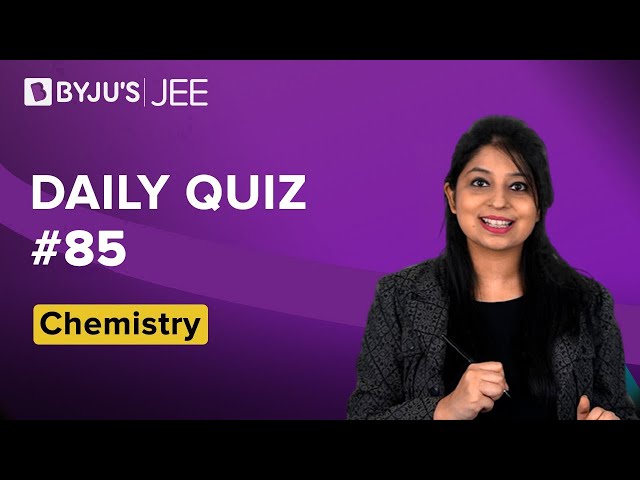 Daily-Quiz-84-Physics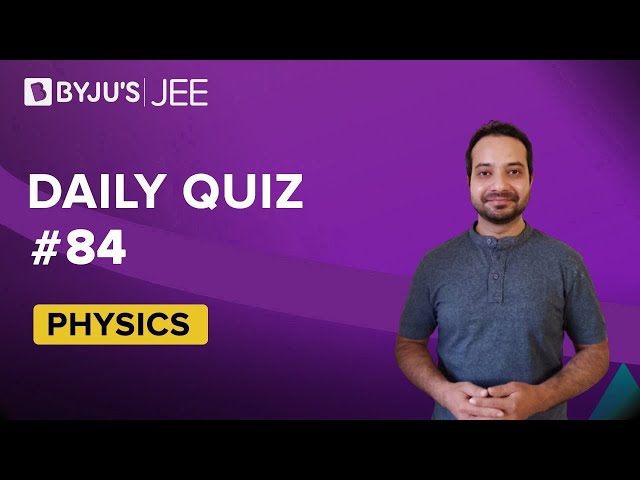 Daily-Quiz-83-Maths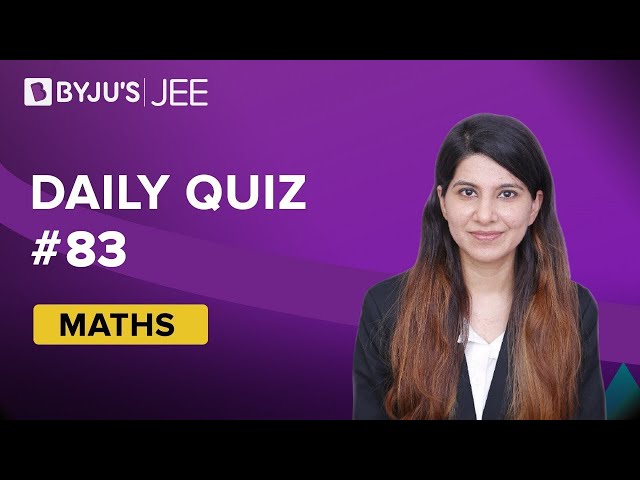 Daily-Quiz-82-Chemistry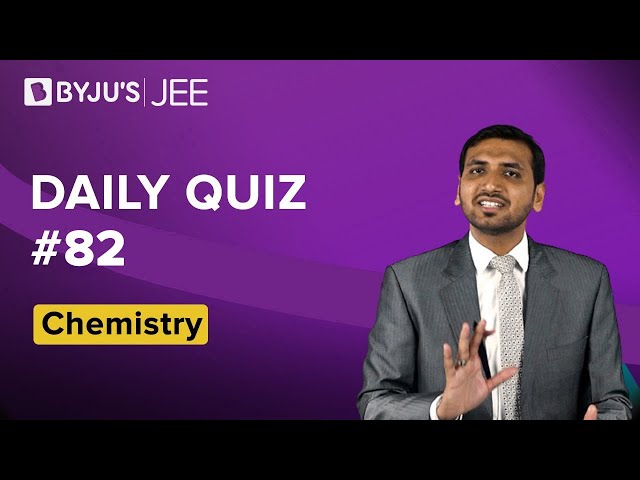 Daily-Quiz-81-Physics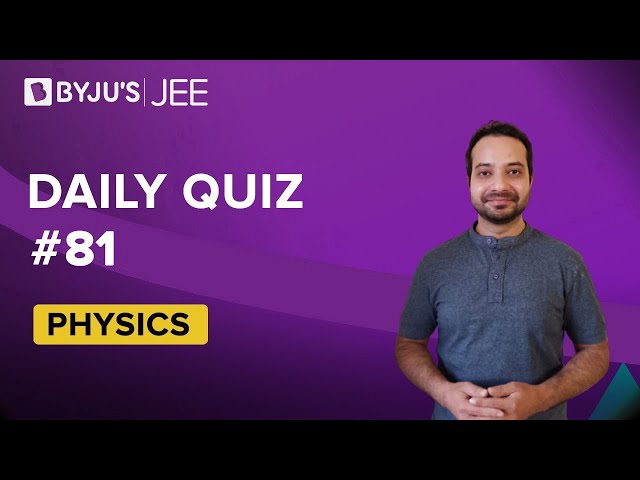 Daily-Quiz-80-Maths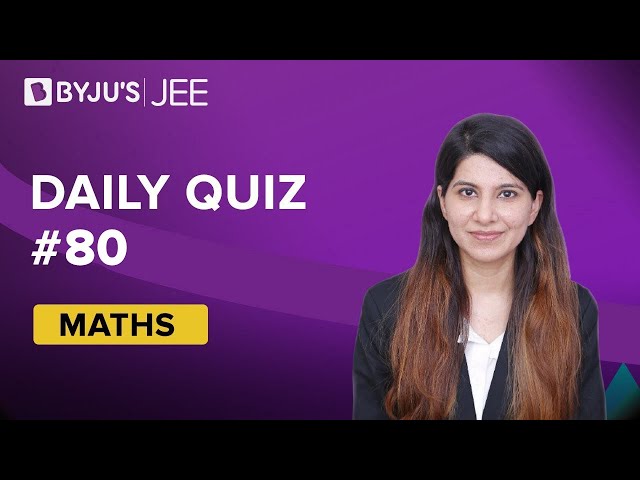 Daily-Quiz-79-Chemistry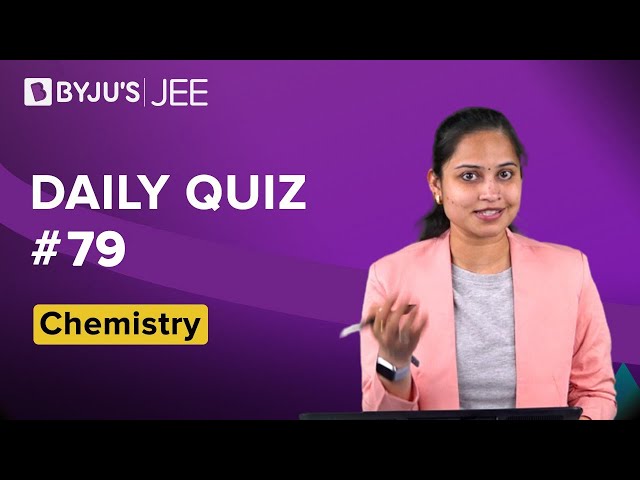 Daily-Quiz-78-Physics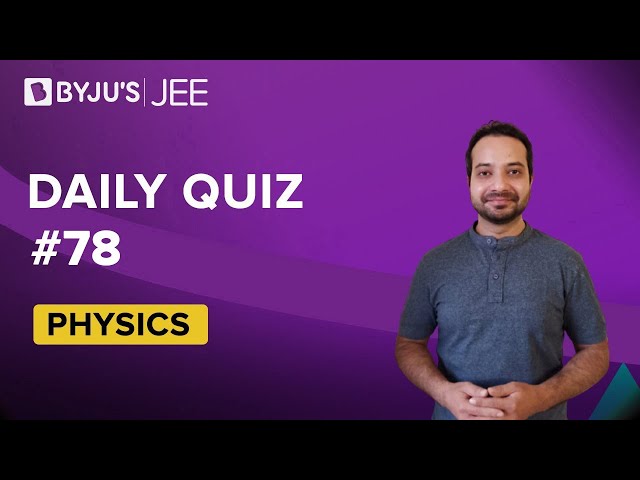 Daily-Quiz-77-Maths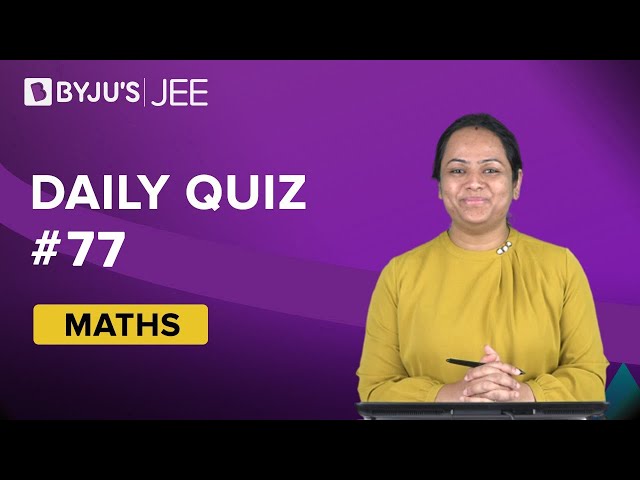 Daily-Quiz-76-Chemistry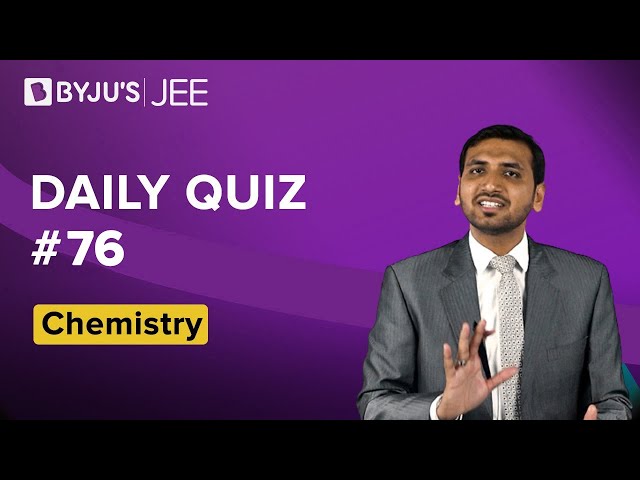 Daily-Quiz-75-Physics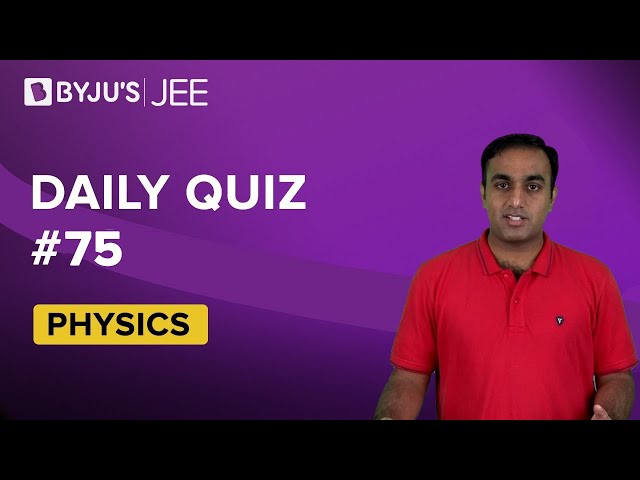 Daily-Quiz-74-Maths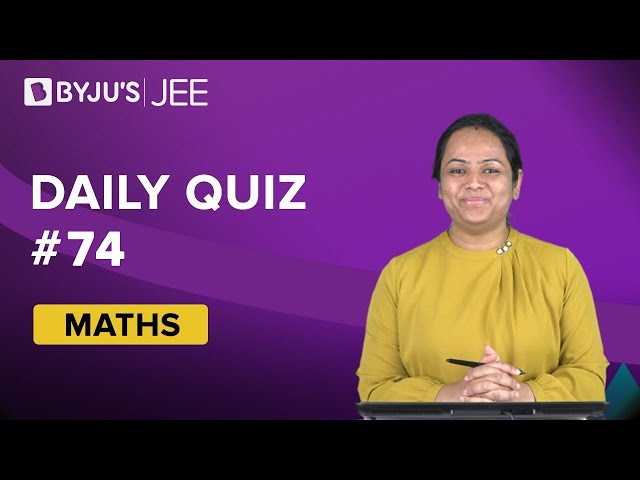 Daily-Quiz-73-Chemistry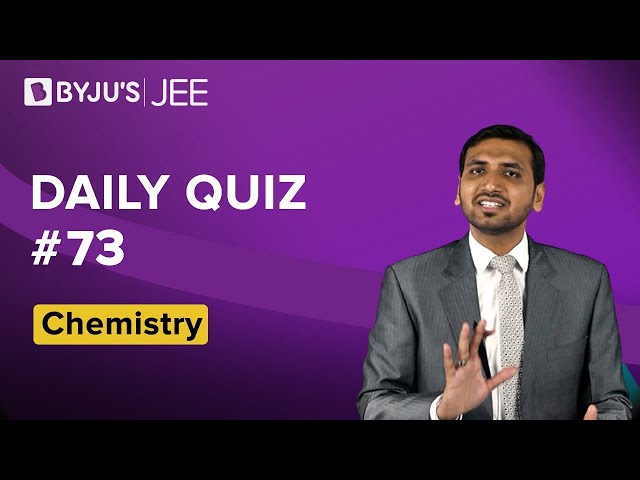 Daily-Quiz-72-Physics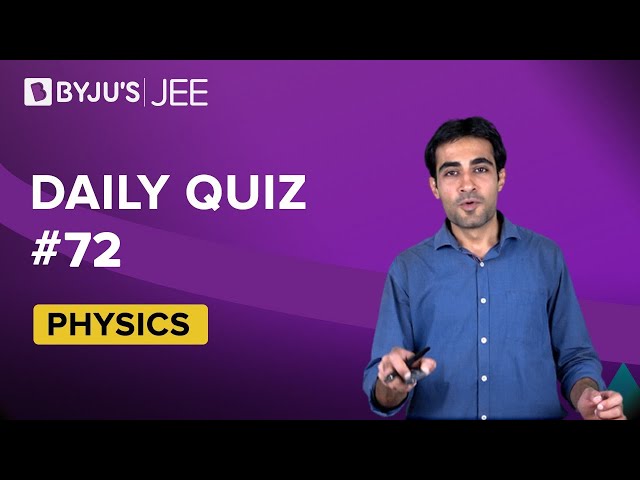 Daily-Quiz-71-Maths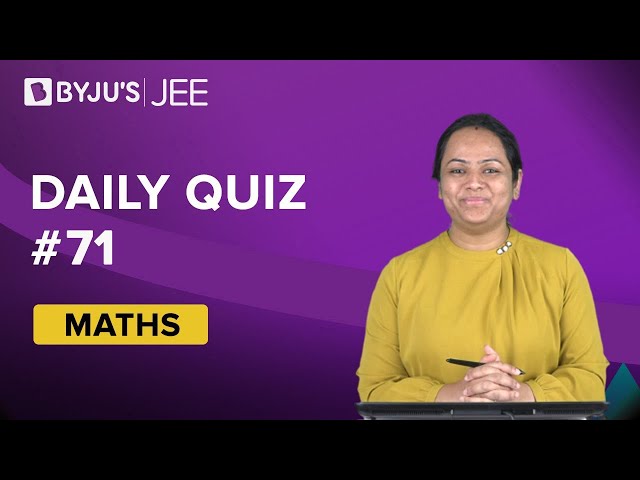 Daily-Quiz-70-Chemistry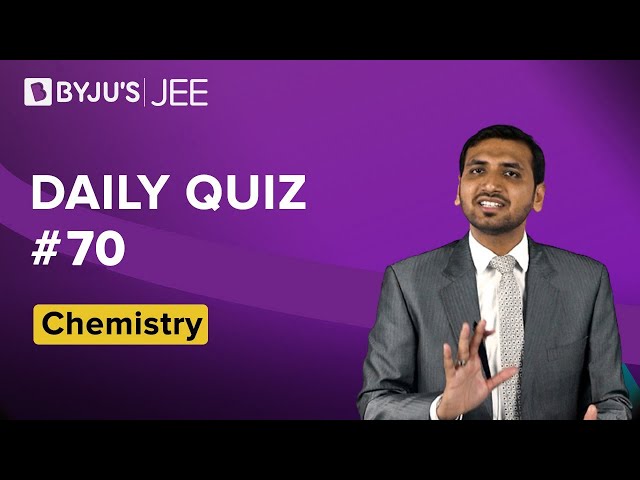 Daily-Quiz-69-Physics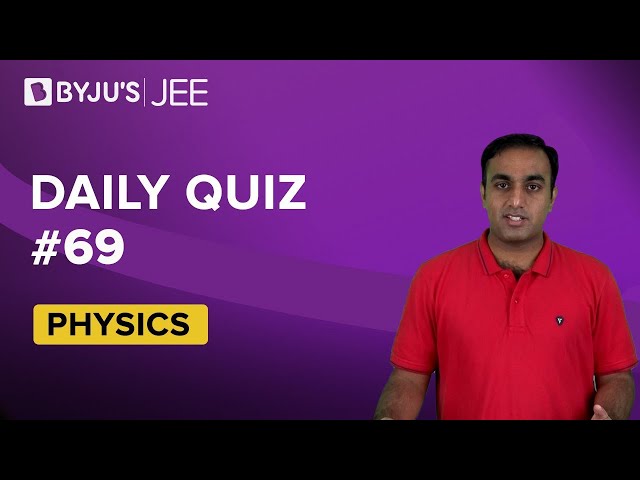 Daily-Quiz-68-Maths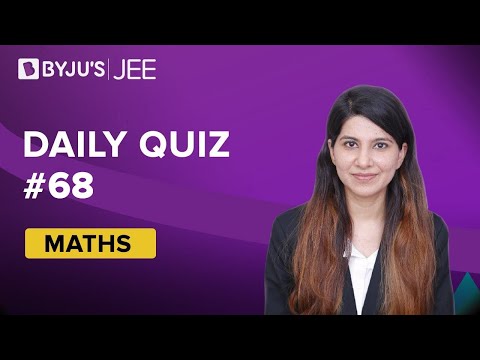 Daily-Quiz-67-Chemistry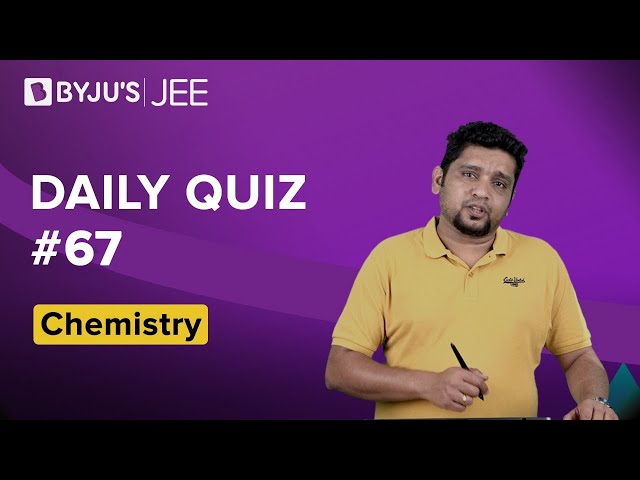 Daily-Quiz-66-Physics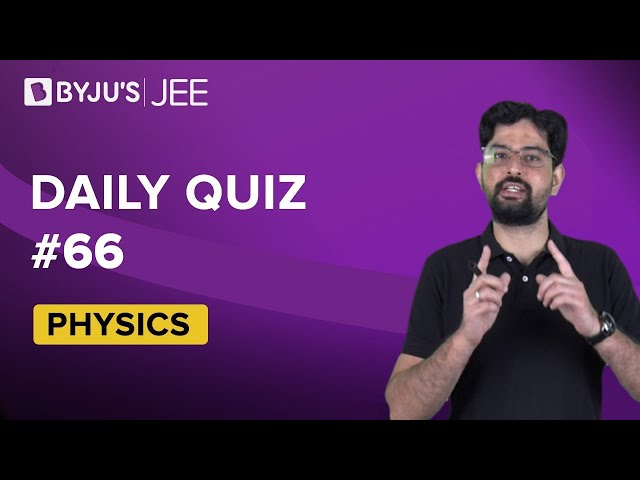 Daily-Quiz-65-Maths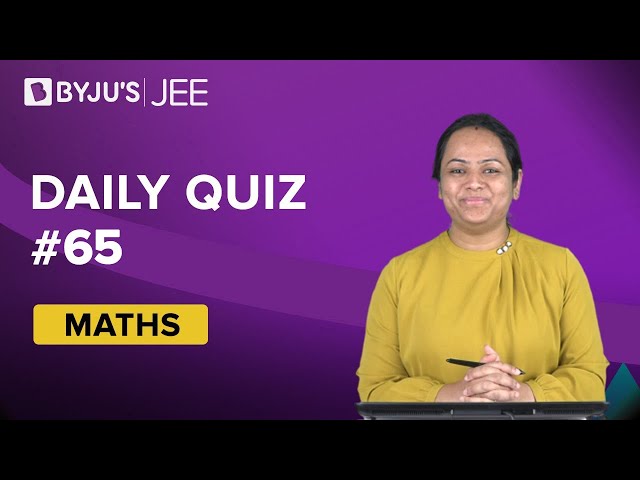 Daily-Quiz-64-Chemistry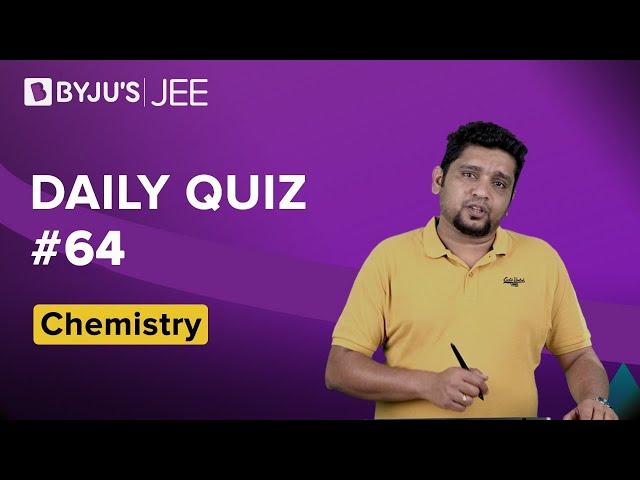 Daily-Quiz-63 Physics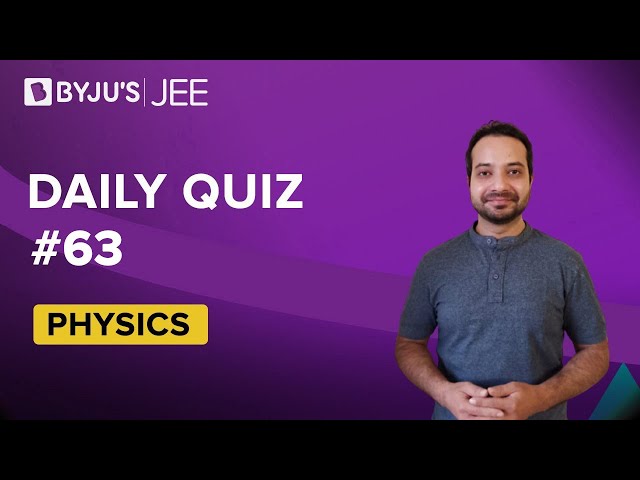 Daily-Quiz-62-Maths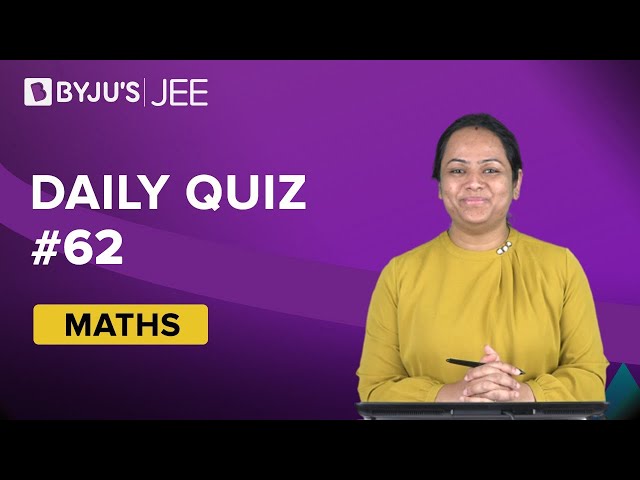 Daily-Quiz-61-Chemistry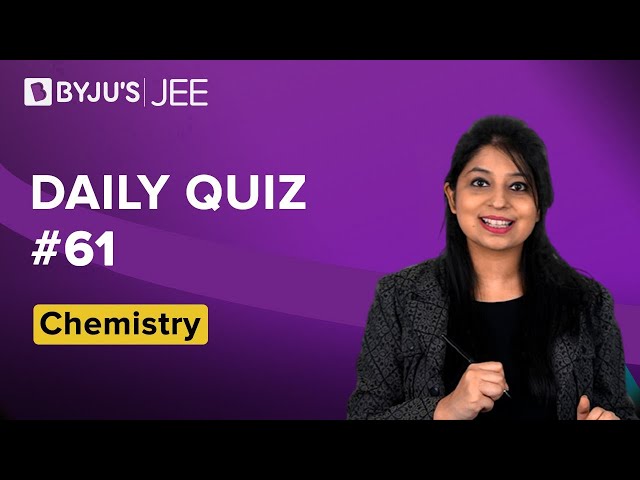 Daily-Quiz-60-Physics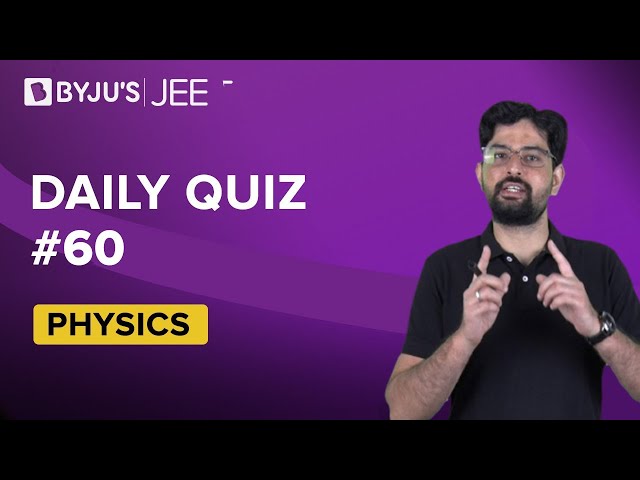 Daily-Quiz-59-Maths
Daily-Quiz-58-Chemistry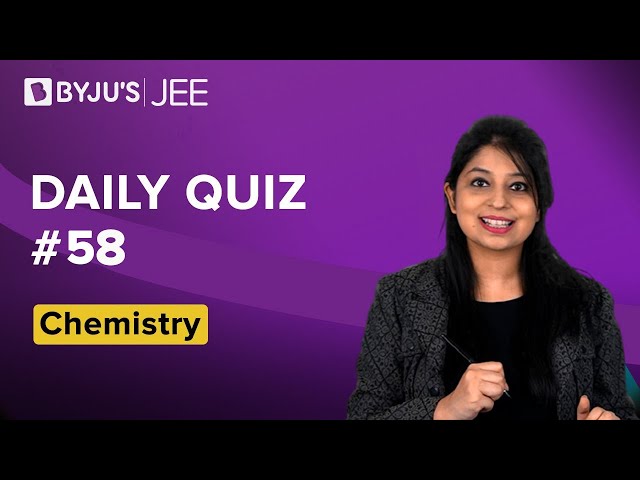 Daily-Quiz-57-Physics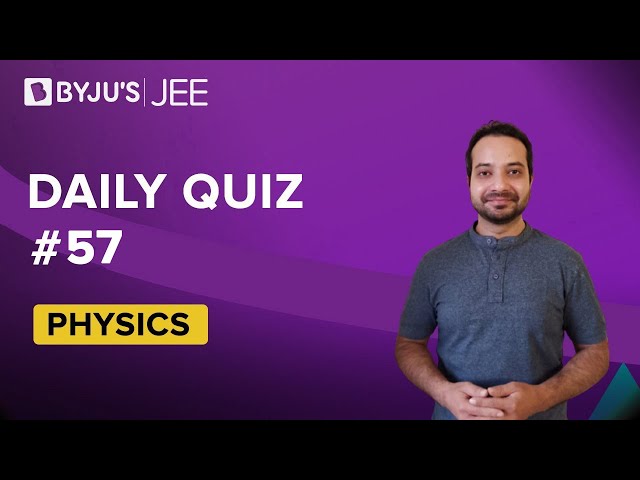 Daily-Quiz-56-Maths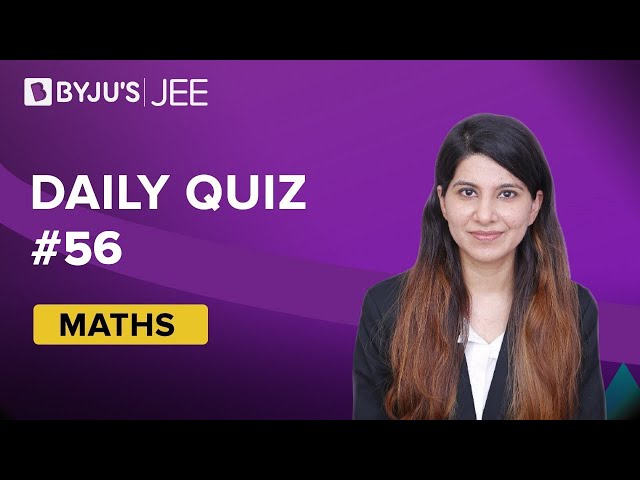 Daily-Quiz-55-Chemistry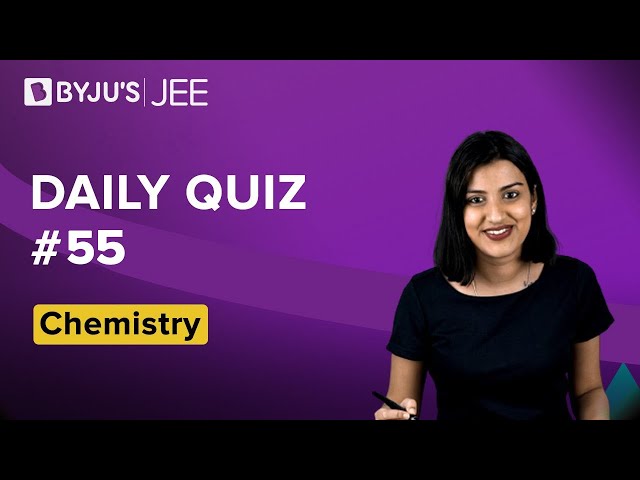 Daily-Quiz-54-Physics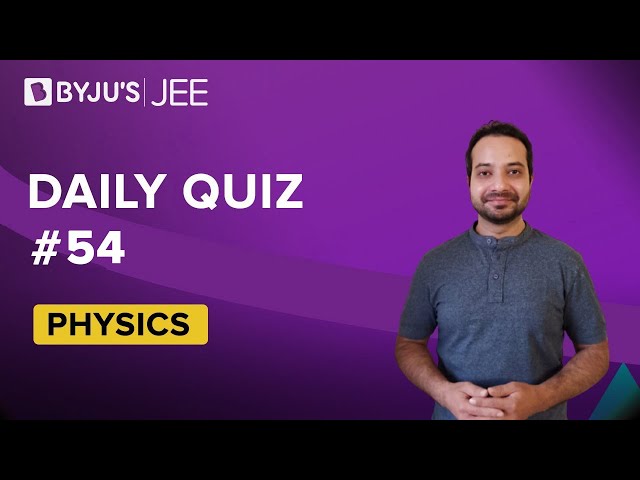 Daily-Quiz-53-Maths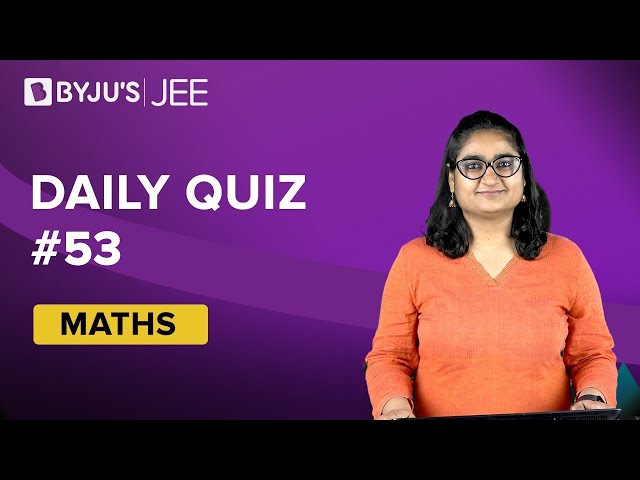 Daily-Quiz-52-Chemistry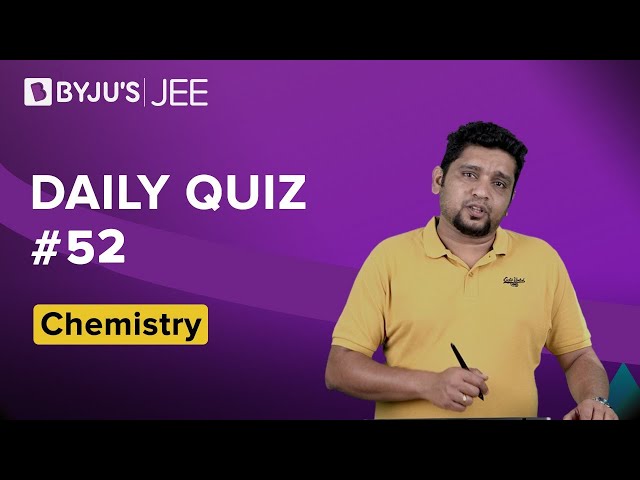 Daily-Quiz-51-Physics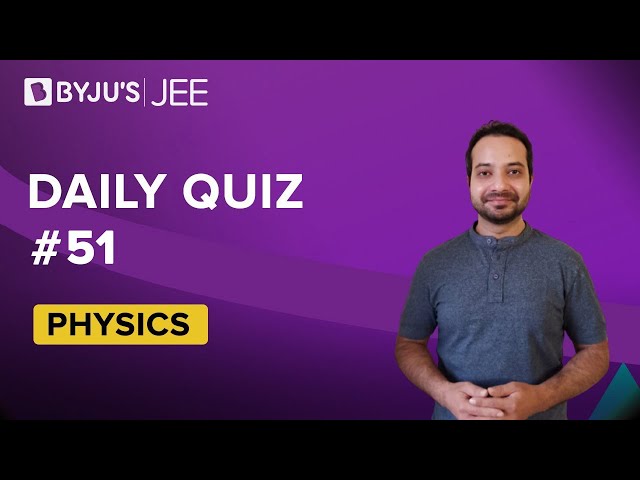 Daily-Quiz-50-Maths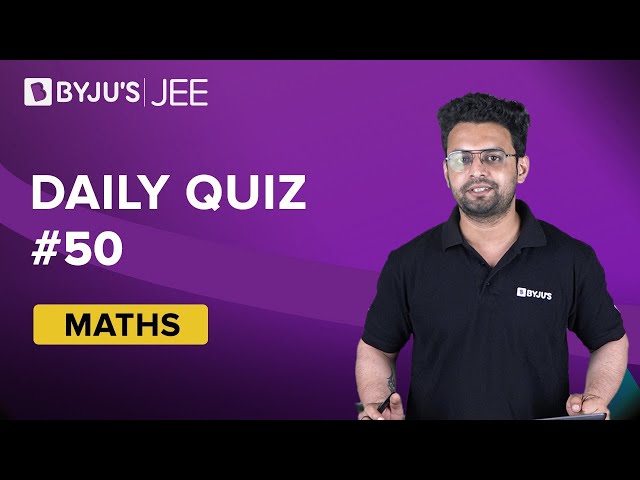 Daily-Quiz-49-Chemistry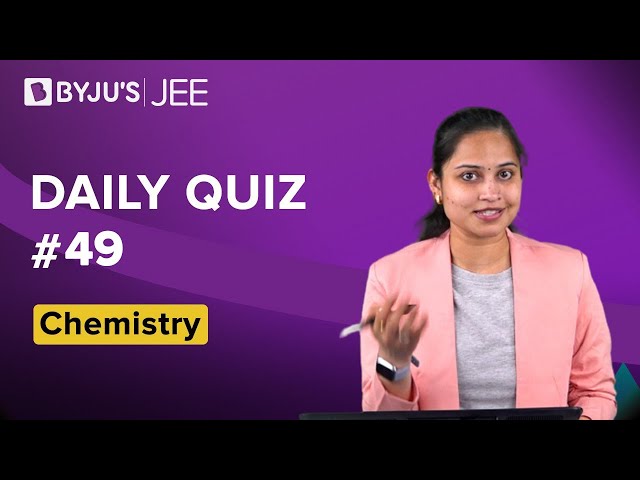 Daily-Quiz-48-Physics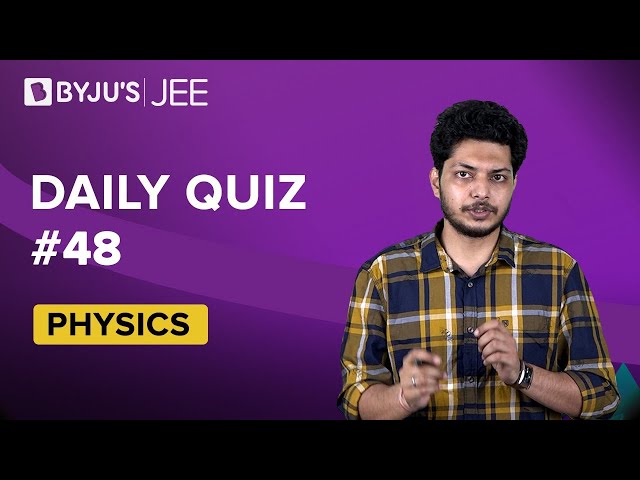 Daily-Quiz-47-Chemistry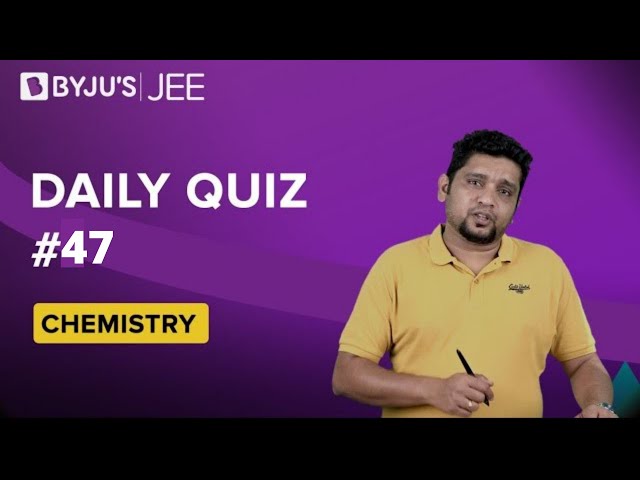 Daily-Quiz-46-Maths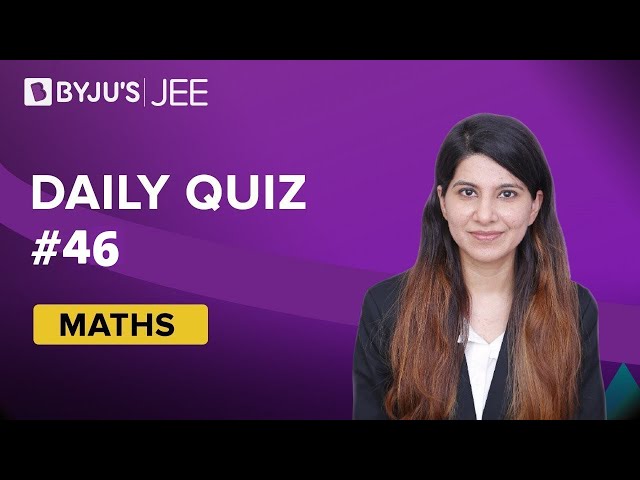 Daily-Quiz-45-Physics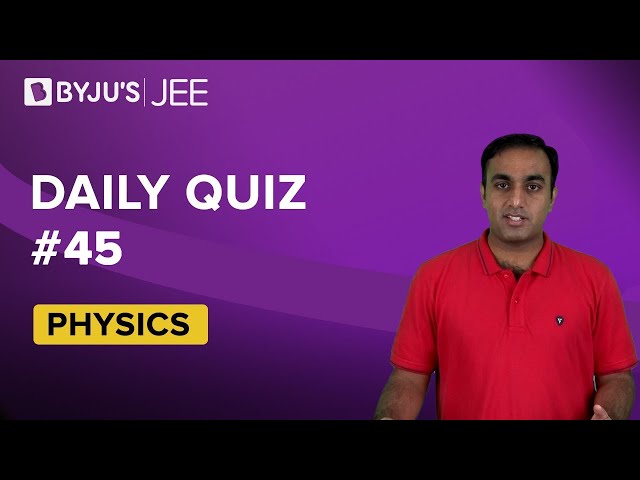 Daily-Quiz-44-Maths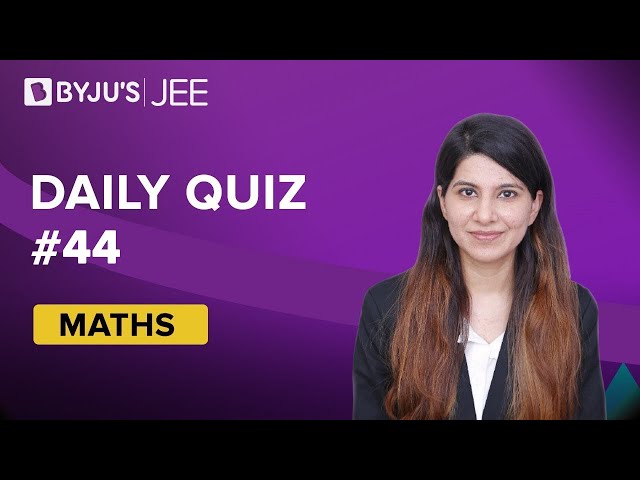 Daily-Quiz-43-Chemistry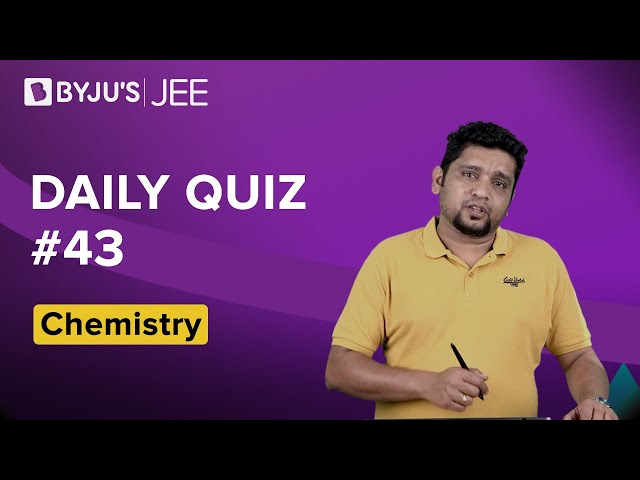 Daily-Quiz-42-Physics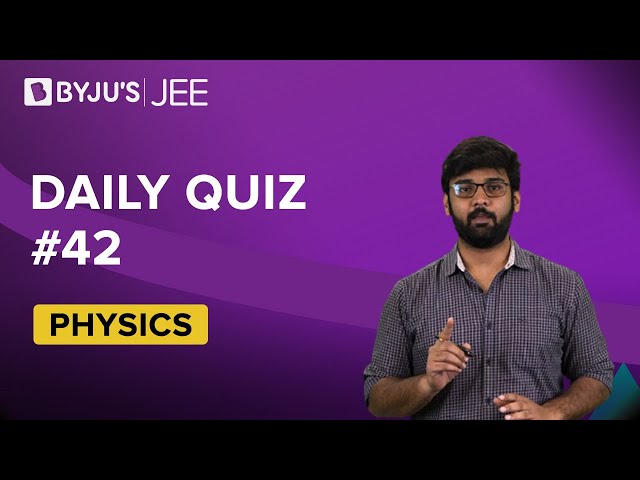 Daily-Quiz-41-Maths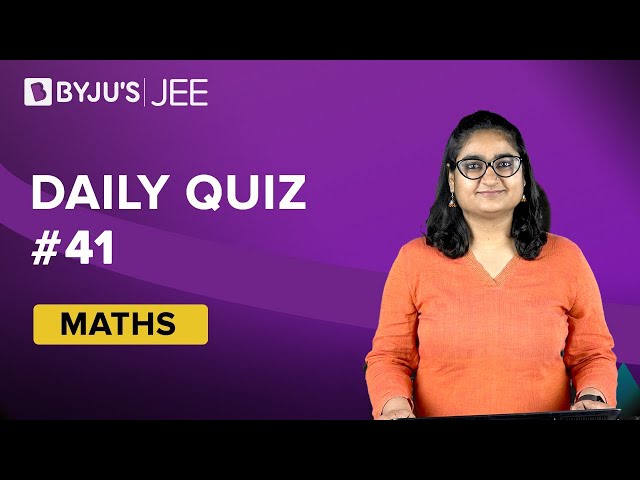 Daily-Quiz-40-Chemistry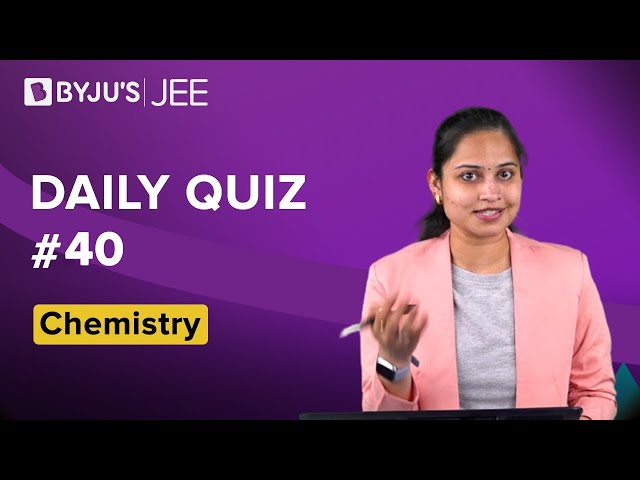 Daily-Quiz-39-Physics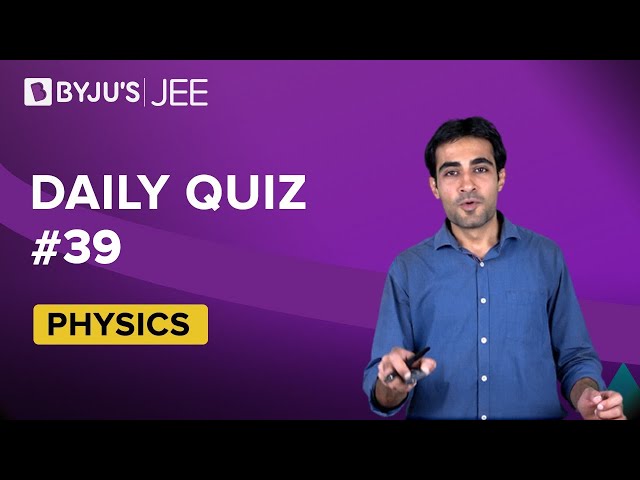 Daily-Quiz-38-Maths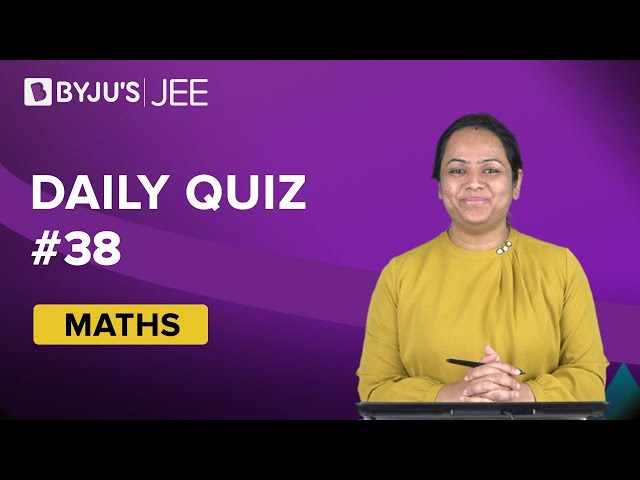 Daily-Quiz-37-Chemistry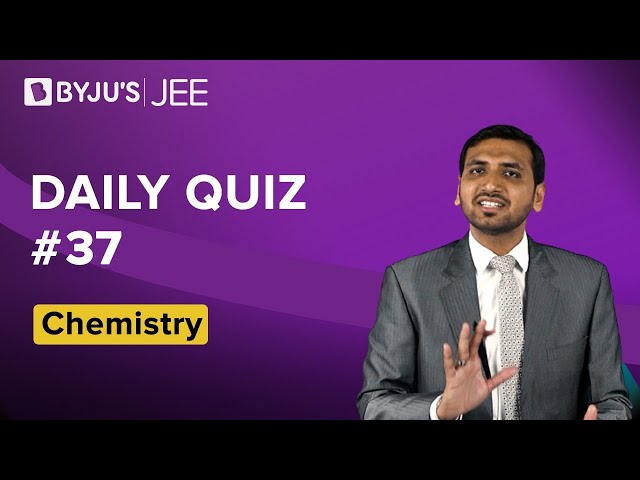 Daily-Quiz-36-Physics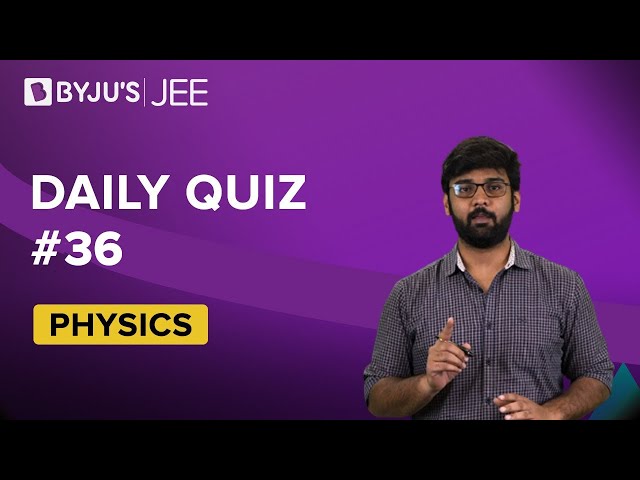 Daily-Quiz-35-Maths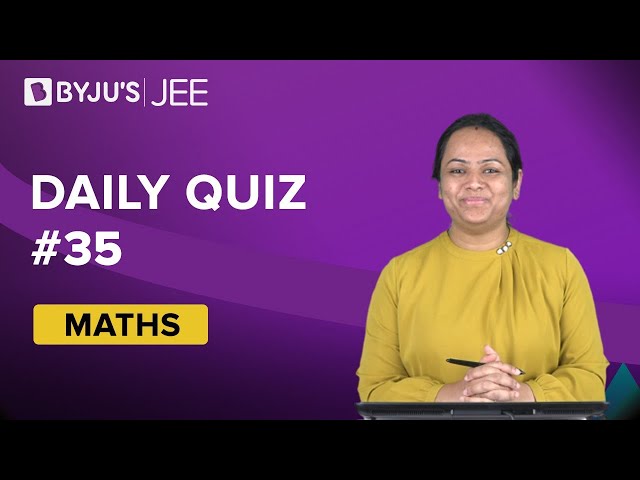 Daily-Quiz-34-Chemistry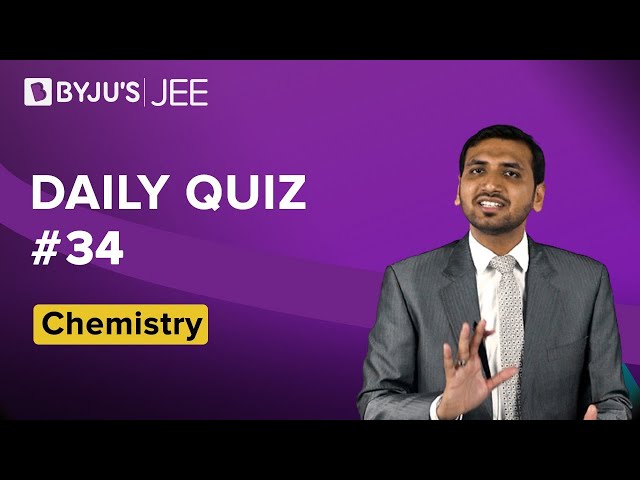 Daily-Quiz-33-Physics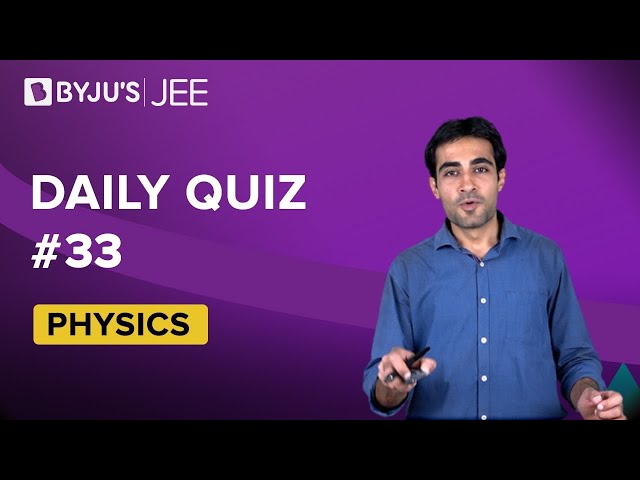 Daily-Quiz-32-Maths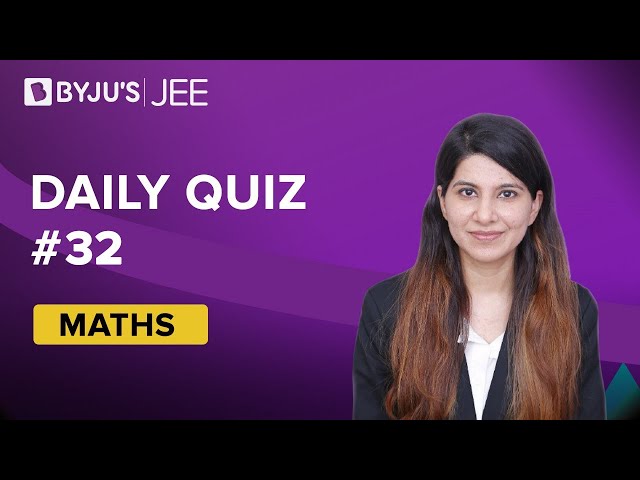 Daily-Quiz-31-Chemistry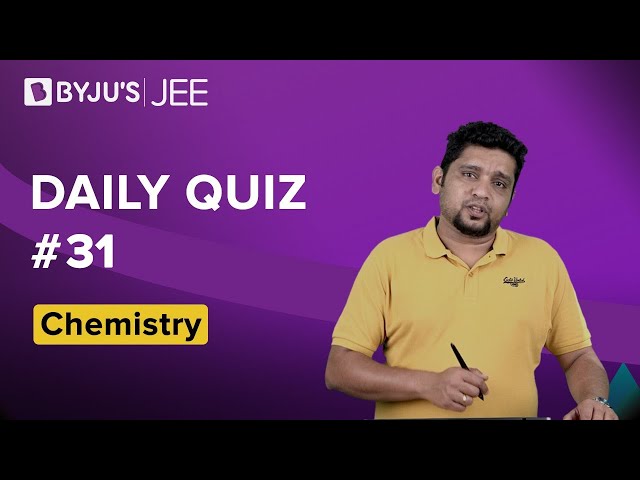 Daily-Quiz-30-Physics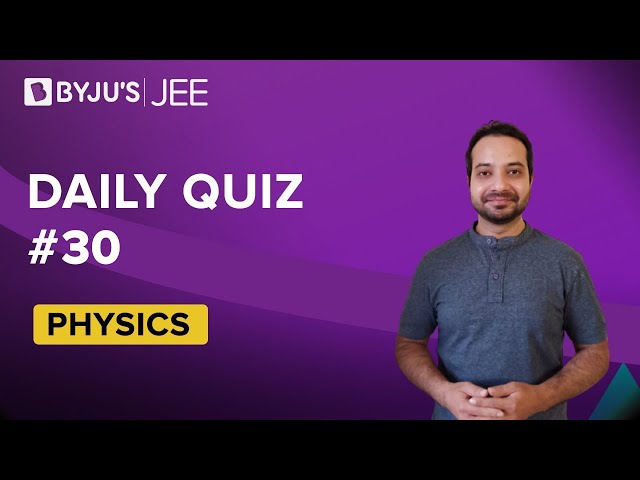 Daily-Quiz-29-Maths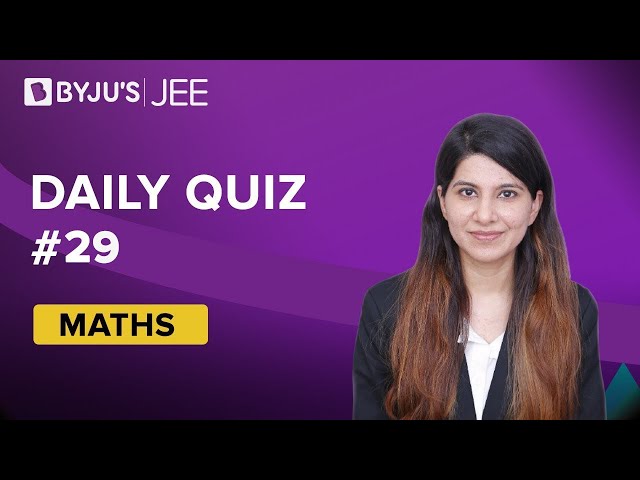 Daily-Quiz-28-Chemistry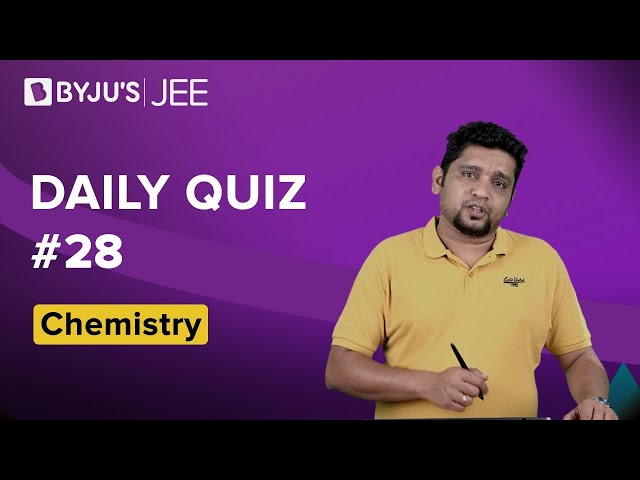 Daily-Quiz-27-Physics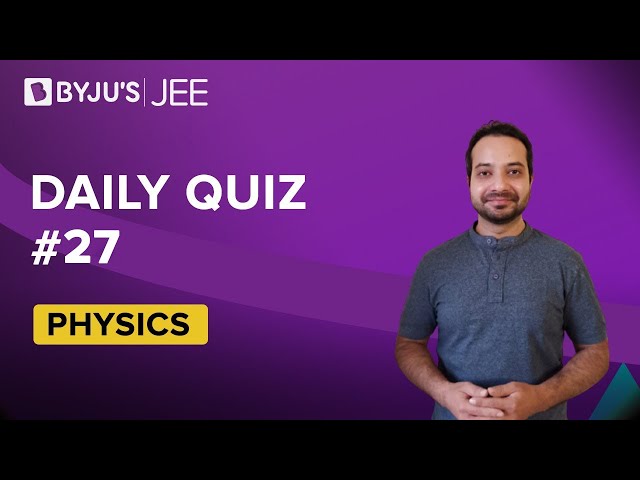 Daily-Quiz-26-Maths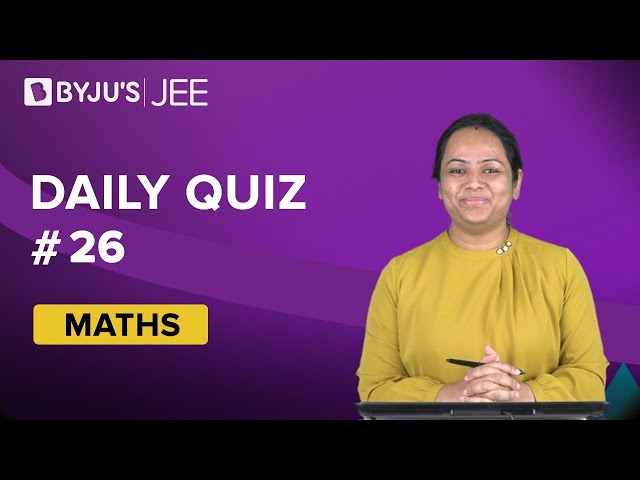 Daily-Quiz-25-Chemistry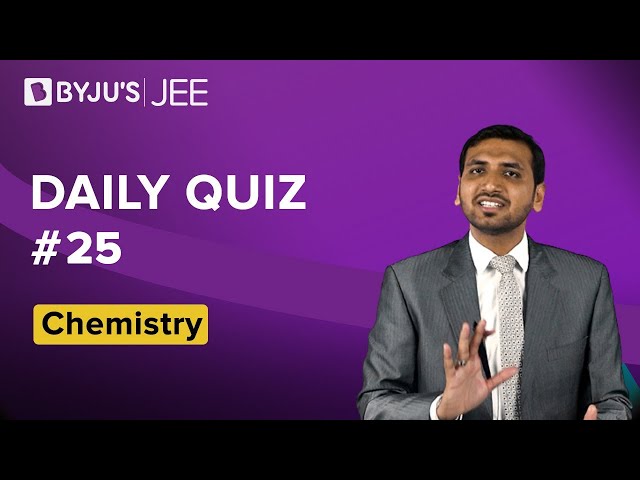 Daily-Quiz-24-Physics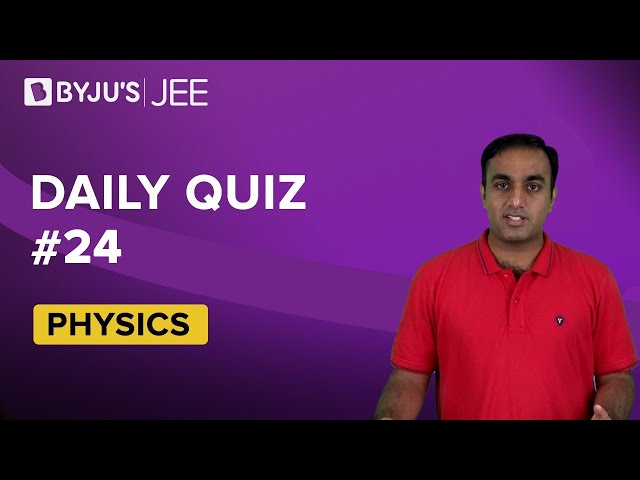 Daily-Quiz-23-Maths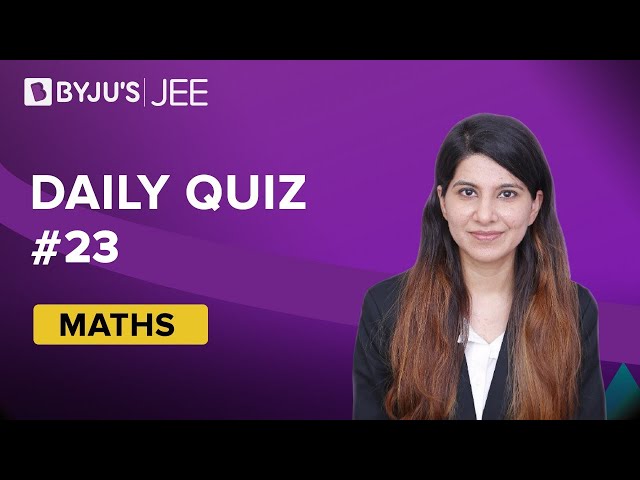 Daily-Quiz-22-Chemistry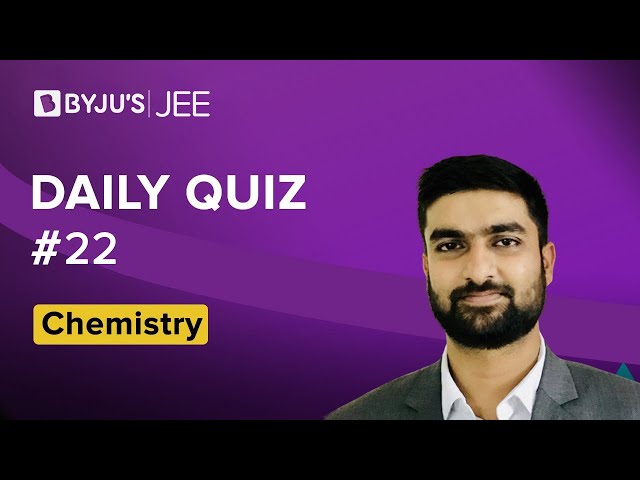 Daily-Quiz-21-Physics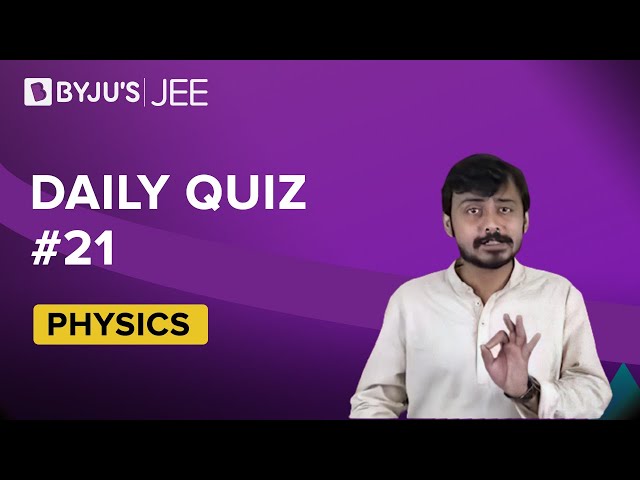 Daily-Quiz-20-Maths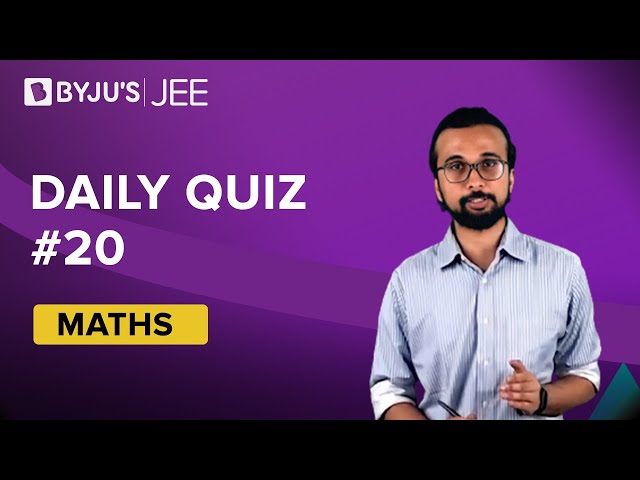 Daily-Quiz-19-Chemistry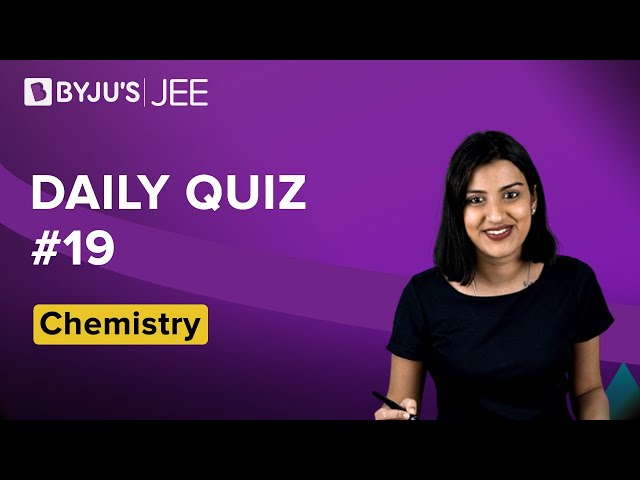 Daily-Quiz-18-Physics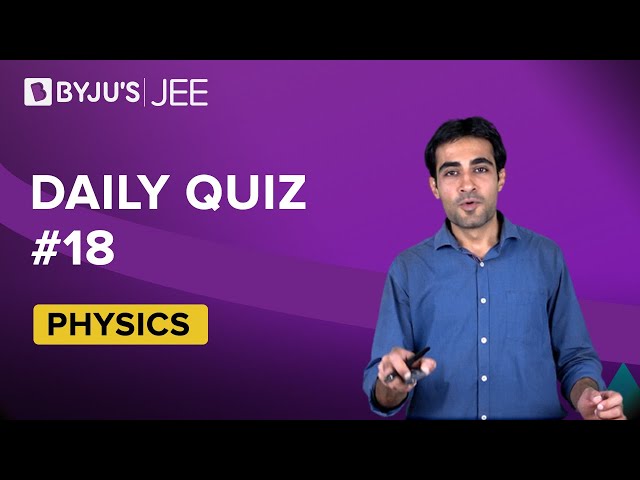 Daily-Quiz-17-Maths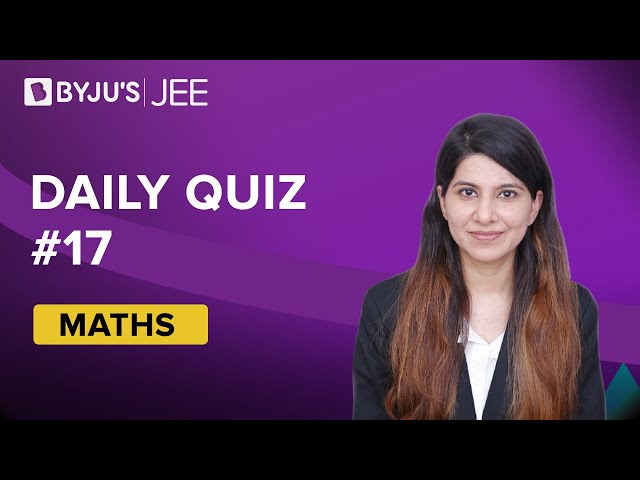 Daily-Quiz-16-Chemistry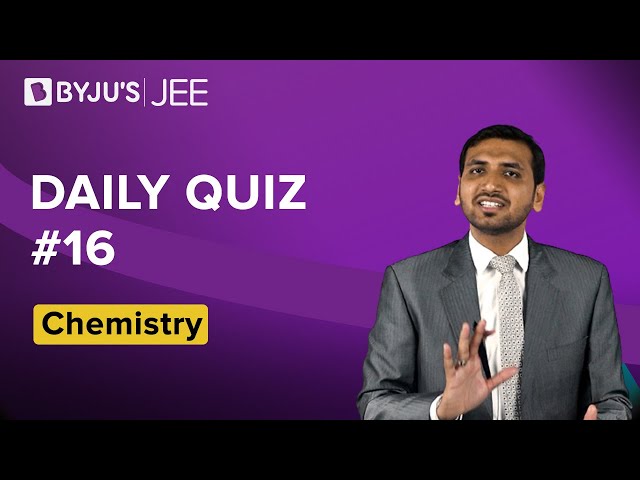 Daily-Quiz-15-Physics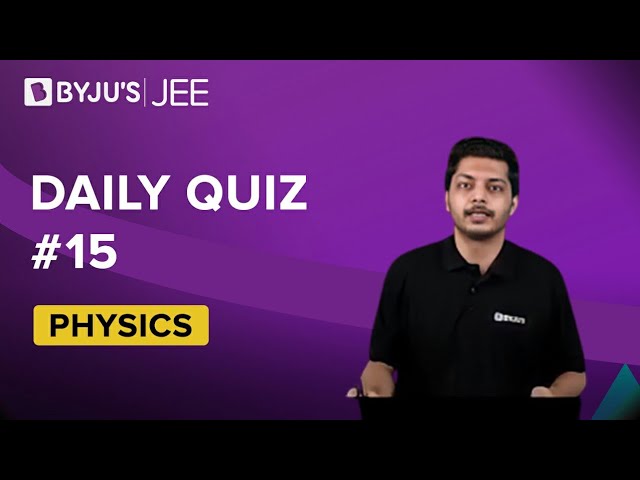 Daily-Quiz-14-Maths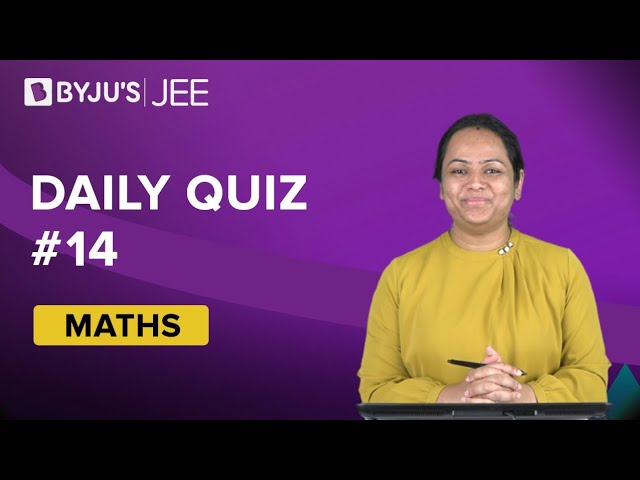 Daily-Quiz-13-Chemistry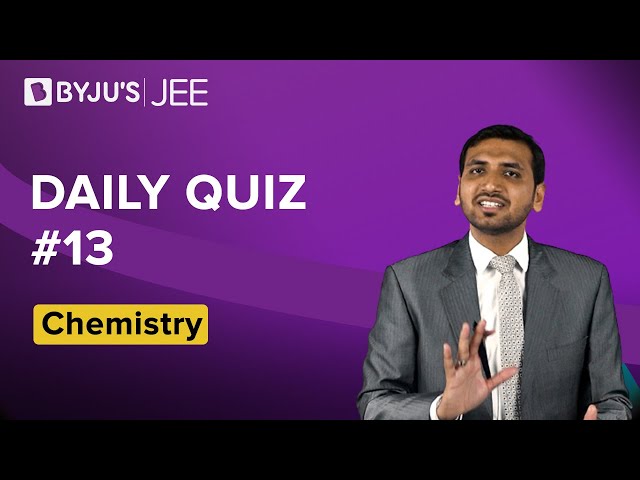 Daily-Quiz-12-Physics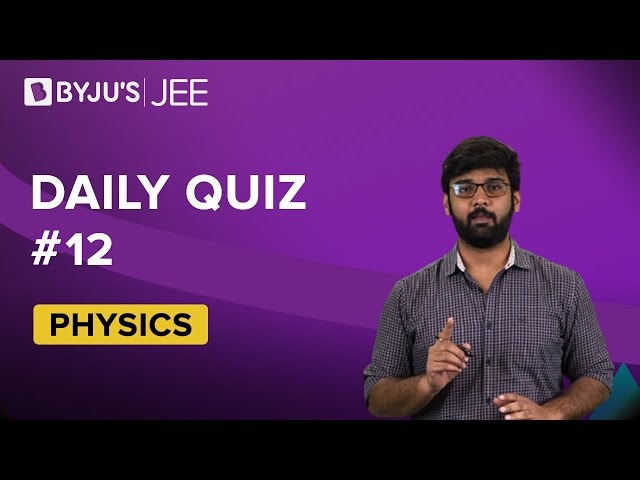 Daily-Quiz-11-Chemistry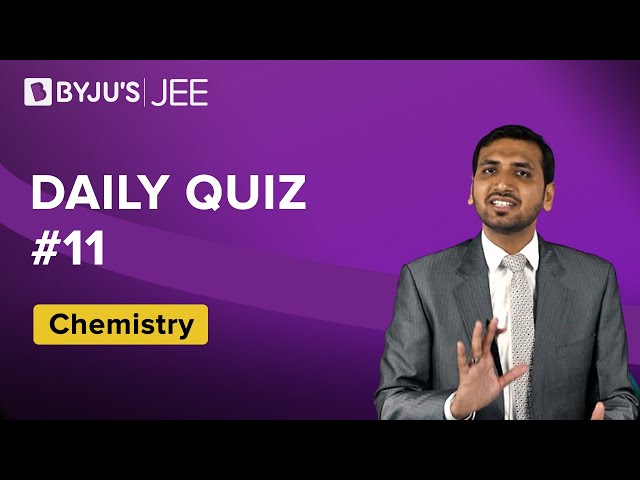 Daily-Quiz-10-Maths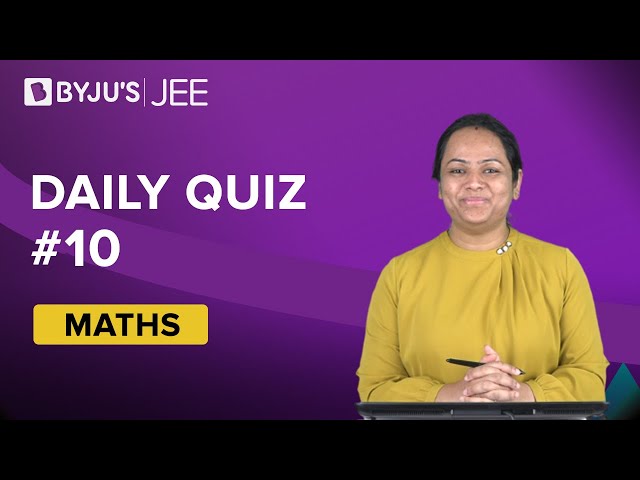 Daily-Quiz-9-Physics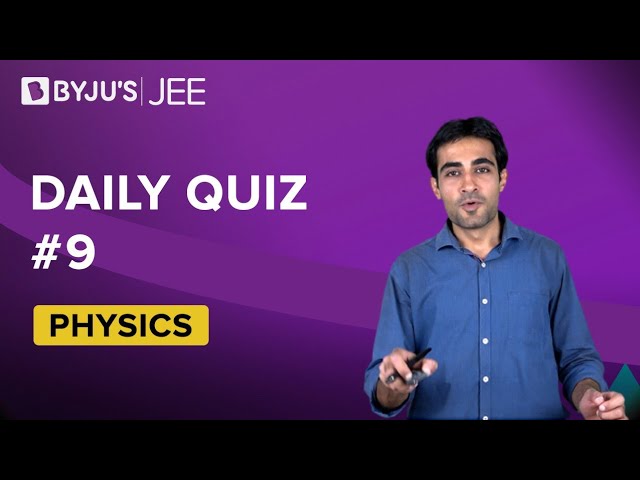 Daily-Quiz-8-Maths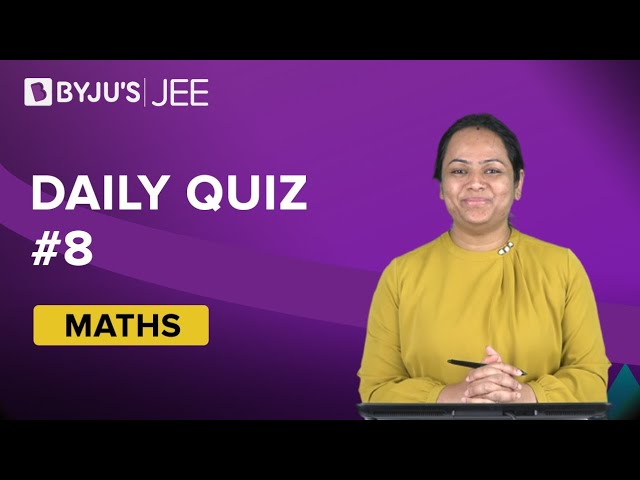 Daily-Quiz-7-Chemistry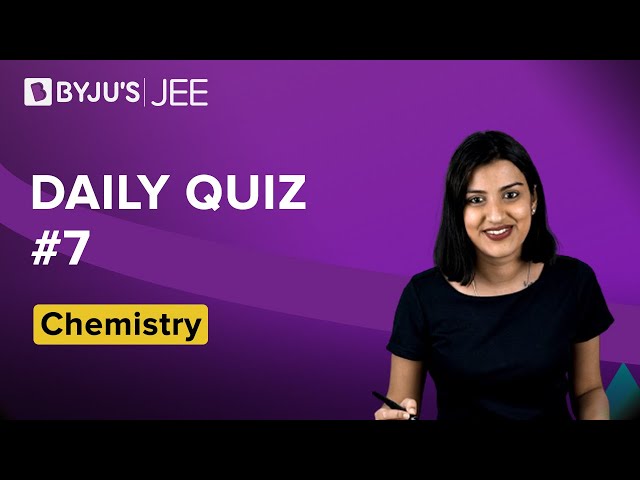 Daily-Quiz-6-Physics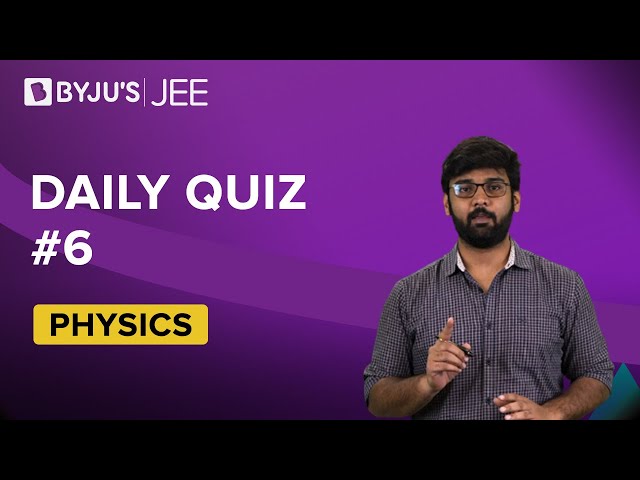 Daily-Quiz-5-Maths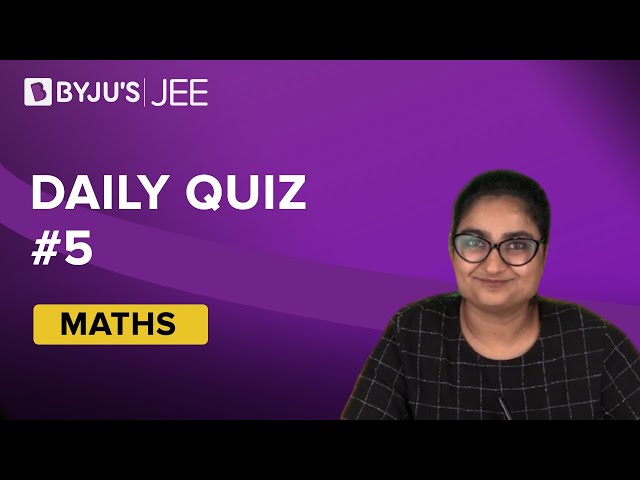 Daily-Quiz-4-Chemistry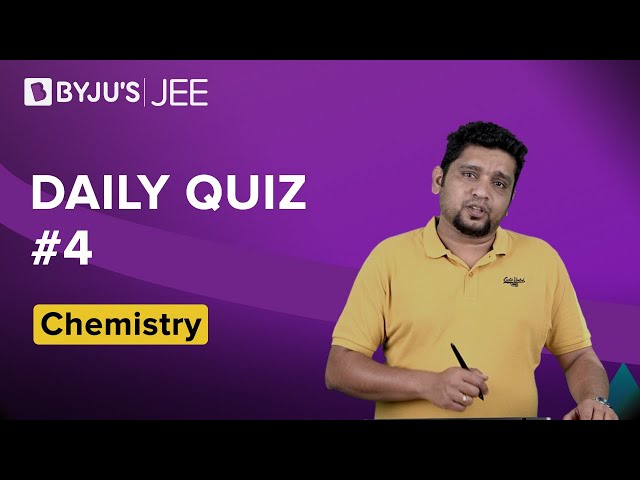 Daily-Quiz-3-Physics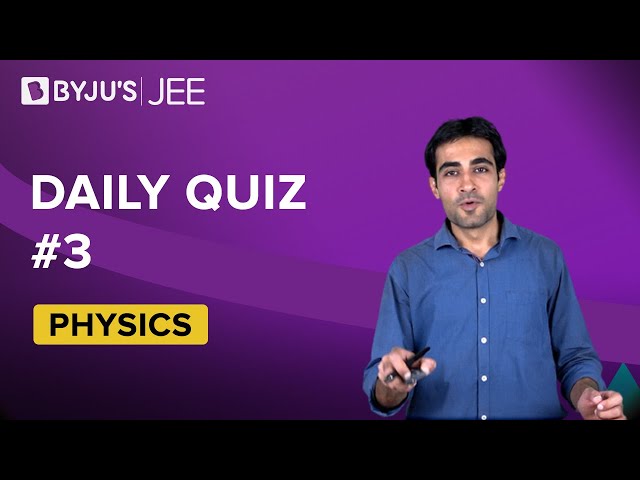 Daily-Quiz-2-Maths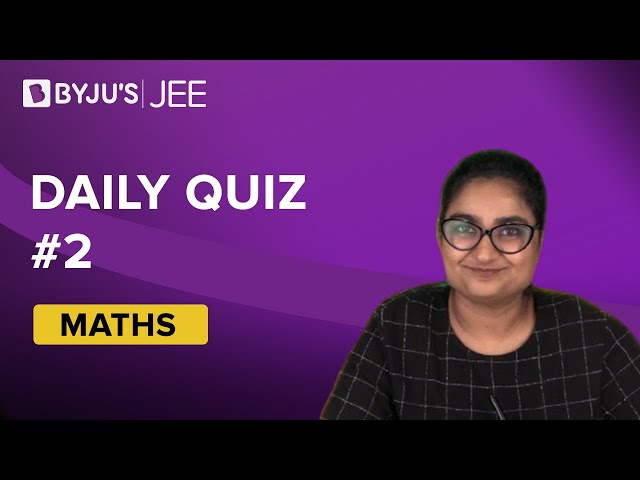 Daily-Quiz-1-Chemistry