NCERT Solutions for class 10 Science helps students to increase self-confidence as they prepare for the exam. Detailed solutions to the NCERT textbook questions are provided to help students compare their answers to the sample responses. NCERT Solutions for class 10 Science, Chapter 7: control and coordination explains briefly the exercise and questions provided in the NCERT textbooks. These NCERT solutions for Class 10 Science are comprehensively prepared by highly experienced professionals as students can rely on this solution for a clear understanding.
Access Answers of Science NCERT Class 10 Chapter 7: Control and Coordination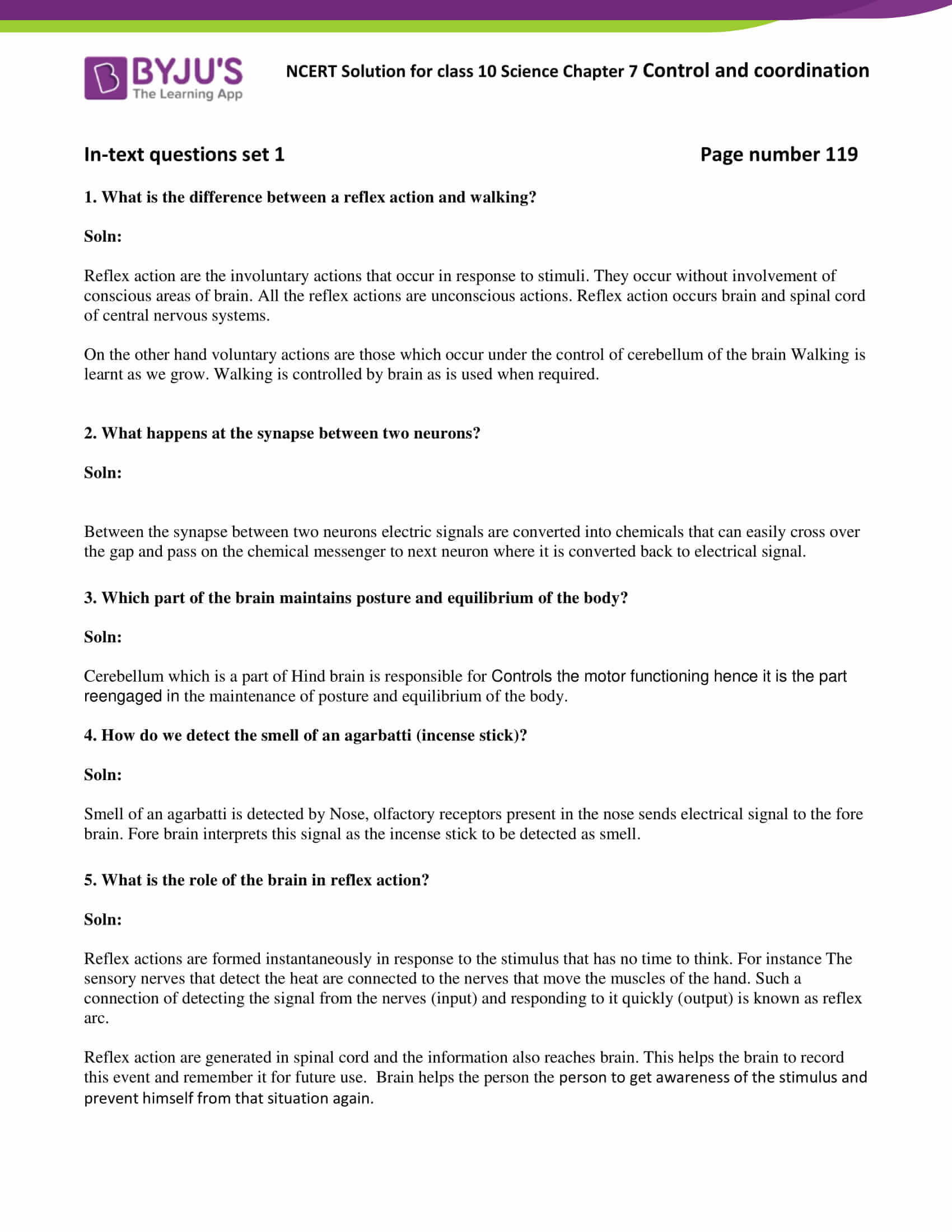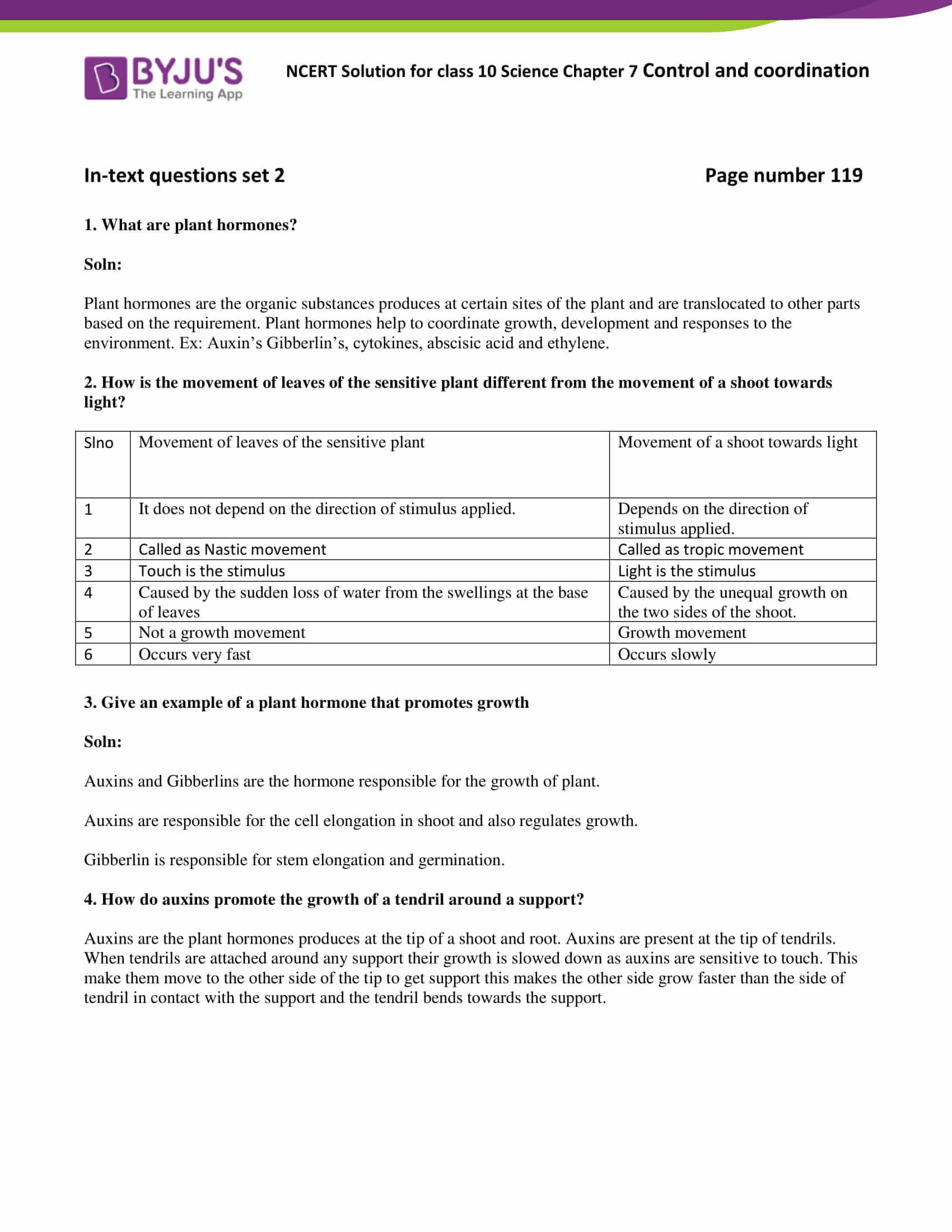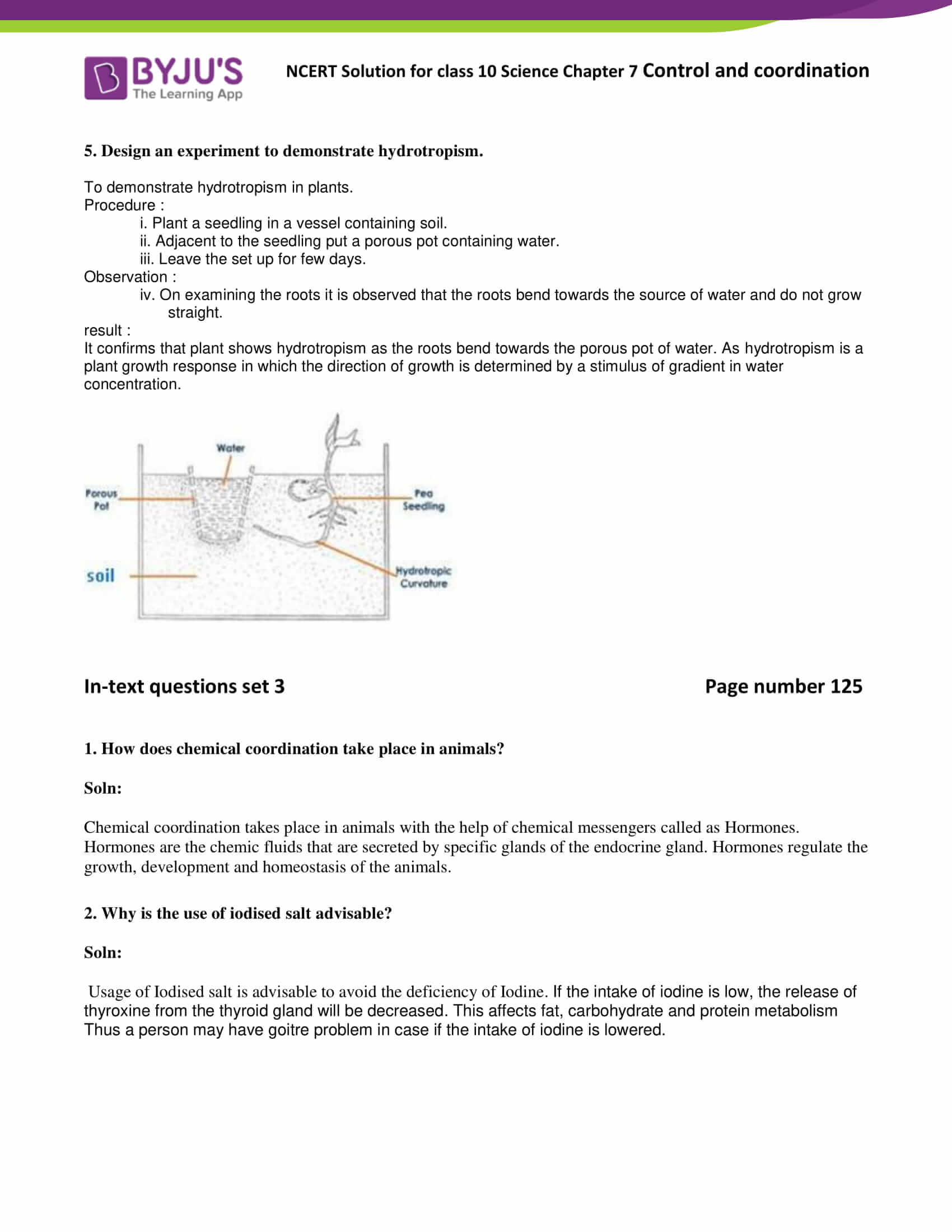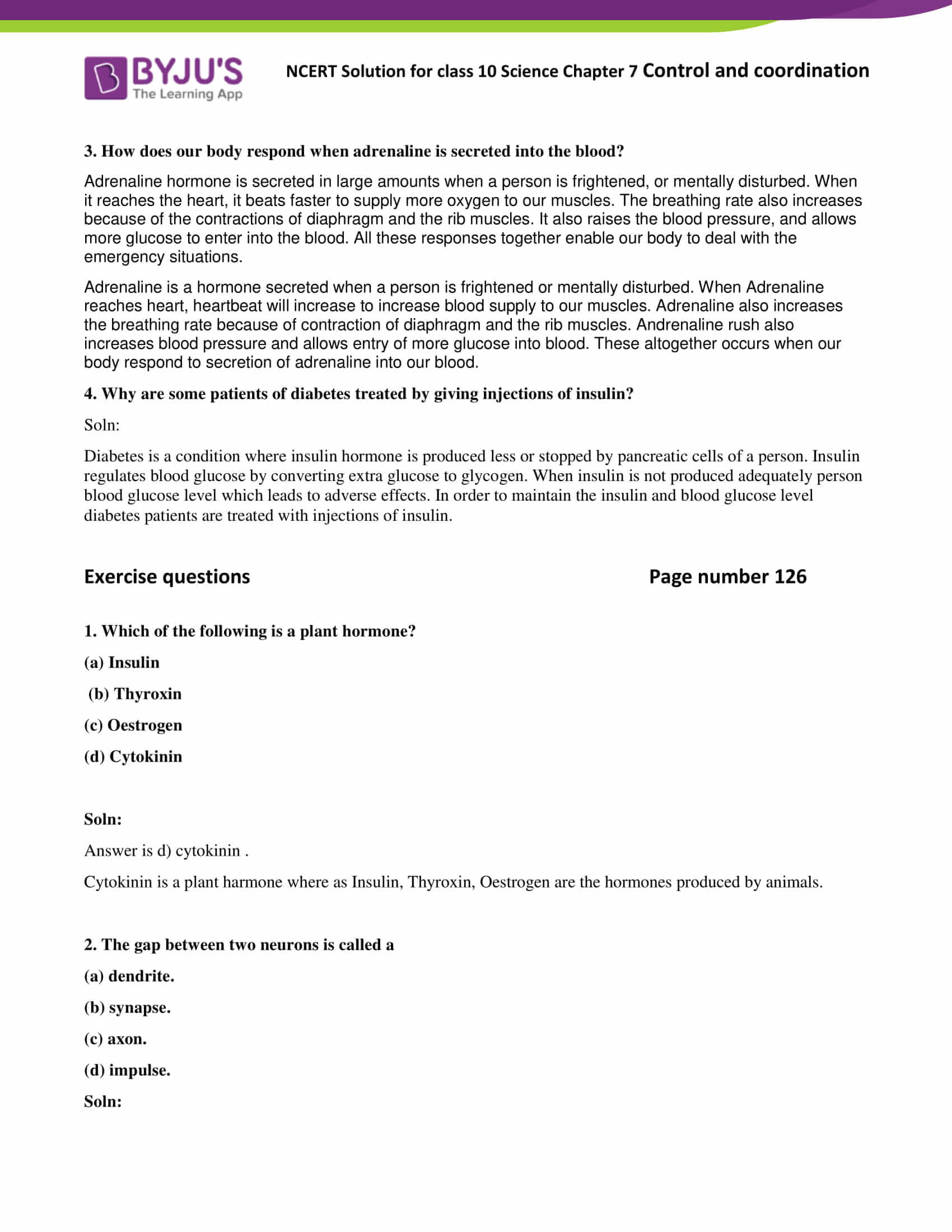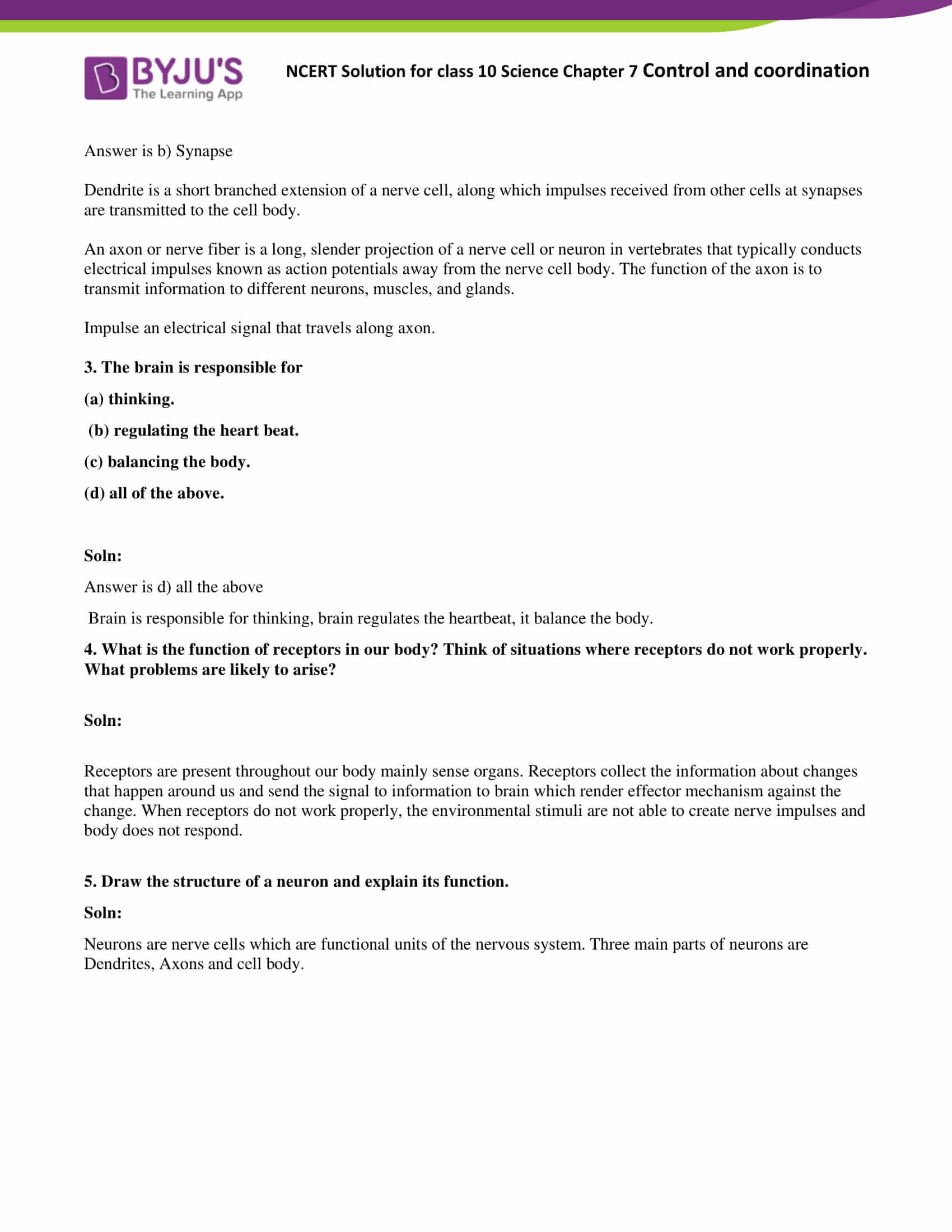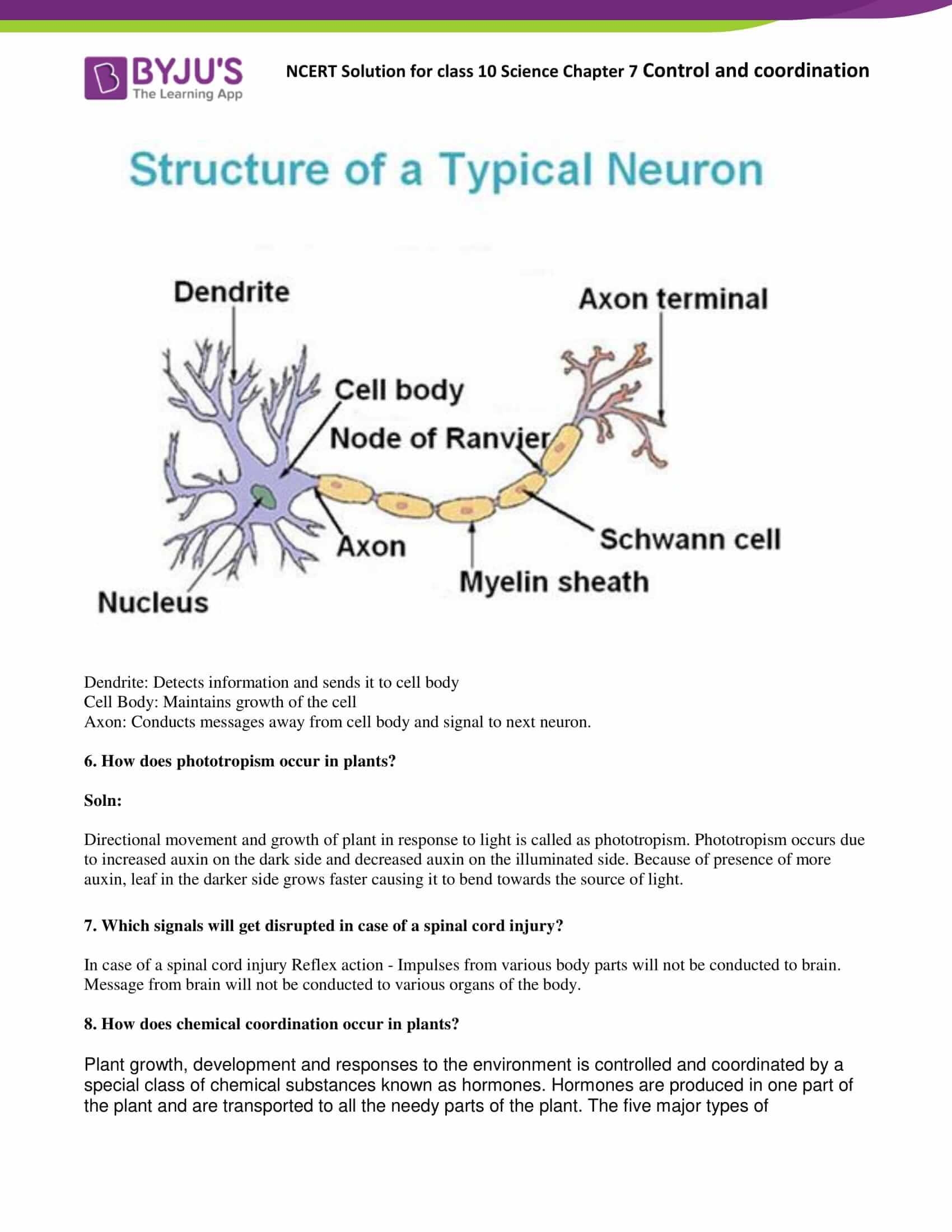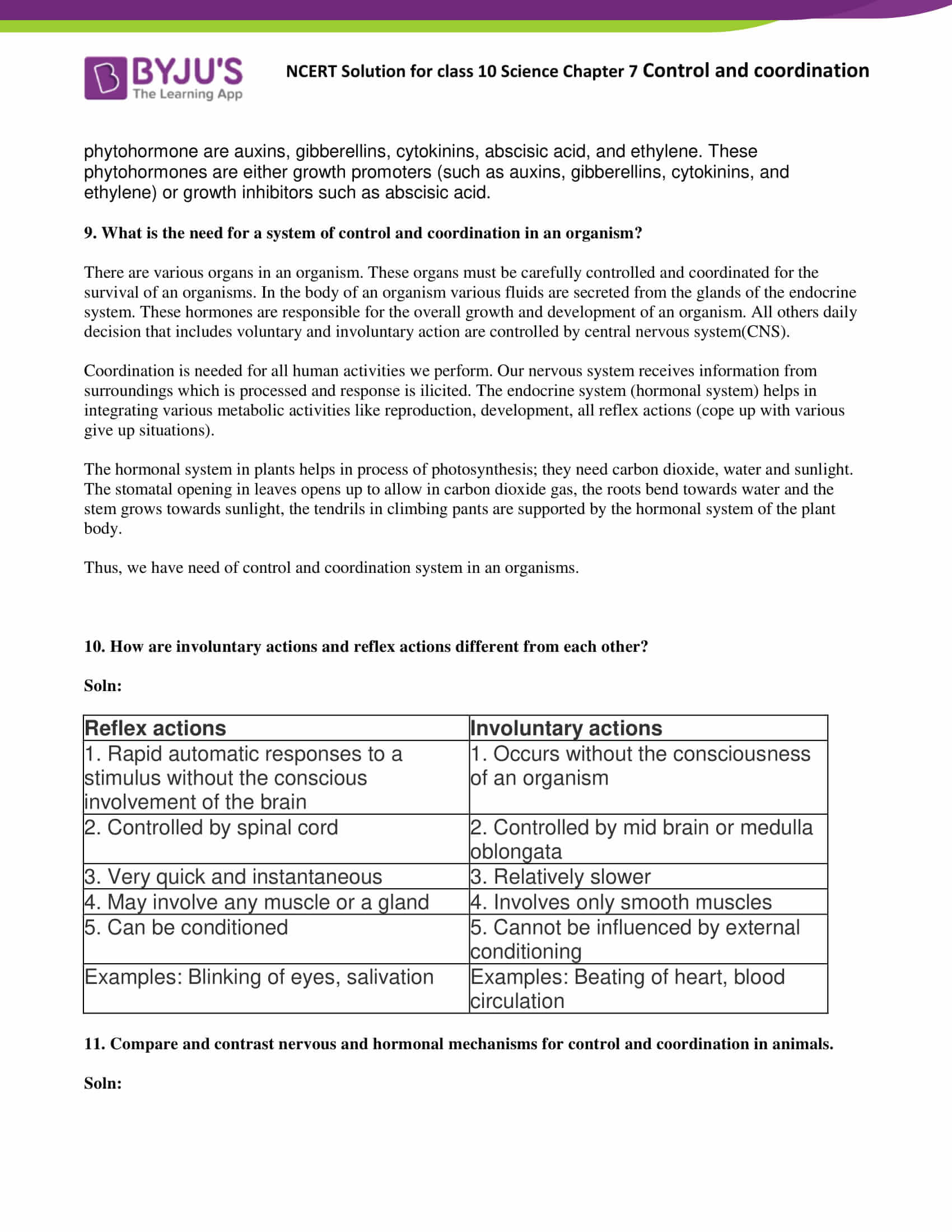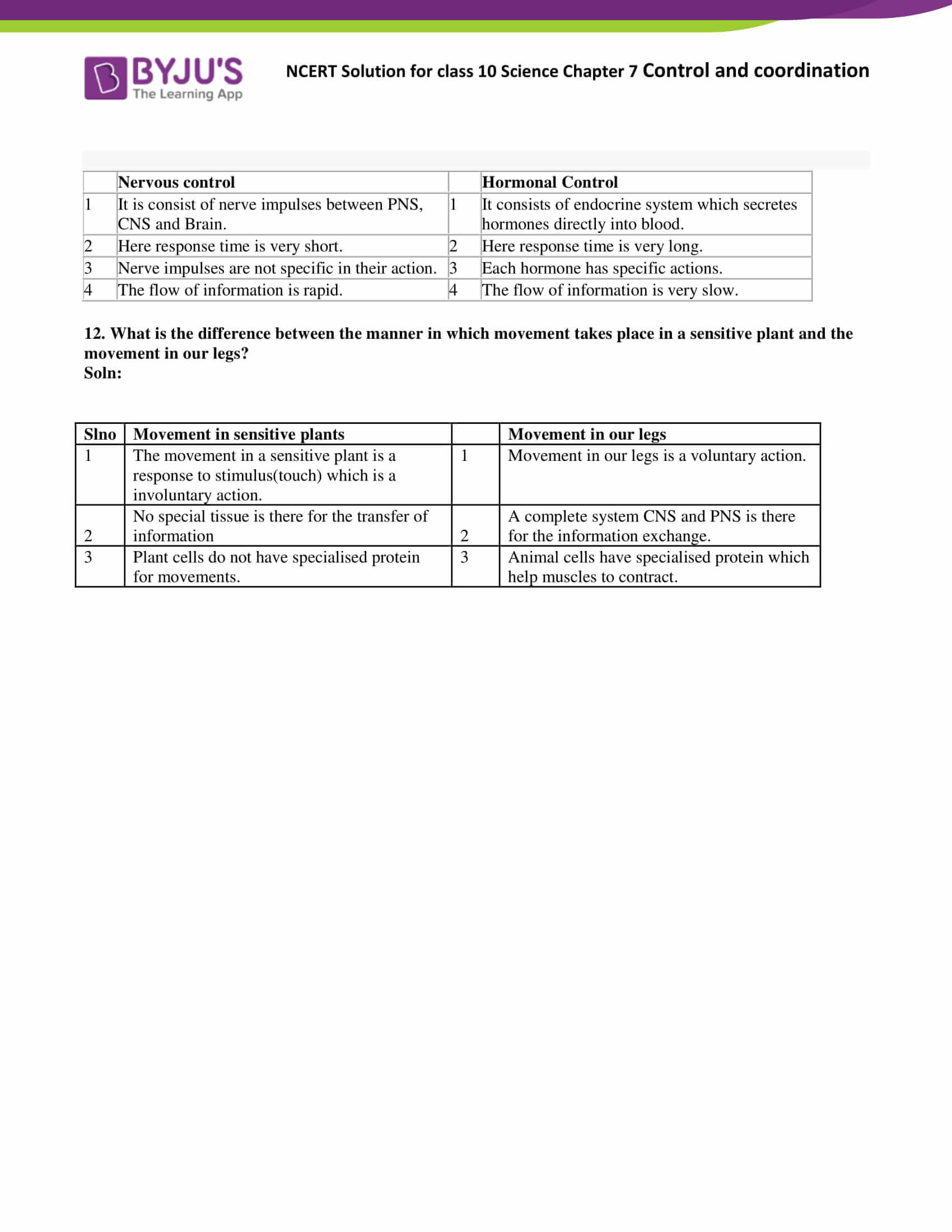 NCERT Solutions for Class 10 Science Chapter 7 – Control and Coordination
NCERT Solutions for class 10 Science Chapter 7 explains the nervous system-muscular tissue correlation. This topic also explains the human brain anatomy, tissue protection and nervous tissue action. It briefs animals and plants ' chemical coordination. NCERT Solutions for class 10 Science Chapter 7 control and coordination explains some of the important hormones and their functions. Concepts were explained with a clear diagram showing the location of different glands in the human body and a table on the functions of different glands.
Class 10 science chapter 7 control and coordination Exercise 1.1 solution
NCERT Solutions for Class 10 Science Chapter 7 – Control and Coordination   
for class 10 science chapter 7 explains the various nervous action like
Reflux action
Voluntary action
Involuntary action
It explains the control and coordination of the nervous system.
The action of hormones is regulated by feedback mechanism.
Use of electrical impulses to transmit messages.
Key Features of NCERT Solutions for class 10 Science Chapter 7 – Control and Coordination:
Students can easily understand the language used in NCERT solutions.
For CBSE board exams, Science Olympiads, and other competitive exams, these solutions will be useful.
Provides fully resolved solutions to all the issues in the respective NCERT textbooks.
After extensive research on each topic, these solutions are prepared by our subject experts to provide the students with adequate and genuine information.
To assist students in their preparations, provide detailed answers to all questions.
Frequently Asked Questions on Control and Coordination
What happens at the synapse between two neurons ?
Between the synapse between two neurons electric signals are converted into chemicals that can easily cross over the gap and pass on the chemical messenger to next neuron where it is converted back to electrical signal.
Which part of the brain maintains posture and equilibrium of the body?
Cerebellum which is a part of Hind brain is responsible for Controls the motor functioning hence it is the part reengaged in the maintenance of posture and equilibrium of the body.
How do we detect the smell of an agarbatti (incense stick)?
Smell of an agarbatti is detected by Nose, olfactory receptors present in the nose sends electrical signal to the fore brain. Fore brain interprets this signal as the incense stick to be detected as smell.
What are plant hormones?
Plant hormones are the organic substances produces at certain sites of the plant and are translocated to other parts based on the requirement. Plant hormones help to coordinate growth, development and responses to the environment. Ex: Auxin's Gibberlin's, cytokines, abscisic acid and ethylene.
How does chemical coordination take place in animals?
Chemical coordination takes place in animals with the help of chemical messengers called as Hormones. Hormones are the chemic fluids that are secreted by specific glands of the endocrine gland. Hormones regulate the growth, development and homeostasis of the animals.
Why is the use of iodised salt advisable?
Usage of Iodised salt is advisable to avoid the deficiency of Iodine. If the intake of iodine is low, the release of thyroxine from the thyroid gland will be decreased. This affects fat, carbohydrate and protein metabolism .Thus a person may have goitre problem in case if the intake of iodine is lowered.