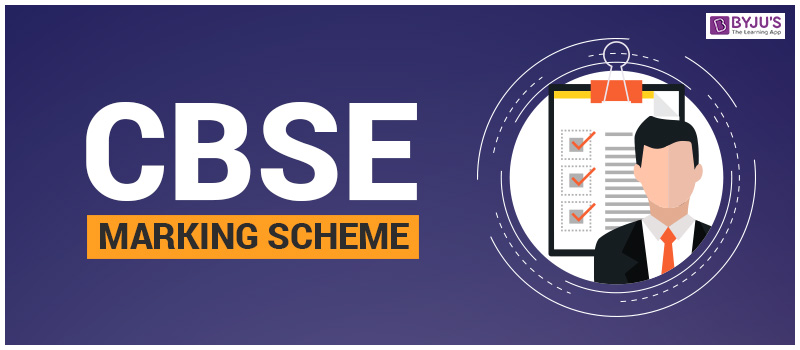 The Central Board of Secondary Education shortly known as CBSE is a Board of Education for public and private schools, under the Union Government of India. Over 18,000 schools across India are affiliated with the Central Board of Secondary Education. The board conducts the final exams for 10th and 12th standard every year mostly in the month of March. The CBSE results are announced by the end of May.
The CBSE marking scheme is decided by the board itself and is followed by all the CBSE affiliated schools. The marking scheme for the year 2019 has been released by the board on the official site. The CBSE marking scheme is released for all the subjects for class 10 and 12 consisting of language subjects as well.
Marking Scheme for CBSE 2019
Going through the marking scheme will help students to understand how the marks are allocated to each steps for a particular question. By this, they get to know the importance of answering a question in steps. This will help in improving the answer writing skills as well. To get complete CBSE marking scheme 2019 for Class 10 and Class 12 visit the links mentioned below.
Students can also download the marking scheme for all the subjects from the official CBSE site. We have also provided the steps on how to download the CBSE 2019 marking scheme.
Steps to Check the Class 10 & 12 Marking Scheme 2019
Step 1: Visit the official website of CBSE (http://cbse.nic.in/newsite/index.html)
Step 2: Under 'Examination' tab, click on the examination related material.
Step 3: The CBSE marking scheme 2019 for class 10 and 12 will be displayed.
Step 4: Select the class by clicking on the link.
Step 5: Click on the particular subject to download the marking scheme. Take a printout.
We hope students have found this information on "CBSE Marking Scheme" useful for their preparation. Keep learning and stay tuned for further updates on CBSE and other competitive exams. Download BYJU'S App and subscribe to YouTube channel to access interactive Maths and Science videos.