Parents know best | BYJU'S Tuition Centre Experience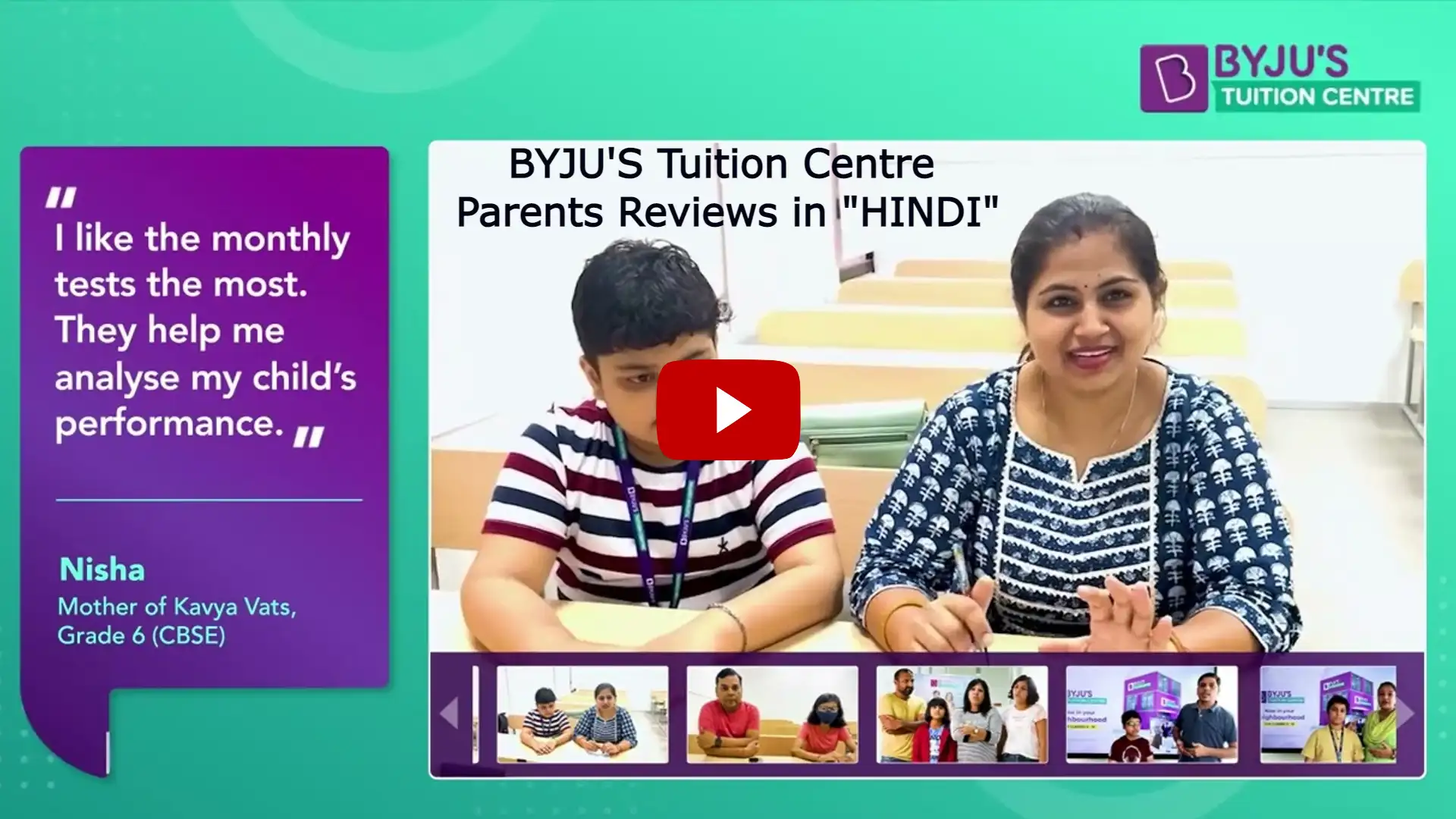 Are you looking for the best tuition in Chandigarh? We've got you BYJU'S Tuition Centre (BTC) - Chandigarh to provide quality education to your children. Byju's Tuition Centre (BTC) in Chandigarh is the best place to improve your children's academic performance. BTC Chandigarh offers a personalised learning experience for kids to explore their ability to crack academic and competitive exams in the future. You can enrol your children for the Classes 4 - 10 in Maths and Science in BYJU'S Tuition Centre (BTC), Chandigarh. This centre creates an innovative and fun learning environment for children with a digitally equipped classroom and experienced teachers. If you want the best Science and Maths tuition in Chandigarh for the CBSE board, you can enrol your children in BTC. Learning at this centre provides kids to assess their performance and identify their learning gaps. Kids can clear doubts immediately about the concept they find challenging to understand.
Benefits of BYJU'S Tuition centre (BTC) - Chandigarh
The BYJU'S Tuition centres are equipped with world-class facilities for kids to enhance their learning experience. Kids can make the best use of the learning materials and resources to improve their academic performance.
The BTC provides quality education to kids at an affordable cost for the subjects they want to learn and wish to improve their understanding of the concepts for better learning outcomes.
The BTC offers an excellent learning environment for children to learn Science and Maths of CBSE Board to secure good academic results. They can learn and revise concepts until they become proficient in these subjects.
The centre provides immediate solutions for all the problems that children might have while learning. They can clear all their doubts immediately and move on to the next topics.
The BTC in Chandigarh conducts regular assessments for children to improve their understanding of the concepts they are learning. They keep track of children' progress and guide them to work on the areas that need improvement. Moreover, it helps them identify their strengths and weaknesses while learning.
The centre helps kids become confident in learning and performing well in academics and other competitive exams. Most importantly, it develops the essential skills required for their educational growth and development.
Help your children achieve their academic goals by enrolling them in BYJU'S Tuition centre, Chandigarh.