Parents know best | BYJU'S Tuition Centre Experience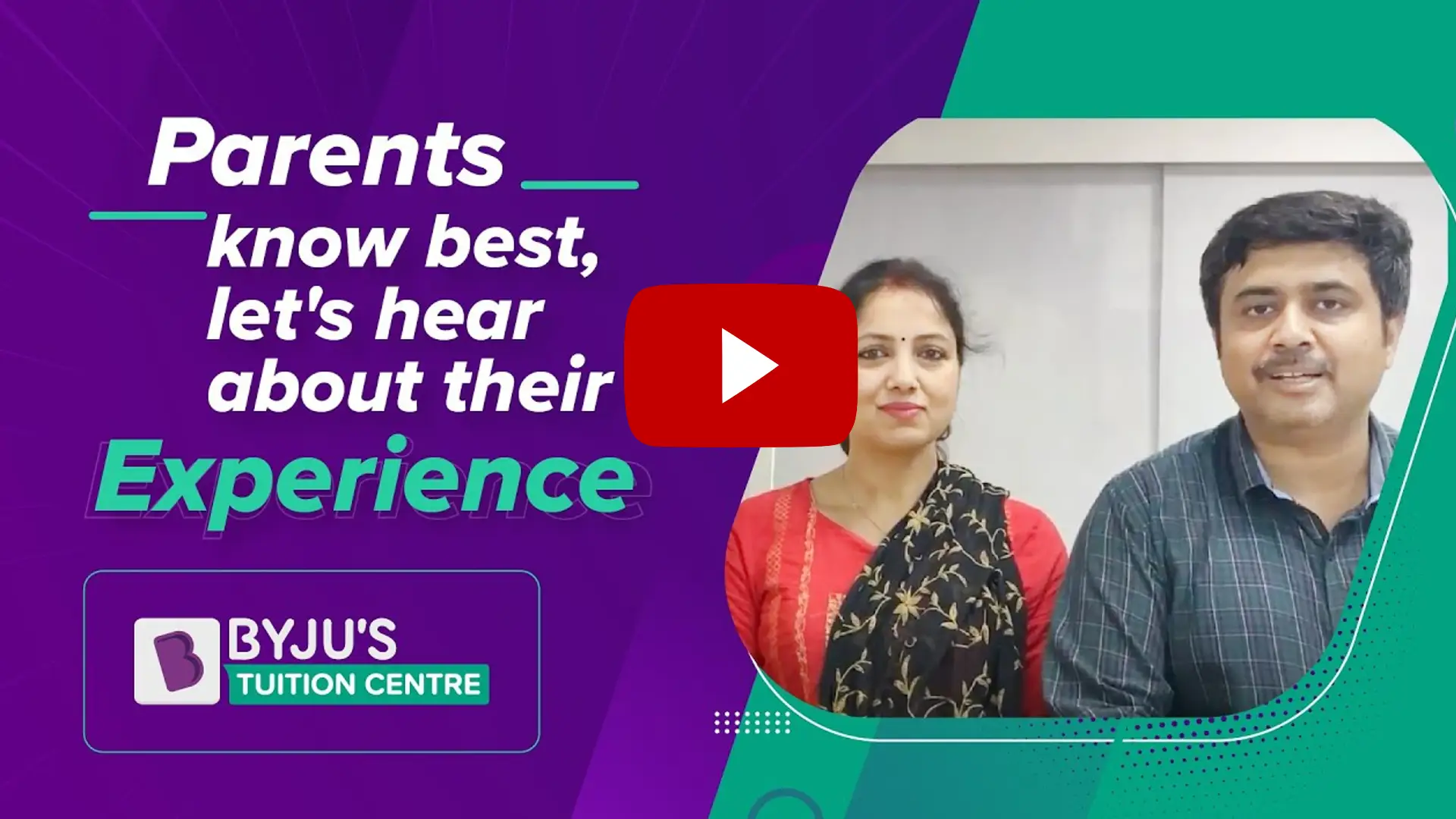 A better future is the outcome of awareness about the present. Great careers are built with the help of great academics. BYJU'S Tuition Centres have come up with revolutionary educational concepts and methodologies that will make learning effortless and time-efficient for learners. Our teachers have ample experience in teaching their respective subjects. We provide advanced technological facilities in our classrooms at BTCs for facilitating comfortable understanding of concepts by learners. We teach Maths and Science for Grades 4-10. Students studying under CBSE and the state board of Telangana are both welcome here. To save time spent by students during travelling, we have set up multiple centres across Khammam. You can find your nearest centre on our BYJU'S Tuition Centre Website.
Benefits of BYJU'S Tuition Centre (BTC) - Khammam, Telengana
Inclusive classrooms to facilitate quality learning for everyone.
Visual explanations with digital teaching aids during classes.
Doubts are resolved on the spot with contextual examples at the centre itself.
Classes are offered at affordable prices.
Several BTCs are set up across Khammam for easy access by students.
Lots of interactive activities are planned at the centres for engagement in peer-learning.
Students are taught presentation skills to help them express their ideas with clarity and accuracy
Classes are taught in hybrid mode - with provisions for both online and offline classes.
Performance in tests and assignments are recorded for further analysis
Parents are regularly updated about developments in their child's progress.
A large library of resources is available for extra study and practice.
Our lessons are designed to ensure long-term retention of concepts in the students' minds. This helps in the steady growth of subject knowledge as the student moves on to higher grades.
We follow a learner-centric approach for teaching. We want learners to be open about their problems, doubts and queries. To facilitate this, our teachers maintain a cordial relationship with students.
BYJU'S Tuition Centres are the perfect places for building a strong base on which to build brilliant careers.