Parents know best | BYJU'S Tuition Centre Experience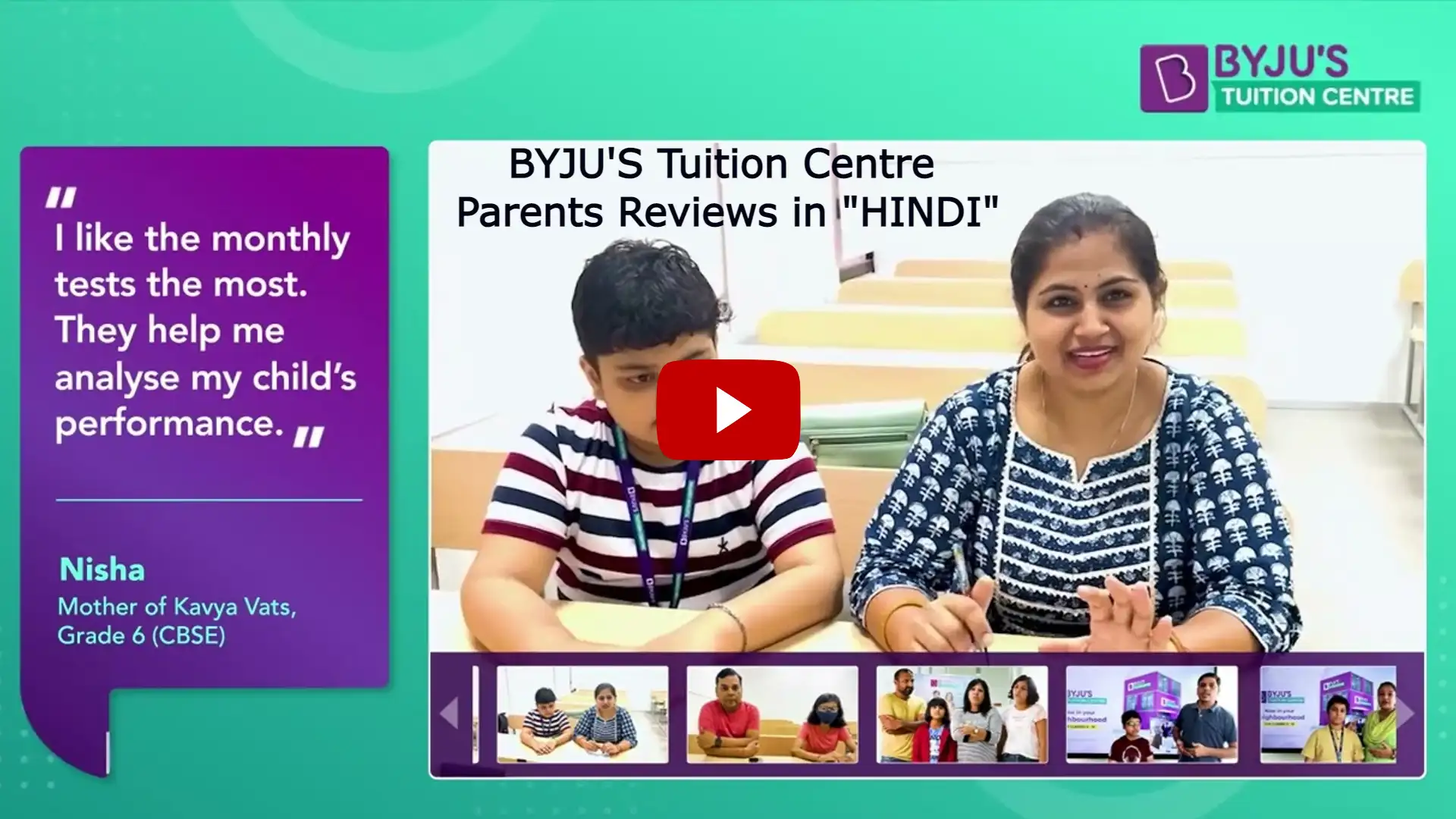 Are you not in a position to give enough time and attention to your child's performance in academics? BYJU'S Tuition Centres in Ambala bring to you advanced learning that will improve your child's performance in academics by leaps and bounds. We have expert teachers at BTCs who use a blend of digital and traditional classroom teaching making concepts both fun and easily understandable. Our quality assessments help monitor the progress in your child's academics regularly, and we report back to you with updates and important suggestions to strengthen their hold over the subjects. We offer classes in Maths and Science for Grades 4-10. Students under the CBSE board are welcome here.
Benefits of BYJU'S Tuition Centre (BTC) - Ambala, Haryana
We offer learning in a hybrid mode - both online and offline classes are available.
Easily accessible - students in a radius of 5 km around BTCs can easily access classes.
Inclusive education for covering all kinds of learner needs.
Classes are offered at affordable prices.
Cordial relationships are maintained between students and teachers for addressing problems like hesitation faced by students.
A library of extra resources is available for practice by students.
Concepts are explained through visual aids to maximise long-term retention.
Regular assessments are conducted to keep track of performance.
Lots of interactive activities are planned to boost confidence in students.
Besides providing the above benefits, we also take care of each student individually. We try to recognize weak areas in their understanding and provide remedial solutions to help them tide over their weaknesses. We maintain at least two teachers for a class - one for explaining concepts and the other for clarifying doubts so that no student lags behind during classes.
BYJU'S Tuition Classes in Ambala are the perfect places for after-school learning that you have been dreaming of till now!