Parents know best | BYJU'S Tuition Centre Experience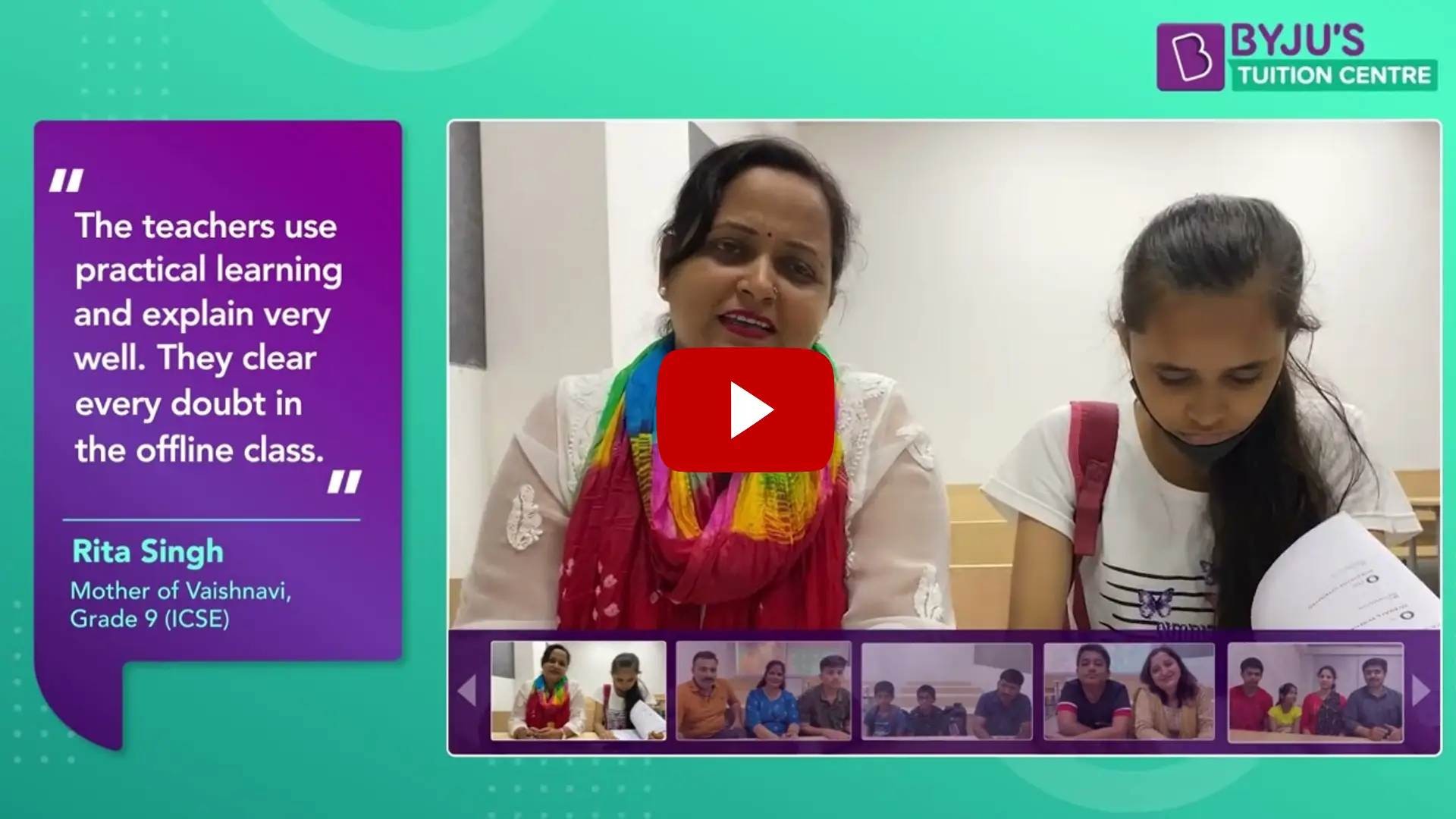 Does academics prove stressful for your child? Nowadays, with the ongoing pandemic and the heavy burden of extra curricular activities at schools, students are finding it difficult to concentrate on their core academic areas. To make things easier, BYJU'S Tuition Centres have come up with advanced teaching strategies that are designed to promote spontaneity in your child's academics. We at BTCs make concepts related to Maths and science easy to understand with the help of expert teachers and tech-enabled classrooms. Our primary goal is to make students feel less stressed and more confident about what they learn. We offer classes in Maths and Science for Grades 4-10. Students from CBSE are all welcome here.
Benefits of BYJU'S Tuition Centre (BTC) - Gautam Buddha Nagar, Uttar Pradesh
Inclusive classrooms to facilitate quality learning for everyone.
Visual explanations with digital teaching aids during classes.
Doubts are resolved on the spot with contextual examples at the centres.
Classes are offered at affordable prices.
Several BTCs across Gautam Buddha Nagar for easy access by students.
Lots of interactive activities are planned at the centres for promoting peer-learning.
Students are taught presentation skills to express their ideas accurately.
Classes are taught in hybrid mode - with provisions for online and offline classes.
Performance in tests and assignments are recorded for further analysis
Parents are updated about developments in their child's progress at the BTC.
A large library of resources is available for extra study and practice.
Our lessons are designed to ensure long-term retention of concepts in the students' minds. This helps steady growth of subject knowledge as the student moves on to the higher grades.
We follow a learner-centric approach for teaching. We want learners to be open about their problems. To facilitate this, our teachers maintain a cordial relationship with students.
BYJU'S Tuition Centres are the perfect places for building strong bases that build brilliant careers in the future.