Parents know best | BYJU'S Tuition Centre Experience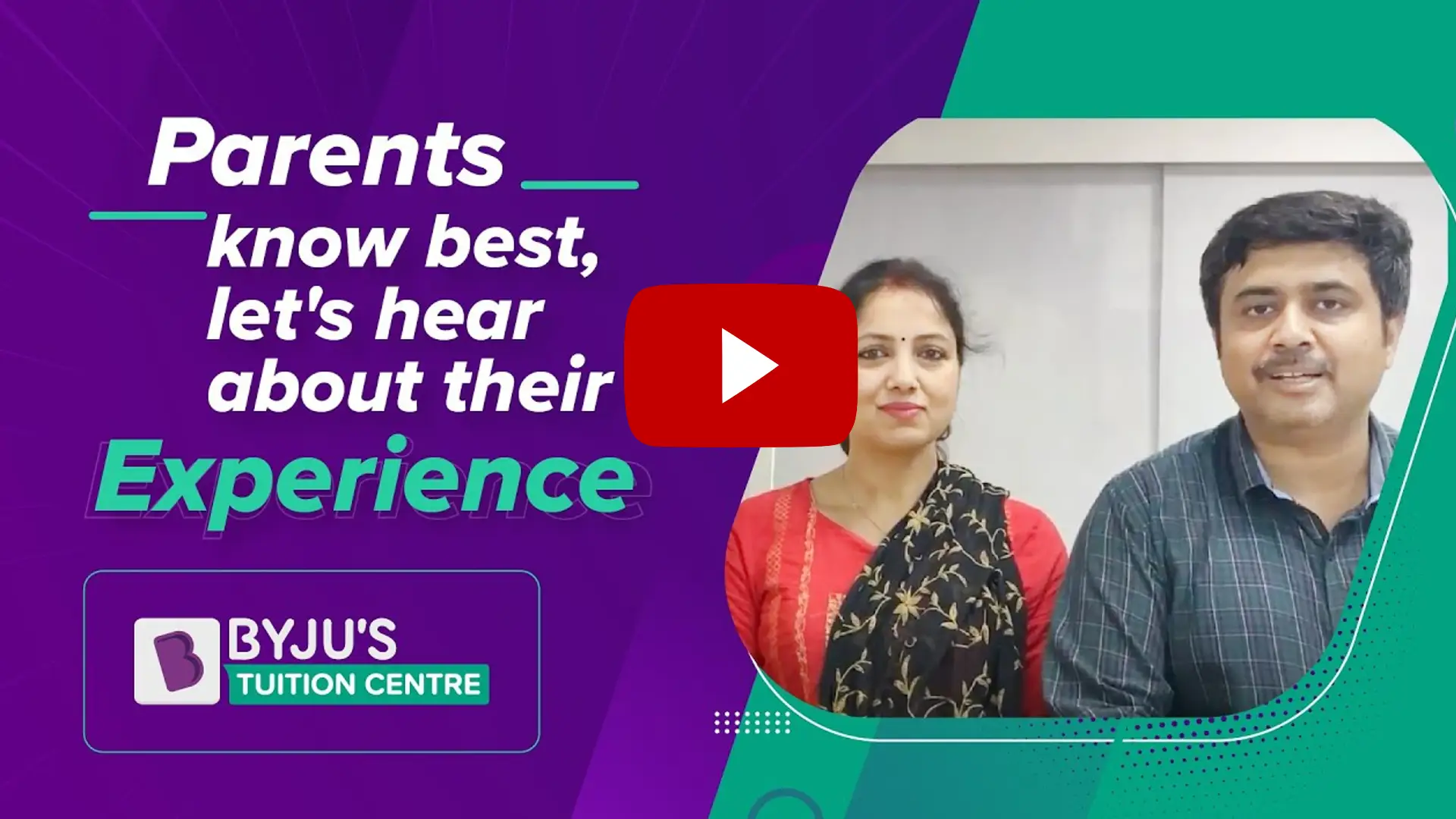 Students achieve success when they are confident about their skills and knowledge. This is achieved by engaging in extra studies which most students usually find difficult to undertake — either due to lack of proper resources or lack of a good guide. BYJU'S Tuition Centres in Kadapa is here to share the burden of students. Our sole objective is to provide education that motivates students to enjoy learning. This is done by our team of experienced teachers. They make lessons easy by breaking concepts into simple ideas and explaining with state of the art teaching aids. Our BTCs offer classes in Maths and Science for Grades 4-10. Students from CBSE and the state board of Andhra Pradesh are welcome here.
Benefits of BYJU'S Tuition Centre (BTC) - Kadapa, Andhra Pradesh
We offer flexible schedules that comprise both online and offline classes.
Lessons and courses are inclusive in nature - learners' learning styles and paces are taken into account while designing them
A learner-centric methodology is followed here.
An ample number of teachers are available for explaining concepts and clearing doubts.
To maintain continuity in learning processes, we offer classes at affordable prices.
Teachers maintain good relationships with students so that there is no hesitation in clearing doubts.
On the spot doubt resolution is done at the centres for steady and smooth progress in lessons.
Interactive activities are planned to boost confidence in expression of opinions and presentation skills of students.
Parents are informed regularly about their child's progress.
A multitude of resources are made available for the students who want to go for extra learning and practice (in Maths and Science).
Join BYJU'S Tuition Centres in Kadapa to embark on a new journey of learning that is filled with fun and excitement.