Parents know best | BYJU'S Tuition Centre Experience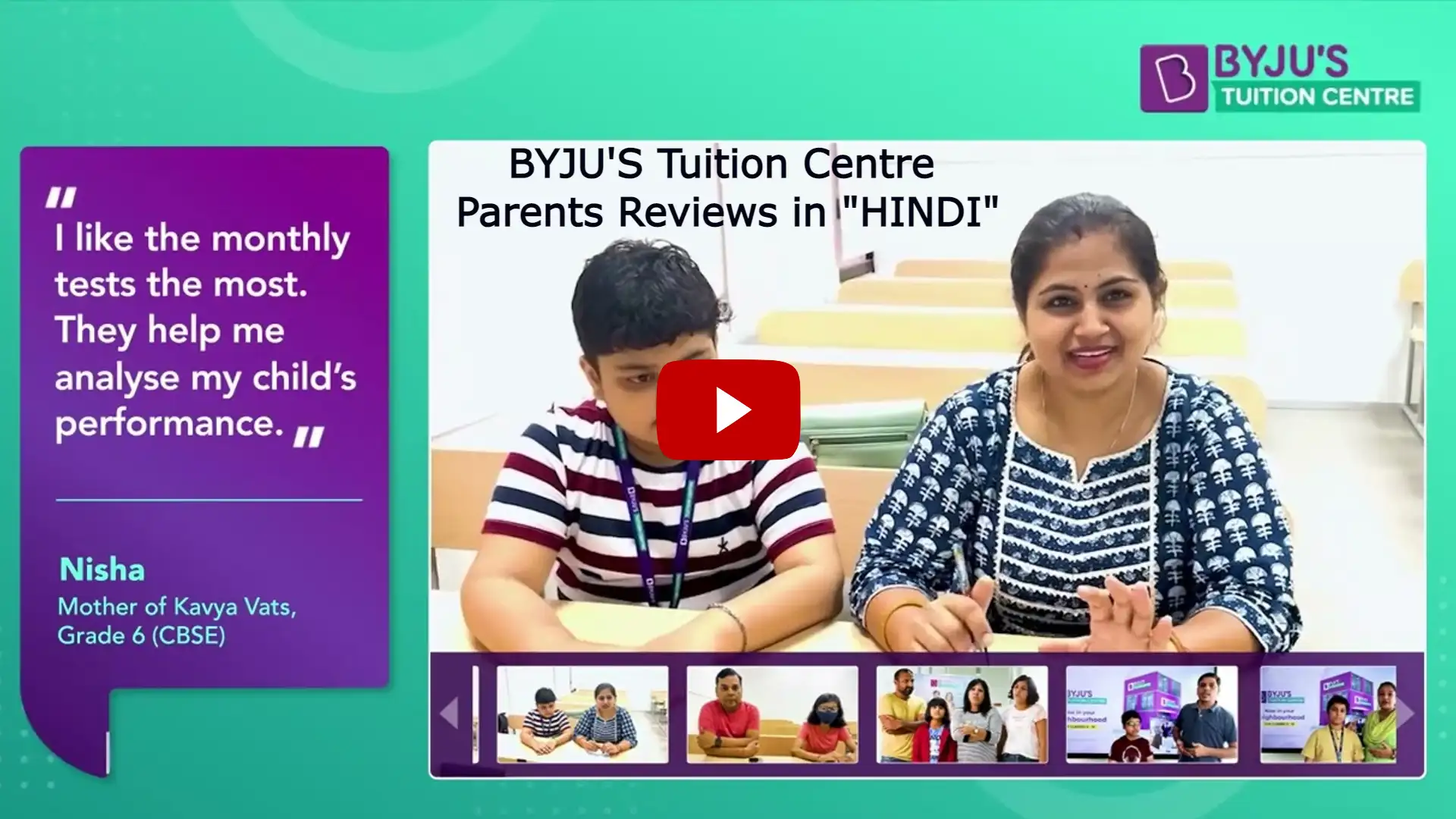 Students need the attention and focus they desire while preparing for exams. They might need prompt help regarding a query or simply a boost when they are struggling with the syllabus. They can get all this with BYJU'S Tuition Centre, which is now in your city Panipat. We have a dedicated team of subject matter experts who create the lessons carefully with an updated syllabus. The delivery mode of concepts is carefully crafted keeping in mind the learning needs for kinesthetic, auditory or visual learners. We have innovative teaching methodologies which involve animated videos, games, quizzes, etc. BYJU'S Tuition Centre, Panipat, Haryana, delivers impactful tuition for the students of Classes 4-10 for Maths and Science subjects as per the CBSE board syllabus. With dedicated teachers who have expertise in their respective subjects, students get undivided attention and focus. We have a team of education counsellors to guide the students to make the best decision for the future.
Benefits of Learning at BYJU'S Tuition Centre, Panipat, Haryana
We encourage pen and paper usage as it is vital for a well-maintained study routine and better exam preparedness. Below are the features and benefits of taking Maths and Science tuition at BYJU'S Tuition Centre, Panipat, Haryana:
Benefit of learning with India's largest ed-tech company
Tech-enabled classrooms and free workshop in Panipat to get an upgraded and new-age learning experience
Two teachers for teaching instead of one for teaching and instant doubt-solving
Best teachers available in your city to guide with their expertise in the field
Activity-based learning at BYJU'S Tuition Centre, Panipat to make the class more engaging
Unique and innovative teaching methodologies to generate interest in Maths and Science
Customised classes to cater to the individual learning requirements
Physical tuition centre with face-to-face interaction and monthly physical tests for exam-readiness
Systematic and structured monitoring with attention to the finest details and regular homework and revisions
Performance reports are provided to the parents to help them understand their child's progress
Detailed discussion and feedback sessions to help students excel in their exams
Get a call back from our counsellors at BYJU'S Tuition Centre, Panipat, to make the right decision for your child.