Parents know best | BYJU'S Tuition Centre Experience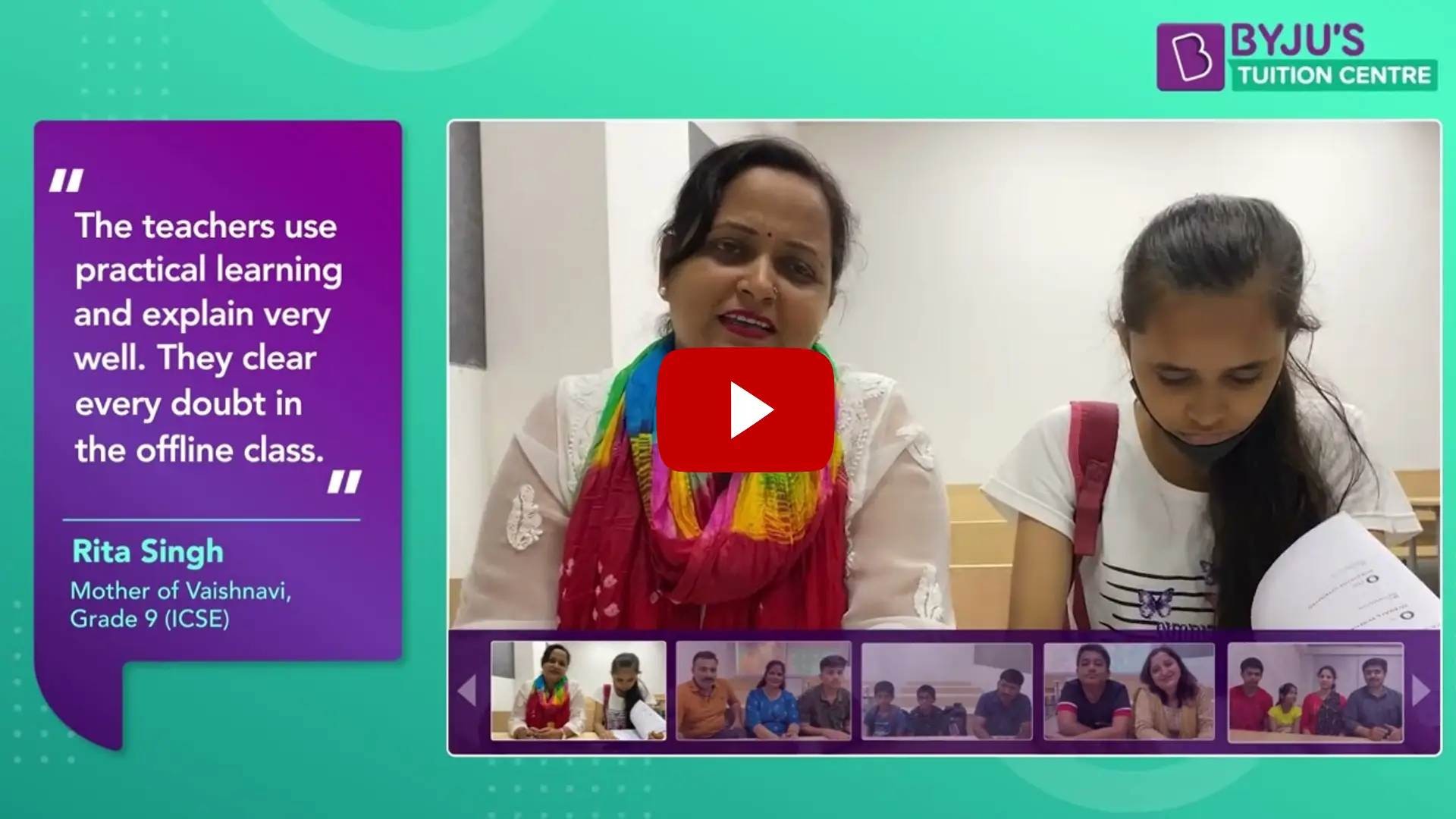 Education plays a vital role in career development. The outcome is more fruitful when academic knowledge earned can be easily transferred into skills. BYJU'S Tuition Centres bring to you the most easy and effective way of learning that lets students progress on their way to a robust career without any glitches or obstacles. We are revolutionising learning with a learner-centric methodology and state of the art classrooms that make learning fun and motivating. We offer classes in Maths and Science for Grades 4-10. Students from both CBSE and ICSE are both welcome here. You can choose your nearest BTC from our official website.
Benefits of BYJU'S Tuition Centre (BTC) - Faizabad, Uttar Pradesh
We offer hybrid classes that comprise both online and offline classes.
We focus on inclusive learning - learning styles and paces are taken into account while designing lessons and courses.
A learner-centric teaching methodology is followed here.
Teachers are available for both explaining concepts and clearing doubts separately to give a fair amount of time and attention to all learners.
We offer classes at affordable prices so that students do not have to leave in the middle of the course.
Teachers maintain good relationships with students so that they ask doubts without hesitation
On the spot doubt resolution is available at the centres for smooth transition into the next topic without wasting time.
Interactive activities are planned to boost confidence in the presentation skills of students.
Parents are updated regularly about developments made by the students.
Remedial solutions are suggested for betterment of the child in academics.
BYJU'S Tuition Centres in Faizabad hope to build a path of success for every student who studies here.