NCERT Solutions for Class 12 Business Studies provide a wide range of concepts and advanced information regarding the subject which includes all the questions provided in the NCERT books.
Business pursuits influence the day-to-day lives of all people, as they work, spend, save, invest, travel, and relax. Business affects jobs, earnings, and chances for personal endeavour and enhancement. The business has an important consequence not only in the class of living and quality of lifestyle but also of the environment in which the people reside.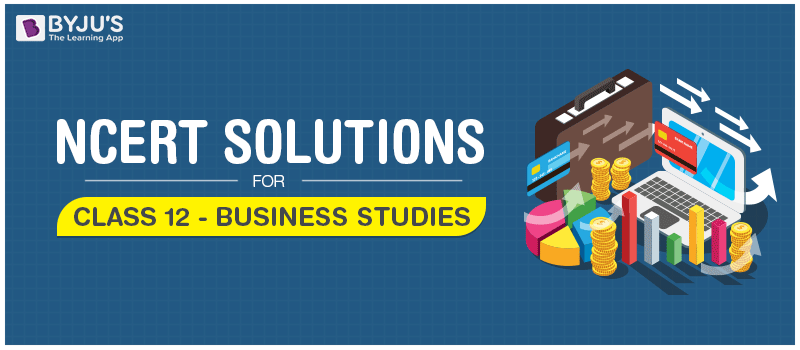 NCERT solutions Business studies for Class 12 is an advanced level of Class 11 NCERT Solutions. In Class 11 we had studied the basic fundamental aspects of the subject. And, in Class 12 it is a progressed degree of concepts.
NCERT solutions for Class 12 Business Studies, chapter wise is given below.
Access and download NCERT class 12 Books here.
NCERT Solutions for Class 12 Business Studies provides a broad degree of illustrative examples; which helps the students to comprehend and learn quickly. The above mentioned is the syllabus for CBSE class 12. For more solutions and study materials of NCERT solutions for class 12 Business Studies visit BYJU'S or download the app for more information and the best learning experience.