Parents know best | BYJU'S Tuition Centre Experience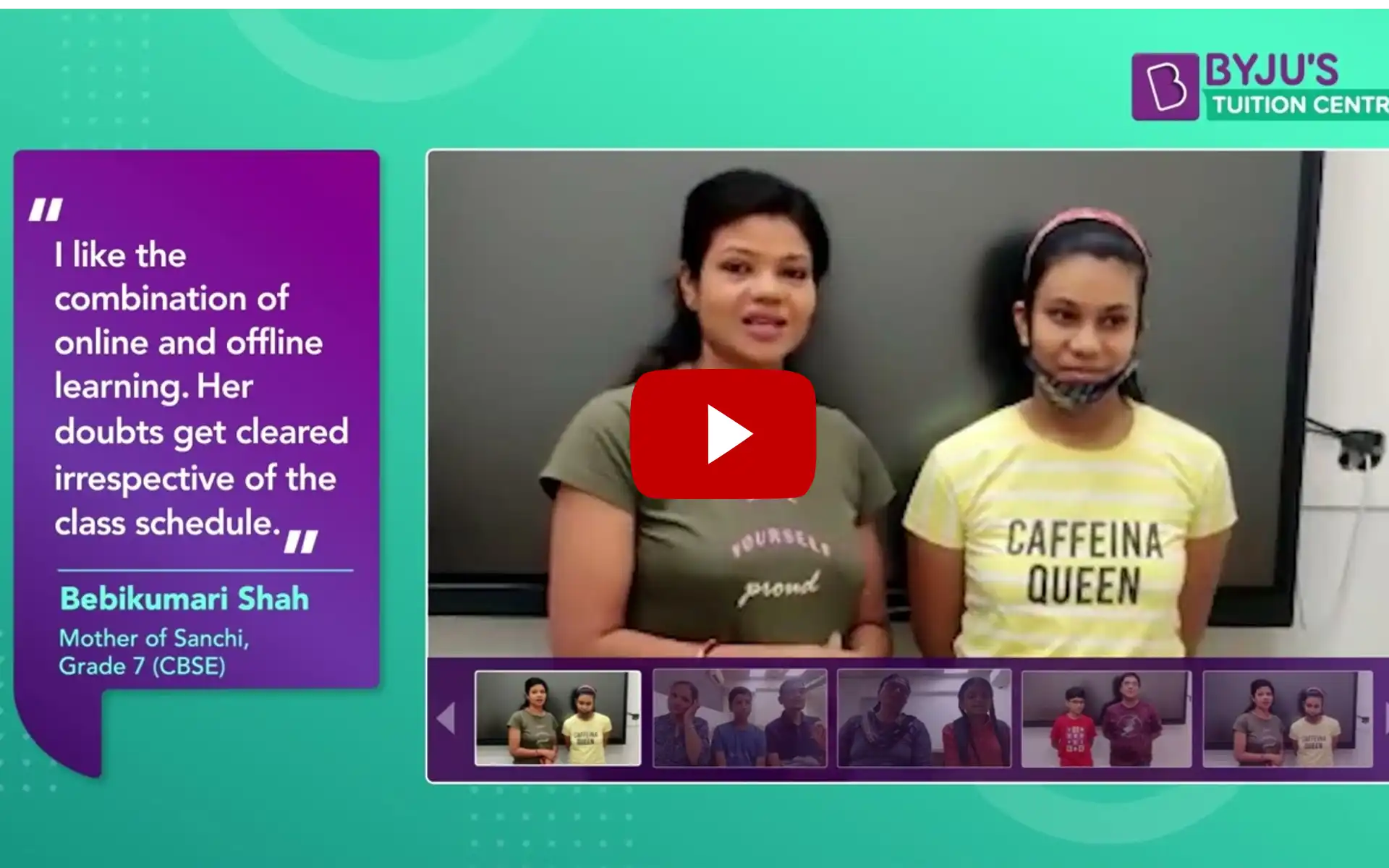 Do you need extra guidance after school to strengthen your Maths and Science subjects? Are you facing difficulty getting clarity on concepts in school? Are you struggling to improve your academic performance? Well, if any of these questions arise in your mind, you are in need of the best tuition classes. You need a teacher who can personally guide you and help you identify where you are lagging behind. BYJU'S has made it easier to get the best tuition classes near your home at affordable prices. With the launch of the BYJU'S Tuition Centre in Surat, students can easily access the best teachers, who will help them master their difficult subjects. The BYJU'S Tuition Centre Surat provides tuition classes for students of Class 4 to 10. The batches are open for CBSE and State Board students. Students can take tuitions for Maths and Science subjects.
The BYJU'S Tuition centre is a network of classroom centres spread throughout India. It aims to provide personalised learning experience to students by combining classroom teaching with digital learning. It aspires to create the world's best learning experience, by ensuring that students get individual attention through the physical presence of teachers. The learning centre encourages peer learning, teacher-student interaction, and facilitates immediate doubt solving sessions. It also includes quality assessment of students to evaluate their performance. The BYJU'S Tuition centre, Surat is open all days in a week from 10 am to 7 pm. Students can visit anytime to address their queries, and enrol themselves for the tuition classes. It will help them to improve their academic performance and increase their scores in the exams.