Parents know best | BYJU'S Tuition Centre Experience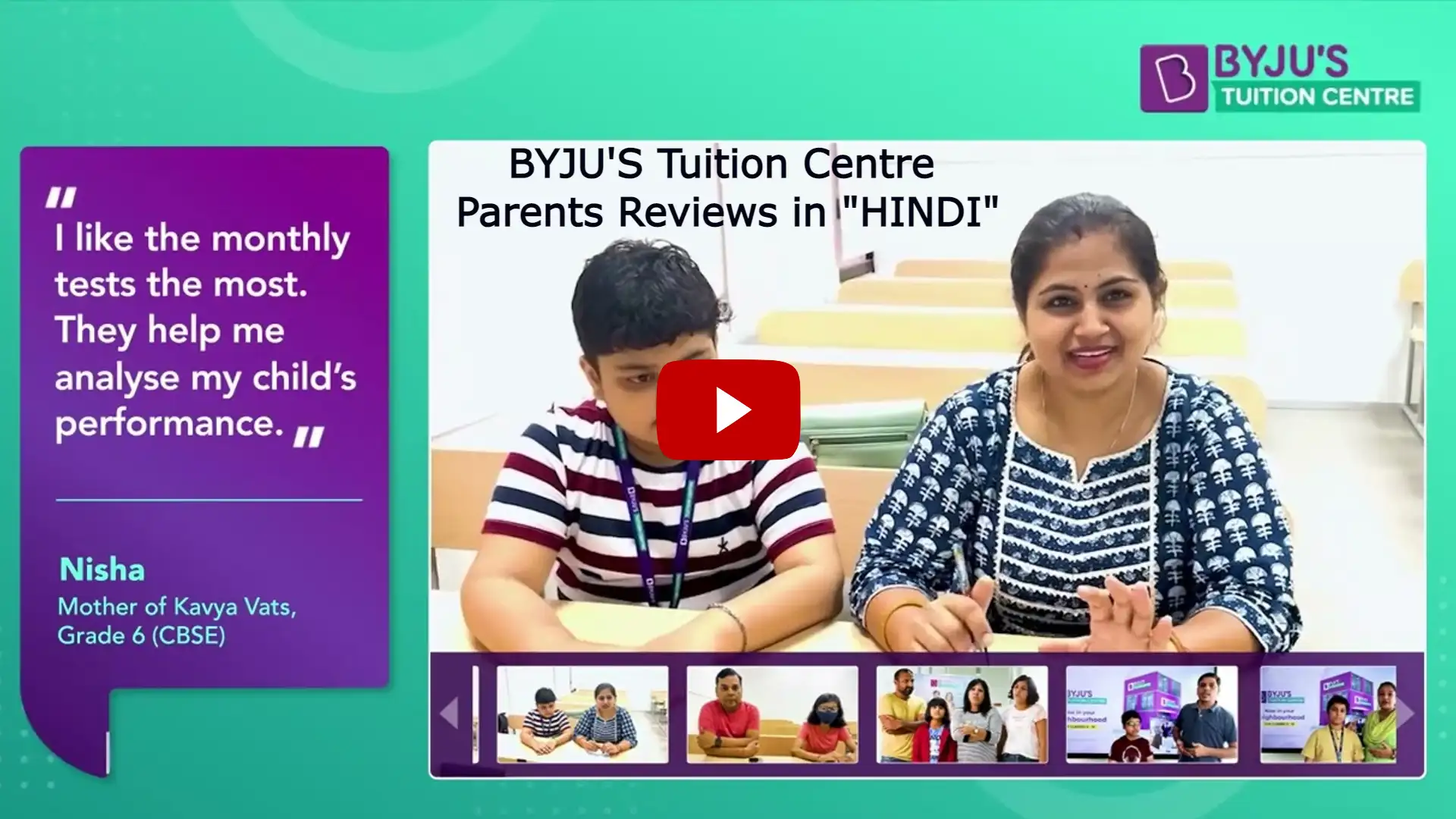 Maths and Science are two of the most feared academic subjects. At BYJU'S Tuition Centres in Sagar, we provide highly tech-enabled classrooms that facilitate easy learning guided by our experienced teachers. Students need strategic teaching and scaffolding to score well in these subjects. We also give priority to immediate doubt resolution and personalised classes for students who lag behind in classes. We focus on peer-learning and provide games and activities to keep the enthusiasm for learning alive in the classroom. We offer classes for Grades 4-10 in Maths and Science to students from the CBSE board.
Benefits of BYJU'S Tuition Centre (BTC) - Sagar, Madhya Pradesh
Inclusive teaching methodology for accommodating various student needs.
Classes are offered in a hybrid mode - with availability of both online and offline classes.
Maths and Science tuition classes are offered at affordable prices.
Teachers maintain a warm and friendly relationship with students.
Students are encouraged to come up with questions and doubts.
Subjective questions are assigned along with regular homework.
Presentation skills are taught for appropriate verbal representation of concepts.
Peer-learning as a source for learning.
A two-teacher model in online classes.
Extra resources at BTCs for students who want to learn and practise more.
Preparation for other kinds of competitive exams besides school exams.
Assessment results are recorded for in-depth analysis of students' performance.
Feedback sessions with parents to discuss their child's performance.
Remedial solutions suggested for improving each child's performance.
Face-to-face interaction helps bridge any kind of learning gaps.
We believe that learning at one's own pace is very important for healthy cognitive development. Our teachers design lessons and assignments that cater to each student's learning pace and capabilities.
BYJU'S Tuition Centres in Sagar are designed to give quality education to every student enrolled there. Find your nearest BTC today to start an exciting journey of academic success.