The Newly Launched BYJU's K5 App Will Offer Students The Platform To Explore The World Of Math Through Games, Interactive Videos And Quizzes
How It Works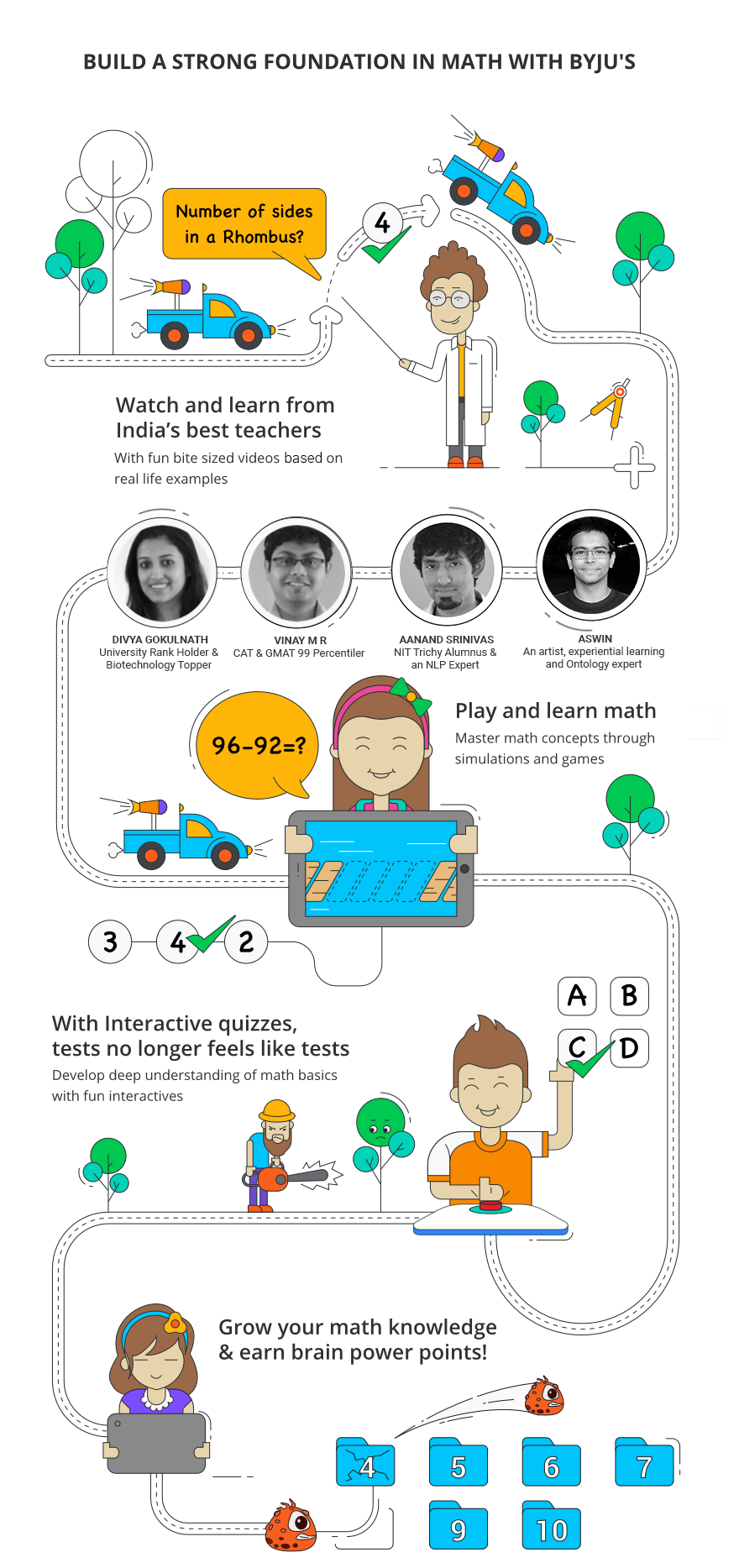 "Great learning app with good graphics. The app engages with children very effectively.
"My nephews are addicted to this app!! The idea of integrating fun with learning has paid off. Great app
"Awesome! Fun! Easy! My son who hated maths, loves it now. He loves watching the videos and learning from them
"Learning should be an experience for children and my kids got that. Thanks to B Y JO'S. they don't need anything else to study from.
"The BYJU'S app is so interactive! My kids love it. They can use it effortlessly, and understand even the most difficult topics.
"BYJU'S was the best option for my daughter. I have no words for it, just lovely!
Amit Mishra
Krishna Goutham
Kamini Tiwari
Aman Saroj
Mariya Marina
Renu Thakur