Parents know best | BYJU'S Tuition Centre Experience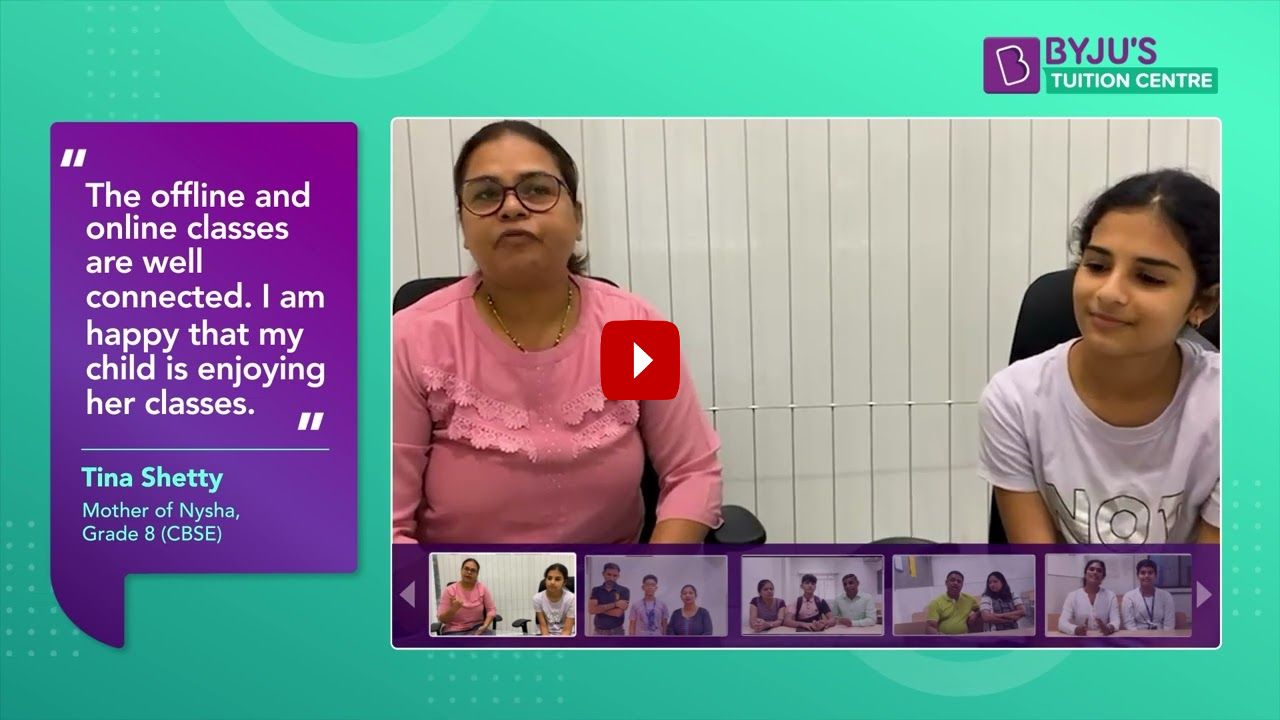 Looking for the nearest tuition centre to provide an upgraded learning for your child? BYJU'S Tuition Centre provides the best after-school learning program to boost your child's performance. BYJU'S Tuition Centre, Aurangabad, Maharashtra, provides state of the art facilities and a modern approach for learning. Your child can get an unmatched learning experience with our tech-enabled classrooms, innovative videos, group discussions, quizzes and much more. BYJU'S provides hybrid Maths and Science tuition to the students of classes 4-10. There are separate batches for CBSE and Maharashtra state board students. BYJU'S has a team of highly qualified and experienced teachers in India who can guide your child in the best possible way. They make learning a fun experience by including real-life examples to explain the concepts during the class.
Benefits of Learning at BYJU'S Tuition Centre
With the versatility in teaching, every class is a new class at BYJU'S Tuition Centre, Aurangabad. We make sure to provide nothing less than the best to your child at an affordable price. Learning Maths and Science with BYJU'S has many benefits, some of them are listed below:
BYJU'S is India's largest ed-tech company
We have a team of top teachers in the country to guide your child in Aurangabad
We offer hybrid setting with online and offline classes to make learning easier
Peer-to-peer learning to improve social skills and healthy competition among them
Comprehensive classroom session in tech-enabled classrooms
Free workshop in Aurangabad
Two-teacher model - one for teaching and one for personalised attention in the class
Personalised learning experience for Maths and Science
In-depth analysis with the help of homework, assignments and tests
Customised tests and worksheets for Maths and Science
Monthly physical test at the centres in Aurangabad for exam preparedness
Parents are provided with the monthly assessment reports
On the spot assistance and review by the expert teachers at the centre
We at BYJU'S Tuition Centre, Aurangabad, make the students fall in love with learning with our teaching methods. Get a call back from our counsellors to make the right decision for your child.