Parents know best | BYJU'S Tuition Centre Experience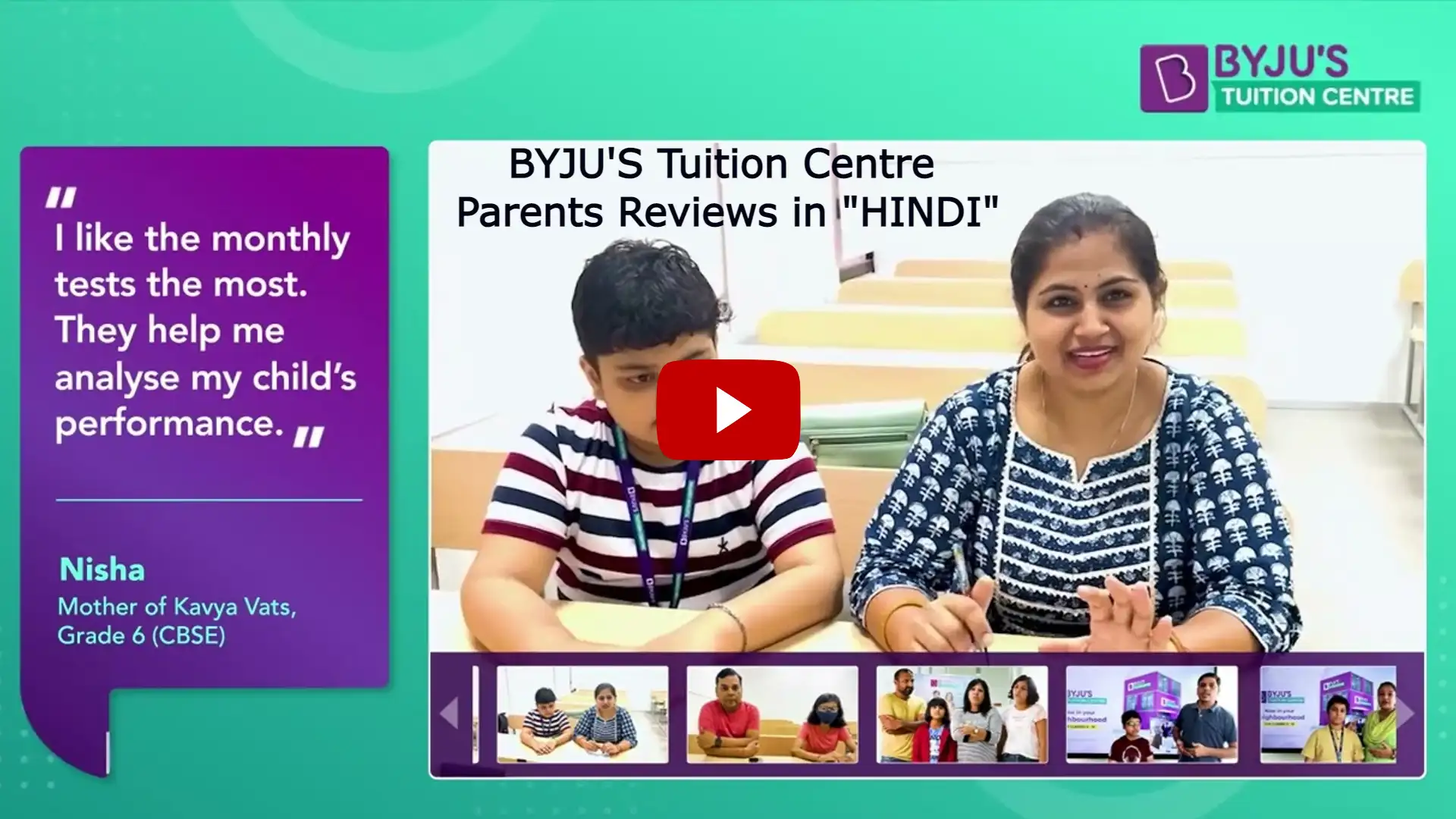 A better future is the outcome of being dedicated to the present. Great careers are achieved with the help of great academics. BYJU'S Tuition Centres have come up with revolutionising educational standards that make learning effortless and time-effective for learners. Our teachers have ample experience in teaching their respective subjects. We provide advanced technological facilities in our classrooms at BTCs facilitating comfortable understanding of concepts by learners with the use of tech-enabled teaching aids. We teach Maths and Science for Grades 4-10. Students from both CBSE and ICSE boards are welcome here. To save time spent by students during travelling, we have set up multiple centres across Hisar. You can find your nearest centre on our BYJU'S Tuition Centre Website.
Benefits of BYJU'S Tuition Centre (BTC) - Hisar, Haryana
Keeping the pandemic in mind, we provide both online and offline classes.
We take care of the various learning styles and paces of learners while designing lessons.
Our teachers follow a learner-centric teaching methodology.
Problems like clarity of concept and doubt resolution are taken care of by two separate teachers for the same class to avoid learning gaps.
Classes are offered at affordable prices to avoid financial hurdles from students' side.
Teachers maintain good, long-term relationships with students to motivate further learning in them.
On the spot doubt resolution is given utmost importance.
Interactive activities are planned to promote confidence in students.
Parents are informed regularly about the progress of students.
A multitude of resources are made available for the students who want to go for extra studies.
BYJU'S Tuition Centres are the stepping stones for a better tomorrow in your child's life.