Parents know best | BYJU'S Tuition Centre Experience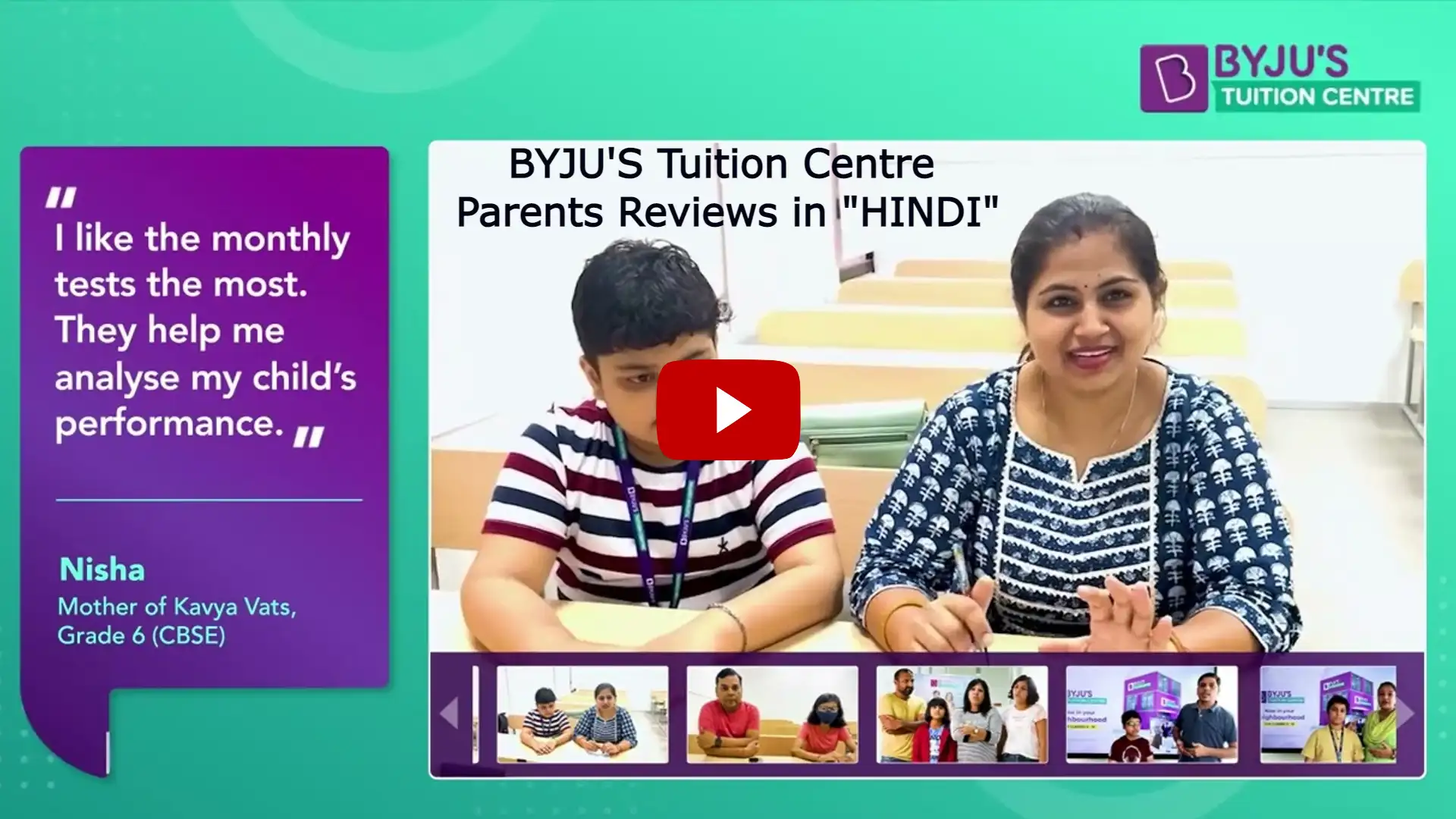 At BYJU'S Tuition Centre, Roorkee, Uttarakhand, academic development and personality development go hand-in-hand. We have an aim of developing the young minds with a holistic approach. Upgrade to an unmatched learning experience with our Maths and Science tuition in Roorkee. We have tech-enabled classrooms and also provide free workshops to our registered students. BYJU'S Tuition Centre has a unique teaching methodology and specific two-teacher advantage for every city including Roorkee. We are offering Maths and Science tuition to students of Classes 4-10 for CBSE syllabus. To every student enrolled with us, we promise to provide dedicated learning time without any diversion. Our team consists of subject matter experts and dedicated teachers who are working for the betterment of students in Roorkee.
Benefits of Learning with BYJU'S Tuition Centre, Roorkee
Students can learn differently with deeper insights into the topics and can build their conceptual understanding. At BYJU'S Tuition Centre, Roorkee, Uttarakhand, students are stress-free in a fun-filled learning environment and are improving significantly. Some major benefits of Maths and Science tuition at BYJU'S are mentioned here:
BYJU'S is an expert in educating students and is India's largest ed-tech company
We are prompt at doubt-solving during the classes
Advantage of our exclusive two-teacher model over the traditional single-teacher one
Tech-enabled classrooms and free workshop in Roorkee
Personalised learning experience for Maths and Science subjects
Systematic monitoring to identify and improve the child's strengths and weaknesses
A well-maintained study routine with our regular revision sessions and subjective homework
New-age learning with animated videos, quizzes and much more in the class and on the app
Physical tests for better exam preparedness at BYJU'S Tuition Centres, Roorkee, Uttarakhand
Building confidence, communication skills and social skills along with academic skills with classroom activities.
We, at BYJU'S Tuition Centre, Roorkee, believe in making learning a fun experience and put all our efforts into making that a reality. Get a call back from our counsellors to make the right decision for your child.