Parents know best | BYJU'S Tuition Centre Experience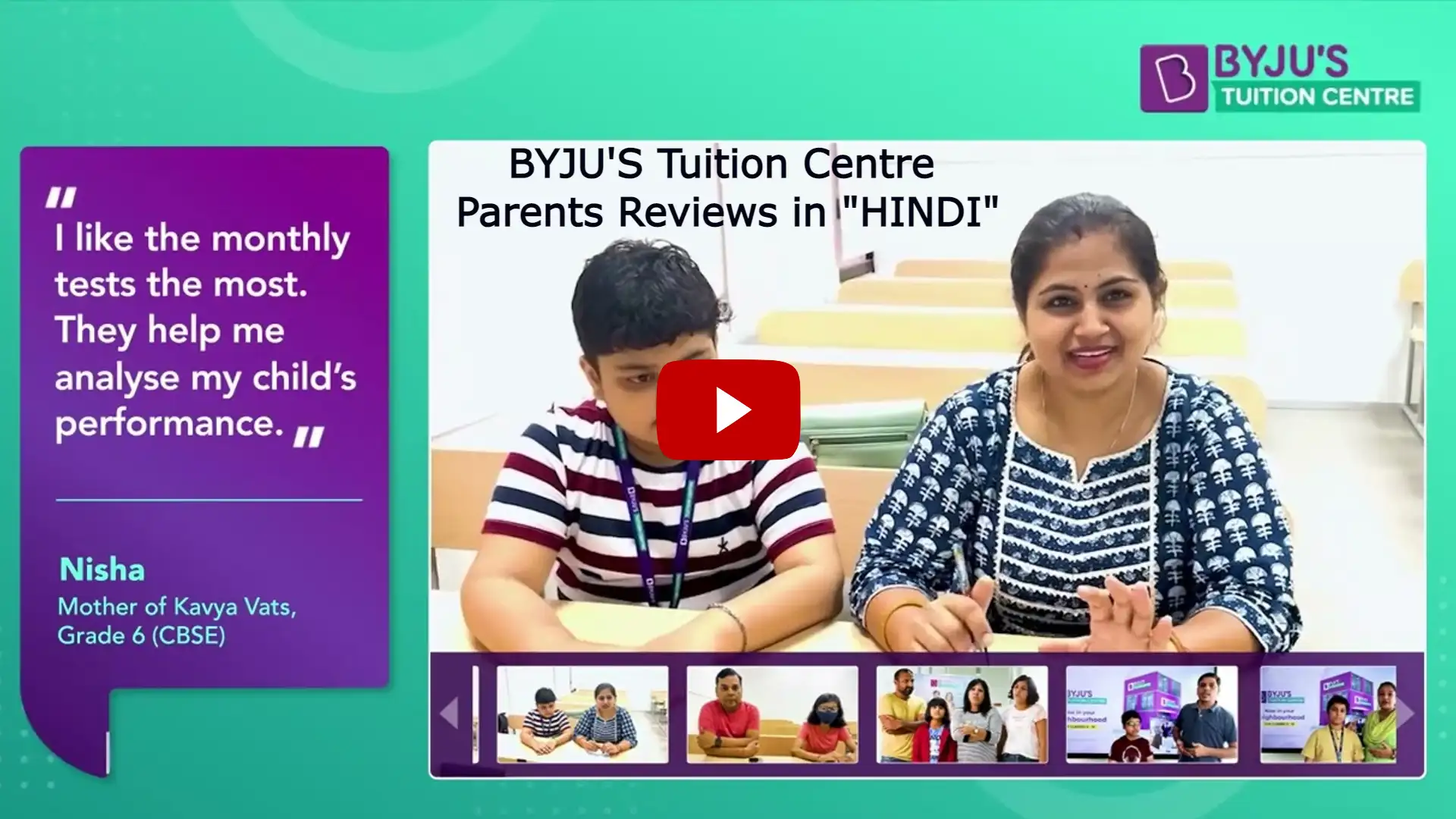 An effective learning program is vital for students as it will go a long way towards building their careers. BYJU'S Tuition Centre, Patna, makes sure that students are not merely studying for the sake of passing exams but are taking initiative towards achieving their goal. To get the best tuition in Jharkhand for Maths and Science, look no further. Get the advantage of learning with the most trusted and India's largest ed-tech company in your own city Patna. BYJU'S provides personalised tuition for the students of Classes 4-10 for Maths and Science as per the CBSE syllabus. Through our network of BYJU'S Tuition Centres, we provide new-age learning facilities in Patna and strive to keep the learning environment stress-free.
Benefits of Learning with BYJU'S Tuition Centre
The students will get undivided attention as each student gets their own specific time and opportunity to resolve their queries. While schools fail to attend to every child individually, BYJU'S Tuition Centre makes sure to review and monitor each of them. Below are the benefits of taking Maths and Science tuition at BYJU'S Tuition Centre, Patna, Bihar:
Benefit of learning with India's largest ed-tech company
We like to teach unconventionally and make sure every class is different so as to generate interest in studies.
The best teachers in India with the best subjective knowledge and experience in this field
Teaching as per kinesthetic, visual and auditory style of learning
Regular homework and tests including subjective questions for in-depth analysis of the student
24/7 access to a huge library of innovative animation and worksheets on the app
Free workshops and tech-enabled classrooms in Patna
Customised classes for Maths and Science subjects at BYJU'S Tuition Centre
Hybrid learning with online and offline classes to facilitate learning at your own pace
Regular revisions to map the progress and make the students stay on track
Detailed discussions and feedback sessions with parents
Get a call back from our counsellors at BYJU'S Tuition Centre, Patna, to make the right decision for your child.