Parents know best | BYJU'S Tuition Centre Experience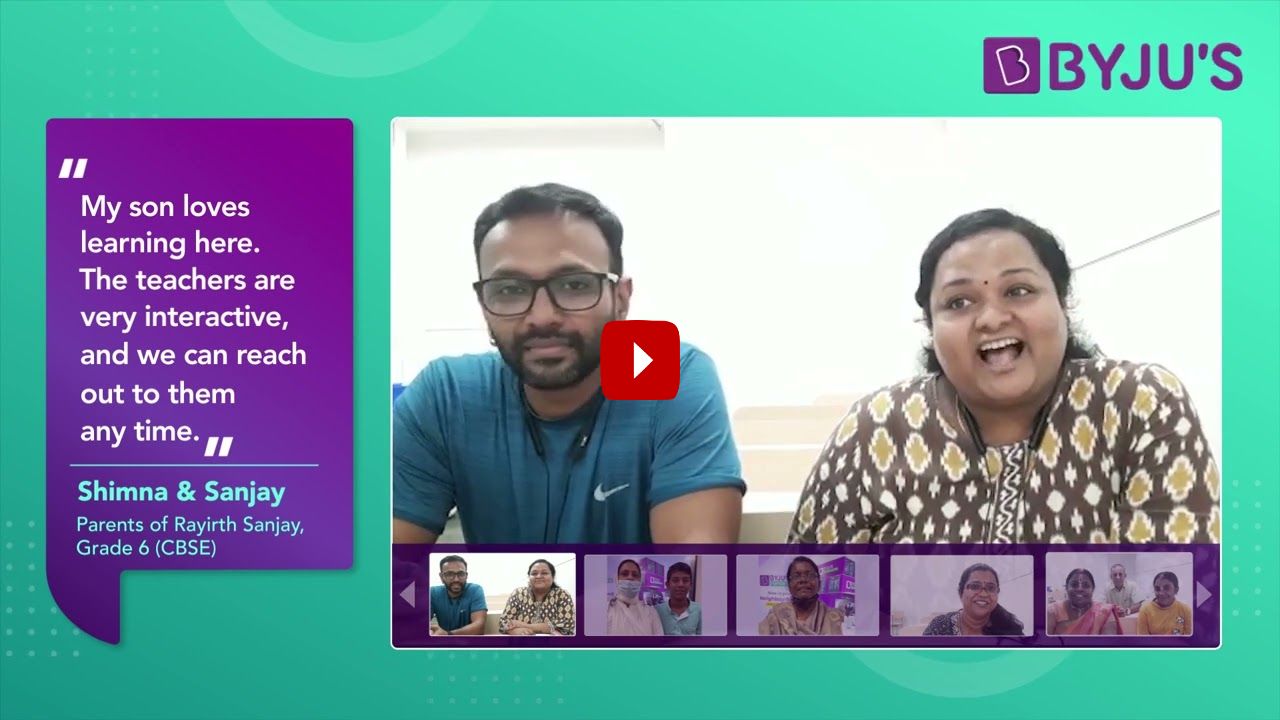 Who says studies are hard and complicated? Join our tuition classes at BYJU'S to discover a new dimension of learning! Learning here is made fun and easy with a team of expert teachers who not only emphasise on creating resourceful lessons but also use aids that are highly tech-enabled for easy understanding and sustained interest. We believe in teaching with a lot of classroom participation and engagement in activities instead of simply giving lectures that might not be comprehensive to all. BTCs in Kozhikode offer tuition in Maths and Science for students in Grades 4-10. All students from CBSE and state board of Kerala are welcome here. We have opened a series of BTCs across Kozhikode to ensure your easy access to us. To save your time and effort, please go to our website for BYJU'S Tuition Centres and find your nearest BTC.
Benefits of BYJU'S Tuition Centre (BTC) - Kozhikode
We value every student of ours and design our courses in Maths and Science complying with the individual learning styles, interests and needs of our students.
Classes at the BTCs are highly affordable - keeping in mind that our primary motive is to educate for better future prospects of students.
Teachers here maintain a healthy relationship with the students so that they feel free to approach the former with their problems without hesitation - thus removing all blocks standing in the way of learning.
Doubt and queries are a part of the learning process, and our teachers at BTCs provide instant doubt resolutions to students to ensure a quick and easy learning process.
The real proof of students' learning lies in how they apply the concepts with confidence; we have lots of interactive activities for students dedicated to this purpose.
Classes at BTCs are flexible with provision for hybrid classes - both online and offline - keeping in mind the present conditions in the country due to the pandemic.
Parents are informed about the latest improvements and developments in the student's academic profile at our BYJU'S Tuition Centres.
BYJU'S Tuition Centres in Kozhikode offer the best of resources to make it a better and safe learning space for students.