Parents know best | BYJU'S Tuition Centre Experience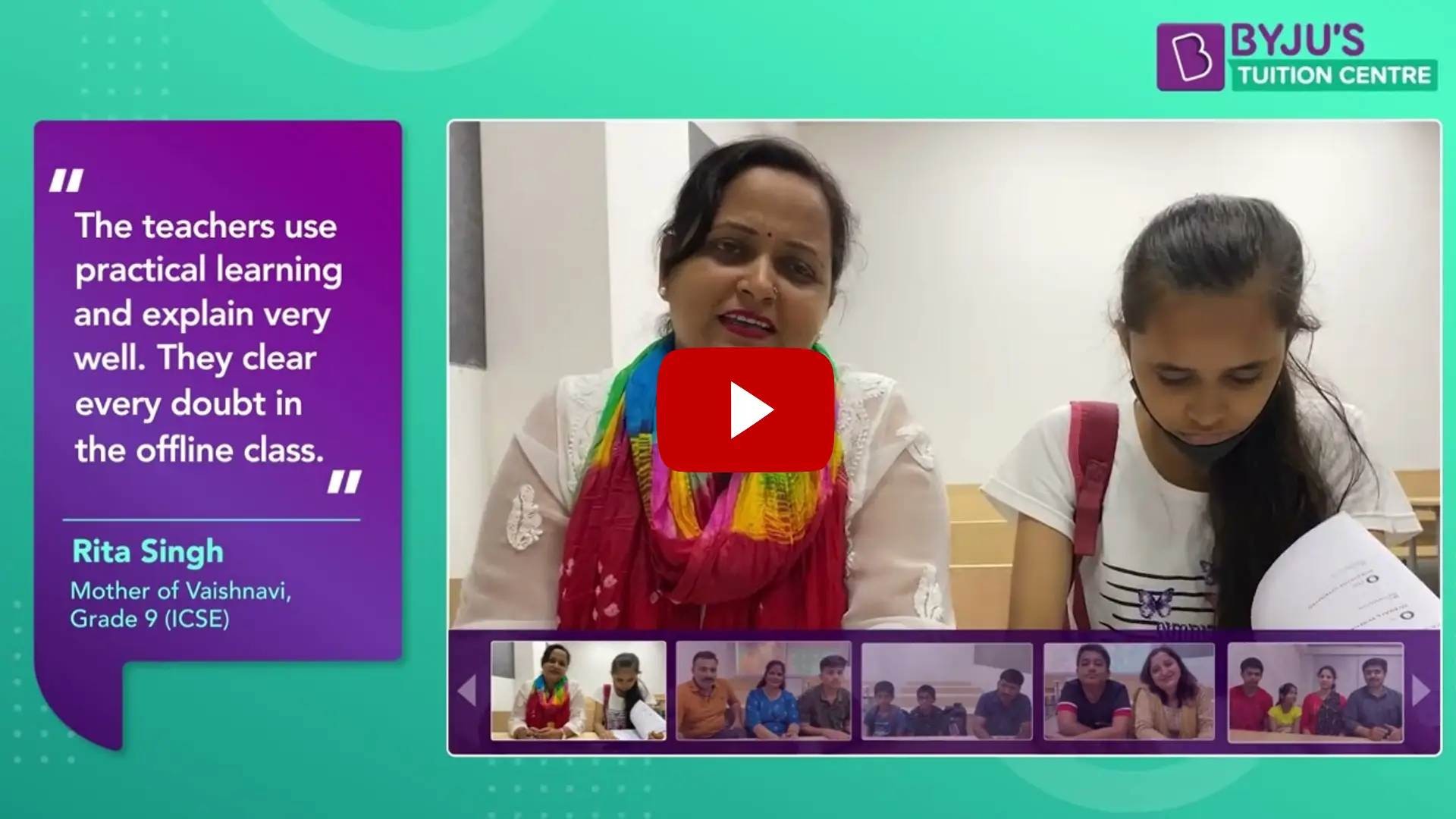 If your child has trouble understanding their lessons and struggles to score good marks in the exams, they might need extra help. The best way to enhance your child's learning is by enrolling them for tuition. If you're looking for a tuition centre in Noida, your search ends here. BYJU'S introduces BYJU'S Tuition centre (BTC) in Noida, an affordable tuition service that'll help your child learn effectively and perform well in the exams. BTC in Noida is open for Science and Maths tuition for CBSE students in Class 4 to Class 10. BYJU'S Tuition centre is equipped with tech-enabled classrooms and expert teachers teaching proven content to provide an immersive learning experience for students. They also provide immediate doubt resolution, frequent quality assessments and peer learning to improve the child's learning outcomes.
Benefits of BYJU'S Tuition centre (BTC) – Noida
BYJU'S Tuition centres in Noida is an affordable tuition centre that helps children get an in-depth, personalised learning experience to strengthen their knowledge and improve learning outcomes.
BTC coaches students through expert teachers and tech-enabled classrooms where students can improve their learning of core subjects like Maths & Science.
BYJU'S Tuition centres offer after school learning support for Class 4 to Class 10 CBSE students. BTC is the best place for students in Class 9 and Class 10 for extra coaching to improve their academic performance.
Students have the opportunity to get their doubts cleared on the spot and discuss with teachers and peers to learn better.
BTC Noida conducts frequent assessments to help evaluate the child's progress and find weak points to help improve their academic performance and score better marks.
Along with improving their academic performance, BYJU'S Tuition centres also boost the child's logical thinking, quantitative reasoning, analytical thinking and problem-solving skills to aid in their overall development.
Enrol your children in the nearest BYJU'S Tuition centre in Noida to improve their learning and set them on the path to academic excellence!