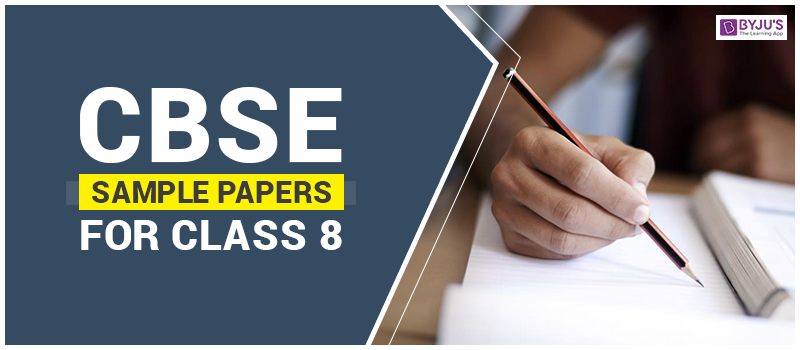 CBSE sample papers for class 8 is a useful and handy resource in helping students to score well in class 8 CBSE board exams. The set of sample question papers covers the solution to every important question from all the units and chapters along with the total number of marks allotted to each question given by the Central Board of Secondary Education (CBSE).
Byju's provide students with the CBSE sample papers for class 8 SA1 and SA2, which includes Maths, Science and English. Students can have an idea of the question paper pattern and the manner in which the question paper can be framed based on the marking criteria.
Class 8 Science
CBSE Class 8 Science includes units and chapters from different streams and background. Most of the topics are relevant to daily activities, and some are based on scientific applications such as:
Crop Production and Management
Microorganisms
Metals and Non-Metals
Cell- Structure and Functions
Force and Pressure
Sound
Natural Phenomenon
Light
Solar System
Pollution of Water and Air
Mathematics for Class 8
Mathematics is a subject that demands understanding and maximum practice. To obtain impressive scores in CBSE class 8 Maths exam, students must have a strong hold over each and every problem along with perfection in all the maths formulas. The CBSE sample papers for class 8 maths includes test papers, summative assessments questions for free along with the following topics:
Linear Equations in One Variable
Rational Numbers
Quadrilaterals
Geometry
Data Handling
Algebraic Expressions and Identities
Factorization
Introduction to graphs
Stay tuned with Byju's to get the latest notifications on CBSE along with syllabus, marking scheme, CBSE previous year's question paper and more.