Parents know best | BYJU'S Tuition Centre Experience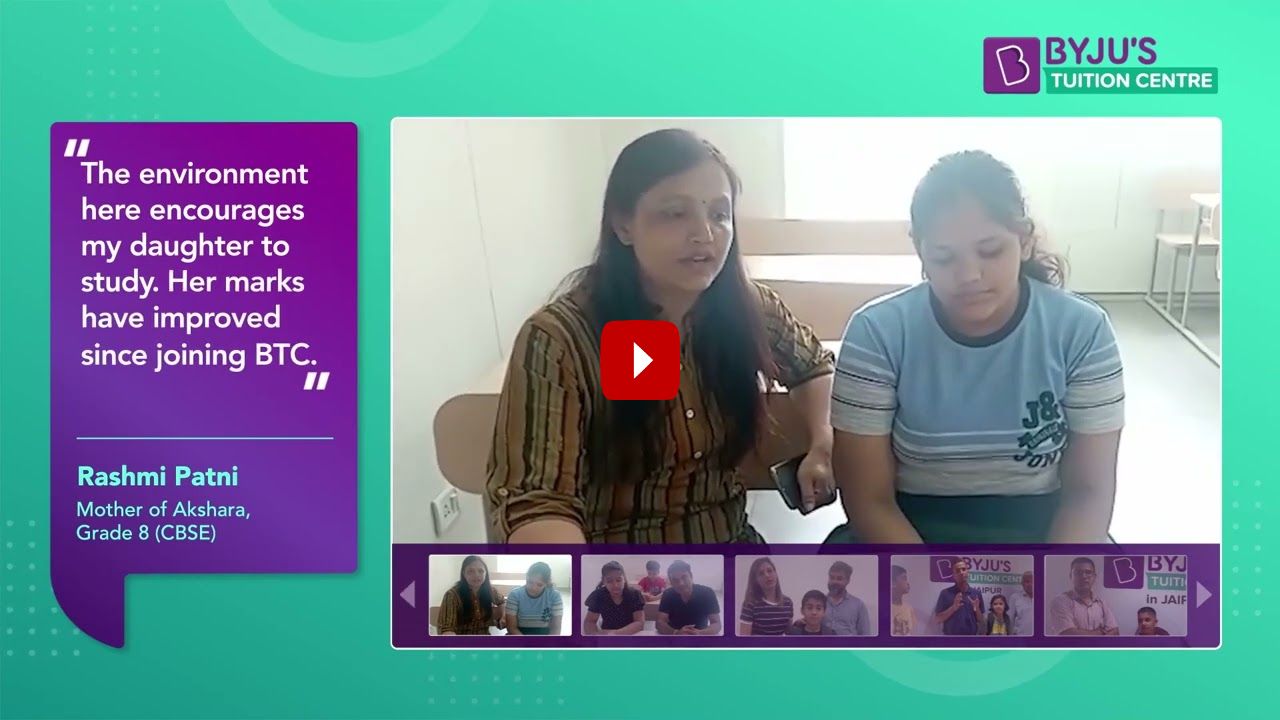 Scaffolding learners during learning processes is crucial for their overall development in subject knowledge. We at BYJU'S Tuition Centres in Udaipur are committed to providing all assistance to learners in classes. With the use of high-tech teaching aids, Maths and Science classes are enjoyable and easily comprehensible for learners. This leads to long-time retention of these concepts which is necessary for better academic prospects in the future. They become well-versed in concepts as they move up to the higher grades. The final result is that they become ready to excel in competitive exams which decide their final destination in careers. We offer physical tuition classes for students who are studying in Grades 4-10 under the CBSE board of education. You can find your nearest BTC by looking up on our BYJU'S Tuition Centre Website.
Benefits of BYJU'S Tuition Centre (BTC) - Udaipur
Students' comfort and convenience in learning is very important to us. We understand that each student is unique and has a different learning style and pace - we design our courses and lessons to be inclusive of all these needs for quick and easy learning.
Keeping in view the kinds of situations created by the pandemic, we provide flexible schedules at BTCs that have both online and offline classes.
We do not believe that any doubt/query is small and insignificant - especially when it comes to Maths and Science. Our teachers at BTCs make sure to resolve every small problem or query with ample clarification and examples.
Teachers maintain a very warm and friendly relationship with the students to remove any kind of obstacles or hindrances that might come up in the way of learning. We want students to be more and more enthusiastic in their studies.
There are a variety of interactive activities at BYJU'S to boost students' confidence and executional capabilities regarding what they learn.
We maintain a proper record of how the student is performing via tests, assignments and activities and keep the parents informed about the same regularly.
BYJU'S Tuition Centre is a trusted name for unleashing the academic potential hidden in your child.