Parents know best | BYJU'S Tuition Centre Experience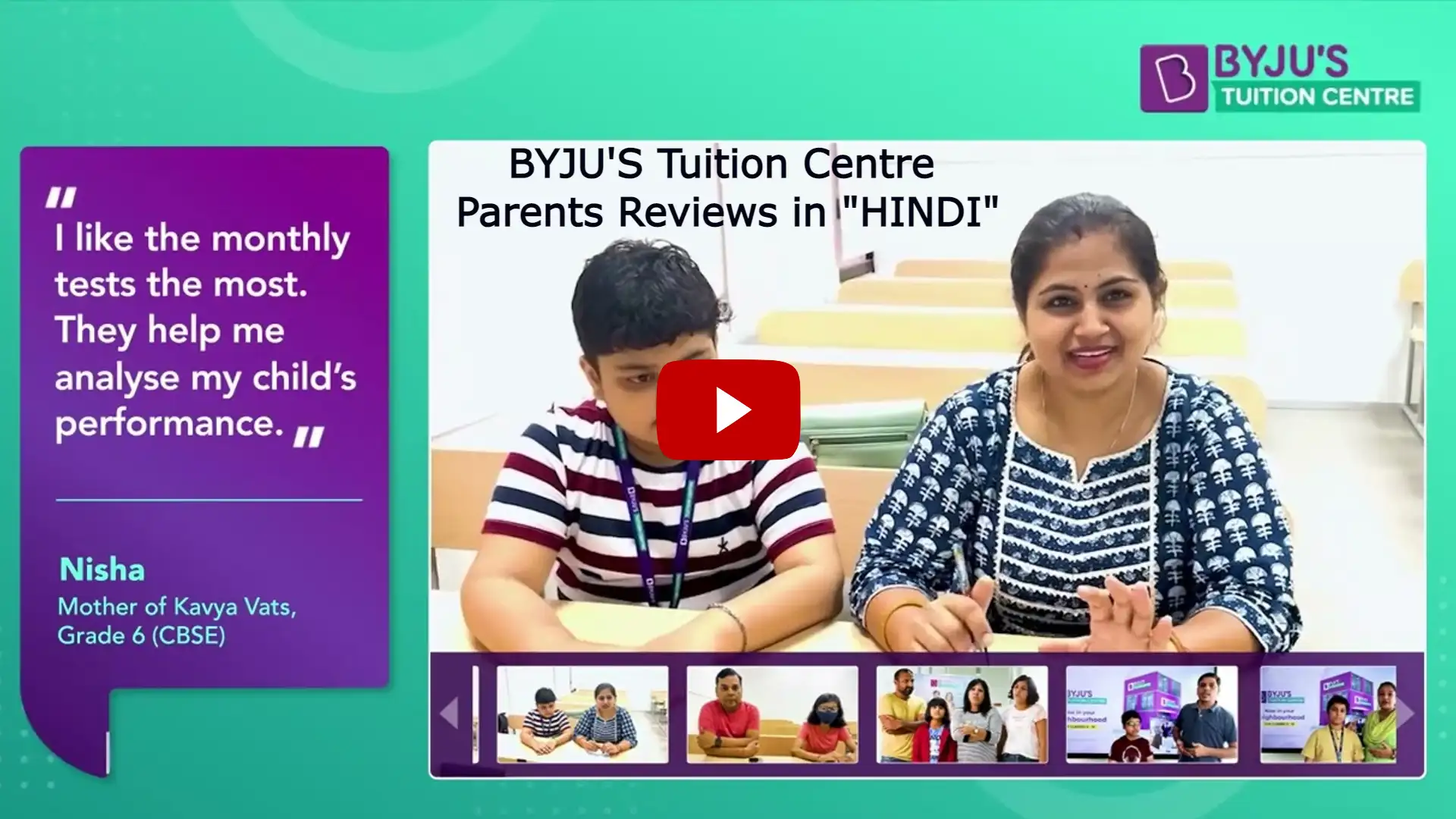 Education is a basic need for every student. It flourishes with better resources and proper guidance. At BYJU'S Tuition Centres across Cuttack, we are working towards fulfilling these two qualities in the field of learning. We want every student to understand the concepts taught. With highly experienced teachers and tech-enabled classrooms, our goal is to revolutionise learning and make every student confident about what they learn. We offer physical tuition for Grades 4-10 students studying under the CBSE syllabus. The subjects we cater to are Maths and Science. To minimise the time and effort put in by students, we have opened multiple BTCs across Cuttack. You can find your nearest BTC from our website - BYJU'S Tuition Centre.
Benefits of BYJU'S Tuition Centre (BTC) - Cuttack
Our work at BTC is focused on providing effortless learning experience so that no student feels left out or alienated. While designing courses, lessons and resources, we make sure our methodology caters to every students' individual learning styles and speeds.
We make sure our classes are affordable so that quality learning is not a liability for the parents.
Teachers at BTCs maintain a healthy relationship with the students. We believe learning is at its best when it is facilitated, not imposed upon by instructors.
Obstacles during learning should not be feared. Problems and doubts faced by students in Maths and Science should be resolved as quickly as possible. With a learning environment that focuses on healthy relationships between students and teachers, the former is naturally encouraged to come up with queries without hesitation.
We maintain an ample number of instructors at the centres so that students get easy doubt resolution. We have separate teachers for explaining concepts and clarifying doubts.
Classes at BTCs are largely centred around numerous interactive activities for boosting confidence in the students. The ability to present their thoughts, ideas and opinions with clarity is very important to us.
BTCs maintain a proper record of how the student is performing in tests, assignments and activities; and make sure to keep the parents informed about latest developments regularly.
We provide a very flexible schedule with a combination of both online and offline classes.
Enrol your child for classes at BYJU'S Tuition Centre today for the start of a journey full of fun and exciting learning experiences!