Parents know best | BYJU'S Tuition Centre Experience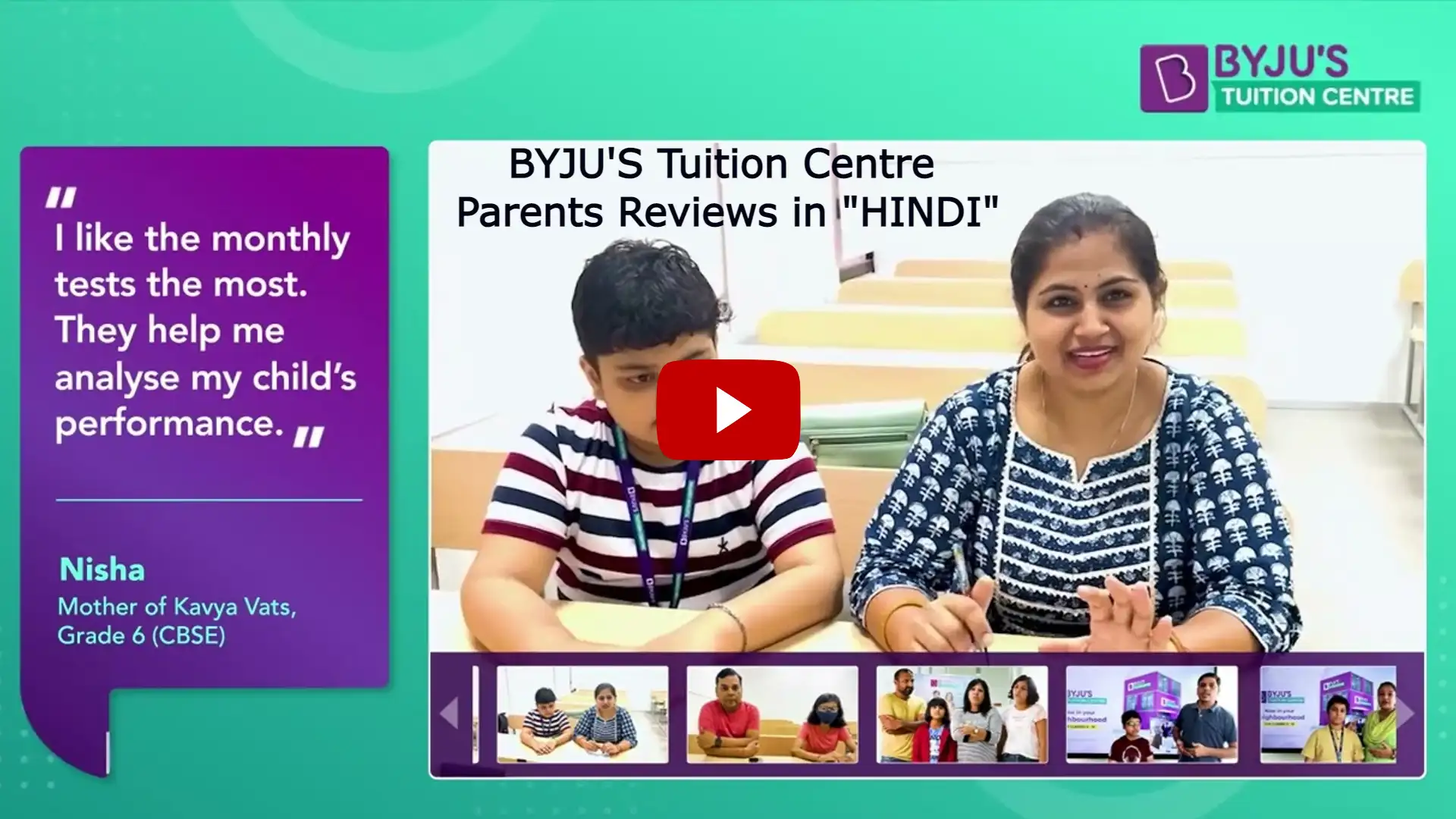 Ever wondered how students score such high marks in Maths and Science? It is the clarity of concepts learned that makes them successful in studies. We need to use a lot of logic, and practice application-based problems for a good grasp over these two subjects. BYJU'S Tuition Centres have cracked the codes to success in these two aspects. With a pool of expert teachers and state of the art classrooms, we at BYJU'S plan to revolutionise learning Maths and Science in a new way that is fun and enjoyable. With lessons that explain concepts visually, learning is easier and faster than ever. We offer classes for Grades 4-10 for students following the CBSE syllabus. You can select your nearest BTC from our official website.
Benefits of BYJU'S Tuition Centre (BTC) - Bhagalpur
We are aware of the different kinds of learning styles used by learners while learning. We also understand that every student learns at a certain pace. We, at BTCs, design courses and lessons that accommodate all these above needs.
The primary motive behind setting up BTCs is to give students quality education. We offer classes at affordable prices so that students do not have to compromise in any way.
We do not believe in procrastination. Our teachers at BYJU'S firmly believe that clearing doubts and queries on the spot is essential for a student's continuous growth in academics.
Relationship between a teacher and a student is considered very important for learning at BTCs. Our teachers maintain a cordial relationship with students so that they do not hesitate in asking for help at any point of time.
We conduct a lot of interactive activities at BYJU'S. Our aim is to promote peer-learning. Discussions, presentations and brainstorming help students share their thoughts, ideas and opinions boldly.
Our centres keep track of the students' progress regularly. Test results and other kinds of performance reports are analysed thoroughly. Parents are updated about the student's developments accordingly.
We want your child to feel safe and relaxed during classes. We offer both online and offline classes to facilitate ease and comfort for learners.
BYJU'S Tuition Centres in Bhagalpur hope to provide quality education to students for their brilliant success ahead in life.