Parents know best | BYJU'S Tuition Centre Experience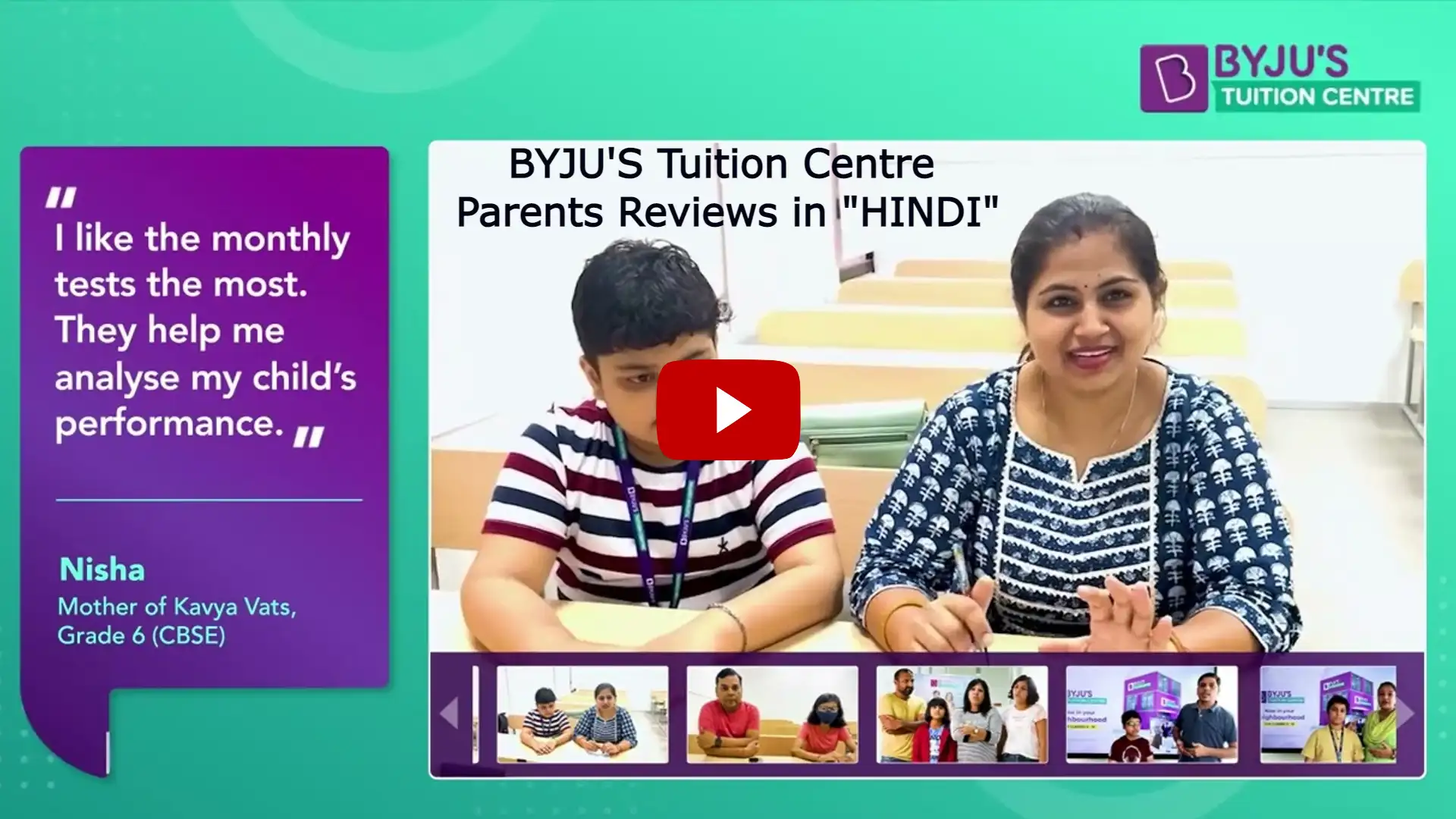 Concept building at an early age is important as it smoothens the journey of transition towards complex concepts. BYJU'S Tuition Centre, Darbhanga, encourages parents to enrol their children at an early age so that it can go a long way towards building their careers. Strong basics can help in academic preparation as well as help in preparation for major competitive exams. Maths and Science are two important subjects which need focus from the beginning. We are providing Maths and Science tuition as per the CBSE syllabus for the students of Classes 4-10. These tuition classes are personalised based on the students' appetite for learning. With highly motivating classes that make the concepts crystal clear, students are on a smooth learning path with progressive outcomes. We take care of the learning style and behaviour to customise our classes accordingly.
Benefits of Learning with BYJU'S Tuition Centre
Students can get customised classes based on his/her learning styles and can easily discuss the difficulties with the tutors. Darbhanga has many tuition centres but the below mentioned features and benefits makes BYJU'S the best tuition centre near you:
Benefit of learning with India's largest ed-tech company
Encouragement to use pen and paper at the centres for exam preparedness
Personalised Maths and Science tuition in Darbhanga
24/7 access to the app that has a huge library of innovative animation and worksheets
Free workshops and tech-enabled classroom for the taste of new-age learning in Darbhanga
Systematic study routine with homework and physical tests at the centre
Hybrid learning at BYJU'S Tuition Centre, Darbhanga with online and offline classes
Revisions, unlimited practice and subjective homework for performance tracking and further improvements
Parents are provided with detailed performance reports
Feedback sessions and discussions to understand loopholes and rectifying errors
Improved confidence and social skills with group discussions, team activities etc.
Activity-based learning at the centres in Darbhanga
Get a call back from our counsellors at BYJU'S Tuition Centre, Darbhanga, to make the right decision for your child.