Eligibility Criteria for NEET: The National Eligibility cum Entrance Test is an entrance examination held by the National Testing Agency (NTA) for students aspiring for undergraduate medical and dental courses like MBBS and BDS in private and government colleges in our country. This exam primarily is one-tier based and is conducted annually.
From the year 2016, the AIPMT (All India Pre-Medical Test) has been replaced by the NEET Exam. Before applying for NEET, candidates should read the application form to see whether they fall under the eligibility criteria mentioned in it. The criteria for the exam would vary as per the State or All India Basis.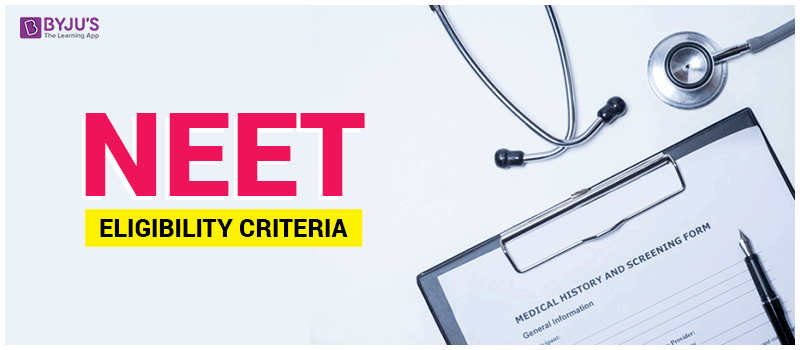 NEET 2023 Eligibility Criteria
Eligibility Criteria for NEET 2023
Age Criteria
The minimum age limit is 17 years as of December 31, of the year of admission for students belonging to all the categories. Hence, for candidates to qualify for the lower age limit, they must be born on or before 31st December.

There is no clause on the upper age limit of candidates willing to appear for NEET.

As per the Letter dated 09 March 2022, received from National Medical Commission, Under Graduate Medical Education Board pertaining to the upper age limit, that there should be no upper age limit as decided in the fourth NMC meeting held on 21 October 2021.

Aggregate Marks
For,

General Category – 50% (Physically Handicapped, PH – 45%)

OBC/SC/ST – 40% (PH – 40%)

Note: The marks scored for Math would not be taken into consideration in this exam

Number of Subjects
There will be a total of 3 subjects Physics, Chemistry, Biology.
Number of attempts
There is no such attempt limit
Year of Passing

Candidates who are appearing for their board exams in the year 2023 – Eligible
Candidates who have appeared for Class 12 exam and appearing for an improvement exam – Eligible
Students who have appeared for the Class 12 exam in 2022 and have taken an improvement exam in 2023, can mention the year of the exam with a better score.
NEET Eligibility Criteria for State Quota
Candidates should note that around 85% of MBBS/BDS seats will be reserved for NEET states quota counselling. The rest 15% of the seats will be allotted at the central level for All India Counselling. Hence, candidates have to fulfil the below-mentioned criteria:
Applicants should be a resident of the respective state.
Applicants should have proper proof of their residency.
Applicants should have completed (or pursuing) their schooling (Class 12th) from the respective state.
More here: NEET Quiz videos
Eligibility Criteria for All India Quota in NEET
Applicants have to be a citizen of India.
Age criteria, as aforementioned should be fulfilled.
From the academic year 2022-23, the students from UT of Ladakh shall be eligible for admission under 15% of All India Quota seats
From these details, candidates can have a clear idea of the eligibility criteria for NEET 2023.
For detailed information on eligibility criteria for J&K candidates under AIQ and complete details on eligibility criteria for admissions to different universities, it is advisable that aspirants refer to the NEET official website where complete information is provided in the information bulletin, clarifying all queries.
Stay tuned with BYJU'S to get the latest notification and news on NEET 2023. Get the NEET Syllabus, NEET Exam Pattern, NEET Exam details, etc. only at BYJU'S.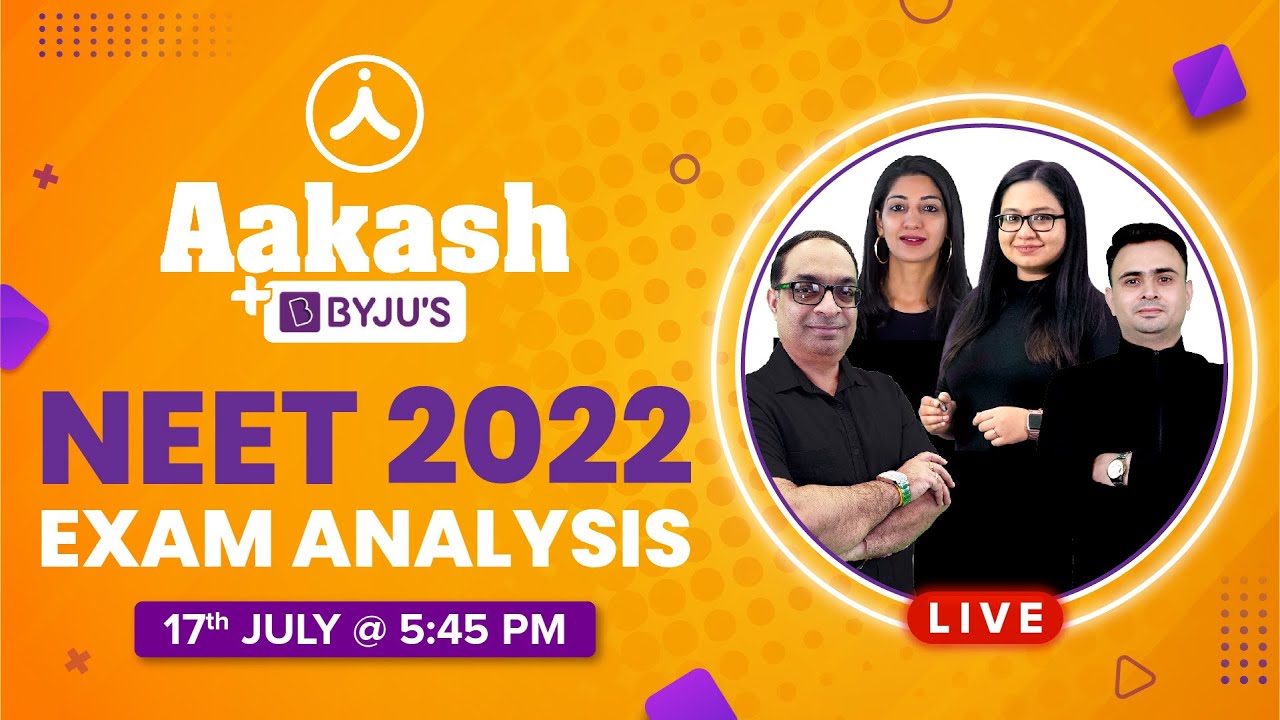 Frequently Asked Questions on Eligibility Criteria for NEET 2023
Q1
Are supplementary candidates eligible for NEET?
Yes, candidates participating in supplementary exams can take part in NEET. However, during the time of examination, such candidates must provide the required documents for which the following criteria should be fulfilled – must have completed class 12 with a minimum of 40% for Reserved candidates and 50% for Unreserved candidates. Must be 17 years as of 31st December and not lesser. Nationality: Indian Nationals, OCIs, NRIs, PIOs & Foreign Nationals.
Q2
Are practical marks counted for NEET eligibility?
NEET eligibility takes into account total marks obtained from, both practical and theory in Physics, Chemistry, and Biology.
Q3
What is a postcard size photo for NEET?
Postcard size photo is one of the documents to be uploaded for NEET 2023. The specifications provided by NTA for it is – 4″X6″, Size of file (JPG/JPEG format) 50 Kb to 300 Kb and description for the online tool (with 72 DPI) – 4.25 X 3.5 inches.
Q4
What is category rank in NEET?
Category rank comes into the picture during the NEET counselling process and has an important role in your option entry stage. It is the rank you scored in your category such as General/SC/OBC/ST/(PH) Physically Handicapped.
Q5
How many seats are in NEET?
Total number of seats – 83,075 MBBS Seats, 26,949 BDS Seats. The seat availability for AYUSH course is around 52,720. These figures are obtained through online sources for previous years and are subject to change.
Q6
As per eligibility, how many times can I appear for NEET 2023?
As per the latest, there is no restriction on the number of attempts, given the minimum age limit criteria are met.