NEET Biology is essentially an indispensable section as it is one of the most scoring subjects if the students plan their preparations wisely. During the examination, the questions from biology are so compatible that a well-prepared student will never feel unsatisfied with his preparations. NEET Biology plays an important role in determining the success of students in NEET exam, however, this doesn't mean that the students can neglect the other two subjects.
To grab a seat in a top medical or dental college, students are advised to polish their skills in Biology as well as Physics and Chemistry. The difficulty level of Biology has increased over recent years. As per the overall analysis of NEET 2019, it was deemed that the exam fared average on the difficulty meter where amongst all other sections, Biology was considered to be the easiest, followed by Chemistry and then Physics which was the toughest and challenging section which demanded time.
Also Check: Biology MCQs for NEET
Given below are some of the important key points about the two crucial parts of Biology, namely, Zoology and Botany.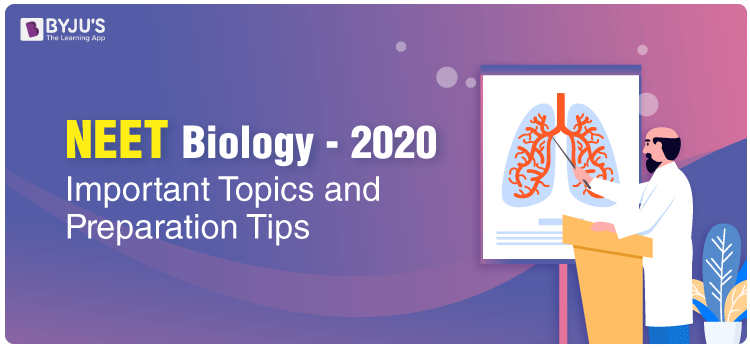 Important Notes of Biology For NEET 2020
NEET Biology Important Topics – Botany
Important Concepts of Biology for NEET 2020
Books play a vital role during the exam preparations. The table given below depicts a list of recommended books for NEET Biology apart from NCERT textbook.
NEET Biology Books

S. Chand's Biology
Trueman's Elementary Biology
Modern's ABC Biology
Pradeep's A Text Book of Biology
Together with Biology
Truman's Objective Biology
NEET Biology – Weightage of various topics is as follows:
| | | |
| --- | --- | --- |
| Class XI | | |
| Unit | Chapters | Weightage* |
| I | Diversity of Living Organisms | 14% |
| II | Structural Organisation in Plants & Animals | 5% |
| III | Cell: Structure and Function | 9% |
| IV | Plant Physiology | 6% |
| V | Human Physiology | 20% |
| Class XII | | |
| Unit | Chapters | Weightage |
| VI | Reproduction | 9% |
| VII | Genetics and Evolution | 18% |
| VIII | Biology and Human Welfare | 9% |
| IX | Biotechnology and its Applications | 4% |
| X | Ecology and Environment | 6% |
Zoology Section
Zoology is all about the interaction of animals with the ecosystem. It is the most interesting stream of Biology and deals with the study of the Animal Kingdom and their structures, evolution, embryology, habits, classification, and distribution of both living and extinct animals. Students are advised to focus more on topics like Reproduction and Human Physiology while preparing for the exam.
Given below is the list of topics important from the examination point of view:
In NEET exam, there are 45 questions from Zoology. The difficulty curve in between easy to moderate. As per the previous year analysis – NEET 2019, there were 9% tough questions, 28% moderate, and 63% easy questions.
Botany Section
Botany (also known as Phytology) is the Science of Plant Life. It also includes the Study of Fungi and Algae. Modern Botany deals with plant structure, differentiation, growth, biochemistry, reproduction, primary metabolism, disease and plant taxonomy. Students are advised to focus more on topics carrying high weightage like Genetics, Biotechnology, and Ecology while preparing for the exam.
In NEET exam, there are 45 questions from Botany. The difficulty curve lies between moderate to difficult. As per trends from previous years, around 13% questions were easy, 55% were moderate,  and 32% questions were tough.
NEET Biology Paper Analysis:
NEET 2020 Biology – The paper saw 40 questions from Zoology and 50 questions from Botany.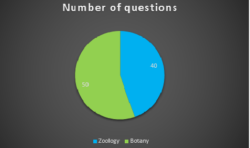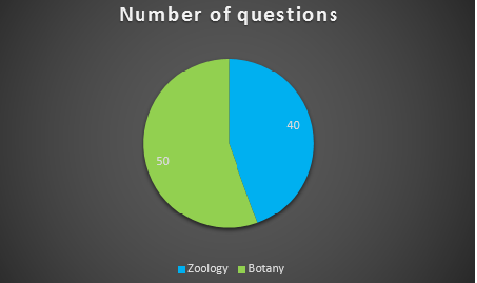 The difficulty level of the Botany and zoology sections of Biology are as follows: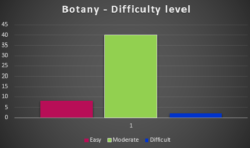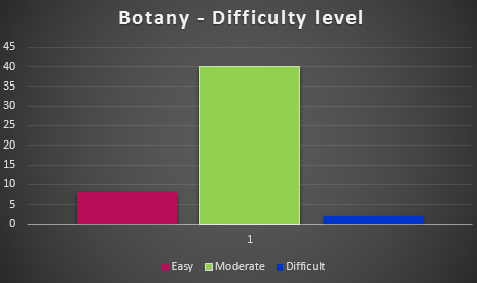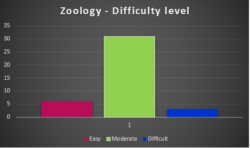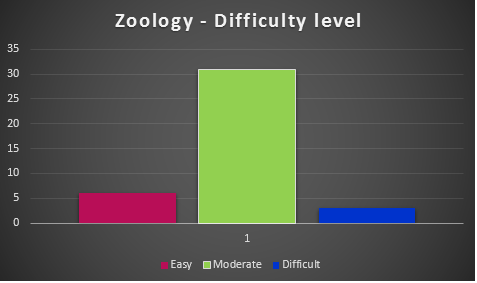 Stay tuned with BYJU'S to know more on each and every topic included in NEET syllabus 2020, preparation tips, previous years question papers, NEET Biology question, sample papers, study materials and more.