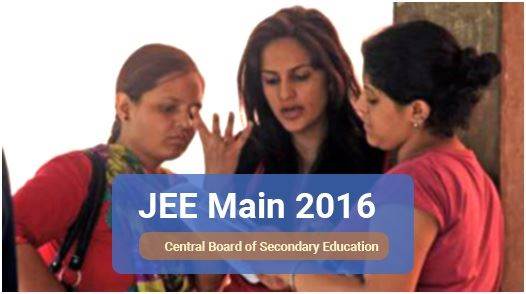 The JEE Mains 2016 was conducted yesterday i.e. April 03 on Sunday. According to the reports from Candidates, the level of difficulty of JEE Main 2016 is average. The Mathematics section was a bit challenging and time-consuming at the same time. Experts say that this year's Physics paper was tougher than 2015 and Maths was lengthy for the candidates.
The Question paper is balanced and entirely based on CBSE and NCERT syllabus of Class XI and XII. Many of the questions are conceptual of which some needed analytical skills to solve.
Expert Analysis
According to our experts at BYJU'S, the paper was a perfect blend of few easy and few tricky questions. In JEE Main 2015, questions from Physics were tricky and challenging but this year it was slightly tight when compared to last year. Moreover, 2 questions from Physics section had no matching answer in the given choices. In all the three subjects, five to six questions were framed in a different style. Few were ambiguous.
Admissions in NIT's / IIIT's / DTU and other allied institutes will be considered on overall merit list comprising of 60% of JEE Main and 40% of CBSE Board marks. The candidates of who clear with prescribed JEE Main cutoff will be eligible to appear in JEE Advanced scheduled on May 23 to compete for seats in the prestigious IIT and ISM, Dhanbad.
The Table shows analysis based on the level of difficulty of subjects like Physics, Chemistry and Mathematics
| | | | | |
| --- | --- | --- | --- | --- |
| S.No. | Subject | Difficult (in %) | Moderate (in %) | Easy (in %) |
| 1. | Physics | 33 | 30 | 37 |
| 2. | Chemistry | 7 | 33 | 60 |
| 3. | Mathematics | 0 | 33 | 67 |
Analysis Chart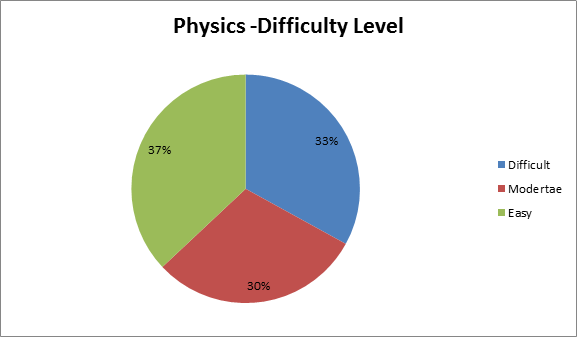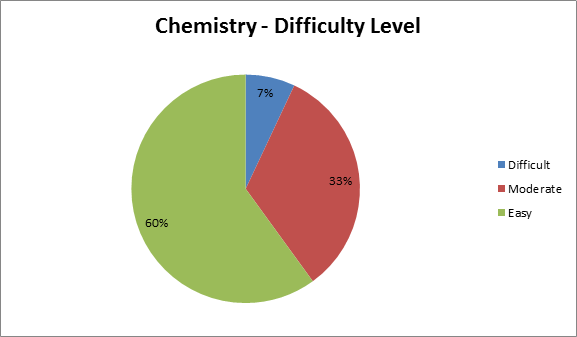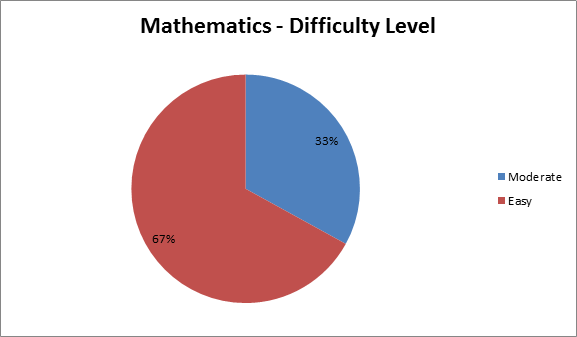 Distribution Of Marks
The below table shows the distribution of marks from class 11 & 12 in Physics, Chemistry and Mathematics.
S.No.
Subject
% Distribution of marks
 
 
Class 11
Class 12
 1
Chemistry
43%
57%
 2
Mathematics
53%
47%
 3
Physics
43%
57%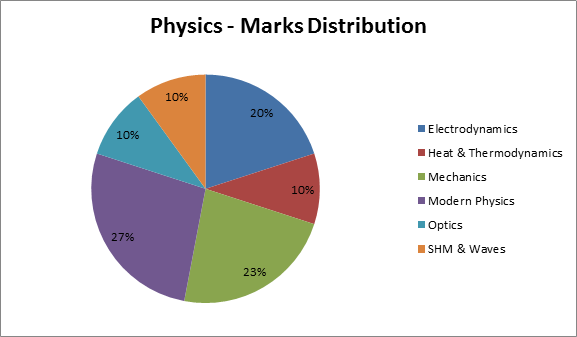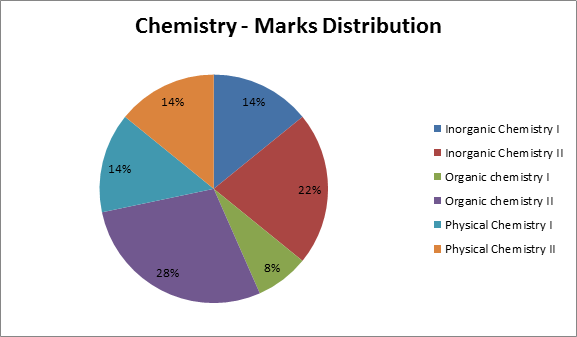 The above figure shows the Chemistry Topic Wise distribution of marks in terms of percentage.
We went through maths paper and found the questions easy, consistent with other online reviews. Almost all the questions can be solved by applying the basics. Even though most of the solutions are slightly lengthy, the steps are easy. For many questions, it won't take any time to come up with a method of solving. Only problem being, deciding whether to solve the question in that particular method due to time constraint.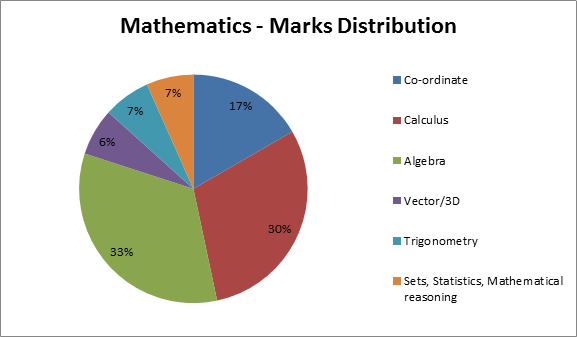 Mathematics Topic Wise distribution of marks in terms of percentage.
The JEE Main examination 2016 was held at more than 2000 centres across India and overseas. According to sources, approximately 12 lakh students attempted for both the papers. Since the paper seemed to be moderate, there are chances that the cutoff may go to 110-120 this year and lead to tougher competition. For more news and updates on JEE Main cutoff, JEE Advanced, JEE Sample Papers with solutions, JEE Main 2016 Solutions and JEE Main Answer keys, please visit our website.