Parents know best | BYJU'S Tuition Centre Experience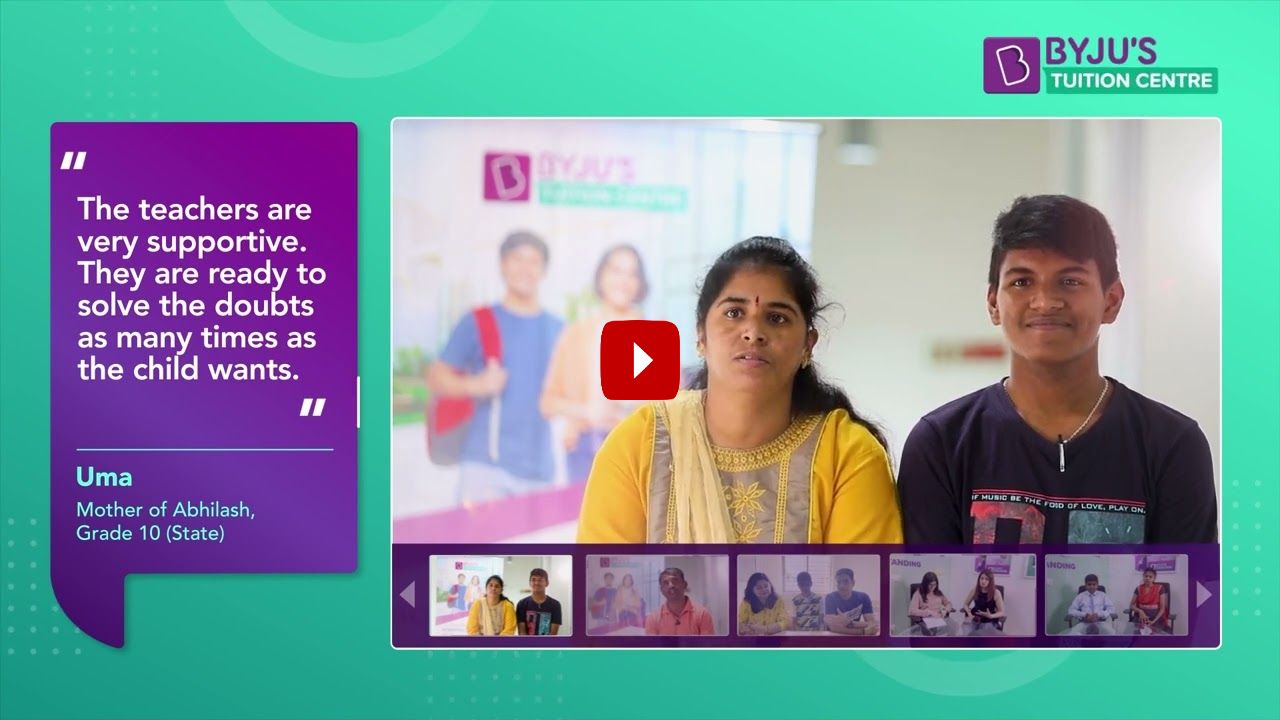 Every student, irrespective of their personal and academic background, deserves to get a good education. This is why BYJU'S Tuition Centre, Vijayapura, Karnataka has come up with world-class study-material at an affordable price. While quality education is a basic need, it is difficult to get one in every corner of India. BYJU'S has come up with unique teaching methodologies and student-centric approach. We have built tech-enabled classrooms to have a broader exposure for students from small towns. We are currently providing Maths and Science tuition for CBSE and Karnataka state board students of Classes 4-10 in Vijayapura. The students are trained to make fewer errors and are encouraged to solve problems on their own. And, of course, the teachers are constantly monitoring and guiding them with their best knowledge.
Benefits of Learning at BYJU'S Tuition Centre
Dedicated study-environment, experienced teachers, fun learning activities, etc. are some of the experiences that a student can get here. BYJU'S has some exciting features which make us stand out from the other tuition centres in Vijayapura. Some of them are listed below:
We are India's largest ed-tech company providing the best tuition in Vijayapura
High-quality animated videos to promote fun learning at the centre
The two-teacher advantage for better concept clarity by providing instant doubt-resolution
Personalised learning experience for Maths and Science tuition near you
Performance tracking in order to fill the gaps in learning for outstanding performance
Tech-enabled classrooms and free workshop in Vijayapura
Physical tests at BYJU'S Tuition Centres, Vijayapura, to make the students prepare for the exams in advance
Hybrid mode for online and offline classes
Daily in-class revisions, unlimited practice and in-depth analysis
Detailed discussion with parents with performance updates and scope for improvement
Regular monitoring at the centres to understand real-time progress and scope for improvement
Peer-to-peer learning to promote a healthy and competitive environment
We, at BYJU'S Tuition Centre, Vijayapura, believe in making learning fun and put all our efforts into making that a reality. Get a call back from our counsellors to make the right decision for your child.