NCERT solutions for Class 12 Accountancy provides a wide range of concepts and advanced information regarding the subject, which includes all the questions provided in the NCERT books.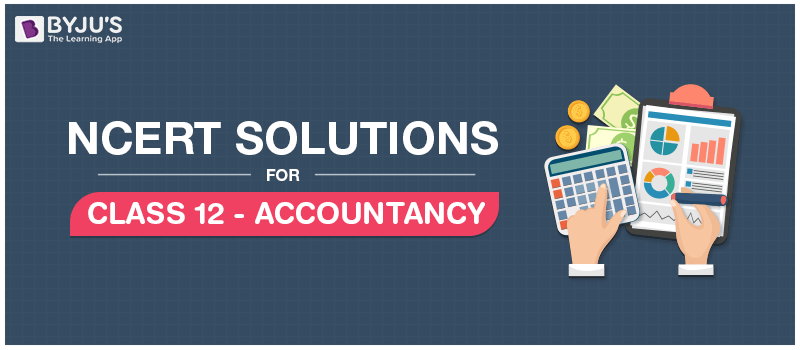 NCERT Solutions for Class 12 Accountancy, chapter-wise, are given below.
Over the centennials, accounting has been preserved and limited to the monetary record-keeping activities of the accountant. However, the current day's swiftly developing trade environment has compelled the accountants to amend their representation and functions, both within the establishment and the association. The role of an accountant has now deviated from that of a minor endorser of transactions to that of the representative furnishing the applicable data to the decision-making team. Chiefly, accounting today is much more advanced than just bookkeeping and the formation and preparation of financial reports. Accountants are now proficient enough to work in fields such as e-commerce (designing web-based remittance scheme), financial planning, environmental accounting, forensic accounting (resolving breaches such as computer hacking and the robbery of a huge sum of money in cyberspace), etc.
NCERT Solutions for Class 12 Accountancy provide a wide range of illustrative examples, which help the students to comprehend and learn quickly.
Access and download NCERT Class 12 Books here.
The above-mentioned is the syllabus for CBSE class 12. For more solutions and study materials of NCERT Solutions for Class 12 Accountancy, visit BYJU'S or download the app for more information and the best learning experience.