Geometry is a fundamental concept that is useful in many fields. Therefore, it is necessary to learn the concept and understand its applications. The best way to learn this concept is by referring the NCERT Solutions for Class 9 Maths Chapter 11 Constructions. These solutions are designed by teachers who can articulate concepts in an efficient manner.
Hence, NCERT Solutions is the guide you should adopt for your studies as the content is presented in a comprehensive format. Furthermore, we ensure that the instructions provided are simple and clear cut. Moreover, we ensure that our content is regularly updated as per the CBSE guidelines.
Access Answers of NCERT Class 9 Maths Chapter 11 Constructions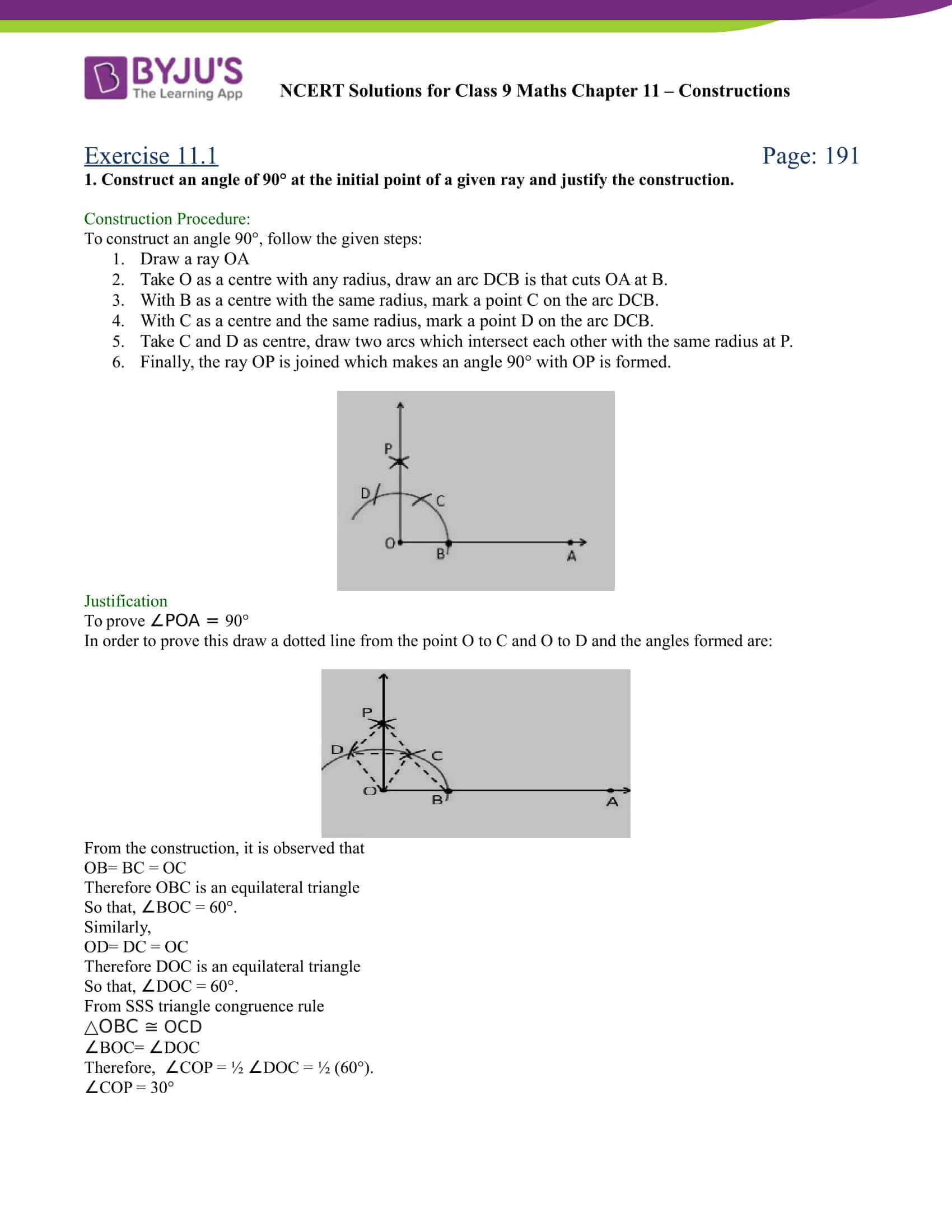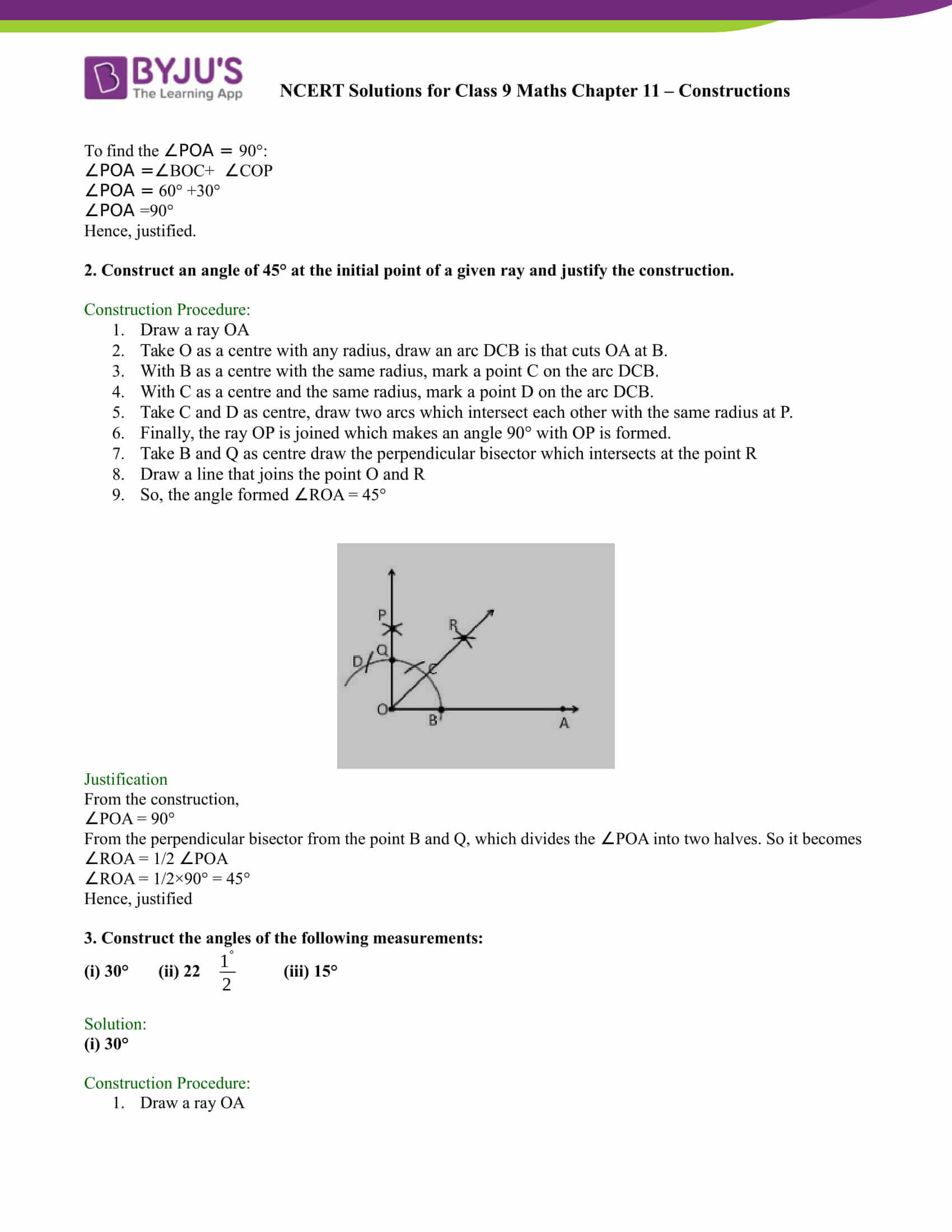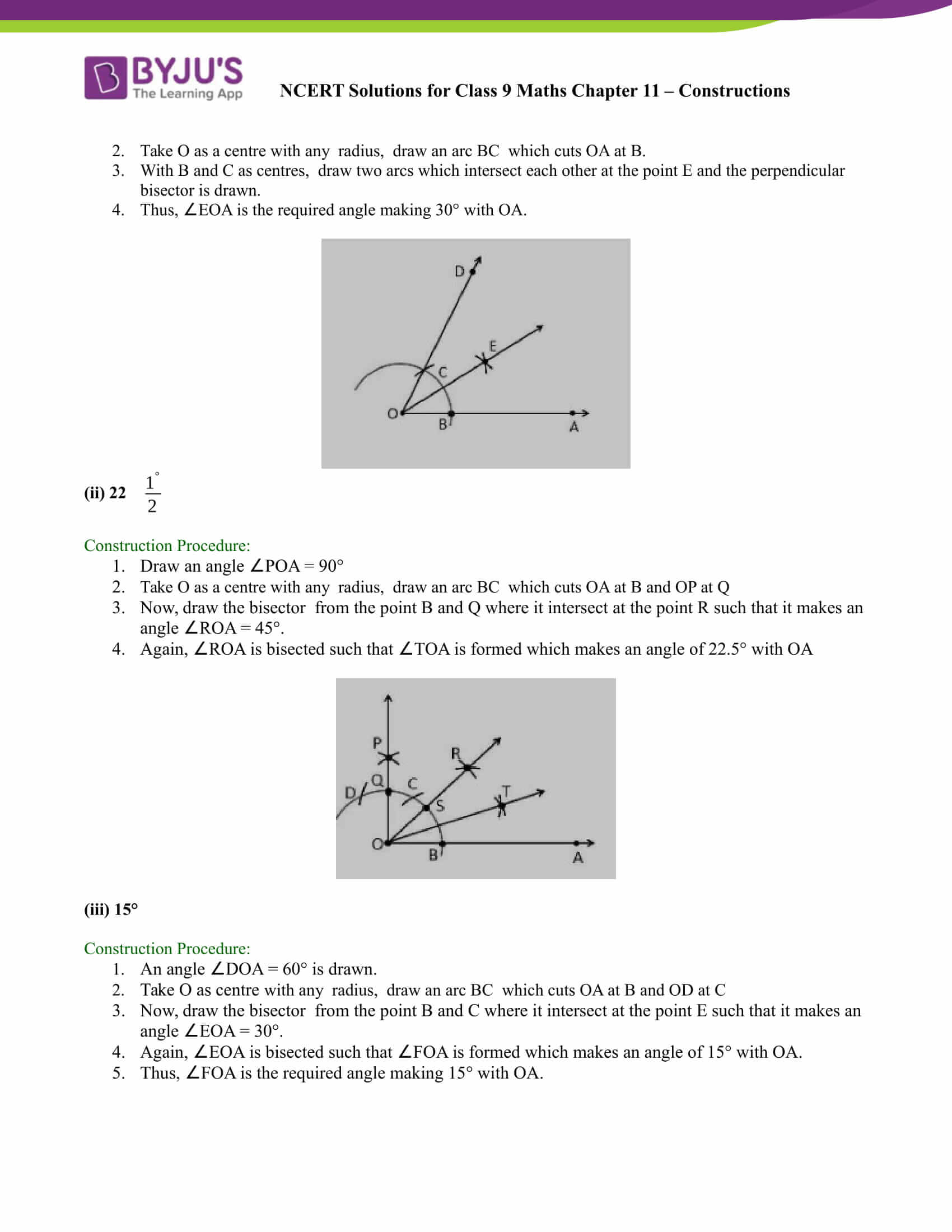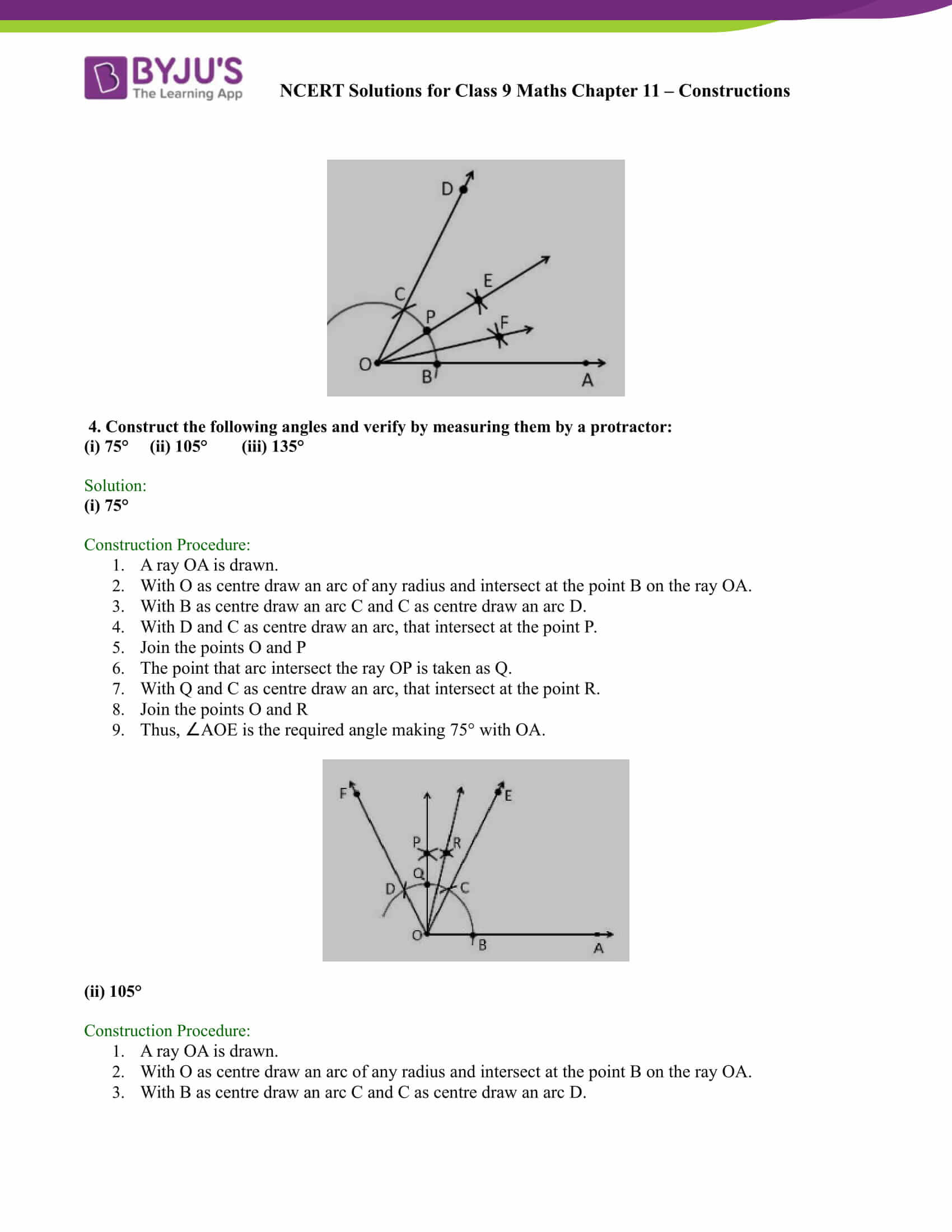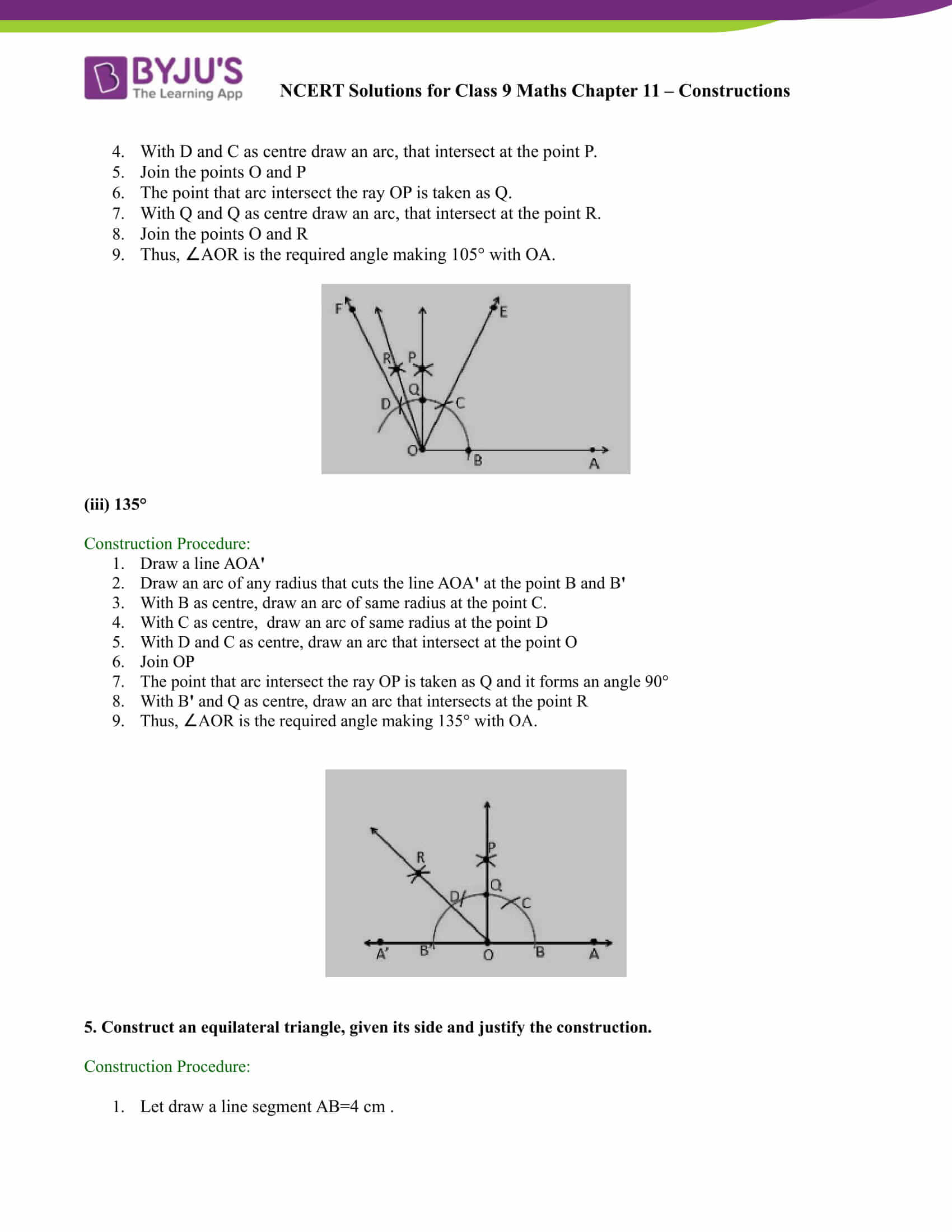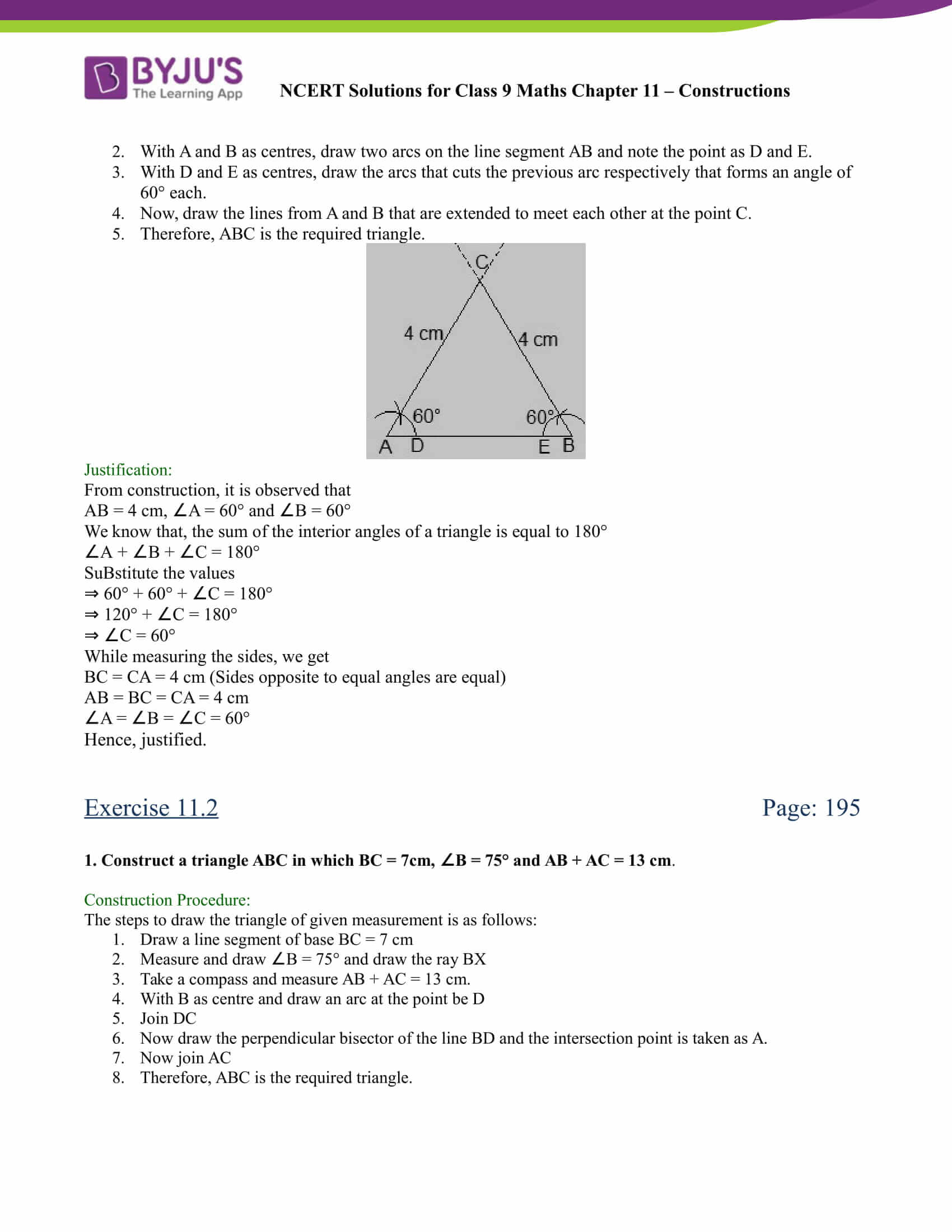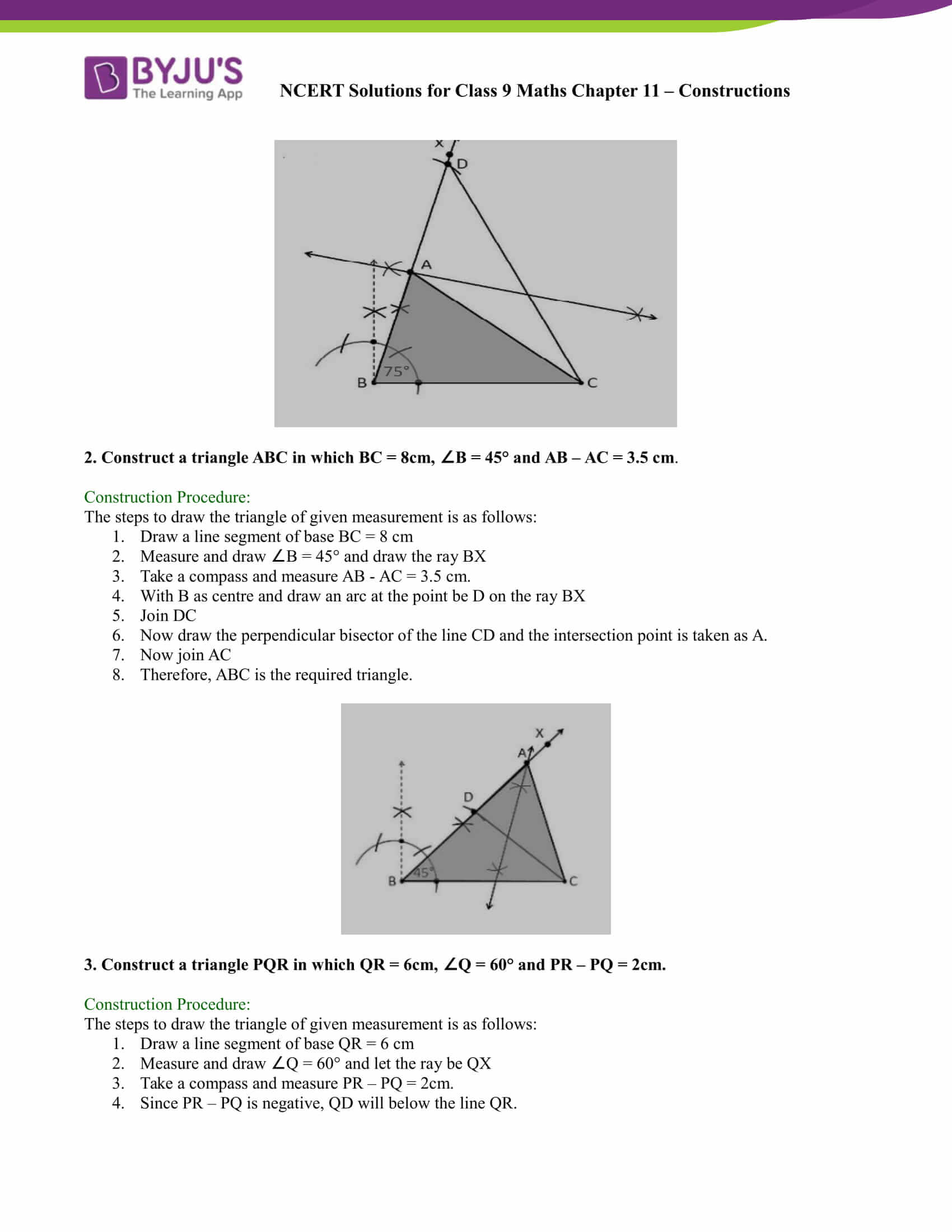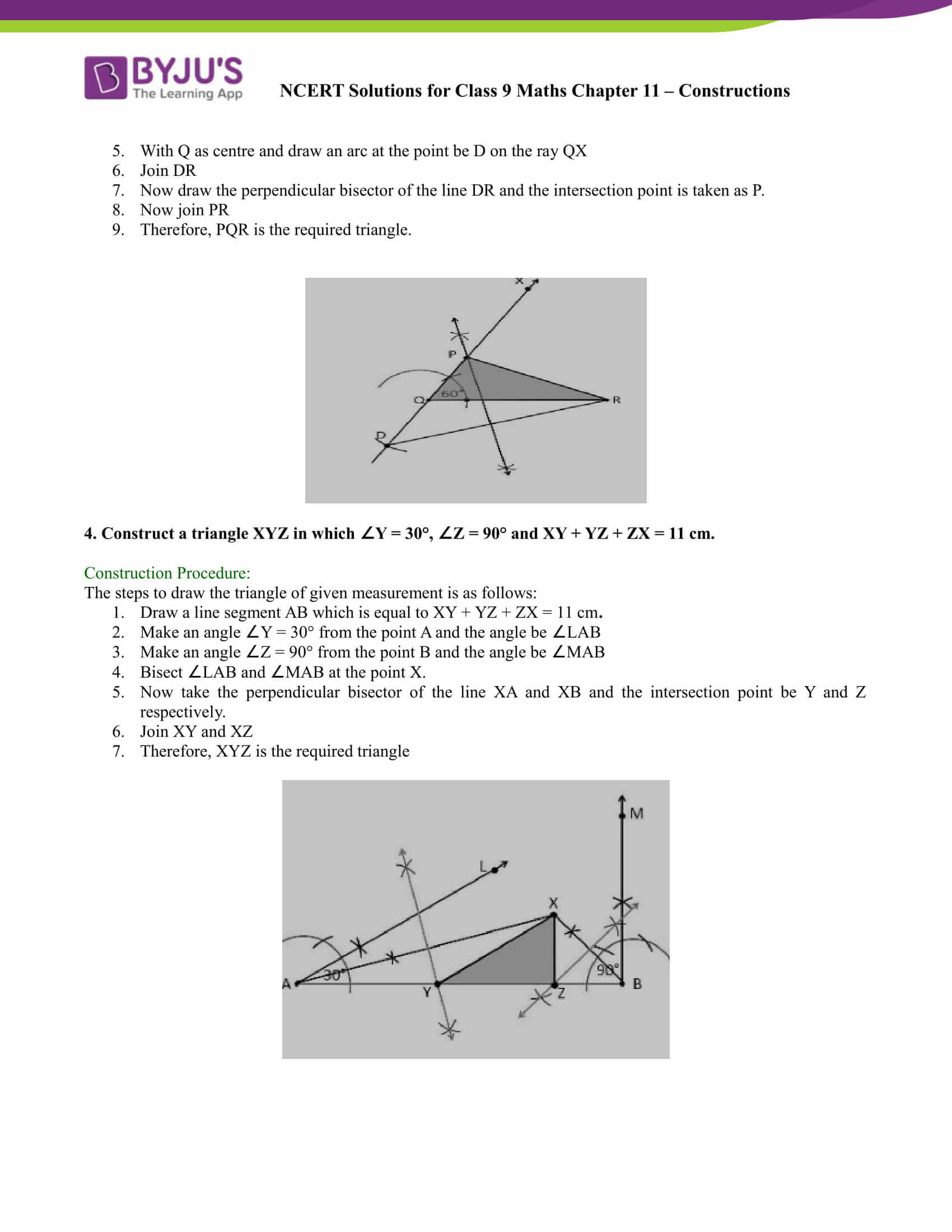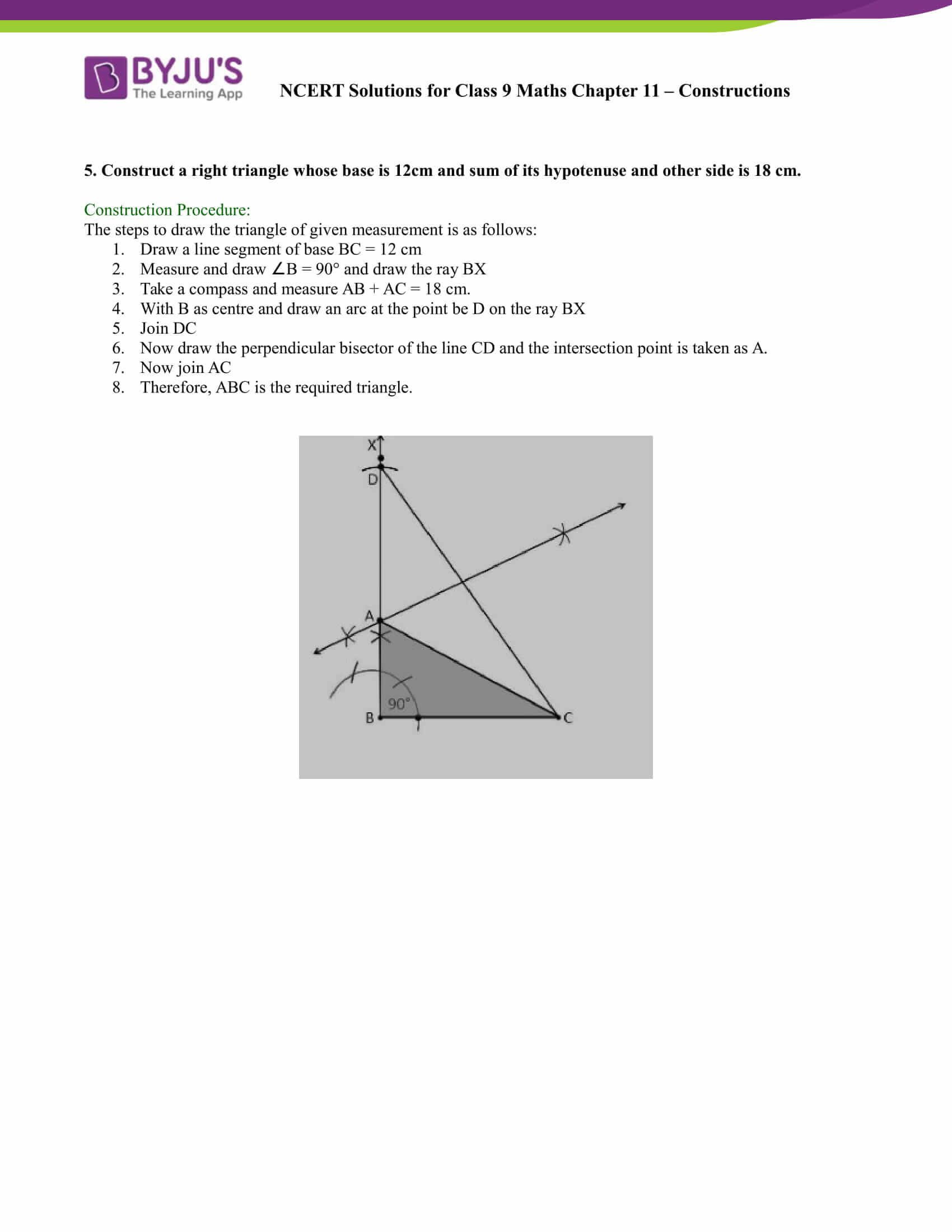 Chapter 11 Constructions belongs to Unit 4: Geometry. This unit carries a total of 28 marks out of 100. Therefore, this chapter should be studied thoroughly as a majority of the questions could arise from this unit.
The important topics that are covered under this chapter are:
Basic Construction
Construction of triangles
NCERT Solutions for Class 9 Maths Chapter 11 Constructions
Constructions is an important topic that helps the students to understand how different shapes are made. It also teaches their implications and their academic relevancy. Learn how to construct a bisector, a perpendicular bisector and much more.
Explore more about Constructions and learn to solve various kinds of problems only on NCERT Solutions For Class 9 Maths. It is also one of the best academic resources to revise for your exams.
List of Exercises
Key Features of NCERT Solutions for Class 9 Maths Chapter 11 Constructions
Formulas are explained
Comprehensive format and jargon-free language
Constant addition of new questions with solutions
Additional key tips and tricks are provided.
Access other important learning resources like sample papers.
More to Explore: NCERT Solutions Class 9