Parents know best | BYJU'S Tuition Centre Experience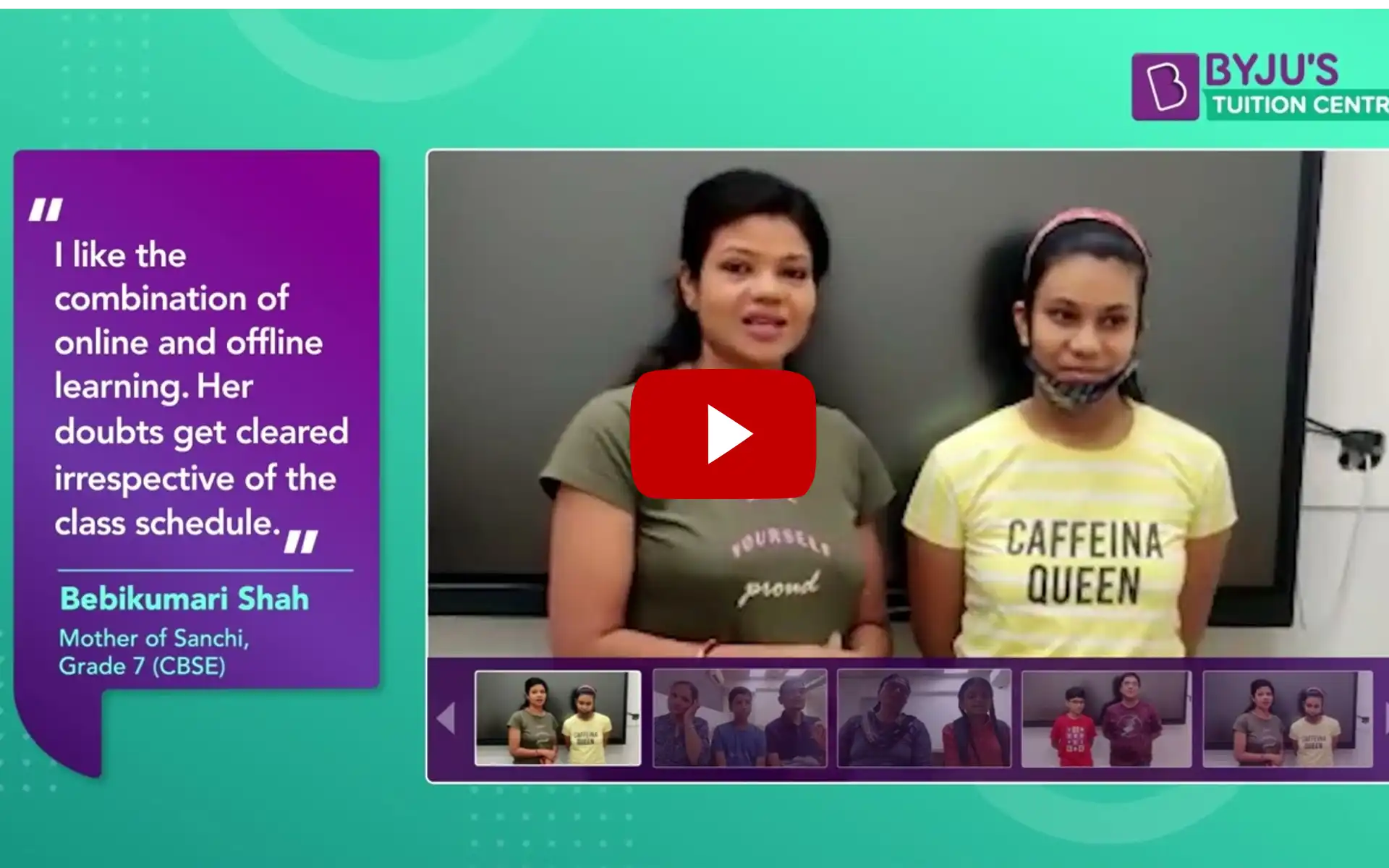 We offer comprehensive tuition for Maths and Science in a hybrid mode for ease of learning. BYJU'S Tuition Centre is the most trusted and the best tuition centre in Bhavnagar where we offer face-to-face interaction for an impactful learning experience. Our teachers are among the best in India with extensive subject knowledge and teaching experience. Teachers are prompt in doubt-resolution to make sure no student is left behind. We provide Maths and Science tuition to the students of Classes 4-10 following the CBSE and Gujarat state board syllabuses. A dedicated study environment with a positive competition among peers can encourage students to perform well in their exams. The students are also trained to maintain a good study routine with regular assignments and homework.
Benefits of Learning at BYJU'S Tuition Centre
We put a lot of effort into making learning interesting with interactive sessions, group discussions, brainstorming sessions, etc. Students will not only excel their grades but will also have a holistic development with improved cognitive skills. Below are some of the benefits of taking Maths and Science tuition at BYJU'S Tuition Centre, Bhavnagar, Gujarat:
Benefit of learning with India's largest ed-tech company
Study methods to match different styles of learning, i.e., kinesthetic, audio and visual learning
Performance improvement with regular tracking and adaptive learning methods
We encourage the use of pen and paper at the centres to make the students exam-ready
24/7 access to the app for study materials
Instant query resolution with the two-teacher model for teaching
Free workshop and tech-enabled classrooms in Bhavnagar
Daily homework and physical tests at the Centre
Hybrid learning at BYJU'S Tuition Centres with online and offline classes
Regular revisions, unlimited practice and subjective homework
Combination of online and offline classes
Detailed discussions and feedback sessions with parents time-to-time
Get a call back from our counsellors at BYJU'S Tuition Centre, Bhavnagar, to make the right decision for your child.