Parents know best | BYJU'S Tuition Centre Experience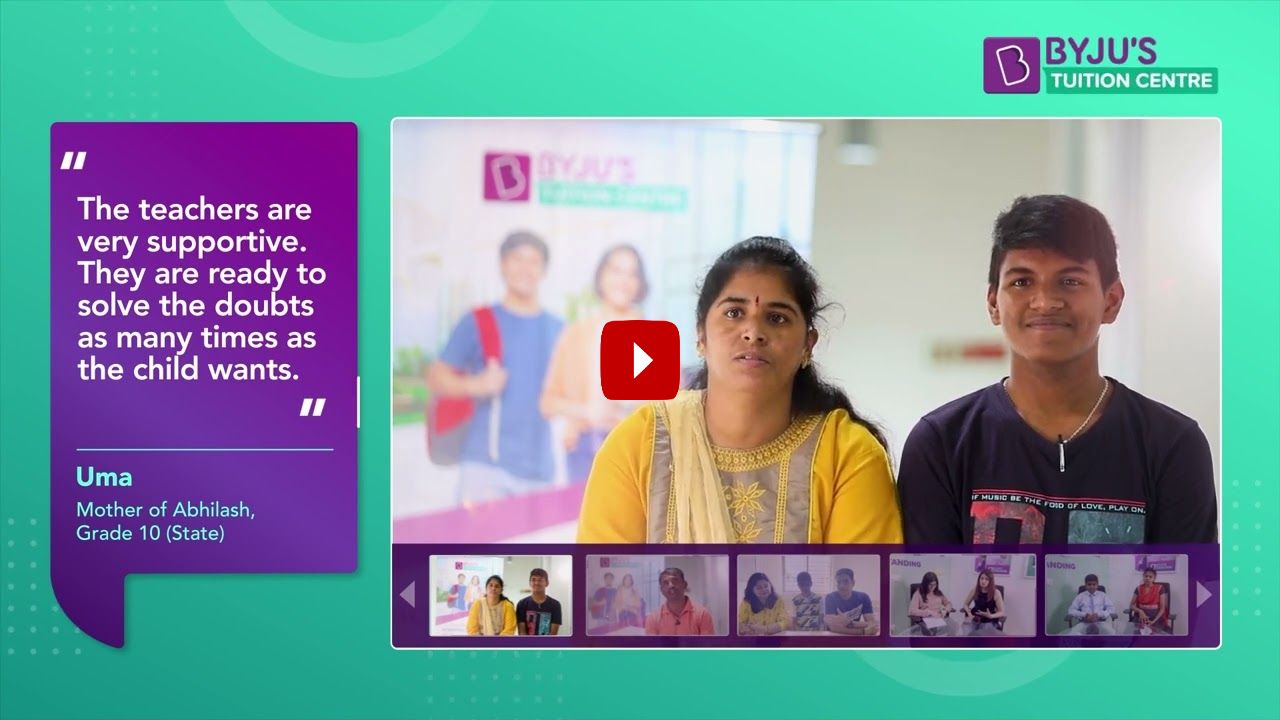 It is difficult for school teachers to follow a teaching style custom-made for each student. This is where most of the students are left out, especially the shy and distracted ones. We, at BYJU'S, are upgrading neighbourhood tuition experience with BYJU'S Tuition Centre, Hassan, Karnataka. We encourage our students to have dedicated and active participation in the learning process. Students of Classes 4-10 can enrol for Maths and Science tuition for the CBSE and Karnataka Secondary Education Examination Board syllabuses at BYJU'S Tuition Centre, Hassan. The students can self-introspect with the help of different test styles and their performance in respective subjects. The next time you are searching for Maths and Science tuition near you, choose the best and trust BYJU'S.
Benefits of Learning with BYJU'S Tuition Centre -Hassan
With BYJU'S, students get comprehensive study materials which are very carefully designed to empower the students. BYJU'S Tuition Centre, Hassan, Karnataka, has dedicated subject matter experts to prepare the lessons as per the syllabus and to match the learning needs. Below are some exciting benefits and features which makes BYJU'S stand-out from the rest of the tuition centres near you:
Benefit of learning with India's largest ed-tech company
We promote conceptual learning over rote-learning at BYJU'S Tuition Centre
Online webinars, tech-enabled classrooms, free workshop and much more for the need of new-age learning
In-depth analysis with the help of subjective homework and tests
Result-oriented outcomes with our proven methodology
Monthly physical tests at the centres for exam-readiness
24/7 access to the app with unique study material and test samples etc.
Innovative and fun-filled worksheets for Maths and Science
Real-time doubt solving with the help of dedicated mentors at the centre in Hassan
Combination of online and offline classes to make learning available at your own pace
Comprehensive teaching with regular homework and frequent parent teacher meetings
In-class activities like group-discussions, debates, skits etc. to improve confidence and social skills
Get a call back from our counsellors at BYJU'S Tuition Centre, Hassan, to make the right decision for your child.