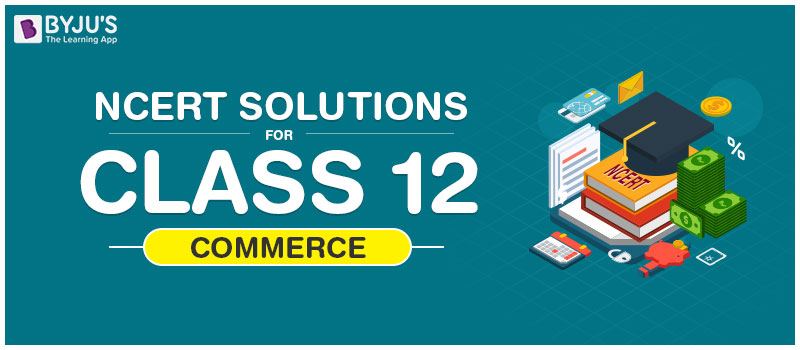 Class 12 is the most remarkable part of students' careers, as it is the time to take the board examination, regulated by the Central Board of Secondary Education (CBSE). The marks that are scored help the students to get admission into their desired college and UG course. The students who are pursuing commerce can practise important textbook problems and questions which help to enhance their level of thinking. NCERT Solutions for Class 12 commerce provides step-by-step solutions for all sorts of difficulty-level questions that the students might come across in their examinations.
NCERT Solutions for Class 12 are outlined by experts who possess a great degree of experience in the field of teaching and imparting knowledge in Commerce to thousands of students. These solutions for Commerce Class 12 are obtainable online for the subjects of Business Studies, Accountancy, Mathematics and Economics. These solutions are fundamentally designed to assist the students in their homework, practice sessions and revisions. Students who refer to these NCERT Solutions Class 12 for Commerce have demonstrated tremendous improvement. These books are incorporated with effective solutions to the questions and exercises given.
NCERT Solutions for Class 12 Commerce
NCERT Solutions for Class 12 Commerce, subject-wise, is given below.
Significance of NCERT Class 12 Commerce Solutions
The NCERT was established in the year 1961.
The board examinations are primarily based on the information provided by the NCERT.
It is easily accessible at a low price in remote places too.
Famous for approaching the basic fundamental topics and devising strong retention in students.
These books are accepted and recommended across the country.
NCERT Solutions for Class 12 Commerce structures the backbone of the board examinations.
For more solutions and study materials for Class 12 Commerce, visit BYJU'S website or download the app for the best learning experience.